Controversy surrounding unauthor­ised building works at the Tuen Mun residence of recently appointed Secretary for Justice Teresa Cheng Yeuk-wah would be just another grubby Hong Kong political farce if deeper, more profoundly worrying issues were not involved.
Cheng publicly stated that the illegal alterations were already in place when she bought the property in 2008. As an engineer, barrister and the author of a textbook on Hong Kong construction law, she has no credible excuse for nearly a decade of negligence in rectifying the situation.
Leaving aside this individual's, shall we say, questionable probity and consequent suitability for her role, a more damaging concern arises: how was someone with such easily discoverable issues appointed without vetting procedures bringing them to light? Or were trained whistle-blowers ignored, or overruled, in Cheng's case?
In the past, senior Hong Kong govern­ment appointments were, with rare excep­tions, conducted internally from within the colonial service. This meant that an individual under consideration had already been vetted before their initial appointment, and was considered "clean" unless some cause for doubt had arisen during their career. When the time came for promotion into a sensitive role, further vetting was undertaken, the most rigorous being "positive" vetting.
Financial circumstances, political views, sexual histories ... were comprehensively evaluated before any appointment was made public
A "positively vetted" individual was extensively interviewed, and their family members and close
associates questioned – either openly or clandestinely. Financial circumstances, political views, sexual histories – anything that might render them susceptible to outside influence or blackmail – were comprehensively evaluated before any appointment was made public.
The "wives network" would also have been deployed, quietly to determine what sort of husband and father X seemed to be, his alcohol intake, and whether any verifiable extramarital tales, or even serious club gossip, existed. These scraps of intelligence contributed to deciding whether X was promoted or another candidate identified.
For non-British appointments, such as the recruitment of Australian or New Zealand applicants for the Legal Department (commonplace from the 1960s onwards), vetting inquiries would have been directed to their national security agencies. During the cold war, communist leanings were the principal concern. Attendance at anti-nuclear rallies in one's student days would have been fine but participation in state-sponsored visits to Eastern Bloc countries might have caused problems. An imme­diate family member on a known watch list of political undesir­ables could also have been awkward.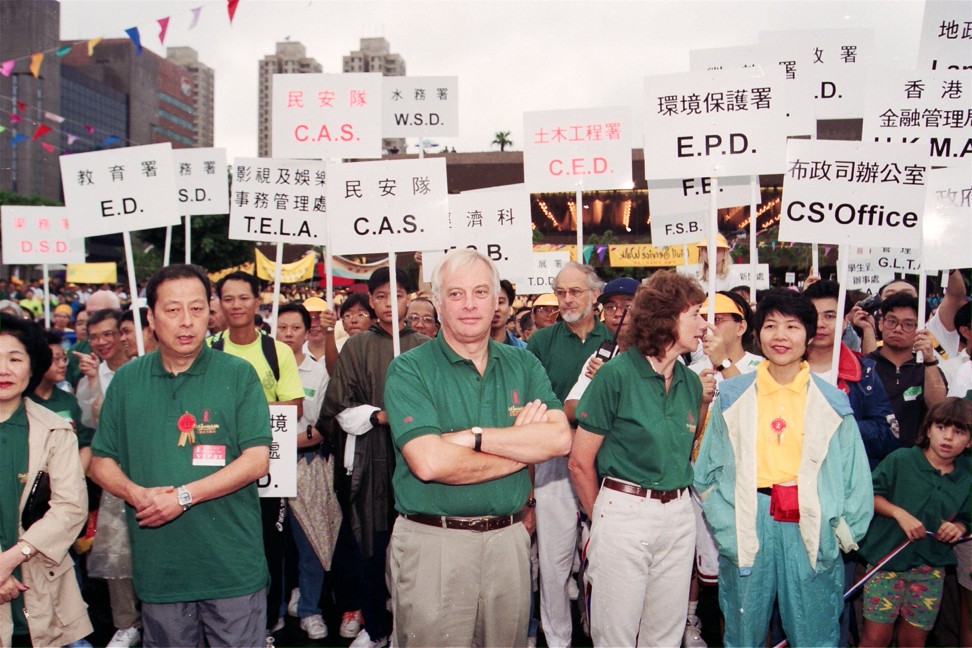 At a final stage, an individual would have been interviewed, which gave them oppor­tunity to openly identify potential prob­lem areas in their own past. Those conducting such an interview would, if they had done their homework, already have known most salient details, and this last formality simply illustrated the indivi­dual's honesty – or otherwise.
Questions were phrased in such a way that the answers provided the interviewer with detailed supplementary insights.
To Leninist theorists, who have ulti­mate control over Hong Kong these days, people, especially those in public life, have a coldly utilitarian value that eventu­ally passes. Thus, making politically motivated appointments of people with a few skeletons in their closets ensures that, if a purge is expedient at a later date, plausible reasons have already been conveniently filed away.
A reasonable inference for certain political appointments not made in Hong Kong's recent past, of people who had indicated a willingness to serve and had ample requisite qualifications, was that they either had too many lurking skeletons, or not enough.
Worryingly, Chief Executive Carrie Lam Cheng Yuet-ngor recently said she would not explain how certain individuals were approached and engaged for senior positions, and why others both suitable and interested were overlooked. The Cheng case indicates grave flaws in whatever official vetting processes still exist.