"'Talkies' at cinema: New theatre installs The Apparatus" ran the headline in the South China Morning Post on March 7, 1930. "Talking films are to be reproduced at another local cinema theatre, the Central Theatre now being installed with the necessary apparatus," the story continued.
"On Queen's Road Central, near the site of the old Fire Station Building," the theatre was described as an "imposing building" with a dress circle, stalls, a pit and gallery that could accommodate more than 1,400 spectators. Talkies had arrived in Hong Kong a few months earlier and the new theatre, set to open on June 14, would show American productions as well as Chinese musical plays.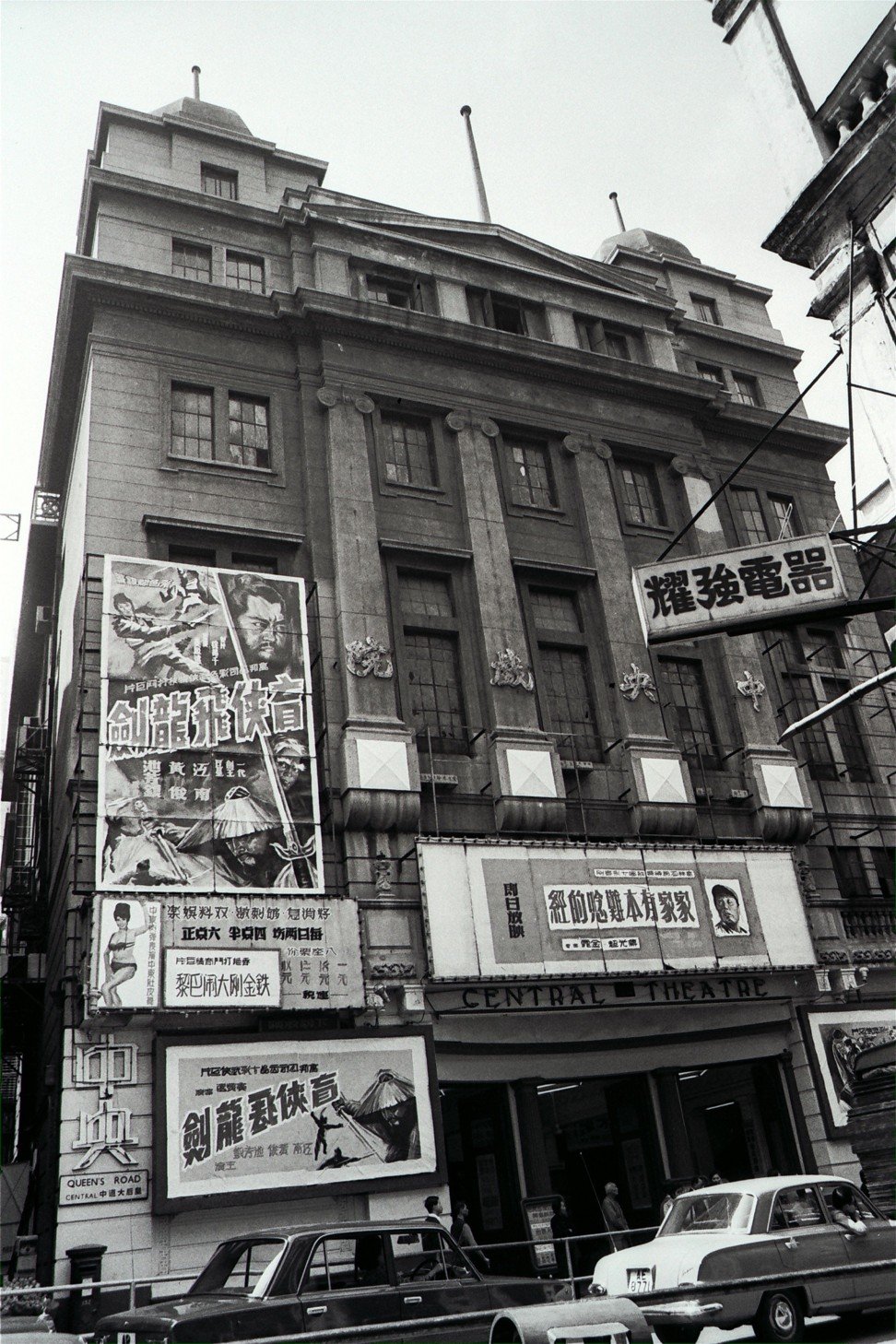 Owned by a "Chinese Gentleman", Central Theatre had been built specifically for sound productions and was installed with "the latest Western Electric Sound Equipment […] used by first-class cinemas in the United States".
"Well situated in the heart of the city," the theatre was constructed to withstand the rigours of the Hong Kong summer as well as rushing crowds, the fireproof building having a lift service and street-exits on every floor.
"The Theatre will show, besides special pictures of other com­panies, all Paramount's 1930 sound produc­tions, which contain many big attractions," reported the Post on March 18, 1930.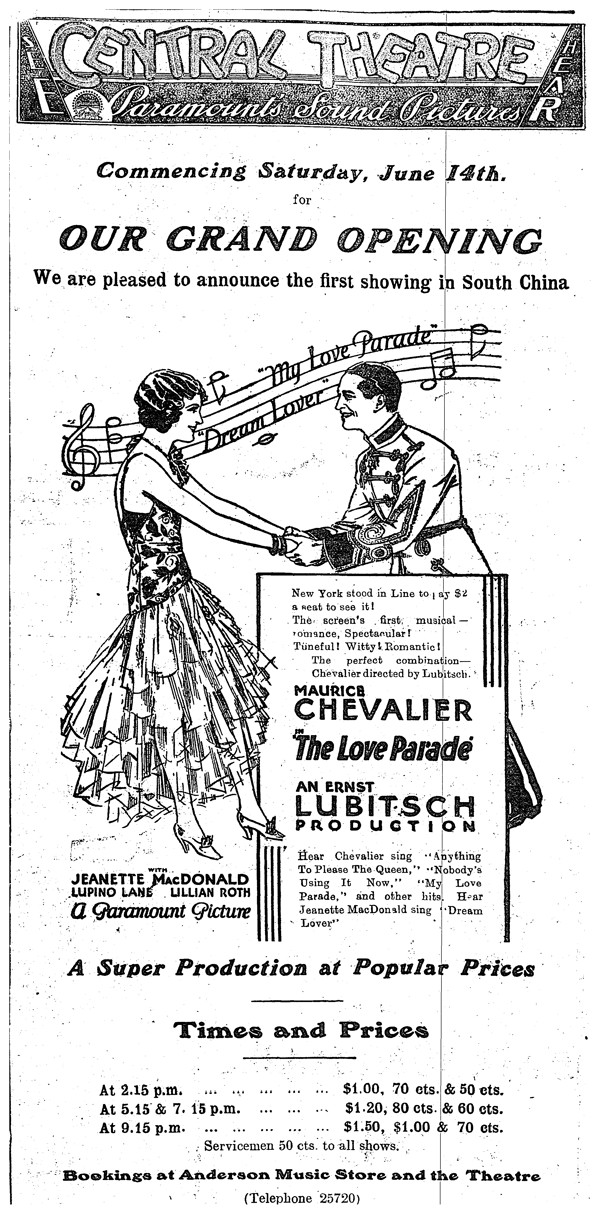 Ernst Lubitsch's The Love Parade, starring Maurice Chevalier, would open the theatre, the Post reported on May 21. The "all talking, singing, and musical romance" had broken box office records in Shanghai and seats had sold for $11 in New York. Prices in Hong Kong would range from 50 cents to HK$1.50.
"Crowded houses were the order of the day when the Central Theatre [...] opened on Saturday," the Post reported on June 16, 1930, two days after the grand opening.
The theatre would entertain cinema-goers for the next 41 years until, on March 24, 1971, the Post reported "Sun Hung Kai Enterprises Co Ltd has bought the Central Theatre building […] for slightly under $4 million."
On June 11, under the headline "Central Landmark to Go", the Post reported that the theatre was set to be demolished and would be replaced by a "22-storey domestic and commercial building".
The site, at 270 Queen's Road Central, is now occupied by the Central Mansion block.