The Little Prince I was born in Turin, in Italy, the city where Juventus Football Club is based. I'm a Juventus fan and so is my whole family. It all started for me in 1993, when I joined the youth section of the club at the age of seven. Apart from one year on loan to Empoli (based in Florence) when I was young, I've been at Juventus ever since.
My nickname came about in 2006, when I started training with the first team. I used to turn up smartly dressed, wearing a jacket and shirt, while the other players were far more casual. One of my teammates called me the Little Prince and it stuck.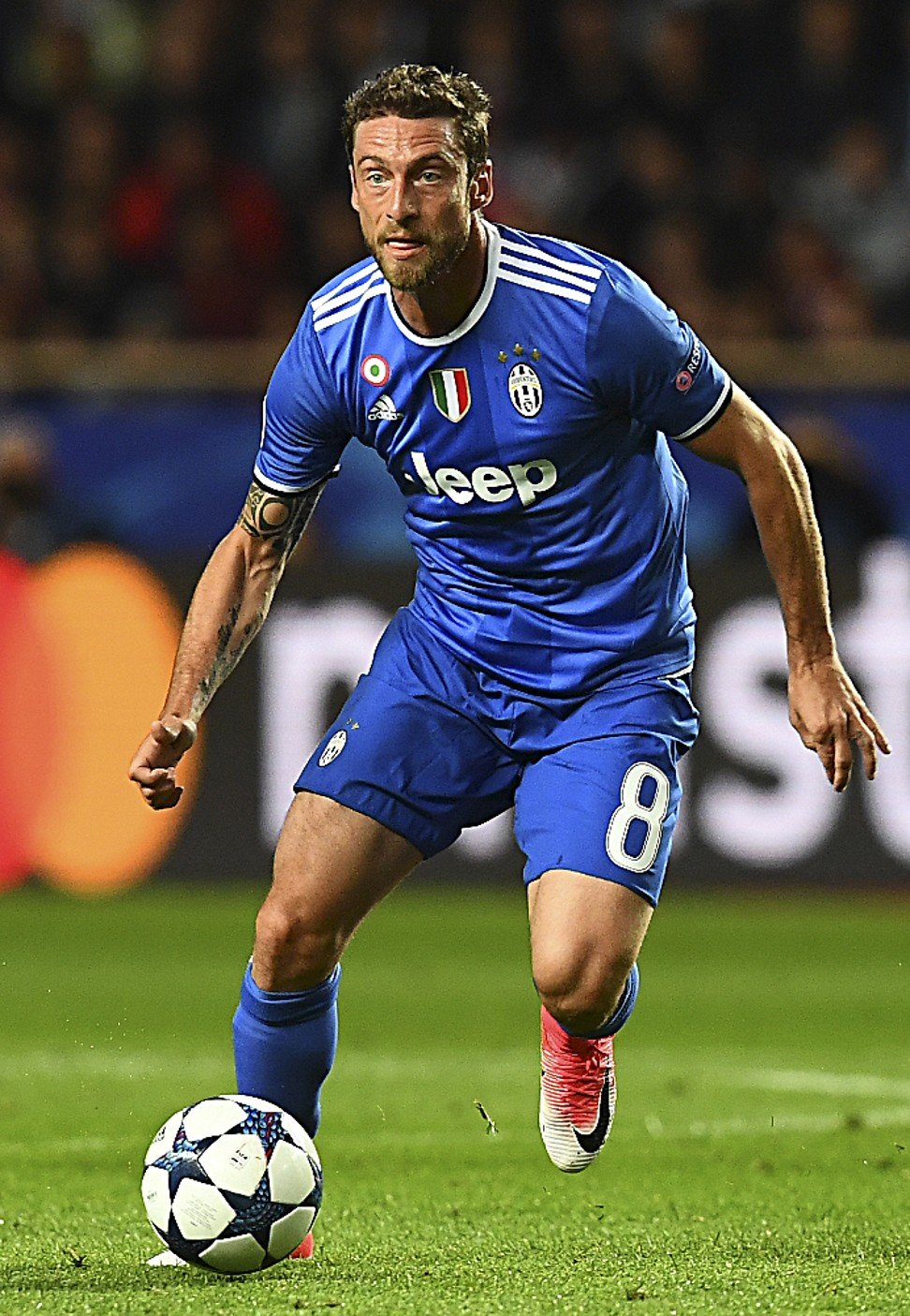 In Italy, we have the concept of "bandiera", flag bearers, players who have been with the club their whole life. It has always been my dream to be a bandiera at Juventus and I feel proud that I've been there so long. It's not so easy to do that these days; players change teams for lots of reasons, whether it's ambition or financial, so it's very rare.
Winning ways Being at the same club for so long it's impor­tant to stay motivated but it's easier at Juventus, because there is always external pressure to succeed. We have to keep winning every year – both the old players and new players feel that. It will be difficult to win another seven league titles in a row (Juventus were crowned Serie A champions for the seventh consecutive year in 2018). It may never happen again, but it is in the DNA of the club to never be satisfied.
World Cup woes I've won everything there is to win in Italy, but Juventus has yet to open an account with the Champions League. We have reached the final twice in the past four years. I feel sad for the fans, the team and everyone around the club that we haven't won the Champions League.
Missing out on the World Cup also hurts. Many Italians felt from the first game of the play-off against Sweden that we wouldn't make it. The Italian national team has been under a lot of pressure due to a lack of young talent coming through. There aren't the same number of young players at smaller teams that would go on and play for the big Italian teams any more. These sort of players used to be the core of the national team. During this World Cup, Italians are definitely sad to not be there, but also very bitter.
L'Acqua è un diritto fondamentale, non un privilegio.
Ogni goccia è importante. Non sprechiamola!
Clean water is one of the most fundamental human rights, not a privilege.
Every drop counts. Save water!#WorldWaterDay pic.twitter.com/3ebI1I2FbI

— Claudio Marchisio (@ClaMarchisio8) March 22, 2018

Social discourse I have a large following on social media, millions on both Twitter and Instagram, and I've always felt it was important to showcase not just myself and my job as a footballer but also to use the platform to voice my opinions on things that are happening in the world. I like to talk about different topics, whether it's the situation in Syria, or refugees or the environment.
Sure, I make mistakes but I don't want to be a footballer who only talks about football. I want to sincerely show people who I am. I talk a lot about the environ­ment as I have a strong bond with nature. I travel a lot and I can see with my own eyes how fast the world is changing, and I don't think we fully understand or appreciate the extent of the damage we are doing.
Bursting the football bubble I do get criticism for talking about things that aren't football related, and I understand why other players are scared to do it. But having a large following on social media gives you the power, and the responsibility, to speak to people inside and outside football.
Elite players are seen as living in a bubble of wealth and privilege, and people think they should stay in that bubble, but we are normal people – we have our own thoughts on issues. Young people look up to footballers as role models so it's important to be free to talk about everything and not just the game.
The worst dressed players at Juventus are the South Americans – they don't seem to be interested in fashion
Dressed to impress I've been interested in fashion since I was little. There's a picture of me as a four-year-old in my parents' bedroom dressed in white trousers, white shirt and white shoes. I always loved dressing up smart on Sundays and special occasions.
With my job as a footballer, I've been able to get closer to the world of fashion and indulge my interest. I don't have a stylist – it's all my own taste, which has evolved. Today, my style is closer to that of Giorgio Armani and I'm going to do a project with them.
The worst dressed players at Juventus are the South Americans – they don't seem to be interested in fashion. Italian players are all well dressed as we are more accustomed to caring about clothes. My teammate Federico Bernardeschi has good style. The English players, too, are well dressed; the Italians and the English dress the best, I would say.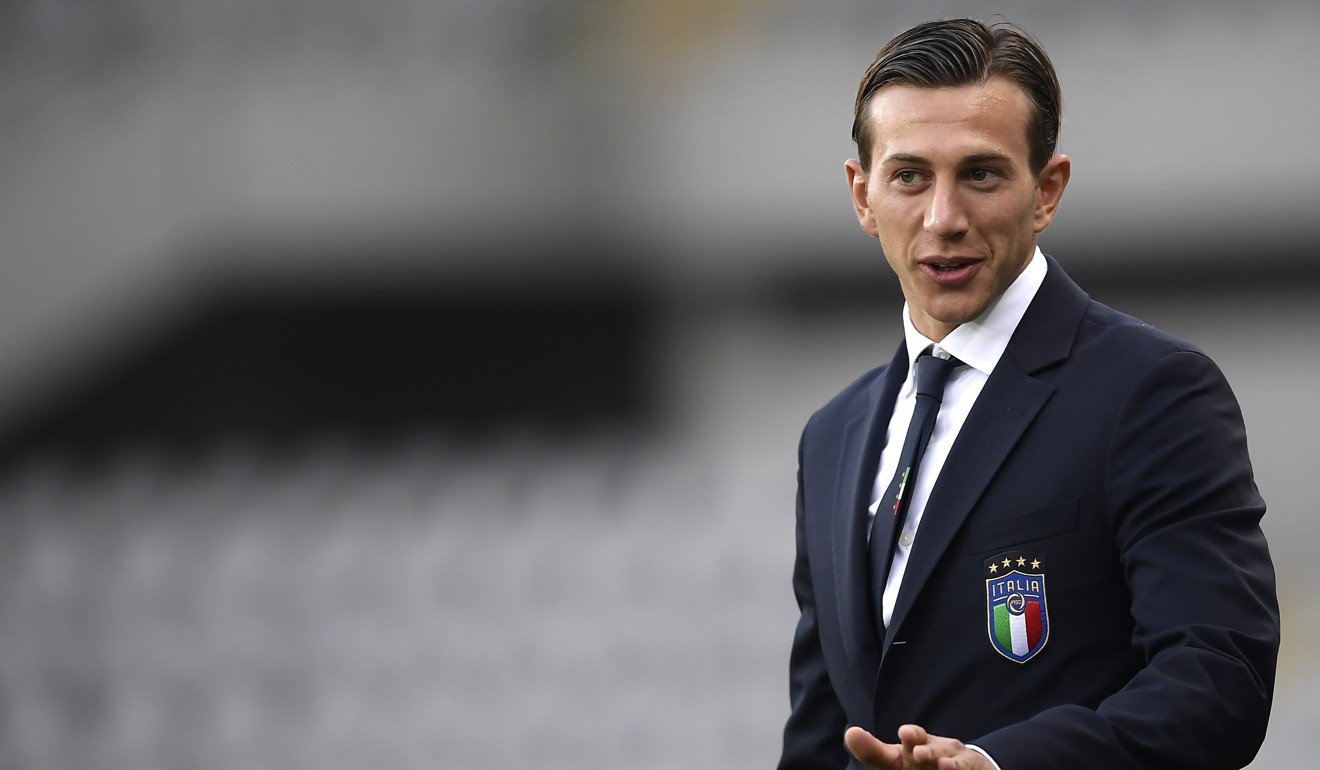 Booming sushi This is my first time in Hong Kong and I'm here with Giorgio Damiani, who is part of the family that runs the jewellery brand Damiani. We became friends through a shared passion for wine, food and other cultures, and I'm travelling with him on to Tokyo.
I own two sushi restaurants in Italy, one in Turin and one in Sardinia, with another one set to open in Rome soon. I love sushi and took advantage of the boom in sushi that's happening in Italy right now.
Of course, Italy has a strong food culture and Italians love their own food, but people are looking for new things these days and so there are opportunities to break into the market. Restaurants are something that I may do after I retire from football, but who knows?