Textiles were an important component of Hong Kong's economy for more than a century. From its early 1860s beginnings in Causeway Bay, on Hong Kong Island, until the sector's decline as factories relocated to China during the 1980s, the textile industry provided generations with local employment opportunities.
Spinning, weaving and garment manufacture are best remembered; less recalled is another important process – bleaching and dyeing. Yim Po Fong Street, in Kowloon – literally "Dye Cloth" Street – recalls early-20th-century fabric dyeing activities in the area.
Both processes were environmentally disastrous and required significant quanti­ties of fresh water; in the days before reliable cross-border supplies, this resource was intermittently rationed.
In the 1970s, the unedifying view from footbridges over the concrete-lined streams leading down to the Kai Tak Nullah was one of foaming waters and constantly changing colours. Violent red was rapidly succeeded by sickly violet, bilious green and nauseous yellow, these lurid discharges originating from (mostly Shanghainese-owned) dyeing mills further upstream around San Po Kong, Kowloon Bay, Choi Hung and Diamond Hill.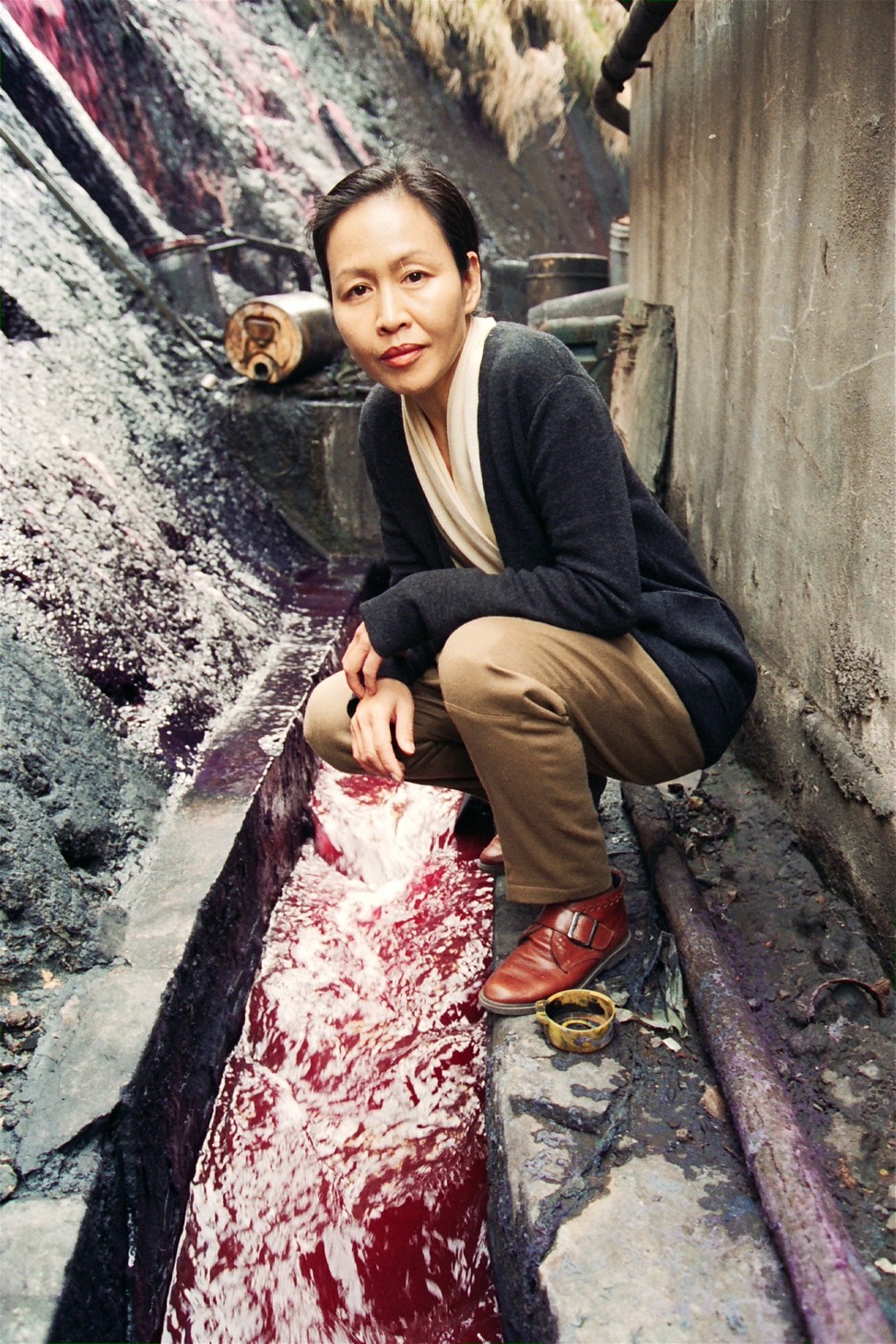 Rainbow-hued effluent also poured forth from nullahs around Kwai Chung and Tsuen Wan. These dyeing mill discharges were a key reason beaches from Ting Kau north towards Castle Peak were closed to bathers for many years. Skull-and-crossbones signs planted along the foreshores reinforced the grim environmental warning.
Not all early fabric dyes used locally were as environmentally toxic as their chemical successors. Opuntia, a Central American succulent also known as prickly pear, pro­duced a range of pink and red dyes. Some were used for food colouring.
The dye was, in fact, made from cochineal, an insect that feeds upon the prickly pear. In the 19th cen­tury, the plant was introduced to Australia, where climatic conditions were similar to those in its indigenous habi­tat, but no preda­tor existed to keep the new species in balance and it rapidly became a pest. The introduc­tion of another species, a moth whose larvae feed on the Opuntia and even­tually kill it, helped control the rampant plant.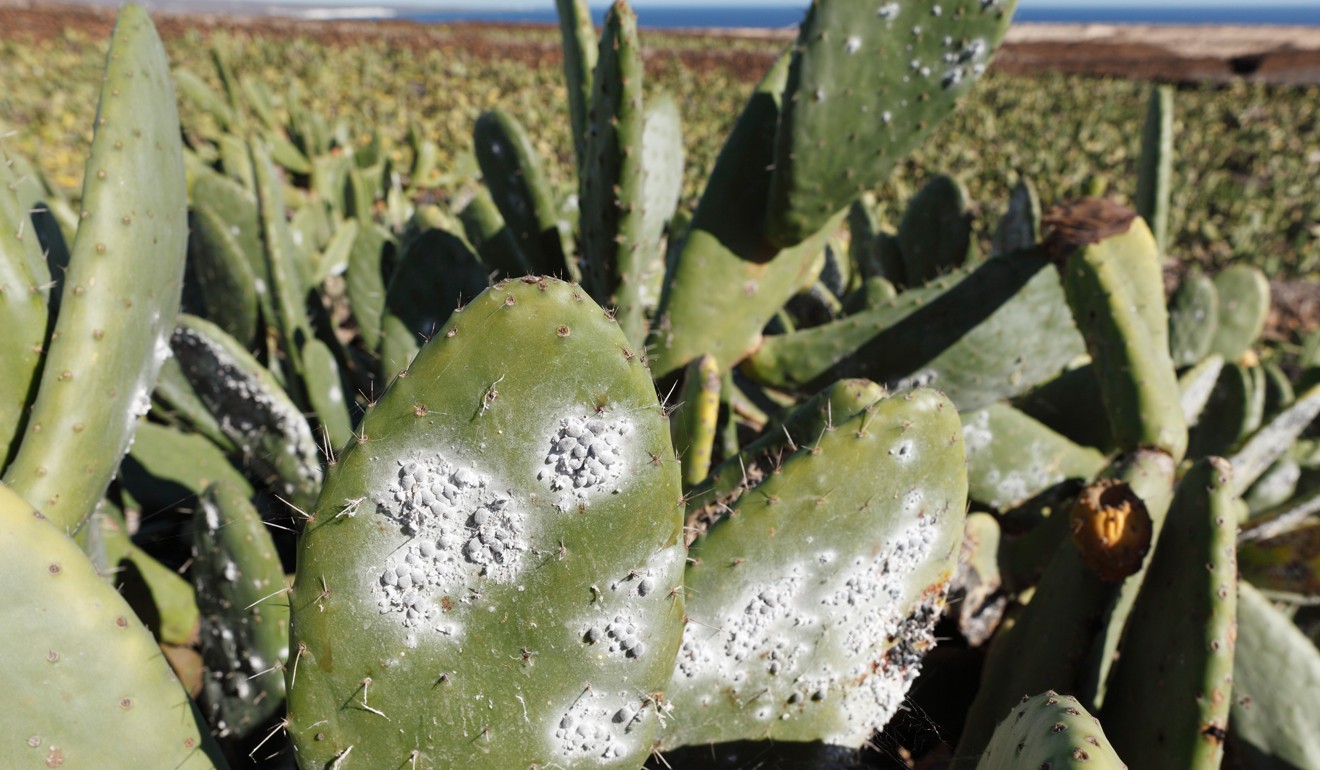 Indigo, another plant-based dye derived from the pealike Indigofera tinctoria, has been used since Ancient Egyptian times. By the 1820s, indigo – then a British East India Company monopoly crop – was signi­ficantly overproduced in India.
Eventually prices became so low that the dye could be used as an insecticidal addi­tion to whitewash; various Indian cities, especially Calcutta, Penang (which was ruled until 1867 directly from India) and Jodhpur, extensively used indigo-based lime wash in their buildings. Indigo was widely used for the same purpose else­where in tropical Asia; Hoi An, in central Vietnam, has striking examples.
During the early 19th-century Regency period in Britain, blue was the fashionable colour – the craze a direct result of the low cost of indigo. During this time, indigo was also imported in large quantities into China from India, as well as Dutch-ruled Java. "Coolie's cotton", as the coarse hand-woven fabric worn by agricultural labourers was then termed, was usually dyed dark blue using imported indigo.
By the 1920s and '30s, Japanese-produced aniline dyes had become widely used across Asia. Fabric destined for the Chinese market woven in Japanese-owned mills in Shanghai used chemical colours manufactured in Japan. Along with other Japanese-made industrial products of the interwar years, some of this output was also marketed in Hong Kong.
From the '50s onwards, Swiss and West German chemical dyes were commonly used in Hong Kong's textile mills. Long lasting and colour fast, these chemicals contributed greatly to Hong Kong's worsening water pollution throughout the '60s and '70s. The closure of Tsuen Wan's remaining dyeing mills during the '90s, combined with better sewage treat­ment processes, have ensured that formerly foul waters and long-closed beaches are once again safe for bathers.