"Hoverferries make history," ran a South China Morning Post headline on November 18, 1978. "A light haze settled over Whampoa [in Canton – now Pazhou, in Guangzhou] early yesterday as Hoverferry HYF 106 […] headed for Hongkong to complete the first passenger sea-link between the two cities since the communist takeover in 1949," the report continued.
Forty-two prominent Chinese had boarded the vessel for its maiden jour­ney. The opening ceremony marked the culmination of months of negotiations between the Hongkong and Yaumati Ferry Company (HYF) and Chinese authorities "to resume the service that had been abruptly halted nearly three decades ago. And the resumption is yet another indication of the growing co-operation between the mainland and Hong Kong", the Post reported.
There would be three sailings a day each from Hong Kong and Canton, at 7.30am, 11.30am and 3.30pm, with a journey time of about two hours and 40 minutes, a single-trip ticket costing HK$65.
Plans for the service had first been reported in the Post on June 16: "It [would] be a boon to tourists and businessmen attending the annual trade fairs in Canton, as it would be more conve­nient and save time over the three-hour train journey to Canton through Shum Chun [now Shenzhen]. It would ease the problem of crowds conver­ging on the railway station during the Ching Ming Festival and Lunar New Year as it would provide an alternative means of transport for the thousands returning to the mainland."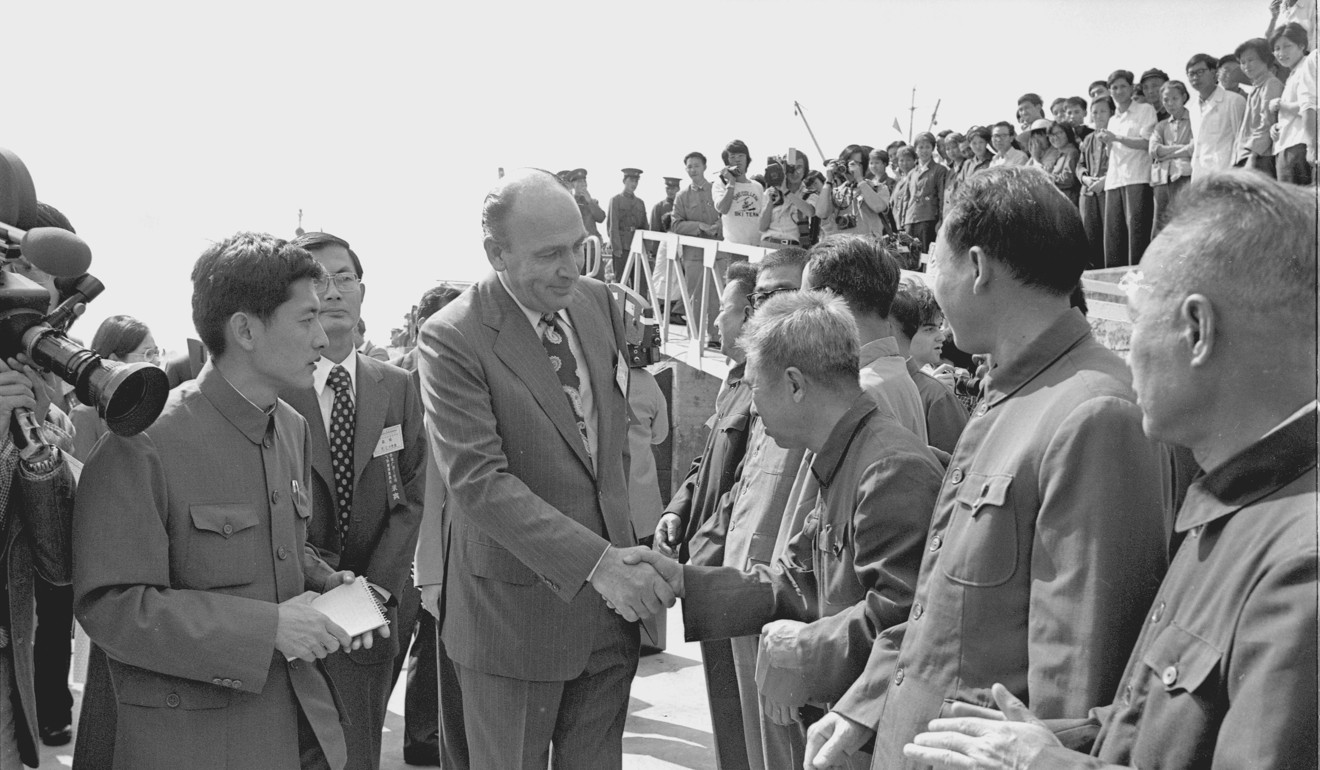 On June 17, the Post had reported, "A Hongkong and Yaumati Ferry Co hoverferry with top company officials on board returned from Canton yesterday after demonstration runs for Chinese officials."
HYF had not been alone in trying to obtain permission for a ferry service to China. According to a Post report dated September 14, "Macau casino magnate, Mr Stanley Ho, has already had talks with Kwangtung [now Guangdong] officials on the possibility of a jetfoil service between Macau and Canton."
However, Ho's plans did not materialise as, a month later, the Post reported: "[HYF general manager Edmond Lau] said he had signed a five-year agreement with China to provide the only hoverferry services to Canton."