History
Get more with myNEWS
A personalised news feed of stories that matter to you
Learn more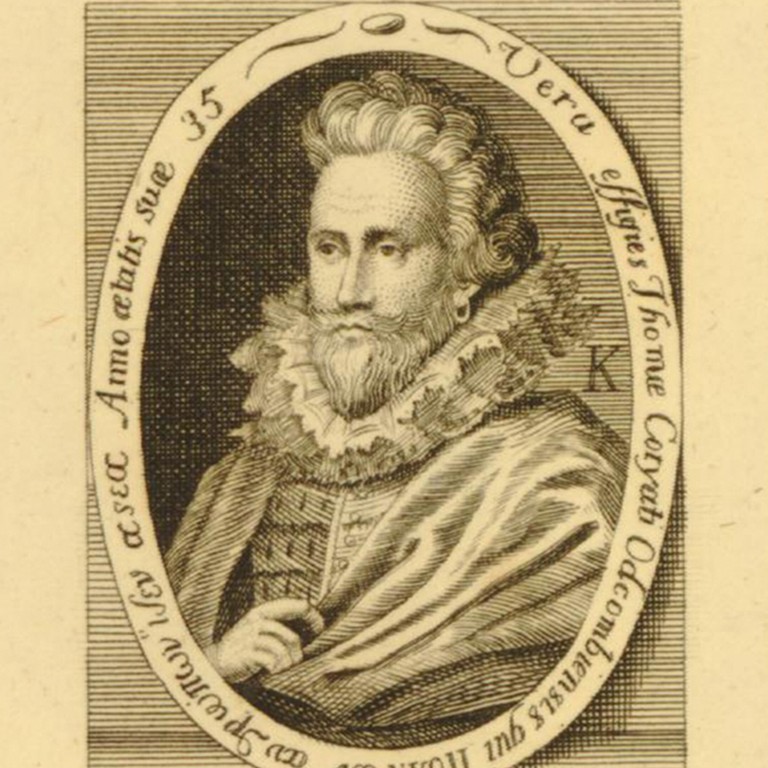 Thomas Coryat, the world's first backpacker, travelled from Britain to Asia on foot – for fun
His name may have fallen out of historical favour but the eccentric Englishman was a pioneer of budget travel
He walked to India at a time when few people would have dreamt of venturing further than their front door for pleasure
Thomas Coryat was the original backpacker, a globetrotter when there was still some doubt that the world was round, the fledgling tourist. In the early years of the 17th century – a time when people were reluctant to venture beyond their front doors if they could help it – he walked from Europe to India. What's more, Coryat did it for fun. And he wrote about it, so he might even be called the first blogger.
Way in advance of tour operators' copywriters and unwittingly laying the path for generations of holiday­makers to come, he declared: "Of all the pleasures in the world travell is the sweetest and most delightfull."
The son of an English country parson, Coryat – whose name is sometimes spelled "Coryate" – had two great gifts: he was a talented linguist and he was fired by an insatiable curiosity about everyone and everything around him. His first overseas jaunt took him to Europe in 1608. Whether it was a giant clock in Strasbourg or a high-class courtesan in Venice, he wanted to find out as much as he could about what made them tick.
When there was no room at the inn, he would doss down in a stable. He had to dodge the Spanish Inquisition in Bergamo (its officers would have been suspicious of a Protestant wandering about for no comprehensible purpose) and flee from an irate German farmer after absent-mindedly helping himself to the man's grapes. It all made for a racy narrative.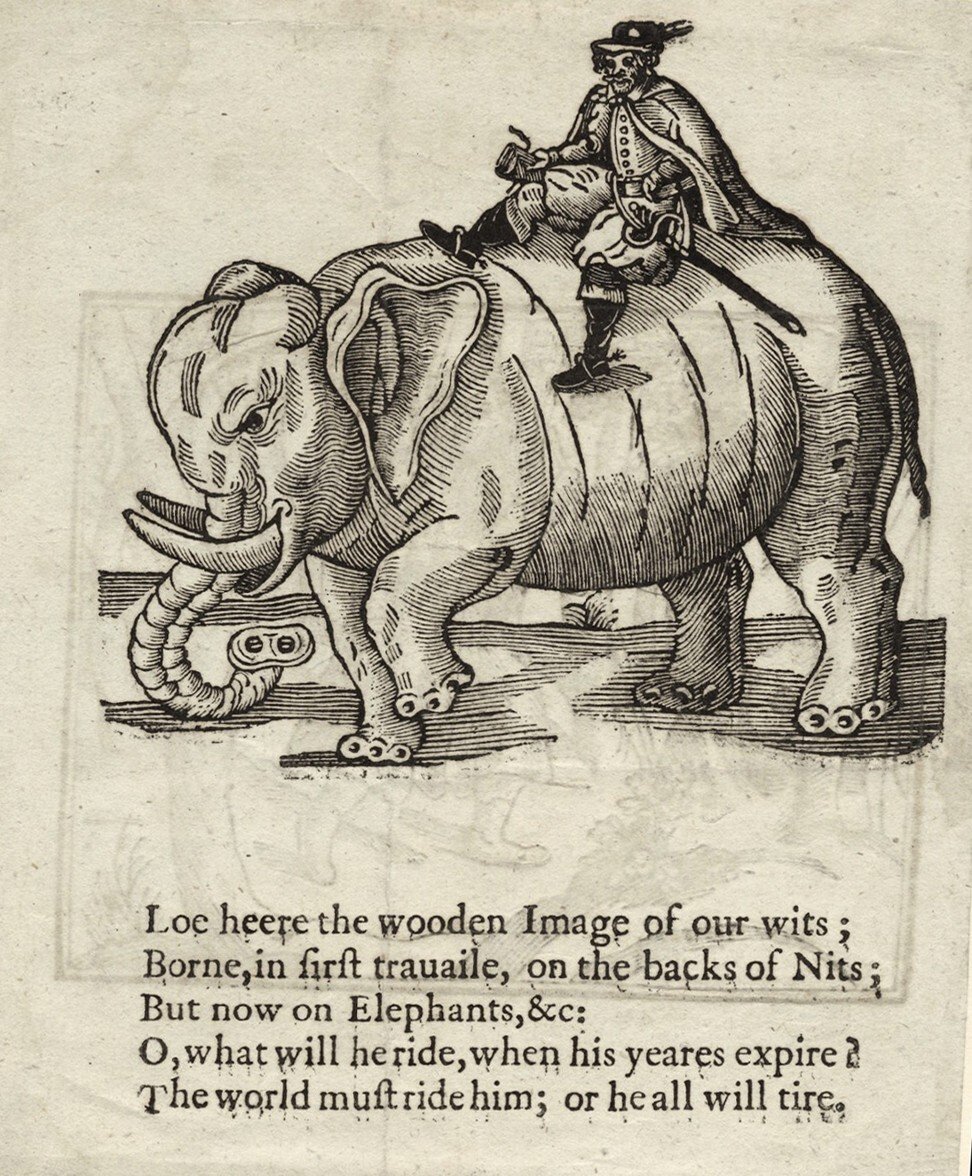 Coryat was sometimes held up by floods, and – foreshadowing travel restrictions in 2020 – occasionally obliged to submit to health inspections before he could proceed. Finding the way – there were few reliable maps and fewer road signs, none of which were multilingual – was a constant problem.
"Travel in the 17th century was a communal affair," says Matthew Edney, Osher Professor in the History of Cartography at the University of Southern Maine (USM) in Portland, in the United States, which mounted an exhibition in 2011 to commemorate Coryat's achieve­ments.
"One travelled in the company of others, or constantly engaged others for directions. General regional maps included some indications of roads, but more as a suggestion of 'there's a road from here to there' that one could then use when one reached 'here' to ask for directions to 'there'.
"Travel was intimate: if you were in a conveyance, it was normally shared and crowded, whether a carriage or river boat or ship. One stayed at inns and hostels geared to travellers, most of whom moved in packs for safety and for company against the long monotony. One constantly addressed strangers for directions and for an under­standing of the world ahead."
Despite having attended Gloucester College, at Oxford University, and spending three years in the employ of Prince Henry, King James I's eldest son, Coryat was gener­ally regarded as a big-mouthed buffoon some way down the social scale rather than the upper crust wit and intellectual of his aspirations.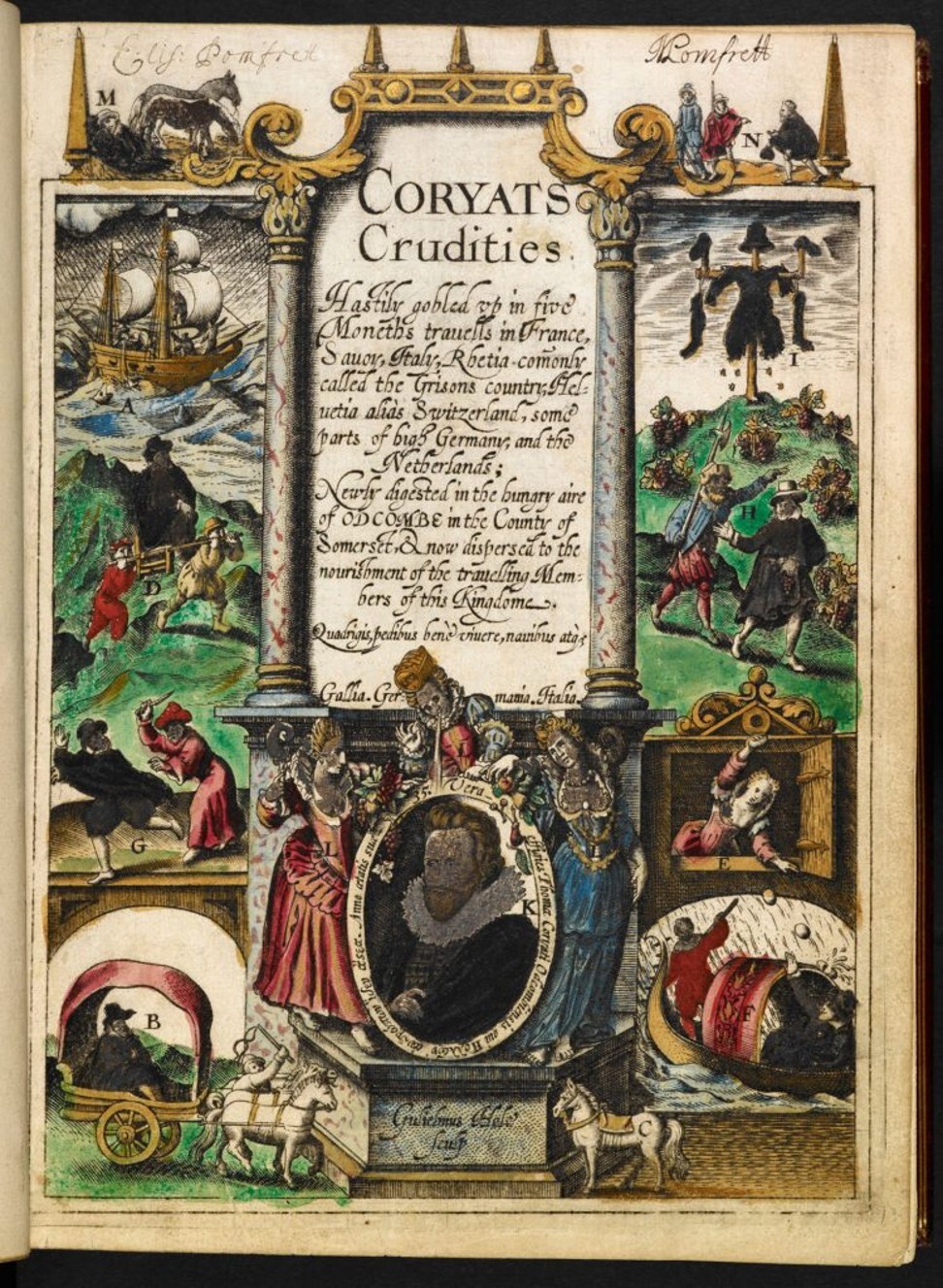 Opinions about his voluminous continental travelogue – Coryat's Crudities: Hastily Gobled up in Five Moneth's Travels (1611), which ran to more than a million words – fell into two camps.
Many aristo­crats and courtiers heaped scorn on its pretensions, but the reading public, such as it was, pronounced themselves intrigued by the antics of what they regarded as those funny foreigners – "using a fork to eat your food, fancy that" – on the far side of the English Channel.
Music historians have come to treasure Coryat's detailed observations on the Venetian School, which was then one of the most progressive contemporary musical movements in Europe, and his account of the festivities at the church of San Rocco, in Venice, with polychoral and instrumental music, is regarded as the next best thing to a video of the event.
Coryat was so impressed with the Italians' use of the fork that he took to carrying one everywhere he travelled, finding it a handy conversational ice­breaker at mealtimes as well as a novel way of keeping his fingers clean. He is also credited with popularising the umbrella, which he'd first seen being used as a sun­shade in Italy and then adapted to suit England's rather moister climate.
While Coryat has largely vanished from popular history, he has garnered a select fan club made up of some of today's best-known travel writers. William Dalrymple cited Coryat as one of his heroes in his account of a journey along the Silk Road,In Xanadu (1989).
Tim Moore devoted the whole of his hilarious book Continental Drifter (2001) to following Coryat's European travels, the modern author doing so aboard a dilapi­dated Rolls-Royce Silver Shadow painted shocking pink.
Daniel Allen, mounted more humbly on a bicycle, recounted dogging Coryat's footsteps in
The Sky Above, the Kingdom Below
(2008). And for Tony Wheeler, who
founded the Lonely Planet guidebook
company with his wife, Maureen, Coryat became a minor obsession.
"Thomas Coryat helped invent tourism," says Wheeler, who, having stepped back from Lonely Planet, is now a pat­ron of The Wheeler Centre, in Melbourne, Australia, which champions books, writing and ideas. "At that time you travelled for profit, conquest, or religion – the idea of travelling to see and experience places didn't come into it."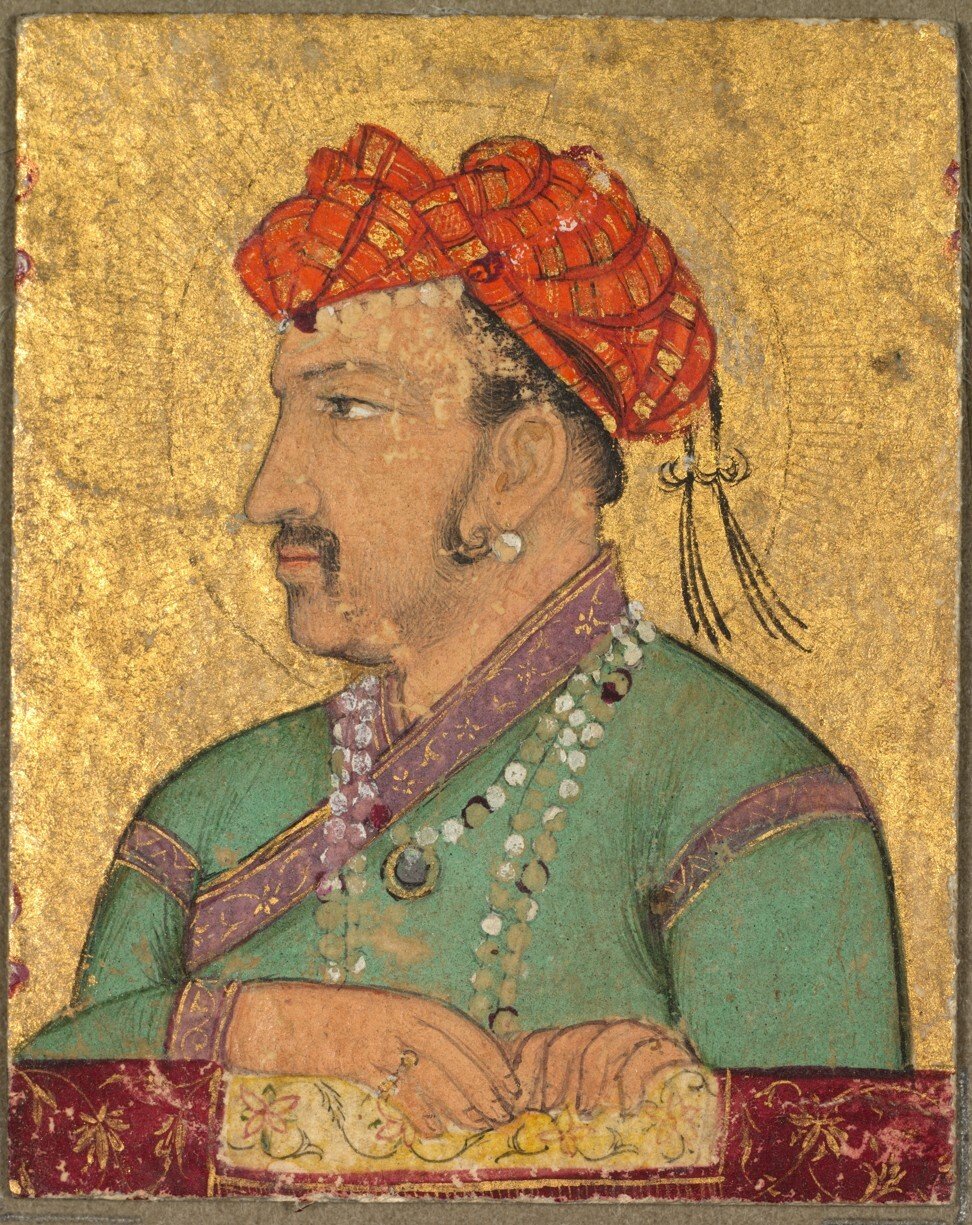 Undaunted by the mixed reception granted to his magnum opus, and having followed it up by publish­ing a supplement, Coryat set out again in 1612, on what was to be the defining journey of his life.
He wended his way through Greece, Turkey and Persia, before ending up in Mughal India three years later, walking thousands of kilometres and often relying on the kindness of strangers for food and lodging, although he did admit to a budget of "one penny a day".
Footsore, hungry and probably astounded by much that he came across, Coryat wrote about everything that caught his eye, though many of his notes and the letters he sent home were subsequently lost.
"Coryat was a perceptive observer, and it is his mix of humour and accurate detail that makes his account so riveting," says Dalrymple.
Coryat's description of the Mughal Emperor Jahangir is typically piquant. "This prince is a verie worthy person. Hee is of complexion neither white nor black, but of a middle between them […] it is said that he is uncircumcised, wherein he differeth from all the Mohometan princes that ever were in the world."
Dalrymple adds: "Coryat picked up Arabic, Farsi, Urdu and Hindi, and it was his skills as a linguist that enabled him to include the spicy details of bazaar gossip that enliven his picture of Mughal India. It brings the emperor and his court to life far more vividly than any of the formal histories that have survived."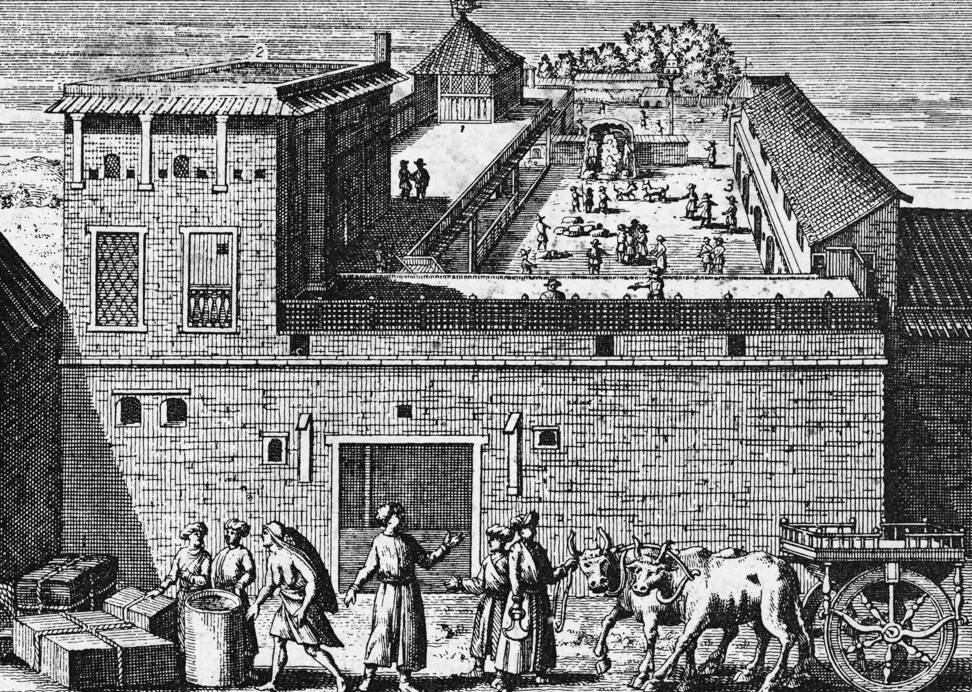 It was in India that Coryat's luck finally ran out. In September 1617, he reached Mandu, in Madhya Pradesh, and met the English ambassador, Sir Thomas Roe, who had been tasked with securing official protection for the British-run East India Company's factory at Surat, a bustling port north of modern-day Mumbai.
Two months later, Coryat made tracks for Surat itself, but contracted dysentery along the way. Fatally, English merchants in Surat suggested drinking sherry as a pick-me-up. By December he was dead.
Wheeler had first passed through Surat in 1980, catching a reference to Coryat in a century-old guidebook. Thirty years later, still intrigued, he visited Odcombe, in Somerset, England, where Coryat had grown up, and returned to Surat in search of the final resting place of the man who had dubbed himself The Odcombian Legge-stretcher.
There was no trace in Surat's English cemetery, which was being used as a scratch cricket ground, but Wheeler did find a Mughal-style mausoleum in nearby Suvali, which was marked on an 1837 Admiralty chart as "Tom Coryat's Tomb".
"There was no inscription, but I'm happy to believe he may have been buried there, or near there, and very happy to have followed the trail of the first backpacker from cradle to grave," says Wheeler.
Sad to record, there's no Coryat Travel Fellowship awarded to adventurous young Britons, his name fails to conjure the sort of recognition that automatically comes with Marco Polo's, and there's no sign outside Odcombe welcoming curious visitors to "Coryat Country".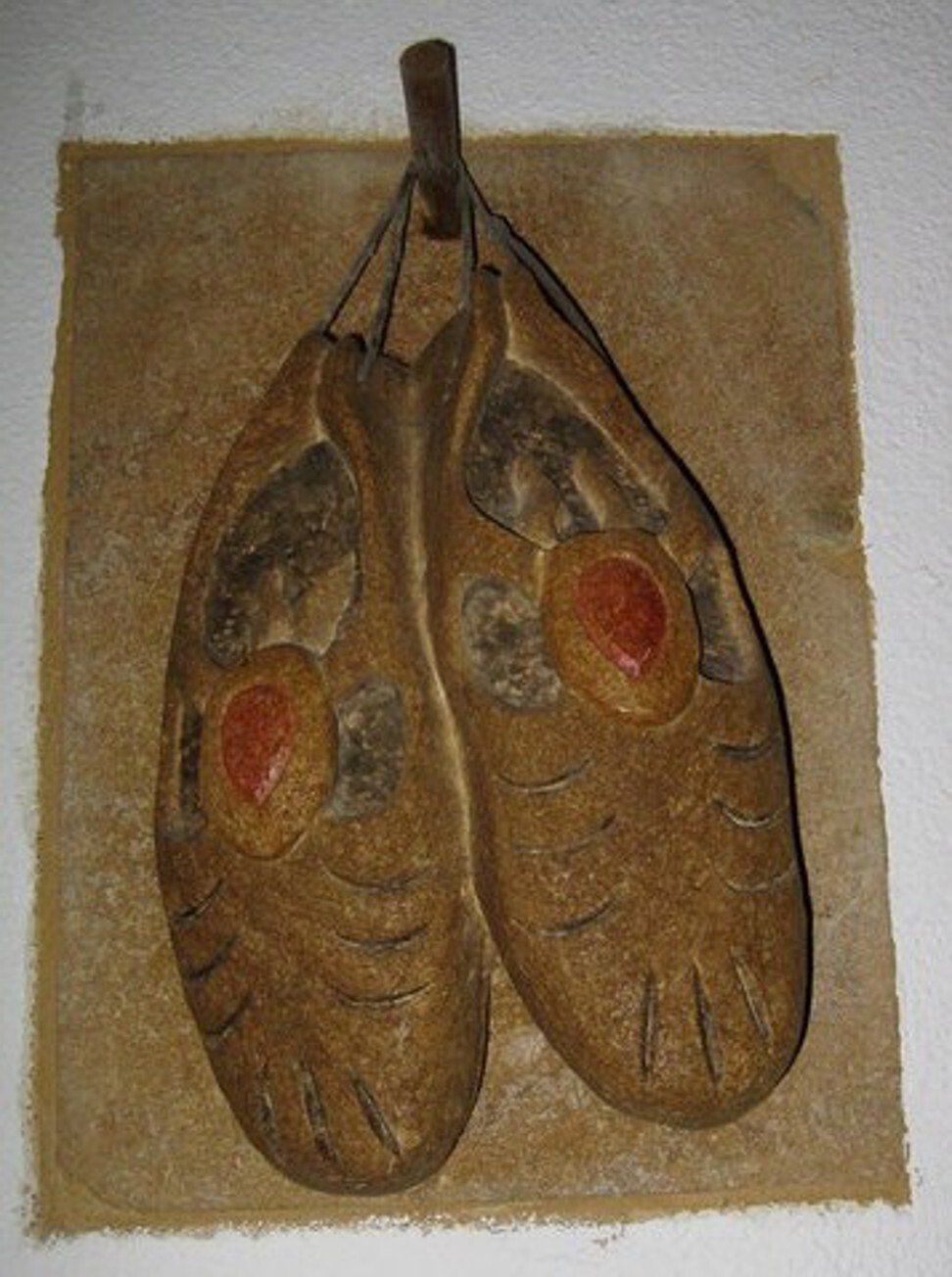 Mentioning the village's once-famous resident in The Masons Arms elicits little response, although there is a small plaque on the west wall of the Church of St Peter and St Paul, along with a stone replica of the shoes he wore while traipsing round the continent. So it's left to an American academic to sing Coryat's praises across the centuries, and provide a fitting encomium.
"At a time when xenophobic moralists loudly denounced travel, Coryat defied them," says Yolanda Theunissen, who curated USM's exhibition.
"It is hard to imagine that this self-proclaimed oddball would – given the chance – trade in his difficult but unique experiences for the homogeneity and comfort of a modern 'package deal' on a group bus tour.
"He leaves us dreaming of what he calls the 'unspeakable contentment' that is within the reach of even the most impecu­nious traveller. All it takes is a desire to learn, a willingness to endure bodily discomfort, and a tolerance of risk."