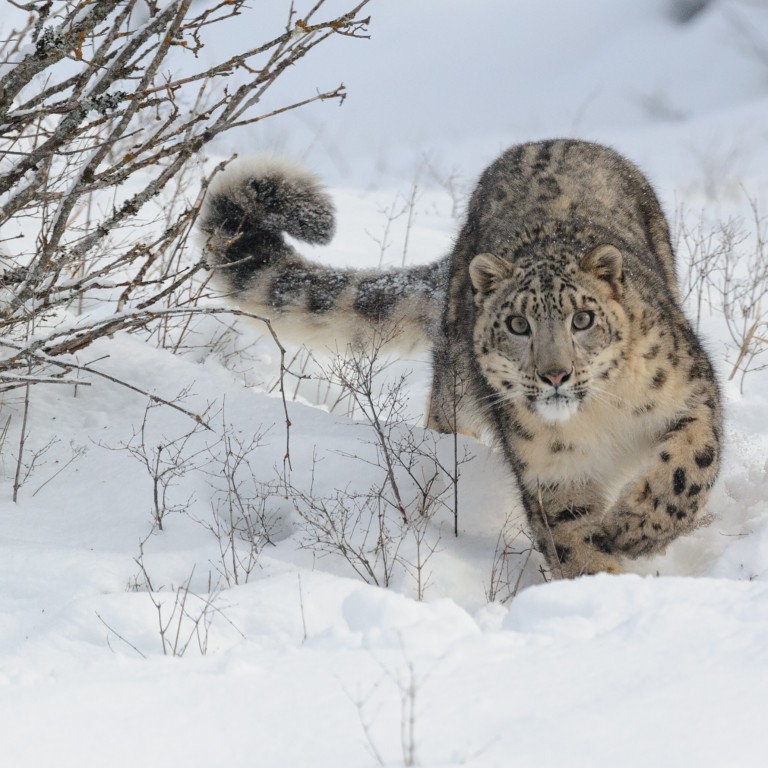 The Lion's Share: how community-based wildlife projects across Asia benefit from big-brand advertising
The UN initiative was set up to encourage companies that use animals in ads to help support conservation programmes
Funds have been diverted to assist community projects that are suffering from the Covid-related collapse in tourism
Animals abound in advertising, whether it's a puppy helping to bring life to otherwise inanimate toilet tissue, polar bears promoting a chilled soft drink or a bunny demonstrating battery longevity. The bears may be merely computer animations and the bunny a toy, but animal images help to shift hundreds of millions of dollars' worth of products every year.
In 2018, the United Nations Develop­ment Programme and partners decided it was about time the animal kingdom received some payback. Animals appear in nearly 20 per cent of all advertising, but 90 per cent of the most popular species pictured are endangered or under threat. So, the partners launched The Lion's Share: a project to encourage businesses to pay 0.5 per cent of their animal-themed media spend into a fund for wildlife conservation, with the target of eventually raising US$100 million a year.
Founding partner Mars Inc has already been joined by other advertising big spenders, including Gucci, Cartier and Lacoste, and the project has funded conservation efforts for Sumatran tigers and South American jaguars, among other creatures.
Now, however, the fund is turning its attention to community-based wildlife projects that have been stricken by the Covid-19-related collapse in tourism.
Although in most cases the encroach­ment of man is a threat to wildlife, and has contributed an 83 per cent drop in the number of all wild mammals since the start of human civilisation, wildlife-related tourism often funds habitat preservation, underwrites breeding programmes and provides an alternative source of income to those who might otherwise prey on the animals.
So, in an unexpectedly nimble move for a UN organisation, The Lion's Share programme has responded by announcing a tranche of small grants to community-level conservation projects where loss of income from tourism has led to a loss of jobs, food insecurity and a return to poaching. These include, so far, four in Asia.
Since 2007, Mongolia's Snow Leopard Conservation Foundation has been working with nomadic herding families living in the country's sparsely populated far west, to reduce pressure on endangered snow leopards and other wildlife.
"We were interviewing these households and we discovered that they were dependent on passing traders to sell their raw materials," says executive director Bayarjargal Agvaantseren. "Usually that is not a fair price."
So the foundation created a programme to encourage the making of handicrafts at household level and helped the herders get them to market. The nomads sell woollen mittens, hats, toys and felted products through the foundation, and in exchange guarantee not to kill the leopards or their prey animals. If they keep to their contract, there is a 20 per cent bonus payment at the end of the year.
The foundation has also encouraged the development of low-impact tourism to this region of stark, mountainous beauty and perfectly preserved nomadic traditions, but it's still only a handful of hardier tourists who venture into the area, typically using specialist operators. The only accommodation is in tents and the transport mostly on four legs rather than four wheels.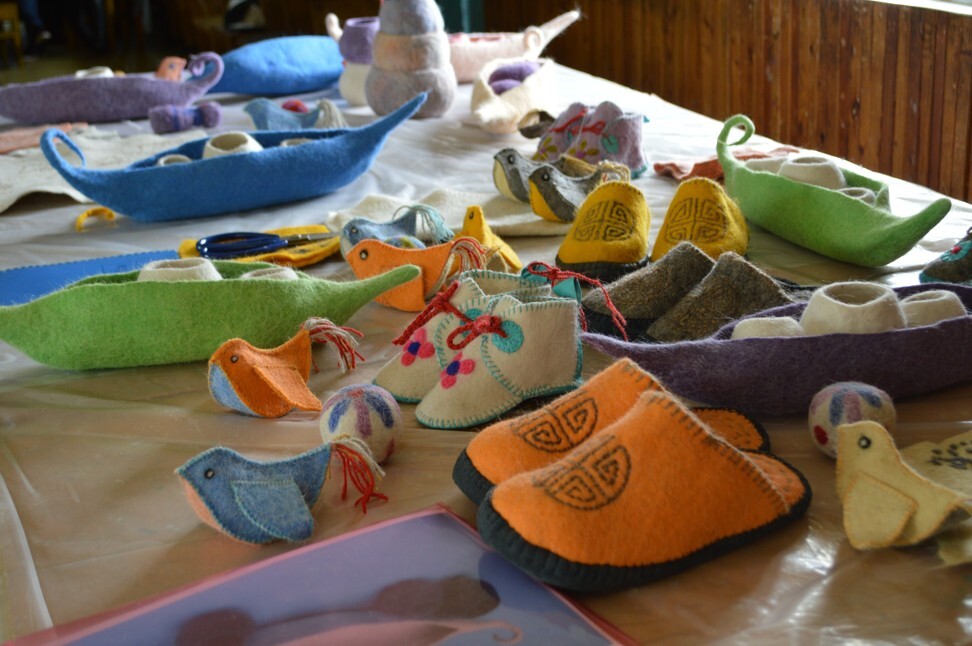 This may not be wildlife tourism – sightings of leopards are rare and can't be guaranteed – but it's still the big cats who may bear the brunt of its loss. Agvaantseren says visitor numbers had been gently growing, particularly among those wishing to see nomads hunt using eagles, and the loss of that income has been a blow. But fresh funding, from The Lion's Share, makes it possible for the foundation to try something new.
Dairy products are a staple in Mongolia, she explains, "So they had this idea that maybe they could learn how to package the dairy and cheese products hygienically, to try to sell at the provincial-level markets."
Covid-19 has brought with it the realisation that income from foreign tourism can be disrupted, and there's a need to look to local resources.
Another grant recipient, the Bhutan Ecological Society's Landscapes, Enter­prise, Agriculture and Forests (LEAF) programme, looks to protect the country's Bengal tigers, Asian elephants and rhinos.
With the collapse of tourism, programme director Pem Lama's concern has been for the river guides of the Manas River basin, in the country's south.
"Bhutan is more known for cultural tourism than wildlife tourism," she says. "The idea was to promote nature-based tourism in that area because it is actually one of the poorest districts in Bhutan, but also has a rich biodiversity and rich experiences to offer."
Revenue from tourism was small but significant, and a Lion's Share grant will now help to develop new sources of income from aquaponics and virtual tourism, and avert an increase in de­struc­tion to animal habitat from slash-and-burn agriculture.
"Aquaponics uses fish waste as nutrient for the plants," Lama explains. "It becomes a closed-loop system where you just have to feed the fish, and the fish poop will feed the plants. It's not just an innovative and new way of doing agriculture or growing food, but it also ties in well with what the guides already do, which is be with water."
In addition to rafting through a wild and remote part of Bhutan, future visitors will be able to see this method of cultivation in operation.
"We do want more tourists," says Lama, "because that is a big revenue generator for Bhutan. But at the same time we are very mindful of the impact it has on us, our culture, our environment."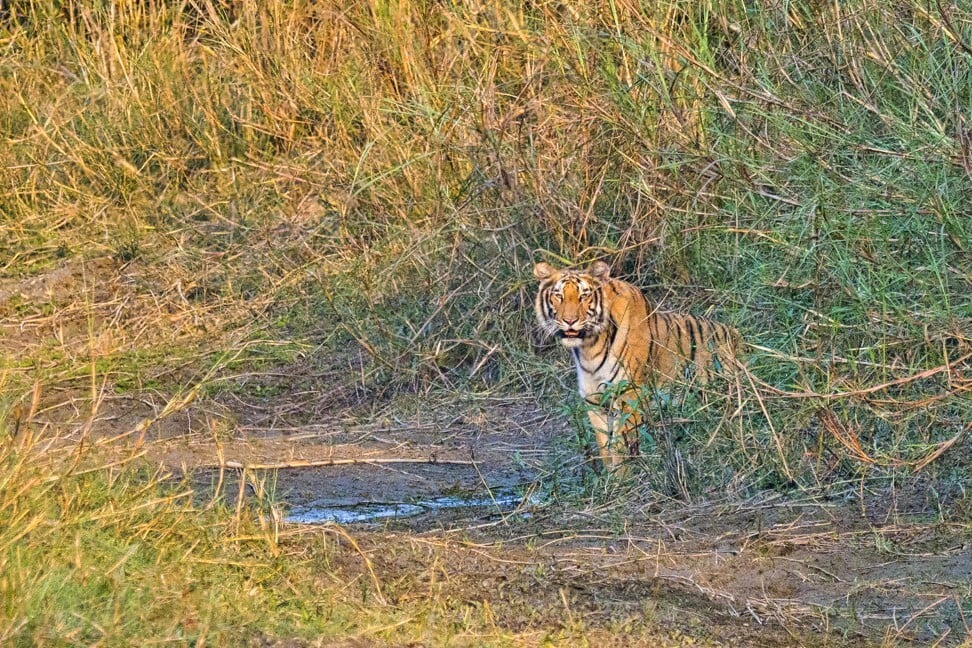 Even the famously unworldly Bhutanese could do with a little more education in conservation, she says, and some of The Lion's Share funding will be spent on that, too.
In Nepal, the Biodiversity Research and Conservation Society's Manoj Barakoti says about 5,000 families living in the Bardiya National Park buffer zone were involved in tourism before it vanished, acting as guides and opening their houses as homestays. Here, Covid-19 has proved a more direct problem for the wildlife.
"Tourism came to a halt completely, and they are resorting to poaching," says Barakoti. "The national park is quite big and officials cannot guard every corner of it, so what some locals do is take the rhino horn and skins of the wild animals and even sell the meat."
The plan is to develop cultural tour­ism, taking cues from Chitwan National Park, and other sources of income, such as permaculture: sustainable organic farming that uses land more efficiently and produces a variety of crops.
"Right now they depend on rice only," says Barakoti. "Ninety per cent of the people in the buffer zone practise agriculture, but only 52 per cent of them are able to sustain themselves all year and the other 48 per cent have to buy food. We want to make it so they can depend on agriculture for the whole year."
The project will set up a farmers' school, and supply seeds and assistance with getting the produce, both food crops and medicinal plants, to market. Income will also compensate for the livestock killed by tigers or leopards from the park.
"The locals are OK with around 100 to 150 livestock being killed every year," says Barakoti. "But they are not OK with tigers and leopards killing people."
The conflict between the needs of the park and the buffer zone can never be fully reconciled. People lived alongside the animals long before Bardiya National Park was created, in 1988. The solution lies not only in better fences, but in education and in diversified sources of income so that animal parts are less of a temptation.
On the south coast of Sri Lanka, pretty palm-fringed bays attract not only sunbathers and swimmers but sea creatures for whom the pale sand beaches are a nursery.
Here again funding from The Lion's Share will help to ensure that former poachers remain gamekeepers ­– difficult when incomes plummet, food is short and free protein is there for the taking in the form of sea turtle eggs and the meat of the lumbering creatures themselves. Conservation is an idea hard to sell to the hungry.
"The main target is to support the local community members who are patrolling the beach," says Thushan Kapurusinghe, founder of the Sri Lanka Turtle Conservation Project. "Previously they were turtle poachers, but now they are conservationists."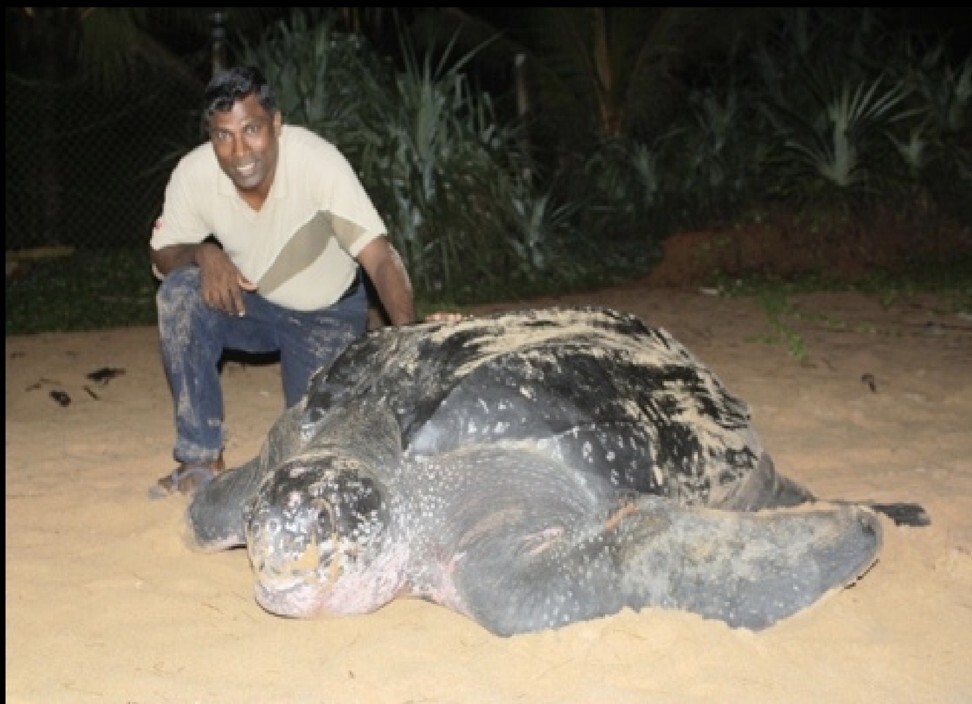 Kapurusinghe's response to conserving the turtles at once-deserted Rekawa Beach was not to fence it off from visitors, but to introduce tourism and train locals as turtle guides and protectors.
"They were doing pretty well," he says. "In fact, in Sri Lanka that was the one and only financially sustainable environmental conservation project that we had. But unfortunately, because of the collapse of tourism, now they don't have any income to pay the salaries for those who patrol the beach and protect the turtle nests."
Money from The Lion's Share will help to sustain 20 turtle protectors until tourism returns. But mindful of the drop in foreigner visitor numbers during Sri Lanka's protracted civil war and again following the 2004 tsunami, Kapurusinghe's interest is also in helping families diversify into agriculture and developing domestic visitor numbers.
Overall, the turtles are still doing well. Kapurusinghe sees the nets of vast Indian and Chinese fishing fleets as the greater danger now.
While waiting to visit these far-flung locations, perhaps browse through the list of sponsors at thelionssharefund.com or help support the programmes. As British broadcaster and natural historian David Attenborough puts it in an introductory video, "It's time to give animals the recognition they deserve."