Profile
Get more with myNEWS
A personalised news feed of stories that matter to you
Learn more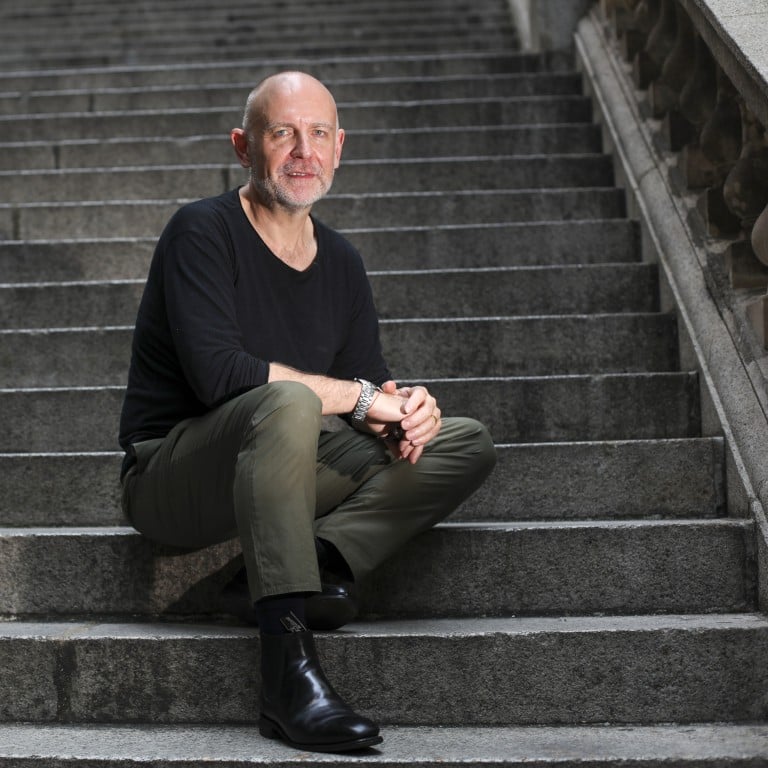 Profile
Why ex-Lonely Planet publisher switched to counselling: Simon Westcott on death, and being abused by a teacher
When Simon Westcott's best friend and parents died, he thought about the 'huge benefit from therapy' he had had and decided to switch careers
He tells Fionnuala McHugh about learning he was adopted and tracing his birth parents, being abused at school and a life spent travelling and in publishing
One of the quite beautiful things my parents did was that I don't recall being told I was adopted, and nor does my younger sister. It was a natural part of family life before we were speaking beings. But obviously it makes you self-conscious about things, about identity, parenthood … you think, how does this fit with that?
My father worked in advertising. My mum was a great reader, I learned my love of reading and the arts and theatre from her. I was highly musical and my parents were not musical. They were wonderfully supportive about it but, still – where had it come from?
Dark start
I grew up in Buckinghamshire, in [central] England, very suburban, lovely green fields, middle middle-class. I went to a good grammar school – a state school – and had a great education. It was like (the 2006 film) The History Boys; that was almost exactly my experience, down to the fondling by a teacher in not particularly healthy or savoury ways.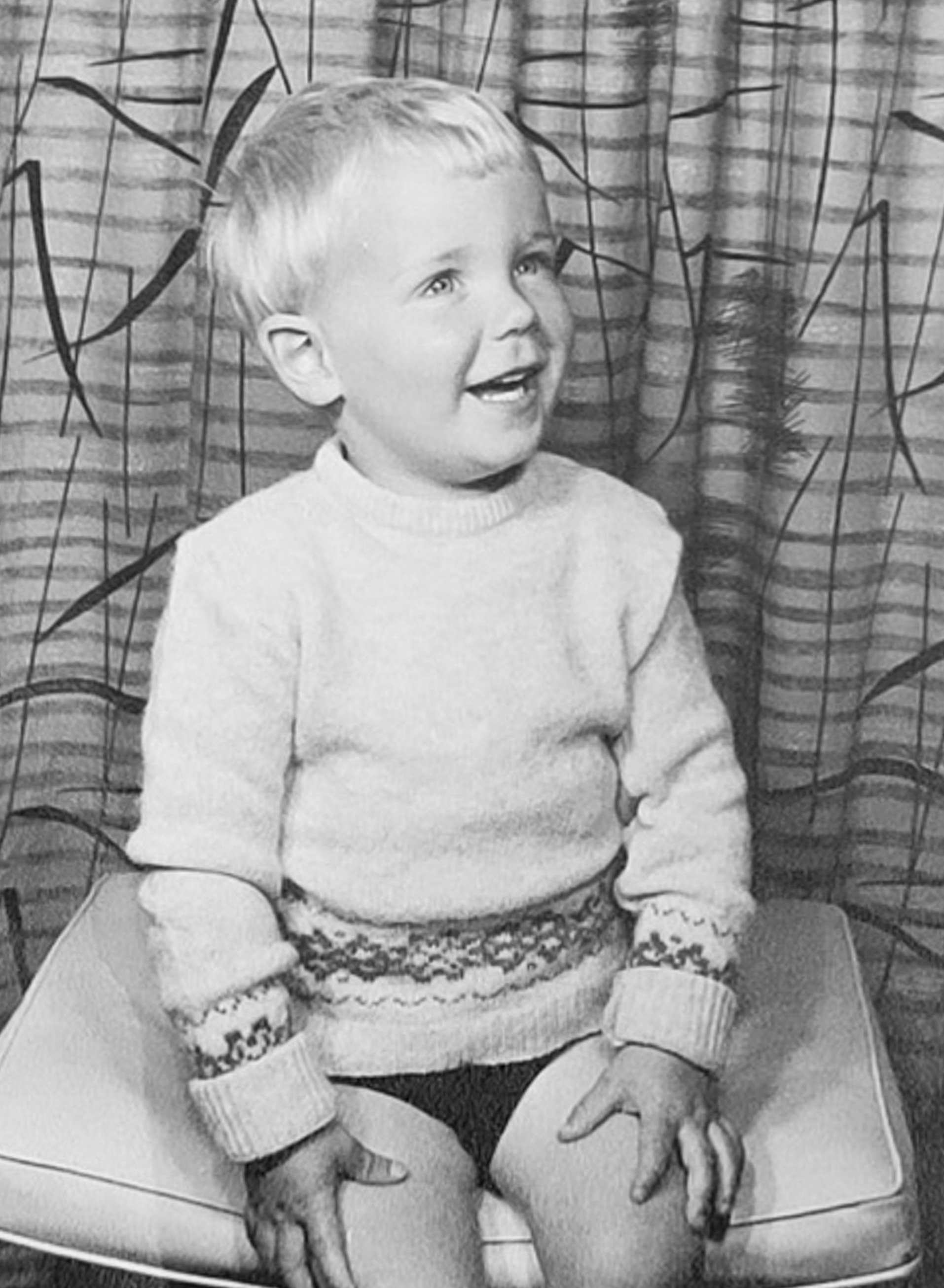 There was one incident when I was 12, one when I was 15, both the same teacher. I've never talked about it before in a public setting. No, it didn't make me secretive – I've talked about it with friends, I've obviously talked about it with my therapists. It wasn't right and I said no. The guy ended up killing himself but that was later, not when I was at school.
And when I was 18, my clarinet professor fell in love with me. It wasn't what I wanted. I suppose the thing that may be worth saying from a therapeutic point of view is these experiences of childhood are formative, they are difficult, but they also teach you resilience. They create patterns of coping that are both healthy and unhealthy. I would still say my schooling was happy, I learned a huge amount.
Faith in travel
There was a possibility that I might go full time to the Royal Academy of Music instead of Oxford. My father wrote me a letter, which I still have, about keeping my options open.
Part of this letter said, "There are so many ways you can give back to the world". Another thing that was going on in my late teens was that I became a fundamentalist Christian. Again, it was partly: what do I believe? I wonder if I'm this …
In my gap year, a group of us went to Lebanon. It was the time when Israel was occupying southern Lebanon and we actually went in via Israel, and looking back, it was extremely questionable how this little group of international do-gooders was being used, propaganda-wise. It was certainly about the adrenaline rush of travel.
Later, in my first year at university, I went to remote, rural Peru. By then, I was coming down from peak zealousness but, again, it was an opportunity. Religion was a means to an end because it got me to these amazing places.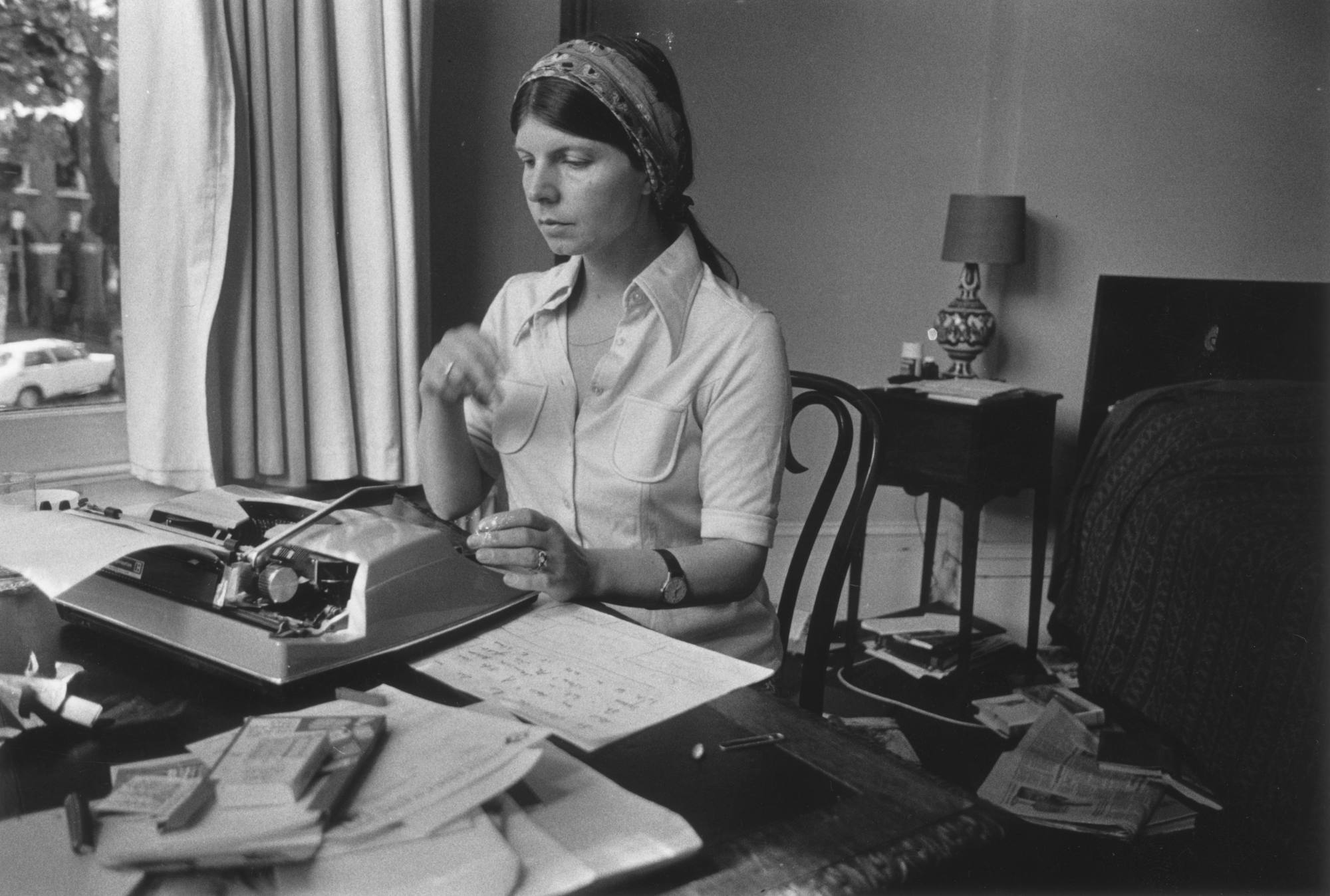 Book ends
On some level, in my 20s, academia was also a means to an end. I kind of fell into further study because I got a first. I went to graduate school in the United States and did an MA, then started a PhD in Sussex [in southern England] but realised I was an intellectual sprinter, not a marathon runner.
I was best friends with (novelist) Margaret Drabble's daughter, Becky, and I was working as a researcher for Maggie, who was doing a biography of the writer Angus Wilson. So I was spending time in (the British public records office) Somerset House – pre-internet when it wasn't super easy to do research – and in that process I found out that I was adopted in 1964, when more babies were adopted in the UK than in any other year.
In the UK, you can apply for your file and find out your original name and then look for your original birth record. I found out my birth parents had both married (other people) but their parents still lived at the same addresses. So I did what you're not meant to do, which is I contacted my natural grandparents on the same night. That was in 1993, when I was 29.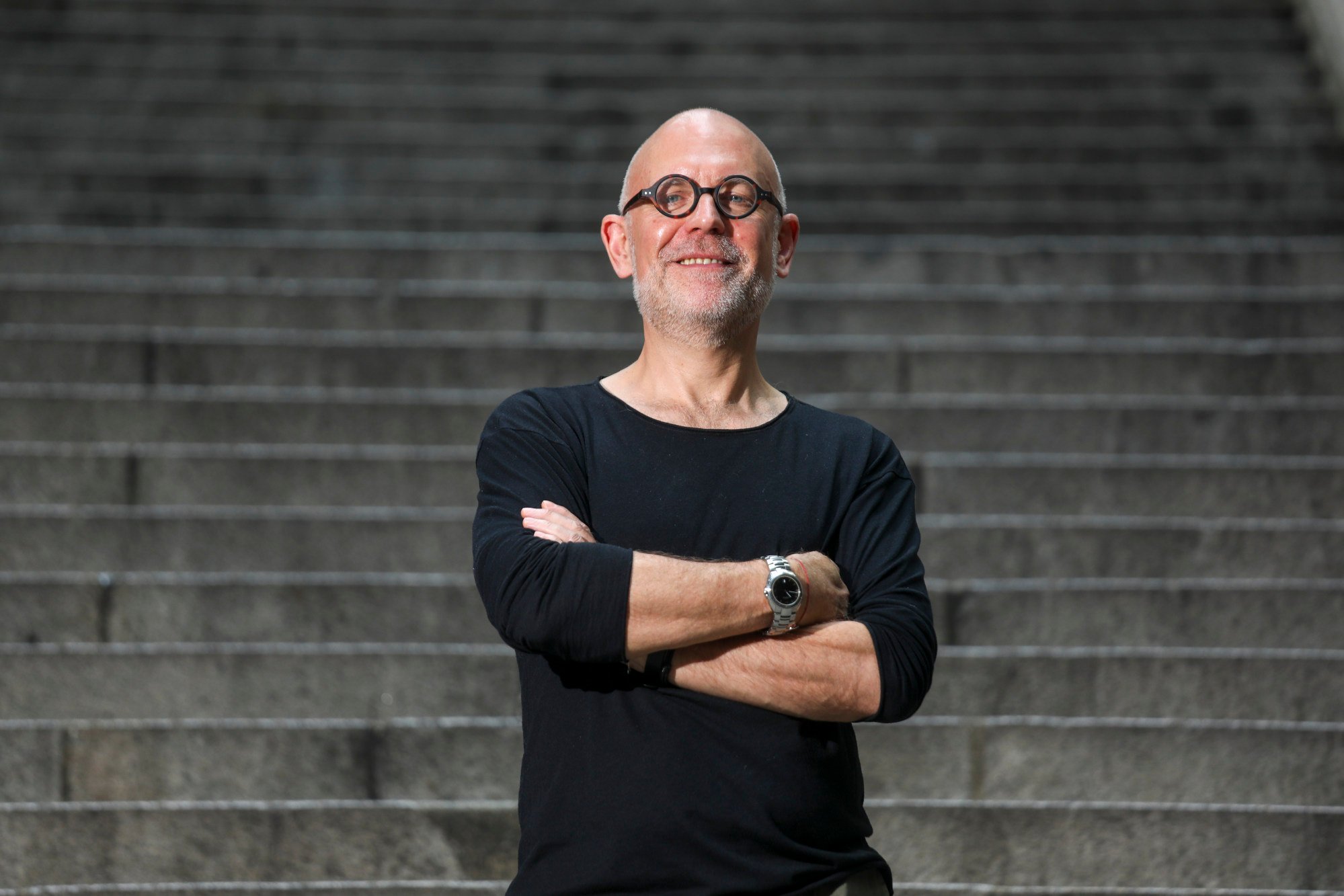 History lesson
My birth mother was working class from Aberdeen [in Scotland], the first person in her family to go to university. My natural father is from Suffolk [in eastern England], he's still alive. As I understand it, they met one summer when he was working for the fisheries department in Scotland.
When she got pregnant, she came to him and he found her a place to live, but when I was born, my maternal grandmother descended and he was not allowed to see me.
The music comes from my father – he plays the guitar in a band, called Bann'd, and sings. I met him immediately. But I had to write a letter to my maternal grandmother, from which I received no reply and I had no guarantee it was sent on to my mother.
Much later, in my early 40s, I discovered she had died. But she had received the letter; she'd kept it all her life.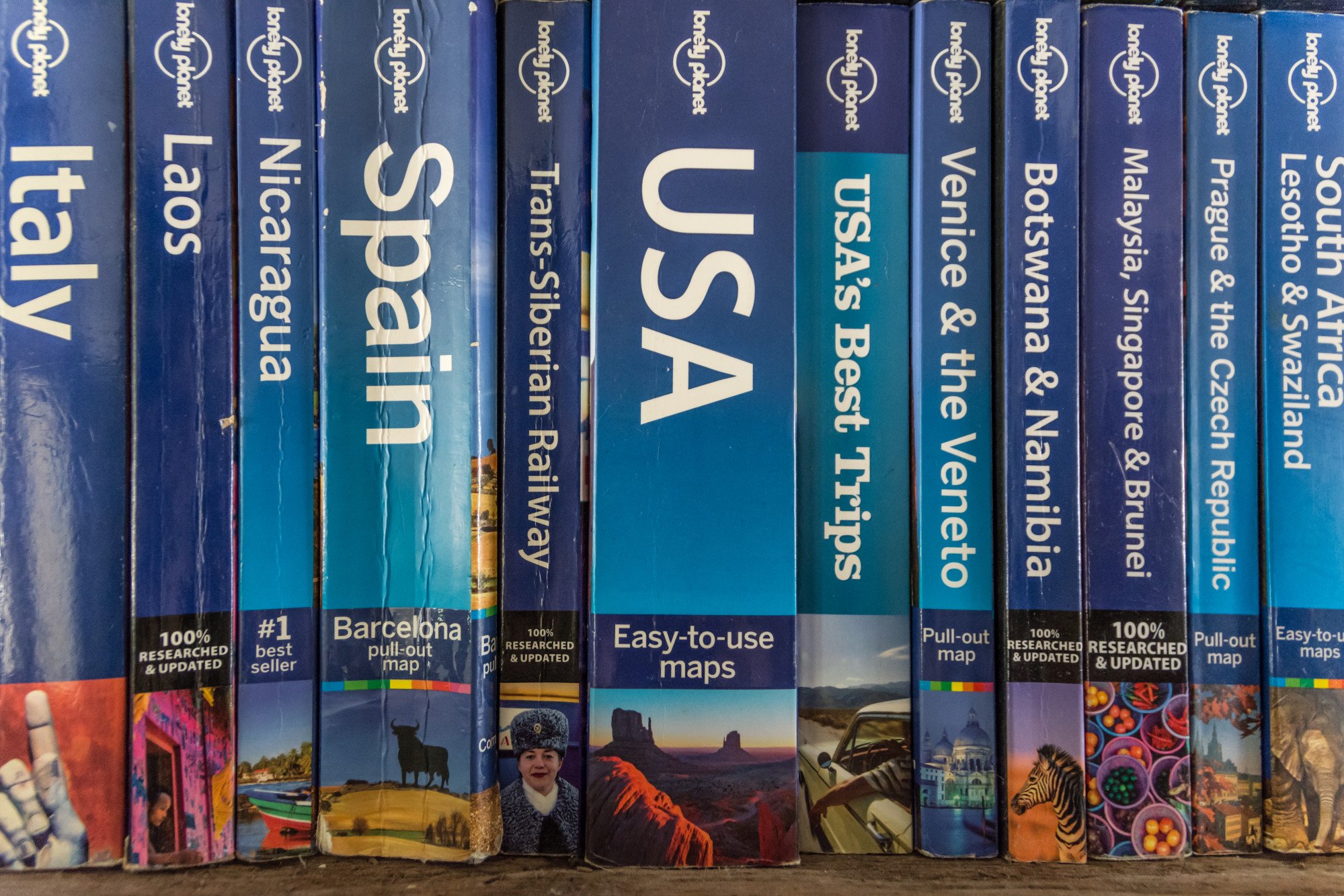 Planetary travels
In London, I was working in traditional publishing – very glamorous; Barry Humphries, Jennifer Saunders, Joanna Lumley, lunches at The Ivy. I loved it but it was a little bit shallow and repetitive.
My partner at that time was Australian and when the publishers got bought by Random House, I had the option to stay or to take the money – which I did, and I went to Melbourne.
I was 33, and it was another experience. I was lucky to walk into a marketing job at The Age newspaper, which opened lots of doors very quickly. Within two years, I'd landed the job of publisher at Lonely Planet, marrying my two great passions – publishing and seeing the world.
I had seven wonderful years there and helped the CEO and the founders, Tony and Maureen Wheeler, to sell it to the BBC. Again, I had the option to stay or go. A high-net-worth friend and I decided to buy into Mr & Mrs Smith, the boutique-hotel website and, with its founders, I set that up in Asia-Pacific.
In 2008, I came across Grant (Thatcher) and Jeremy (Webb), founders of Luxe City Guides in Hong Kong. They didn't want to sell then but they got back in contact about five years later and said they were ready … I'm good at working with established founders and then taking it to another level.
In 2014, I moved to Hong Kong – I got my permanent residency last year – and I'm proud to have helped Luxe survive the worst downturn in 100 years of global travel.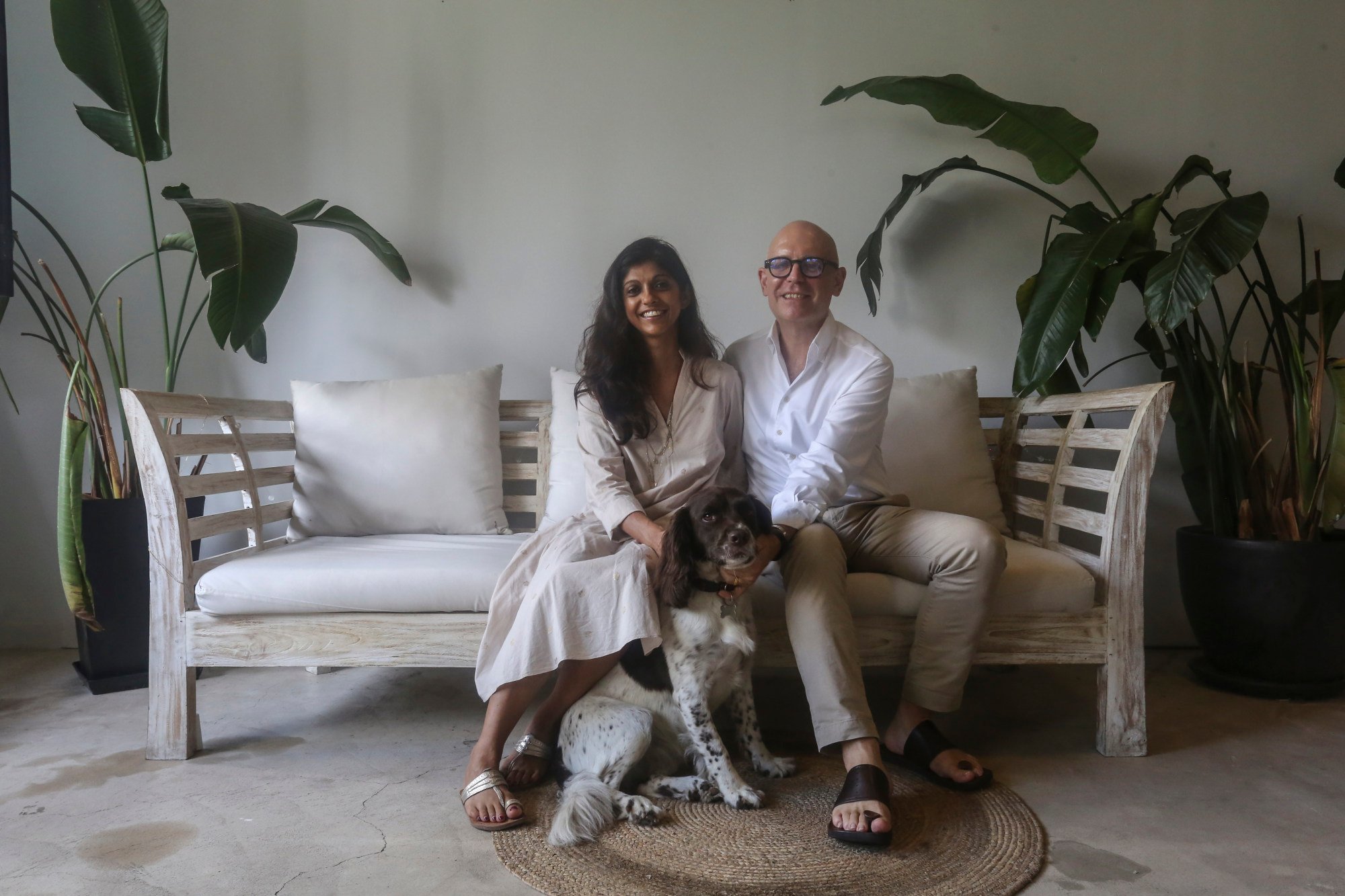 Tree change
In 2017, my best friend, Becky, died. Then my father got sick and died the year after. And my mother just unravelled. She became psychotically depressed and had a rapid decline. And there was this point when I thought, "I've been on my own journey, I've had huge benefit from therapy and I want to spend the latter part of my working career solving different problems."
I've co-founded Maple Tree Counselling with my partner, Anjali (Nihalchand). The maple tree relates to a dream, that's all I'll say. That was maybe a year ago. It has absolutely been my Covid project. There are four of us, a very diverse group, and we did the Monash (University) counselling course together.
We don't have 30 years' clinical experience behind us, and we're happy to refer people on to experts for clinical diagnoses. But for the great majority of things that the great majority of people are experiencing – depression, anxiety, stress, certain compulsions, certain addictions – life experience does count for something and we are constantly learning.
You see the world differently through your clients' eyes. Many times over the course of my life I've thought about adoption and the idea that we aren't fixed, that we can be shaped by different experiences. I have more than one country – I adopted Australia, then I added Hong Kong. I've had one career and now I'm going to have another. It's a fundamental shift for me and it's incredibly stimulating.