Profile
Get more with myNEWS
A personalised news feed of stories that matter to you
Learn more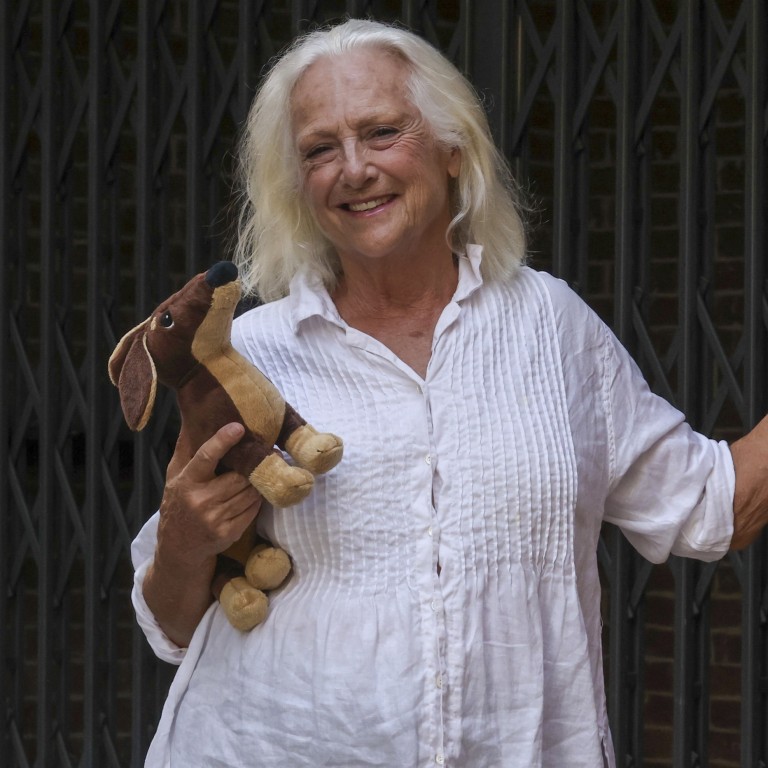 Profile

|
Hong Kong Dog Rescue founder on her father the spy, serving Mick Jagger, her New Age Shop and setting up her charity
Sally Andersen, the founder of Hong Kong Dog Rescue, lived in Germany while her father set up the German equivalent of MI5 to catch Nazis
She tells Kate Whitehead about working as a nanny in Ghana, dropping cars off for Mick Jagger, sailing to Hong Kong and her passion for rescuing dogs
My father was a spy. After the war, he went to Germany to set up the equivalent of MI5 to catch Nazis. He went with my mother and my eldest sister.
I was born in Cologne in 1951 and also have an older brother and a younger one. We lived on British bases and moved around a lot, from Cologne to Berlin to the UK and back to Berlin, then Munster and Paderborn.
I started horse riding in Berlin when I was about seven years old and was obsessed with horses. My father worked with a lot of Germans, so we had a lot of German family friends. It was a time when the
Berlin Wall
went up and he used to debrief the refugees and escapees.
As children, we knew he was in intelligence. If anyone asked what dad did, we were told to say that he was a civil servant. We still don't know a lot of what he did because it's classified.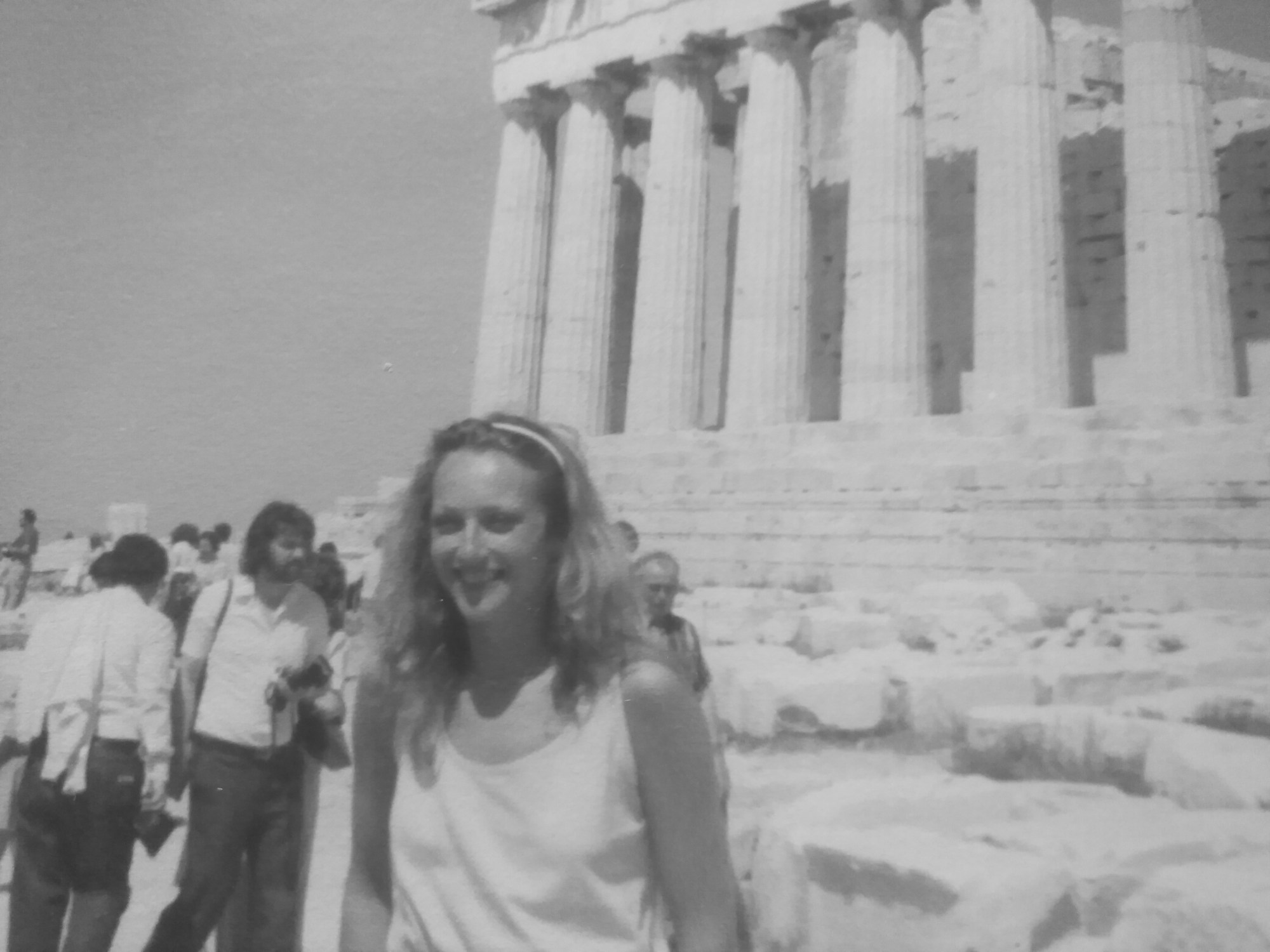 Delivery for Mick Jagger
When I was 17, I went to Ghana, [West Africa], to work as a nanny for a little over a year. When I returned to Germany, I met Mike Simpson, who was a captain in the army. He'd just resigned and was waiting to leave the army. He went to London to get together money to travel around the world and suggested I come to London and get myself set up.
I moved to London when I was 20 and lived in a flat share with three other girls. I never wanted to have a career because I thought it was a waste of life to dedicate yourself to work and not enjoy life until you were older. I decided to do it the other way around. My focus was on enjoying myself and my jobs were varied.
My first job in London was with Avis Rent A Car, in its newly set up luxury car division. We had many famous clients, a regular being
Mick Jagger
– I delivered cars to his home in Cheyne Walk, Chelsea, and drove the cars all over the UK.
With my then boyfriend, I had two horses, which we kept in Wimbledon, and I was a big polo fan and a very amateur player. I had a stint as a tourist rep in Greece, as an assistant manager in a restaurant in Chelsea, and as the English-German translator for a company selling high-end kitchens and my last job in London was as a roulette croupier in a swanky Mayfair club.
Finding Lamma
I kept in touch with Mike as friends and, after his world travels, he moved to Taiwan to build yachts. He came back to London and was talking about sailing. I'd been in London 13 years and was ready for change.
My bank manager advised me against selling my house in Southfields, near Wimbledon, but I went ahead. In 1983, I moved to Taiwan and after three months, Mike and I sailed to Hong Kong. It was my first time in Asia, my first time ocean sailing.
When we reached Hong Kong, we continued living on the yacht for a couple of years and then we moved to Lamma [Island] in 1986. Mike and I aren't together any more, but I'm still on Lamma, living in a remote village called Luk Chau Wan, which you can only reach by sampan from Aberdeen.
I love where I live, the house is right on the beach, although it's getting more difficult to reach as the sampan drivers are literally dying off.
Canine lives
Some friends asked me to look after a stray dog from Luk Chau until they found it a home. I looked after another stray and started feeding the dogs on the island.
Hong Kong was a great place to travel from and I went all around Asia and to Australia. I spent a lot of time travelling until I turned 40 and decided it was time I grew up.
I saw an advert for a free seminar for the Silva Mind Control course and was totally hooked. The course really did change my life. It was a light, creative meditation, not unlike the state sportspeople go into when they talk about being in the zone.
Because I wasn't working, I practised and practised. Part of it was dreamwork and manifesting what you want, and it really was quite powerful.
A new age
I began meeting once a week with a group of women to explore meditation and through them I learned
tarot
. There were no bookshops selling books about more alternative things in those days and we'd pass a book around until it was in tatters.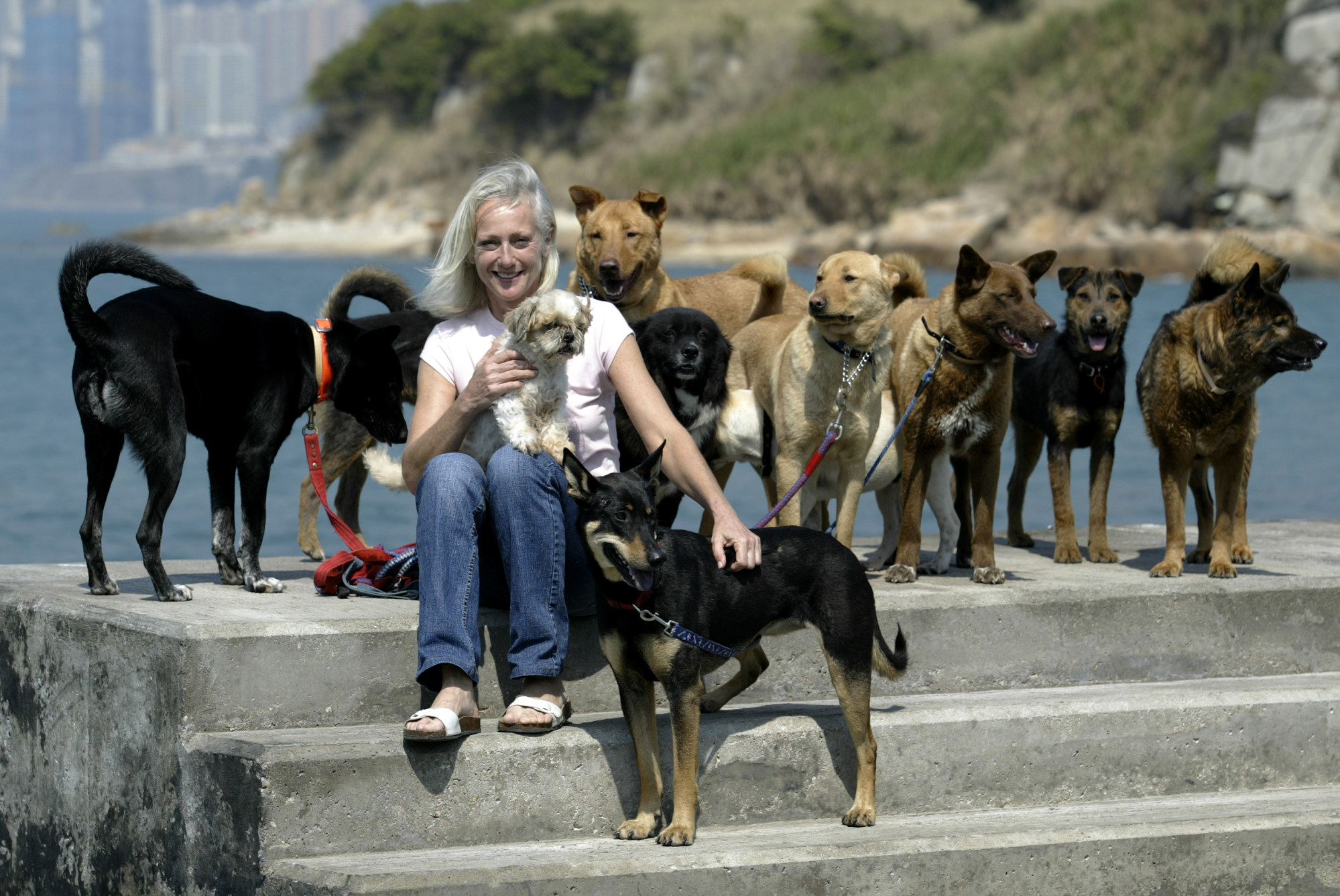 I decided to open a shop and spotted an ad for a property on Old Bailey Street [in Central]. It was the perfect space and the rent was low and, in 1992, I opened the New Age Shop.
There were books galore, we had all sorts of psychics and healers coming through and ran classes and workshops. It was a fun time, I went on buying trips to the Mind Body Spirit festivals in Australia, the United States and London.
I grew and learned a lot during that time and made very good friends with whom I'm still in touch.
To the rescue
After nine years, books and CDs started to be sold online, so it seemed a good time to sell the New Age Shop. I met someone and moved to London to be with him, but it didn't work out and I moved back to Hong Kong within a year, to the same village, but a different house.
I set up Hong Kong Dog Rescue in 2003 and it became a registered charity in 2006, but I'd been
rescuing and rehoming dogs
for years before that. I was advised that as individuals weren't allowed to take dogs from the AFCD (Agriculture, Fisheries and Conservation Department), I needed to create an organisation, which is why HKDR came about.
In those days, all the dogs that went to the AFCD were put down, so I spent a lot of time at AFCD in Pok Fu Lam rescuing them.
There was a quarantine kennel next door. In 2006, the owner's dog got lost and we managed to find it. He was so grateful that he let us use part of the kennels that they weren't using. It meant we had a proper kennel in Pok Fu Lam right next to the AFCD. Then we started getting volunteers and the whole thing grew from there.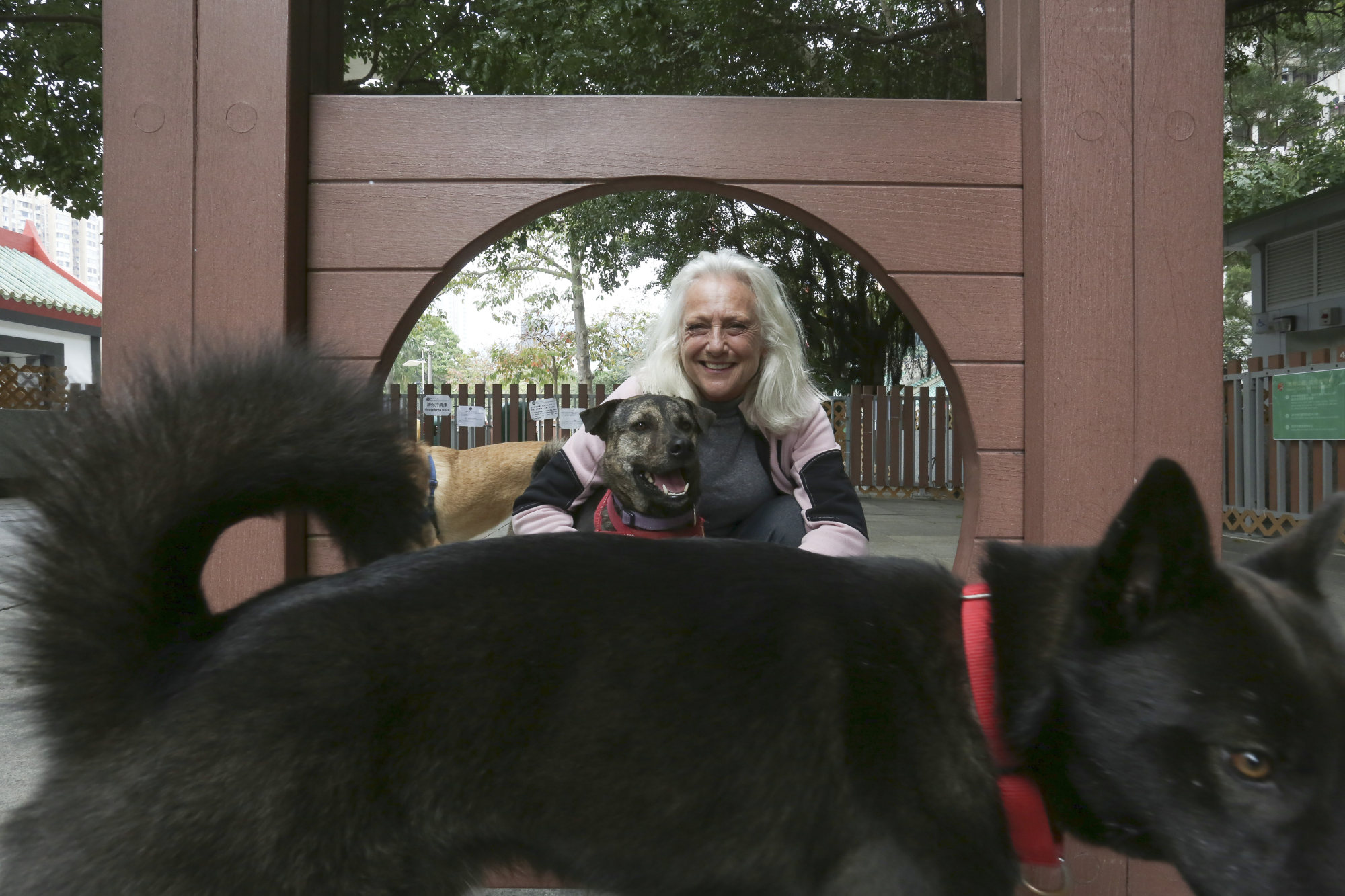 Crash and burn
I was investing a lot in property, using the money I'd got from selling the New Age Shop, and got more involved with the dogs. I kind of knew there was something going on in terms of financial instability, but I wasn't keeping my eye on the ball and when the crash came in 2008, I lost everything.
So, I thought, "It's the dogs then," and that's where I am now. In 2010,
Swire
, which owned the kennels, told us to leave because it wanted to develop the site. Someone said he had a space in the New Territories and offered to let us use it.
It was a huge place in Tai Po with a huge house, massive land. All the volunteers and supporters filled their cars with dogs and furniture, and we had a big convoy to Tai Po – and that's where we are now. Subsequently, we got a small place in Ap Lei Chau.
Fur babies
Before we had anywhere to put the puppies, I'd bring them home, and the ones that didn't get adopted I kept, which is how I've ended up with about 100 dogs at home. Most of them are about 14 or 15 years old now and they are starting to die off, so it's a difficult time, I'm losing about one a week.
Since 2018, I've not taken in any more dogs. Within five years, I will have very few dogs and then I will decide what to do in terms of my future. So many of my friends and volunteers have left Hong Kong.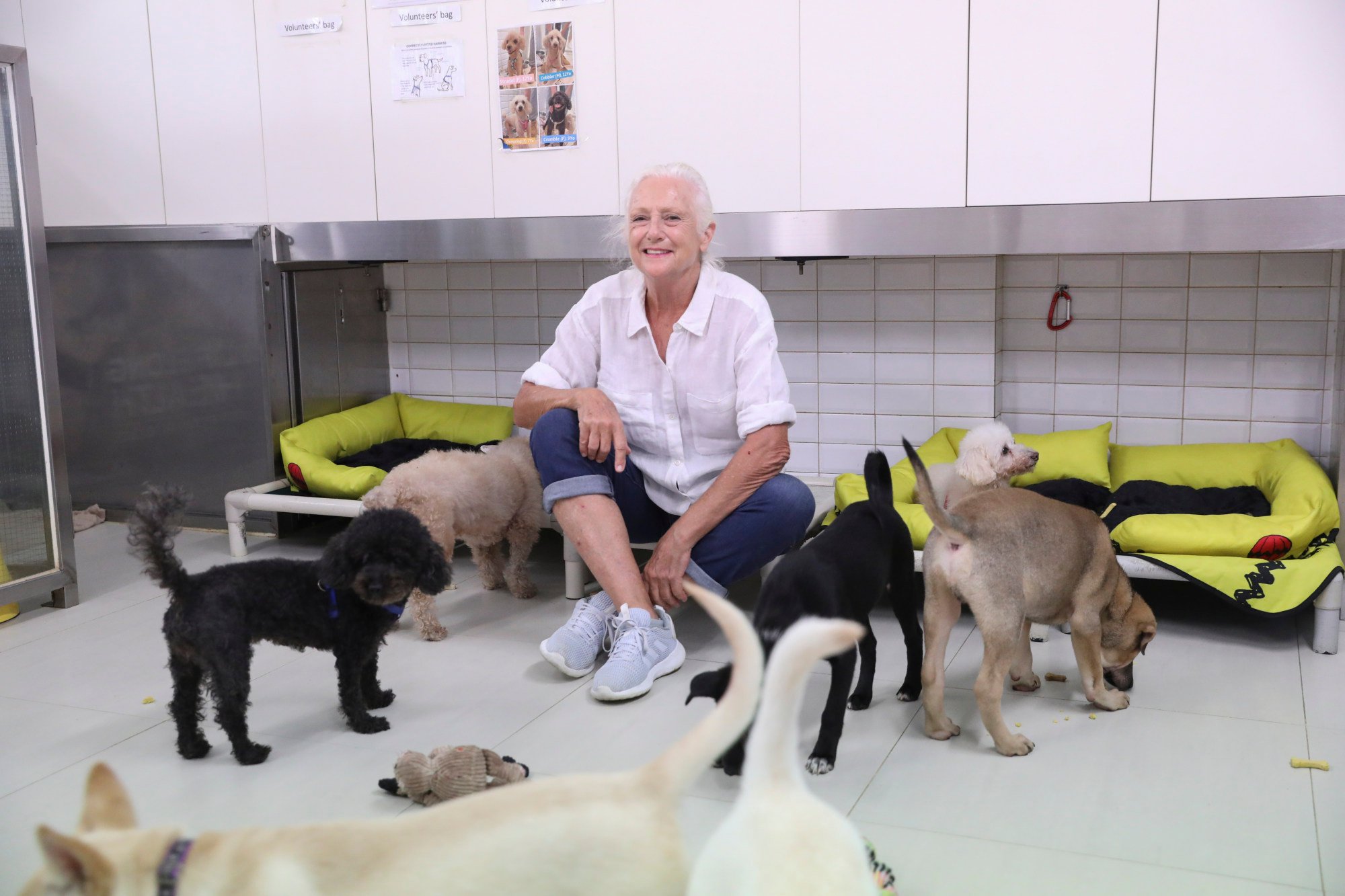 I feel happy that I had the New Age Shop – it was important in terms of my own development and also served a purpose for many others – and also that I set up HKDR. I feel I've done my work and if I popped my clogs tomorrow, I won't feel my life was wasted.
Silva Mind Control allowed me to do it, I could visualise and manifest and create what I wanted, it really worked. You have to believe, you have to know that something is going to come up if you are on the right path and doing the right thing.