Profile
Get more with myNEWS
A personalised news feed of stories that matter to you
Learn more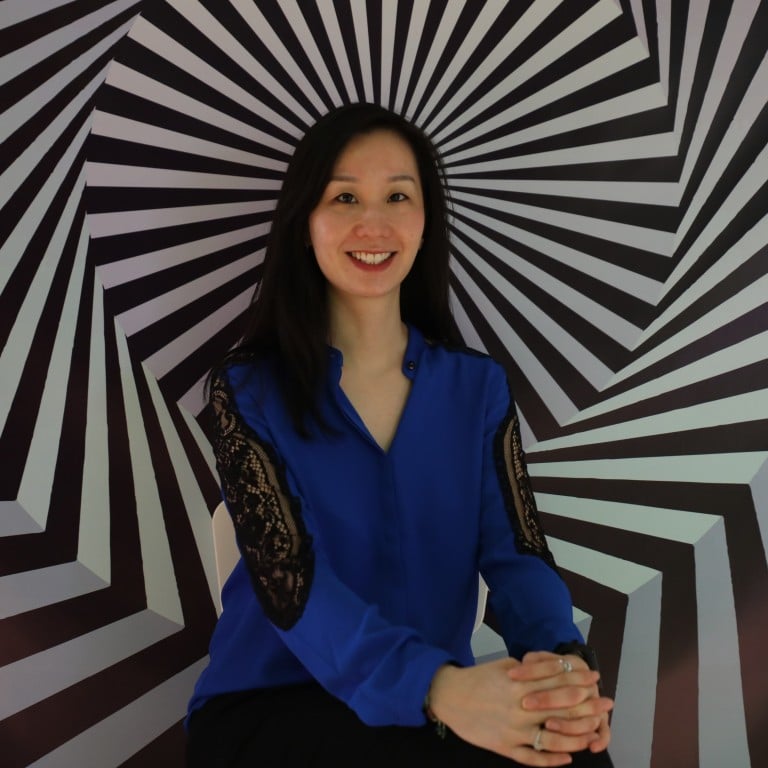 Profile
'I wanted to do something for the children of Hong Kong': Serena Fan, founder of Hong Kong's first children's museum
Serena Fan opened the Hong Kong Children's Discovery Museum in 2018 after realising the city had none of these types of interactive, hands-on play spaces
She talks about her road to setting it up, the benefits of child's play and the problem with Hong Kong parents' obsession with the awarding of certificates
There was a lot of trepidation in the years leading up to the Hong Kong handover, so when my mum was pregnant with me, she flew to Vancouver, Canada, to give birth.
She stayed with her brother, whose wife was also pregnant, so it was a happy time – two babies in the family. I was a few months old when my mum returned to Hong Kong with me.
I have an older sister and a brother who is a year younger. I went to kindergarten in Hong Kong and, when I was six, the whole family moved to Vancouver.
By then it was much closer to the handover and people were freaking out, there was the sense that if you had a visa you should use it. My mum worked in marketing, but she had studied early childhood education and understood the importance of play, so I really had a great childhood.
Child's play
We came back to Hong Kong just before the handover, when I was 10. My dad felt there was nothing to be afraid of and I think there were more opportunities workwise for him here.
I'm glad that we came back because had I stayed (in Canada), I wouldn't be able to speak Chinese. I went to Hong Kong International School (HKIS), picked up my Cantonese, learned Mandarin and had a great high school experience.
I was fortunate to have spent part of my childhood in Canada, where I was encouraged to play a lot, and then come back to Hong Kong at an age when academic study becomes more serious, it was the perfect mix – I got to play as a young child and then focus on my studies.
I was a lost teenager, but I wasn't the rebellious type. I knew I had to do well academically, but I didn't know what I wanted to do, I just knew I didn't want to be a doctor, accountant or lawyer – the three things you're supposed to do in Hong Kong.
A lot of HKIS students went to Tufts University, in Massachusetts, in the United States, and I followed my peers. It's a liberal arts college and I got to pick classes and graduated with a degree in child development and international relations and also got a teaching qualification within that.
Opportunity knocks
I taught at an early childhood centre in Cambridge in the US for a year and enjoyed putting into practice what I'd learned – it was a great experience.
It would have been a costly and lengthy process to apply to stay in the US, so I decided to come back to Hong Kong in 2008, and taught at an international school. After a couple of years, I felt there was more I could be doing but I didn't know what.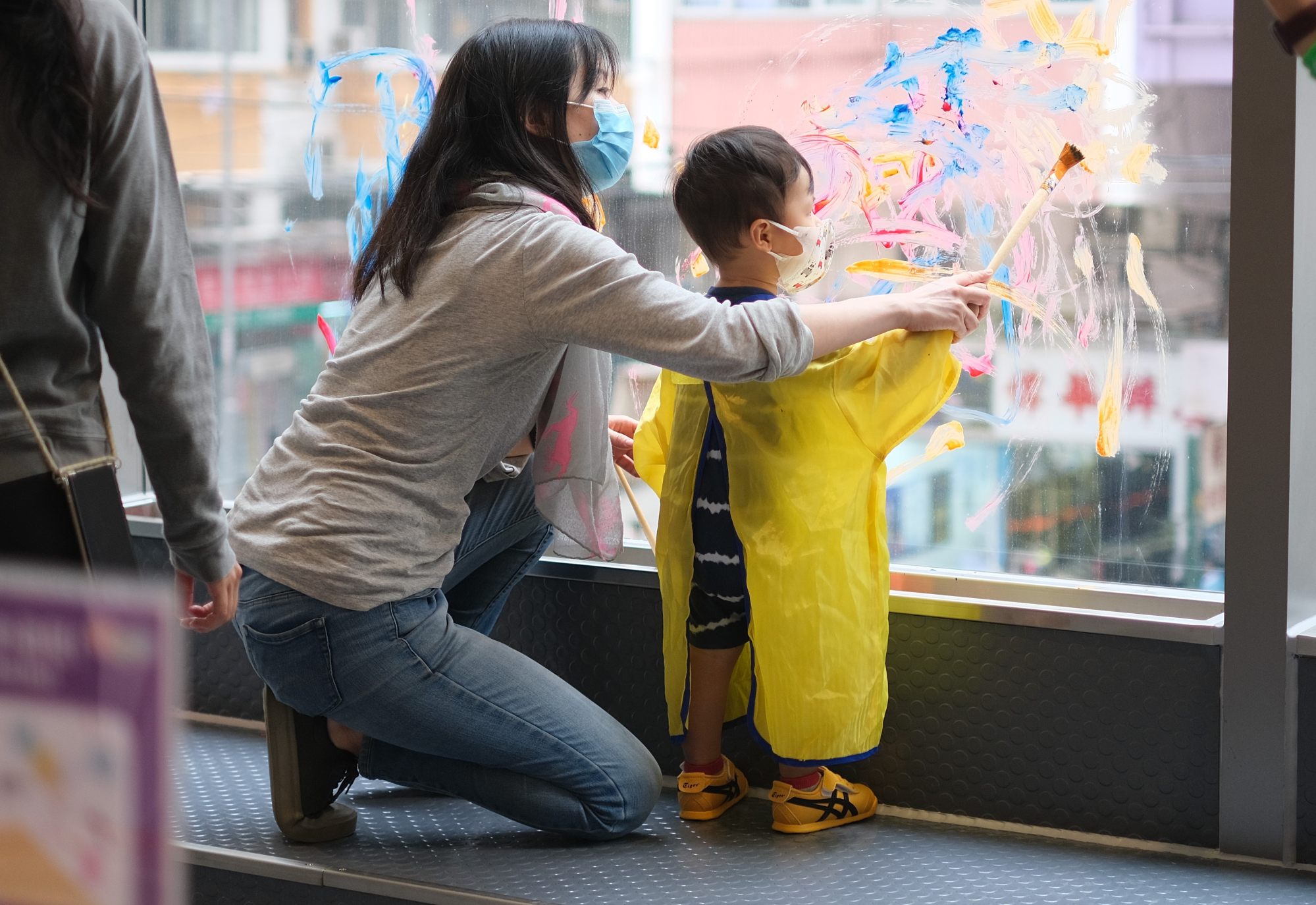 I was introduced to someone who was opening kindergartens in mainland China. The chief operating officer of The Ivy Group said they needed someone who could speak English and Mandarin and encouraged me to go to Beijing and see the set-up. I surprised everyone by deciding pretty quickly to move to Beijing.
At the time, kindergartens were a brand new concept on the mainland. Mandatory schooling started in grade one and the kids did nothing before, so there was a pocket of opportunity.
Personal capital
I went to Beijing to write a curriculum, but my role morphed into training the campus directors and the teachers. Because they were opening so quickly there was no standardisation. It ended up being myself and a colleague leading the education team.
Beijing was my base and I'd fly to a second-tier city, help set up the kindergarten and train the campus directors. I did all the training in Mandarin. It was a big role for someone in her mid- to late-20s, but people say that if you have English and Mandarin and go to live in Beijing you can really leap forward and demonstrate your skills.
In Beijing at the time there were a lot of new things happening and an incredible diversity of people. I met journalists, diplomats, people doing start-ups – it was a great time. I was always reading English articles and research about best practice and sharing it with others.
Then I felt instead of being the one feeding people, I wanted to be fed, so after three years in Beijing I went to grad school.
Testing babies
I went to the Harvard Graduate School of Education, in the US – I enjoy learning new things and interacting with new things and it was like being in a candy store.
I started running again, which was something I hadn't done in Beijing because of the pollution. I graduated in 2014 and returned to Hong Kong to see what opportunities there were.
I was toying with the idea of running my own programme based on technology and early education; at the time there was a huge debate about whether young children should be playing with iPads.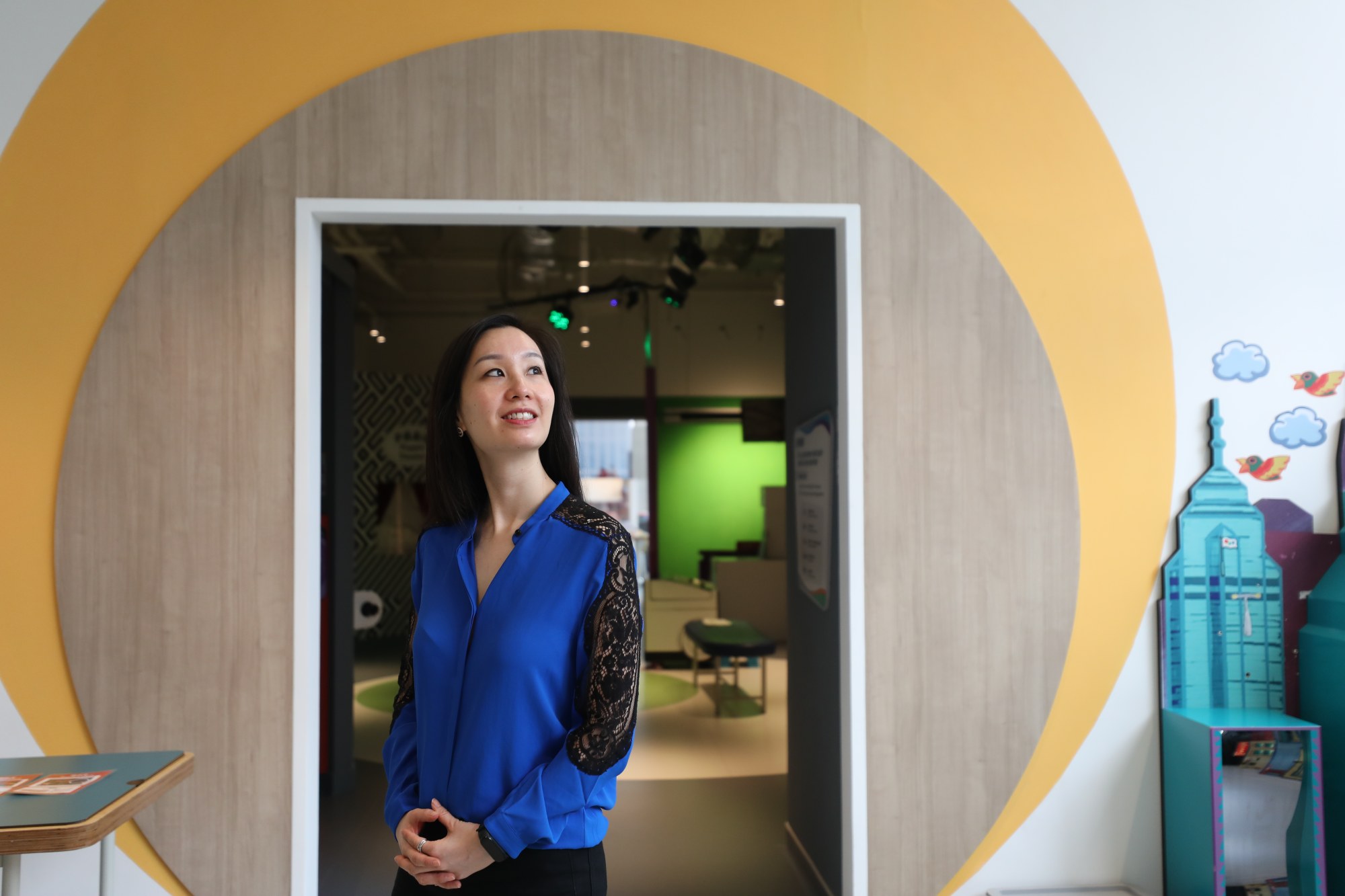 Someone suggested I do a pilot at their school in Shenzhen. It went OK, but I wasn't convinced it was what I wanted to do. Some contacts suggested I start a kindergarten.
I was reluctant, not just because Hong Kong already has a lot of kindergartens but because I know parents will say that their kids can play, but at the end of the year they will expect them to have certificates. I don't like the concept of certificates. They hand out certificates for children aged two, and even six months old – they need them to apply to a kindergarten. That didn't fit with my approach.
Friends in high places
There was a group of friends and friends of friends, all businesspeople, who wanted to invest in something that I set up – I just didn't know what yet.
I had lunch with an acquaintance, a mother of three, who talked about taking her kids to children's museums in the US. When I was in the States, I'd done a lot of volunteer work with children and taken them to children's museums, so I knew what these interactive, hands-on play spaces were like.
It sounded like the kind of place I'd like to work and I googled "children's museums" in Hong Kong and realised there were none, but they had them in Beijing, Taiwan, Bangkok, Seoul and Osaka, and Inner Mongolia was building one.
I floated the idea of starting a children's museum to the group of potential investors and they asked to know more. I contacted an HKIS classmate who was living in the States and, as it turned out, was designing children's museums.
We agreed that if I could get the funding and she could persuade her American husband to come to Hong Kong we'd make it happen.
Beyond Instagram
I did the sums and realised we'd need a large amount of capital upfront, which meant charging high prices to break even, but I wanted to do something for the children of Hong Kong, so they could come and play and also learn.
One of the investors suggested I set up a charity, which would mean I could accept donations and grants – which is what we did. The company was formalised in 2016 and it took two years to design and prepare the exhibits, branding and themes.
There is an educational purpose behind every exhibit, it's not there because it's cute or Instagrammable. We opened in a 6,600 sq ft (613-square-metre) space in North Point in 2018. But we were informed at the end of 2020 that we had to vacate it.
In 2021, we were nomadic and we did a pop-up in Tsuen Wan and Sai Wan Ho. At the moment, we are in a soft-opening stage, which means we can't publicly sell tickets; you have to be invited.
We hope by November we can open, and people can buy tickets.
The wonder of discovery
I really want adults to play with their child and not be always on their phone. I understand parenting is tiring and everyone needs a break, but there is something so important about the parent and child experiencing something fun together and not just doing homework and asking about grades.
When parents come with the mindset of "I'm going to learn something, too" and they get curious, that dynamic changes.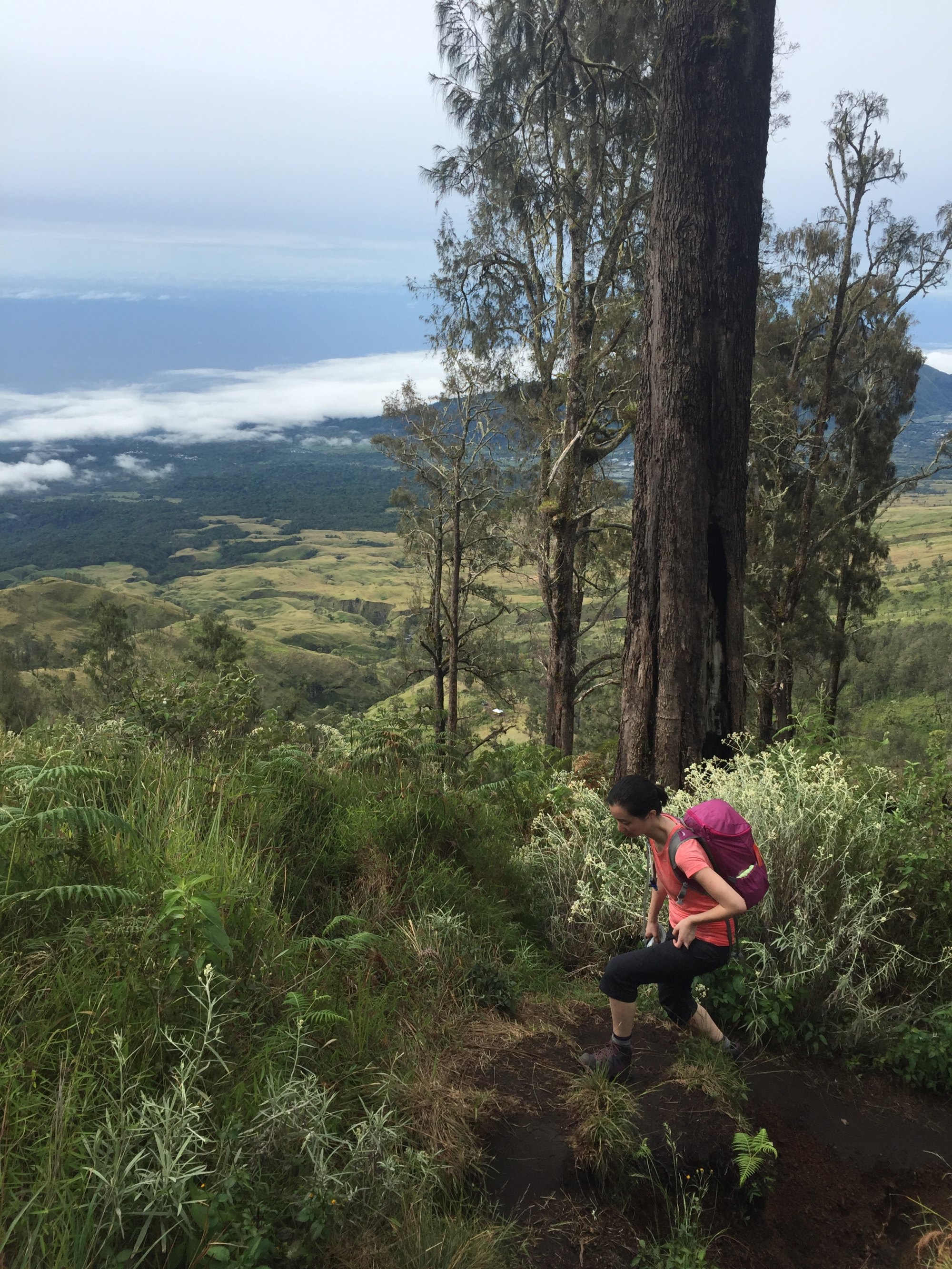 I'm not a parent yet, but hopefully it's in the future for me. I love young children and find it super fascinating to see when a young child figures something out. And I find observing adult-child relationships equally interesting.
The past few years has been tough for kids; a lot of them don't have social skills, they don't know how to read facial expressions. When we first opened after social restrictions eased, children were petrified to step into our museum because they had been indoors in their own space for so long.
I hope all Hong Kong children will have the chance to come to the Hong Kong Children's Discovery Museum.