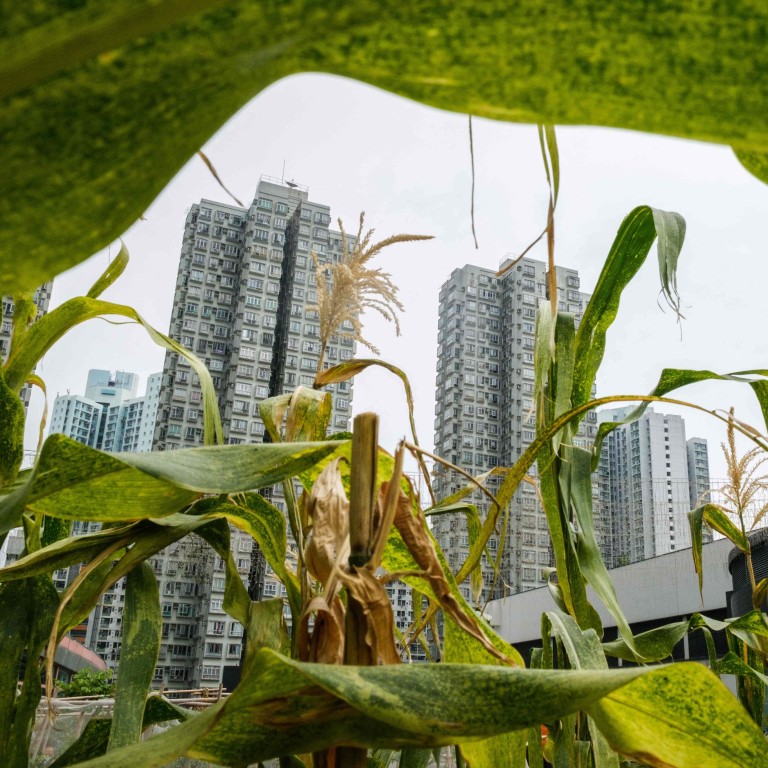 Opinion
Then & Now
by Jason Wordie
Then & Now
by Jason Wordie
Hong Kong gardening manuals are time capsules that chart the city's changes through the decades
Early gardening books distilled horticultural expertise to reveal the city's peculiarities, such as how Kowloon was better for growing than Hong Kong Island
Today they serve as history books, with their lists of obsolete fertilisers and advice for post-war urban gardeners as Hong Kong's population grew
From its mid-19th century urban beginnings, Hong Kong – regarded by most modern-day residents as a concrete jungle – has been home to generations of enthusiastic gardeners.
These individuals ranged from armchair horticulturalists who derived enjoyment from the efforts of others, to serious hands-on gardeners who were happiest when up to their elbows in soil and compost, staking up stray plants or roaming about with a watering can, secateurs at the ready.
In time, some gardeners became expert amateur botanists, with professional levels of specialist knowledge.
For newcomers to particular countries or climates, or recent gardening enthusiasts who want to experiment, local guidebooks are essential.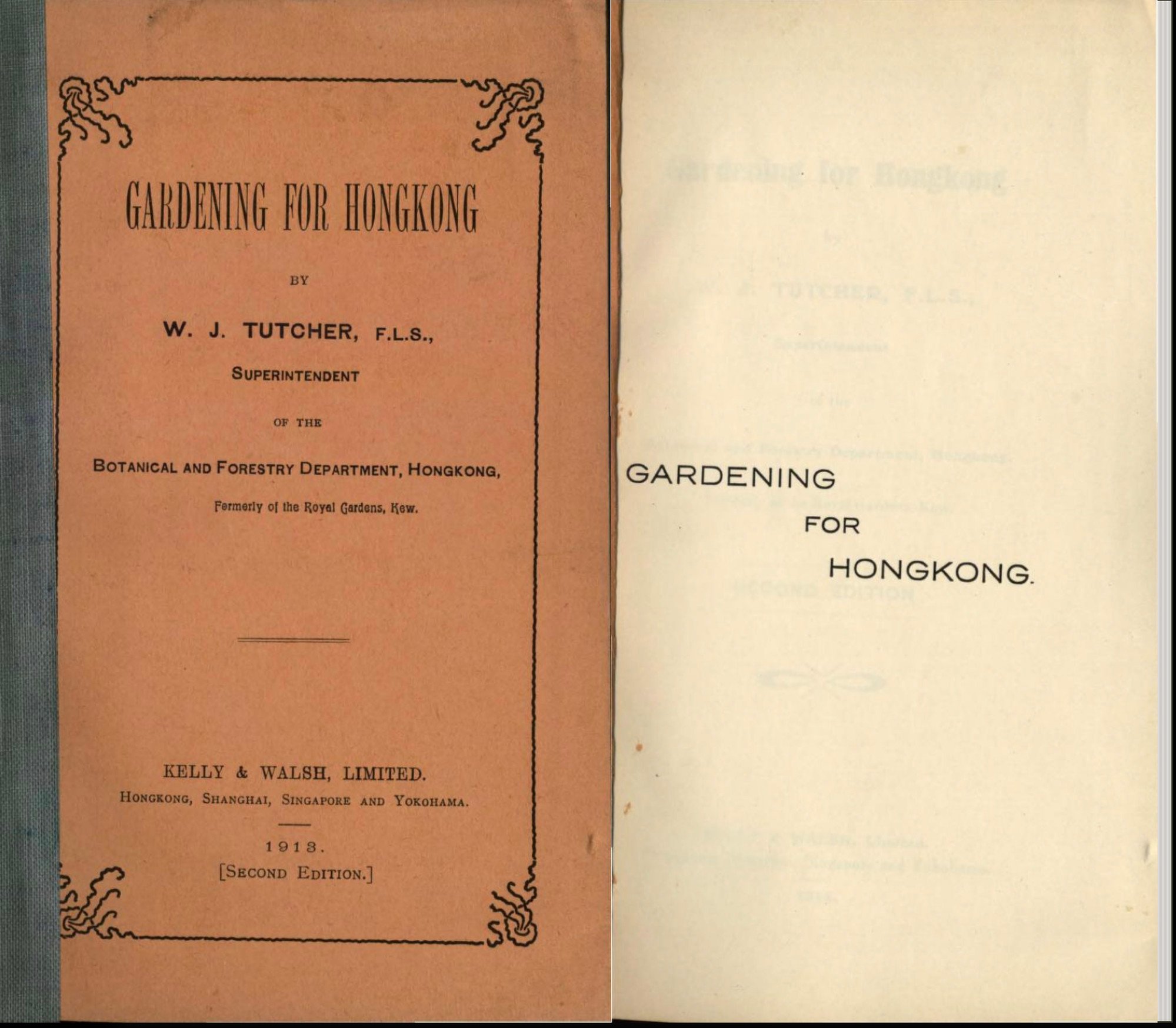 Lengthy distillation of personal, practical experience, combined with more specific information gleaned over time, either from friends or professional contacts such as nurseries and farmers, informs the best of these works.
Gardening for Hongkong, by W.J. Tutcher (first published in 1906, updated in 1913, then reissued in a third edition in 1924), is an early example of a practical guide to Hong Kong conditions. Bristol-born William James Tutcher was a professional botanist who had worked at the Royal Botanic Gardens, in Kew, London, before coming to Hong Kong.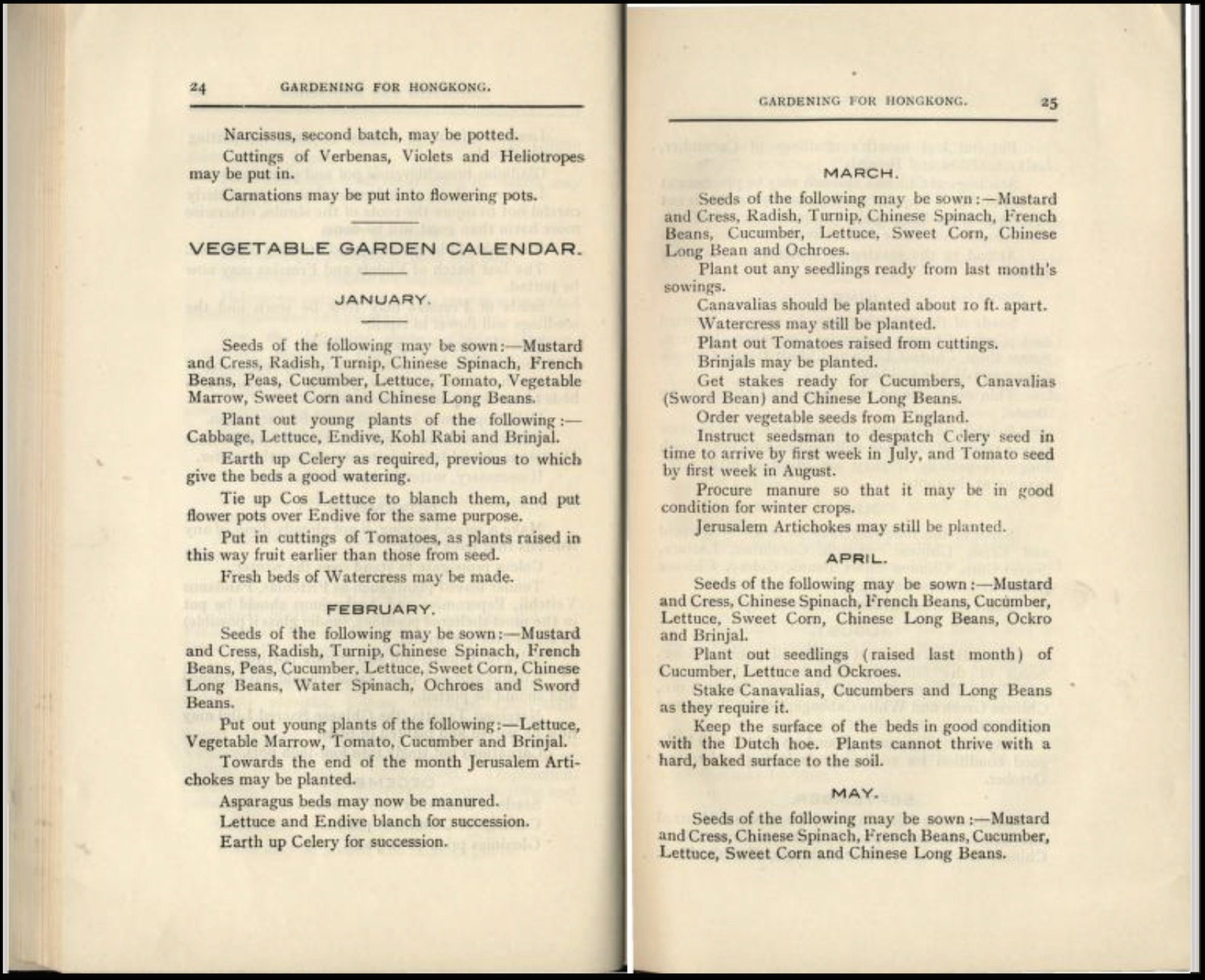 Appointed Superintendent of Hong Kong's Botanical and Forestry Department in 1910, he co-authored with S.T. Dunn The Flora of Kwangtung and Hongkong (1912), the first extensive botanical survey of the New Territories. Tutcher died in Hong Kong in 1920, and is buried at Happy Valley.
Tutcher drily noted – as have many other Hong Kong gardeners, before and since – that "many plants that one would think ought to grow here, refuse to do so".
Trial and error became inevitable, as "it can only be ascertained by actual experiment what plants are suitable for the climate, and in this direction, there is still a large field open.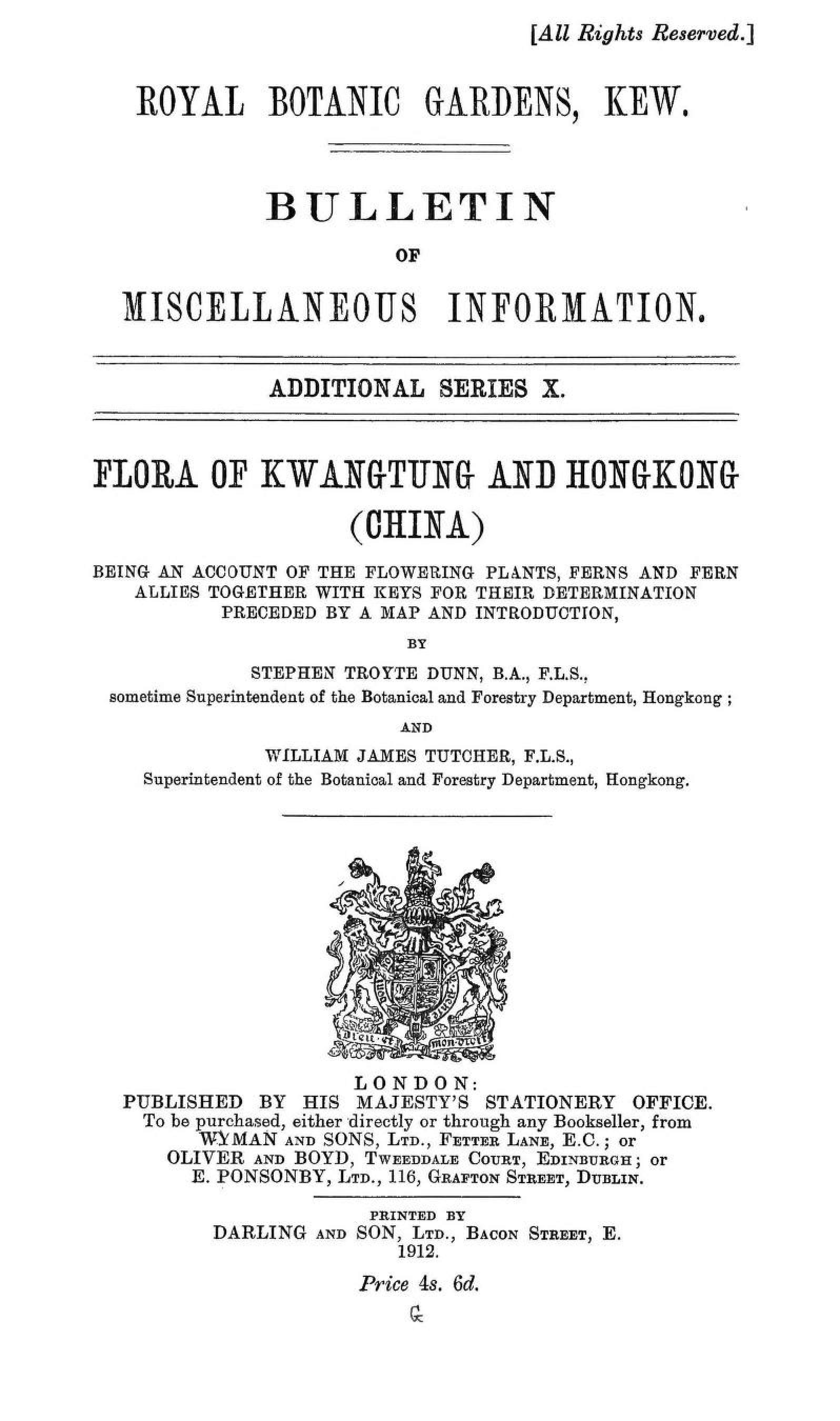 "For instance, at Kowloon with a southerly aspect, there is much more sunshine than there is in Hongkong on the north side of the Peak. Many gardens are sheltered from the north winds, while others are not.
"The gardens at the Peak are often enveloped in fog which is very detrimental to the growth of winter and spring flowering annuals, as they love sunshine."
Every locality has its own peculiarities; Hong Kong is no exception. "In Kowloon where the soil is generally lighter than it is in Hongkong," Tutcher noted, "many things can be grown all the year round, or for longer periods than similar plants can be grown in Hongkong."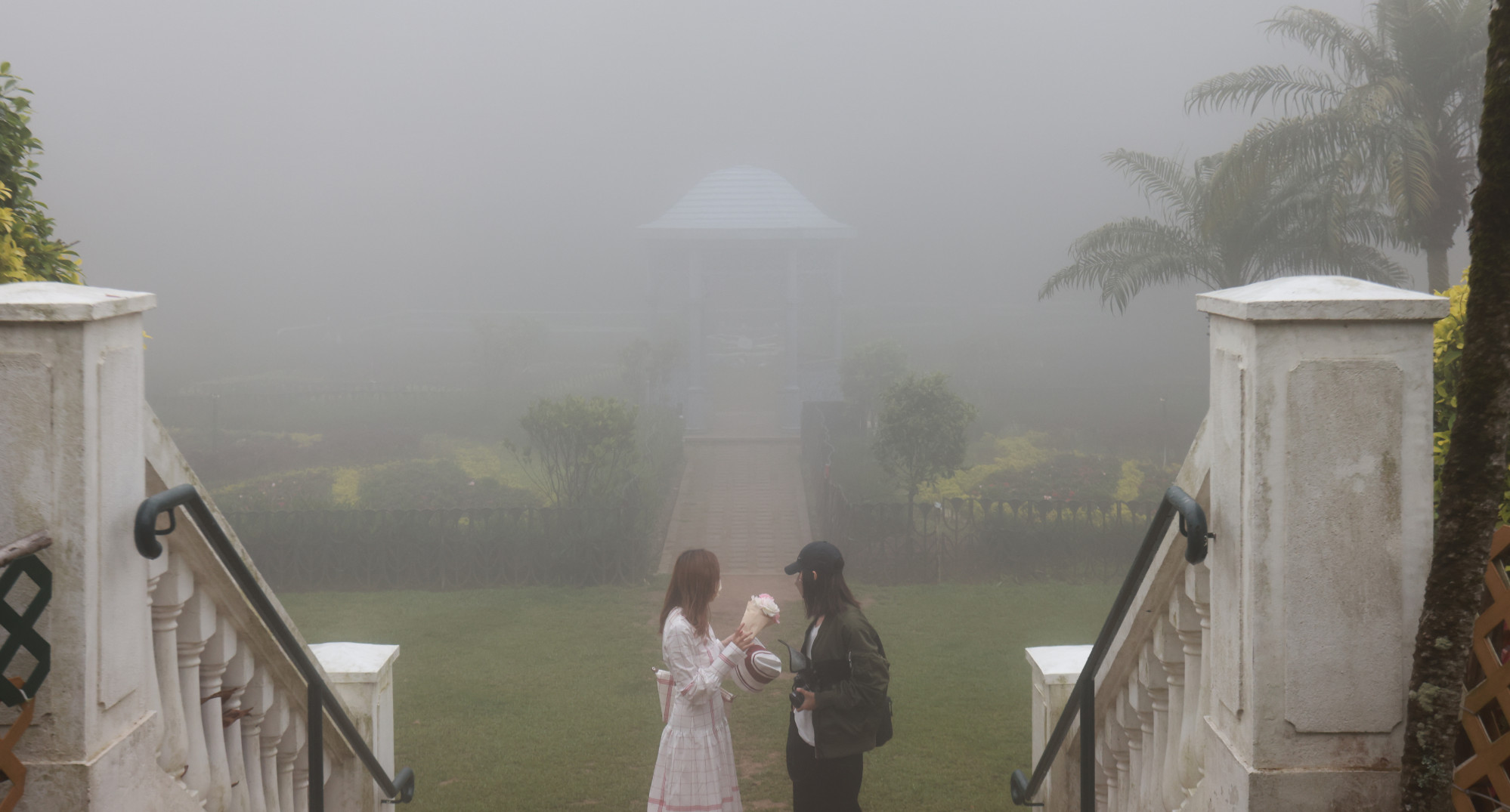 Older local gardening manuals such as this are historical documents in their own right. Certain once-commonplace fertilisers are now unobtainable, in particular animal- manure-based varieties made from chicken, pigeon, pig, cow or horse excrement, each best suited to specific growing purposes or plant species.
Other old-fashioned fertiliser varieties can still be found, if one knows where to look. Liquid fish-based emulsions are still widely available, but
Canton mud
– soil dug from the bottom of fish ponds – must be carefully sourced.
Peanut-based fertilisers, composed of ground shell husks and broken seeds, are a Chinese perennial, and can be bought loose in any quantity. Combined with bone meal, these encourage fruit and flower growth.
As with any such substance, a distinctly "agricultural" smell permeates any areas where they are used, which may not be met with approval by those unfamiliar with such materials.
As
gardens in Hong Kong shrank
during the post-war era – and for many residents, disappeared entirely – manuals for balcony,
rooftop
or window-ledge gardens were compiled.
All these works ultimately result from years of friendly "over the back fence" exchanges of cuttings, seeds and practical information among like-minded enthusiasts.