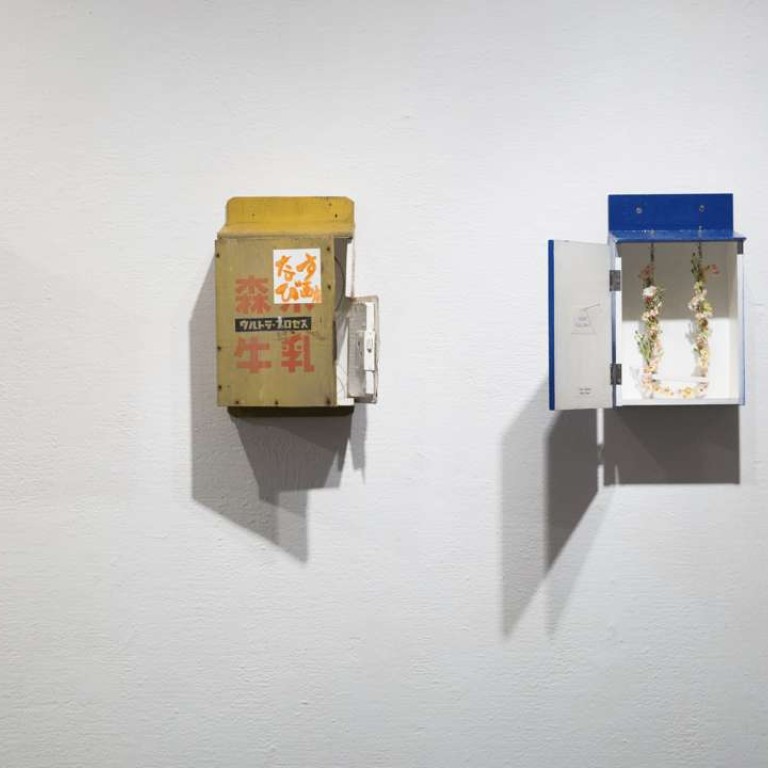 Opinion
The Collector
by Enid Tsui
The Collector
by Enid Tsui
How revenge was spark for one of Japan's greatest private art collections
Psychiatrist Ryutaro Takahashi amassed one of his country's largest troves of art to avenge his failure as an avant-garde filmmaker. I realise my lost dream by living through artists, he says
Ryutaro Takahashi is a successful Tokyo psychiatrist – founder and chief executive officer of the Kokoronokai Group of psychiatric clinics. But there is a chip on his shoulder when it comes to art. In his youth, he failed as an avant-garde filmmaker and that spurred him to amass one of Japan's largest private art collections.
Since the 1990s, Takahashi has been earning enough to buy art and he has done so obsessively, using practically all his clinics' income. He now owns more than 2,500 pieces by more than 70 artists.
"Buying artwork is like revenge for me," he says. "I'm not like those rich people who buy art in order to contribute to society, to establish social status. For me, it's an exchange. I give artists everything I own and in return, I realise my lost dream by living through them."
That's not to say Takahashi hasn't made money from it. Visitors to the recent Japanese collectors' exhibition at the Hong Kong Arts Centre would have seen two massive sculptures of a dog and a girl by Yayoi Kusama at the entrance of Pao galleries. These were loaned by Takahashi.
"I was already buying Kusama's works in the 1990s, as well as artists such as Makoto Aida and Akira Yamaguchi. Those two were not very big names then so I used to go to their solo exhibitions and ask the galleries to sell me two-thirds of what they had. Today, an Aida would be worth around 50 times more than what I paid," he says.
Last year, he came under some financial pressure and sold a Yoshitoto Nara that he bought 19 years ago – for 300 times the amount he paid for it.
Not all the artists who Takahashi picks become household names. Among the works he brought to Hong Kong is Pansies, Mika Kato's portrait of a young girl resting her head on an animal skull. The contrast between fragile beauty and the memento mori bewitched Takahashi, but he was disappointed to discover that Kato, who was in her early twenties when she made that work in 2001, has ceased to paint.
As a collector, fate dictates what you buy sometimes, he says. In 2002, he wanted to buy a large work by Takashi Murakami, but a British collector beat him to it.
"I missed good chances to buy Murakami's work many times. For some artists, it is destiny that their work comes to me. Others don't come to me. Murakami, who I really like, is one of them," he says.
Takahashi continues to buy about 10 artworks a month and is also buying works by international artists. "When I started collecting, you simply wouldn't come across high-quality works by foreign artists in Japan. Now, things are different with international galleries and art fairs, so I have bought works by Korean artists and Taiwanese artists, including Tsai Char-wei," he says.
Having a large collection means spending a hefty amount on storage. But help is at hand. A publishing company in Japan, whose name he would not reveal, is setting up a new cultural complex with a library and an art museum, which will devote half its space to his collection.
Takahashi urges young Asian collectors to trust their own instincts and not be blinded by standards set by Western art history. "China and Japan, have longer histories than western Europe but people there think about art in the Western context. Focus on Asian or African artists. In those places new artist styles can exist. Please establish original art collections and not follow Western eyes and context," he says.