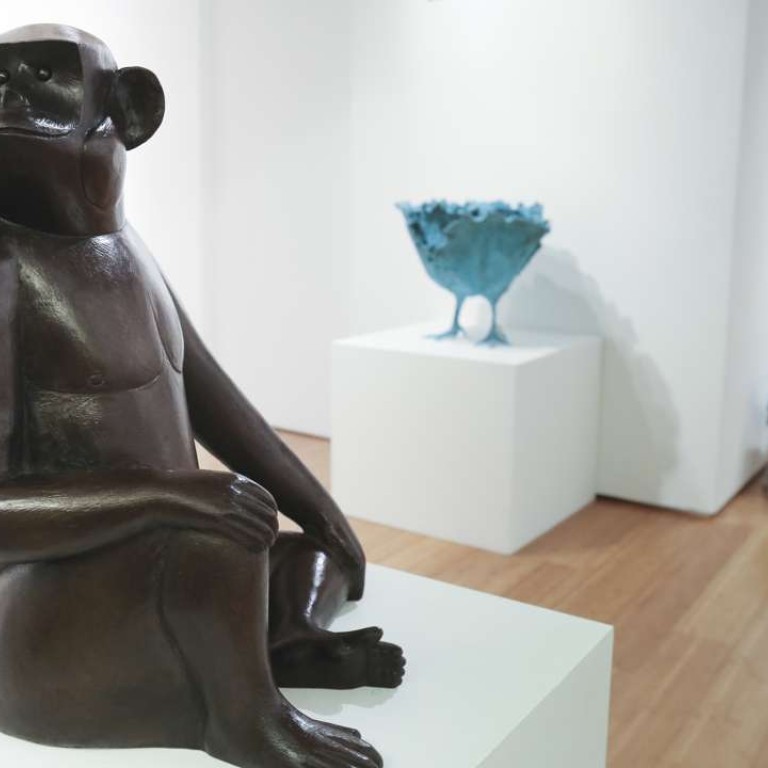 Single Avise (moyen) (2005) by François-Xavier Lalanne, at Ben Brown Fine Arts, in Central. Picture: May Tse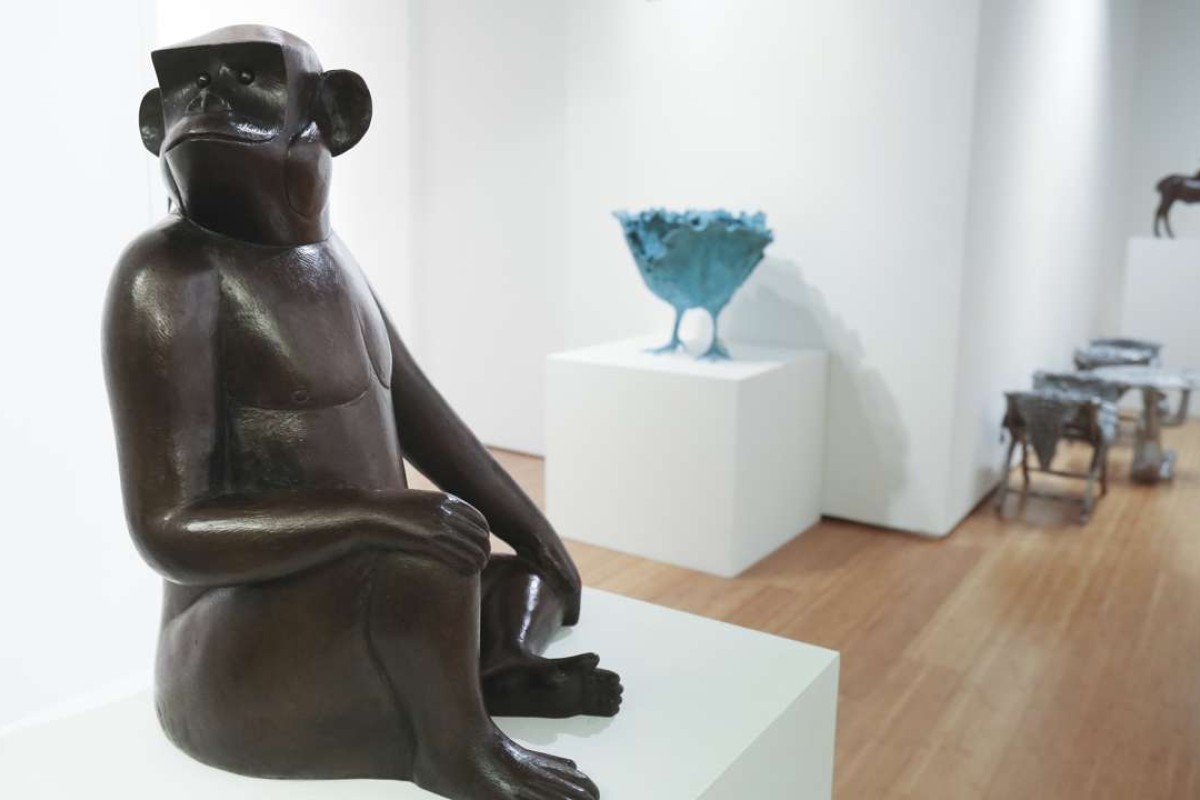 Single Avise (moyen) (2005) by François-Xavier Lalanne, at Ben Brown Fine Arts, in Central. Picture: May Tse
The Hong Kong art world is a perplexing place. Auction houses sell more here than anywhere else in Asia. Top international dealers are moving in and more are expected with the 2017
But outside the commercial sector there simply isn't much art to be seen, and that's because there isn't a single major dedicated museum in the city. That should change in 2019, when M+ finally opens and we get the Museum of Art back after a four-year renovation, but, right now, Hong Kong is poorly served compared with all other major Asian cities.
Gallerist Ben Brown confesses to being vexed by the situation.
"It is insane that nobody has come out and made a great non-profit contemporary art museum, given how there are great holdings in Hong Kong," he says.
Brown has strong roots in the city. He was born here and his mother, Rosamond, a Hong Kong-based artist, has set up a HK$5 million fund for M+ to buy art with.
A fully developed art market, he says, has to have primary and secondary dealers, museums, non-profit art organisations and avid, wealthy collectors (most of whom fully intend to leave their art to the people).
Brown deals in international contempor­ary art from his London and Hong Kong galleries and, as far as his own market segment is concerned, he believes South Korea has all those vital elements in place. In fact, he says the Koreans are buying more than anyone else in the region, even though the country lags far behind Hong Kong and mainland China in terms of auction volumes.
"My gut feeling is that the largest market in Asia is the Korean market in terms of international contemporary art. You don't have to go very far in Seoul to see extensive holdings of Western contemporary art," he says, pointing to works by the likes of Joseph Beuys, Francis Bacon and Jean-Michel Basquiat at the Leeum, Samsung Museum of Art as an example.
Similar private museums are popping up in the mainland, such as Shanghai's Long Museum and Yuz Museum, and their vast collections are inspiring many aspiring collectors to dip their toes into the water.
Hong Kong's tax-free status and logistical advantages mean many of them come here to buy their first piece of art and Brown hopes that growing demand for non-Chinese art will benefit smaller dealers, such as himself, who focus only on Western art.
It's a tough business to be in, mainly because Hong Kong's rents are so high. Sundaram Tagore had to move his street-level gallery to the fourth floor of the same building in Central recently, and earlier this year, Brown himself sublet half his space in the Pedder Building to Massimo De Carlo.
The move was partly because gallery director Andreas Hecker, who put together the wonderful "Aspects of German Art (Part 1)" exhibition last year, became ill, Brown says, and he vows to continue to bring to Hong Kong those top artists who would rather not sign on with the big international players.
Brown worked closely with the 91-year-old Claude to select the exhibits.
"François-Xavier died in 2008 but Claude is still a workaholic. This exhibition features a number of brand new works by her and I chose the works by François-Xavier after consulting her," Brown says.
Brown says this hands-on approach is why such rising stars as Vik Muniz, who has had numerous solo exhibitions in major museums around the world, chose him as a representative in London and Hong Kong.
"A certain large gallery that will remain nameless approached [Muniz] and they didn't play their cards right. He realised he was being used and realised they wanted to squeeze the blood out of him, and he decided he preferred to be a big shark in a small pond. That goes for a lot of artists who prefer to have the chance to talk to the person whose name is on the gallery door," he says.
The Claude and François-Xavier Lalanne exhibition will be on display at Ben Brown Fine Arts, 303 Pedder Building, 12 Pedder Street, Central, Monday to Saturday, 11am-7pm, until November 9.