Last year didn't look like a parti­cularly memorable one for Christie's in Asia. Sales at its main auctions in Hong Kong fell 10 per cent from the previous year to HK$5.2 billion (US$670 million). As it turns out, though, the region was a bright spot compared with other markets.
On February 9, Christie's issued a statement summarising the privately held company's full-year results, which showed a 27 per cent annual decline in global sales to US$5.4 billion. The United States was the worst-performing market, where sales slumped by more than half to US$2 billion from the previous year. Sales in Europe, the Middle East and Africa had slid by about a third.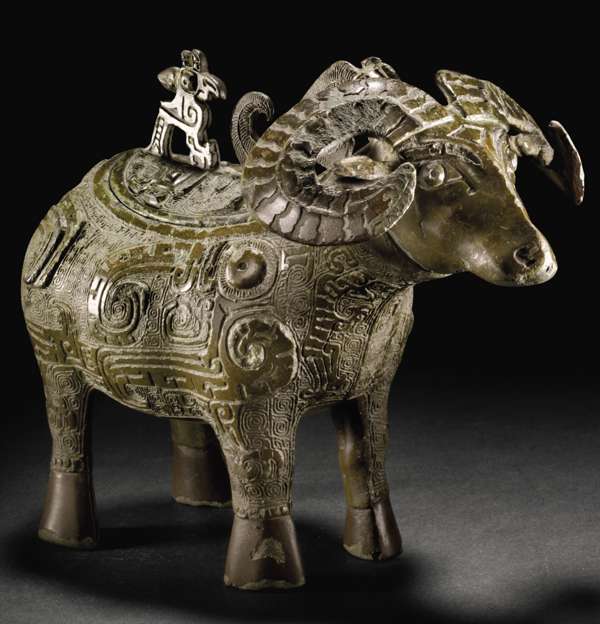 In Asia, however, total sales came to about US$1.6 billion, up sharply from the US$734 million recorded in 2015. This figure suggests that Asian buyers are spending a lot more in auctions outside Hong Kong and perhaps on private sales: transactions arranged by Christie's but which the auctioneer keeps quiet about. These two categories have made Asian sales proportionally more significant than ever – a record 31 per cent of Christie's total sales.
Looking at Christie's results is always frustrating because the company reveals so little. We can expect more detailed figures when Sotheby's, a listed company, announces its results at the end of this month.
Hong Kong's auction houses looking at a stormy 2017 if buyers can't get money out of China
Art market specialists have told The Collector they have witnessed a sharp growth in undisclosed private sales in Asia and that those sales account for more than half of secondary market transactions. Auction houses have increasingly marketed private sales in Asia, which doesn't help with transparency. For example, The Collector would like to know how much Asia was boosted by events such as the "Loaded Brush" private sale in Hong Kong last November. For only the truly loaded, the Christie's event featured paintings by Claude Monet, Pierre-Auguste Renoir, Pablo Picasso, Andy Warhol and Mark Rothko, among others. Out of about 50 pieces, 35 were sold.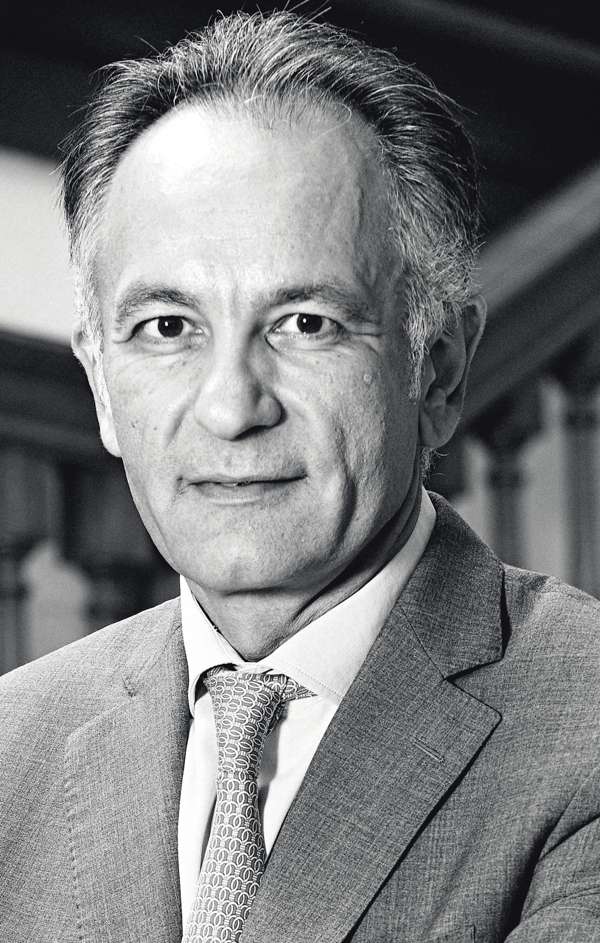 New chief executive Guillaume Cerutti says he is bound by client confidentiality but that private sales in Asia probably made up 15 per cent of overall sales.
"While global revenue declined, Asia was resilient, and that includes Asian buyers participating in sales in London and the US. Apart from the market's strength, the result also reflects the fact that Christie's has been very proactive in Asia, such as opening a new office in Beijing and having more sales in Hong Kong and Shanghai."
Cerutti and global president Jussi Pylkkänen both say they are expecting Asian collectors to be even more active in 2017, despite macroeconomic and political headwinds.
China bans looted antiques from going under hammer at mainland auction houses
There have been discussions about adding categories to the spring and autumn auctions in Hong Kong and the company is ready to facilitate more sales of Western art in Asia, says Pylkkänen. "Asian bidders are the energy in the market right now," he adds.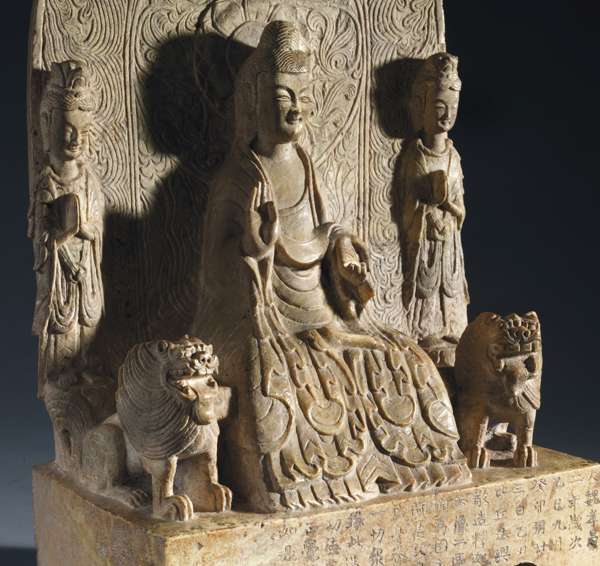 But what of mainland China's increasingly draconian curbs on capital outflow, and their likely impact on auctions outside the country's borders? After all, auction houses cannot simply move sales to Shanghai and Beijing, because of the mainland ban on exporting pre-1911 artefacts. Also, the smallest number of new buyers at Christie's last year came from Asia. The company said 39 per cent of new buyers were from the Americas, 42 per cent from Europe, the Middle East and Africa and just 19 per cent were from Asia.
It will be interesting to see if the new restrictions will have an impact on inter­nation­al auctions, says Cerutti. So far, there has been little sign of it, he adds, and Christie's is expecting Chinese and other Asian buyers to have a strong presence at New York's Asian Art Week next month.
Among the most eye-catching sales is Christie's March 16 Marie Theresa L. Virata Collection of Asian Art: A Family Legacy, a collection started by the wife of a prominent economist in the Philippines who bought furniture and other Chinese works of art under the guidance of legendary dealer Robert Ellsworth.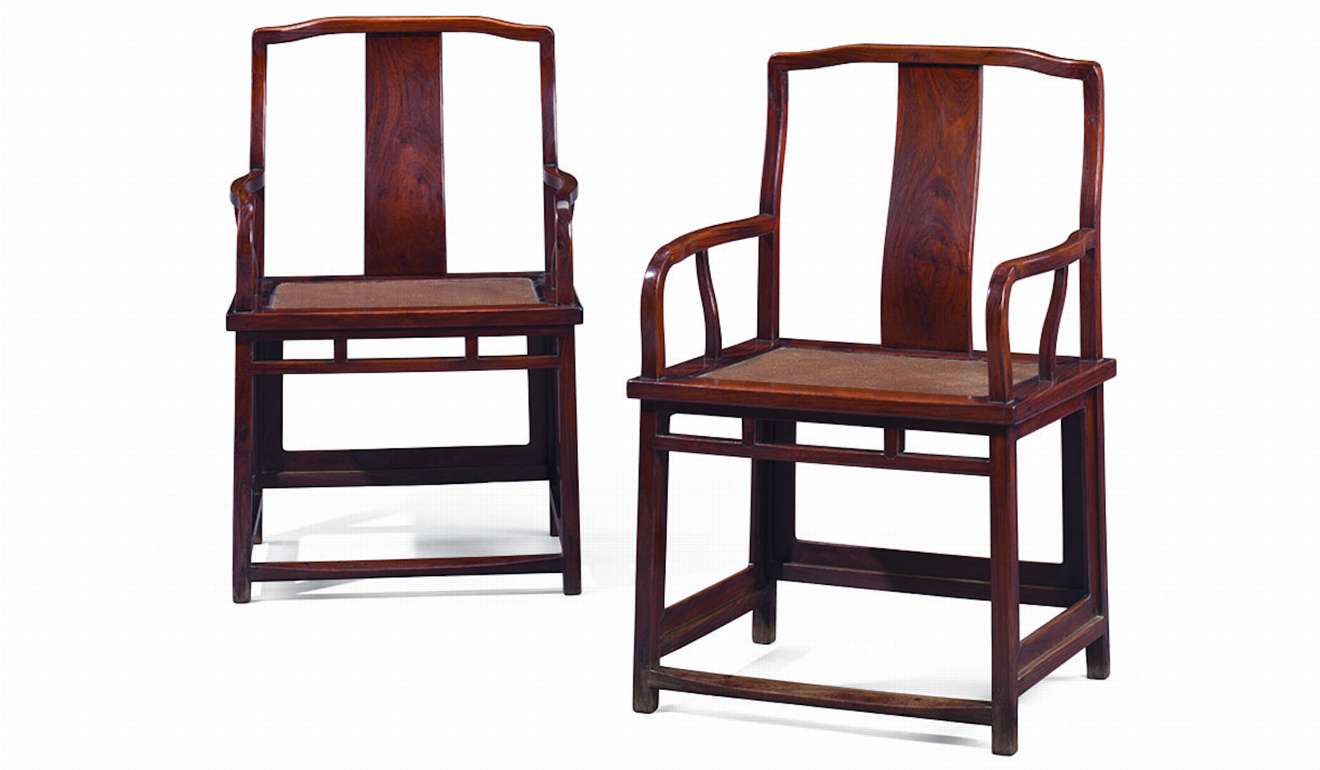 Highlights of the sale include a pair of 17th-century huanghuali "south­ern official's hat" chairs that used to be part of the Gustav Ecke collec­tion and were mentioned in his 1944 book on Chinese furniture, and a huanghuali kang table from the reign of the Ming emperor Wanli (1572-1620).
Two museum sales that week should also attract plenty of attention – one is Christie's sale of Chinese archaic bronzes, works of art and paintings from the Fujita Museum, in Osaka, Japan, and the other, Sotheby's March 15 sale of Indian, Himalayan and Southeast Asian works of art including items from the Cleveland Museum of Art, in the US.
"Chinese and other Asian bidders will be the majority in New York," Pylkkänen says. "Right now, appetite outweighs supply."