Hong Kong is not alone in having witnessed the long and painful gestation of a much-vaunted cultural monument. In 1958, Chinese premier Zhou Enlai had a grand vision: a new opera house on the west side of Beijing's Tiananmen Square – which wouldn't be built until nearly half a century later, when the National Centre for the Performing Arts finally opened. And last month, Hamburg's Elbphilharmonie held its first concert seven years late; 10 times over budget the Herzog & de Meuron concert hall had come under the scrutiny of a German parliamentary inquiry for, among other things, its extremely expensive toilet brushes.
Still, local taxpayers and art communities would never have guessed that, nearly two decades after then-chief executive Tung Chee-hwa proposed the West Kowloon Cultural District (WKCD), the 40-hectare site would remain largely unbuilt, be with no estimate of a final cost and mired in fresh controversy.
In 1998, we were promised the cluster of harbourfront visual and performing arts facilities would transform Hong Kong into "Asia's arts and cultural capital" and that the first batch of theatres would have opened seven years ago. The secret plan for a branch of Beijing's Palace Museum on the site and the public indignation that followedare just the latest problems for a project that has been plagued by construction delays, botched design plans and a revolving door of senior executives.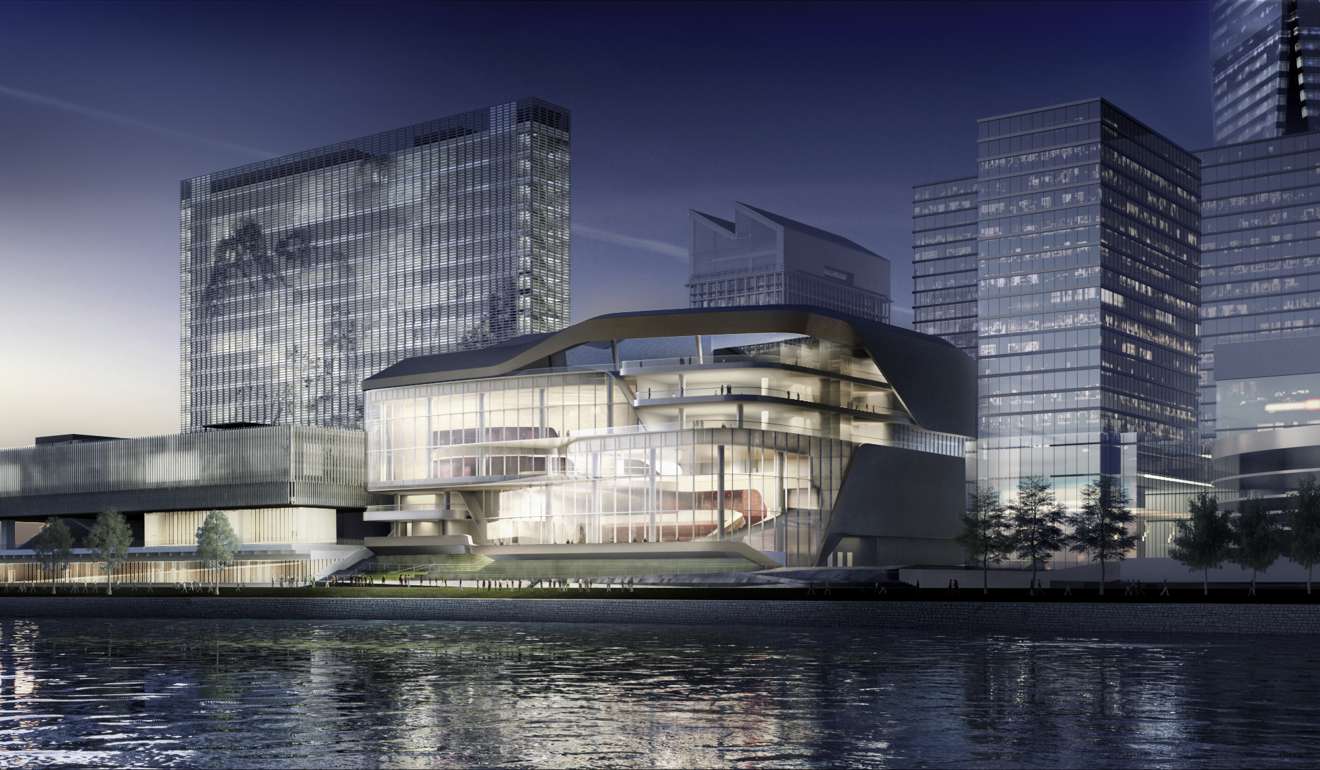 Yet, the future of WKCD is more secure now than at any time since Tung stepped down, in 2005. On January 18, just three weeks after Hong Kong learned of the HK$3.5 billion Palace Museum plan (separately funded by the Hong Kong Jockey Club), Chief Executive Leung Chun-ying announced in his final policy address that the development rights pertaining to the commer­cial property portion of the cultural district would be transferred to the WKCD Authority (WKCDA), meaning revenue from a hotel, offices and residen­tial buildings will go towards funding the cultural facilities rather than into government coffers. A total gross floor area of up to 366,620 square metres – slightly more than the 308,940 square metres first proposed, in 2007, and account­ing for about 43 per cent of the site – can now be used for commercial development. The rest of the land will be dedicated to arts and cultural/communal facilities (41 per cent) and retail, dining and other nightlife (16 per cent).
A Palace Museum in Hong Kong opens door to a wealth of treasures
The government's move is not without flaws. Until now, the WKCDA has been tapping into the HK$21.6 billion endow­ment approved, in 2008, by the Legislative Council, which has continued to monitor how the public funds are being spent and so discourages waste and corruption. Such checks and balances will cease to apply when the authority has its own income stream.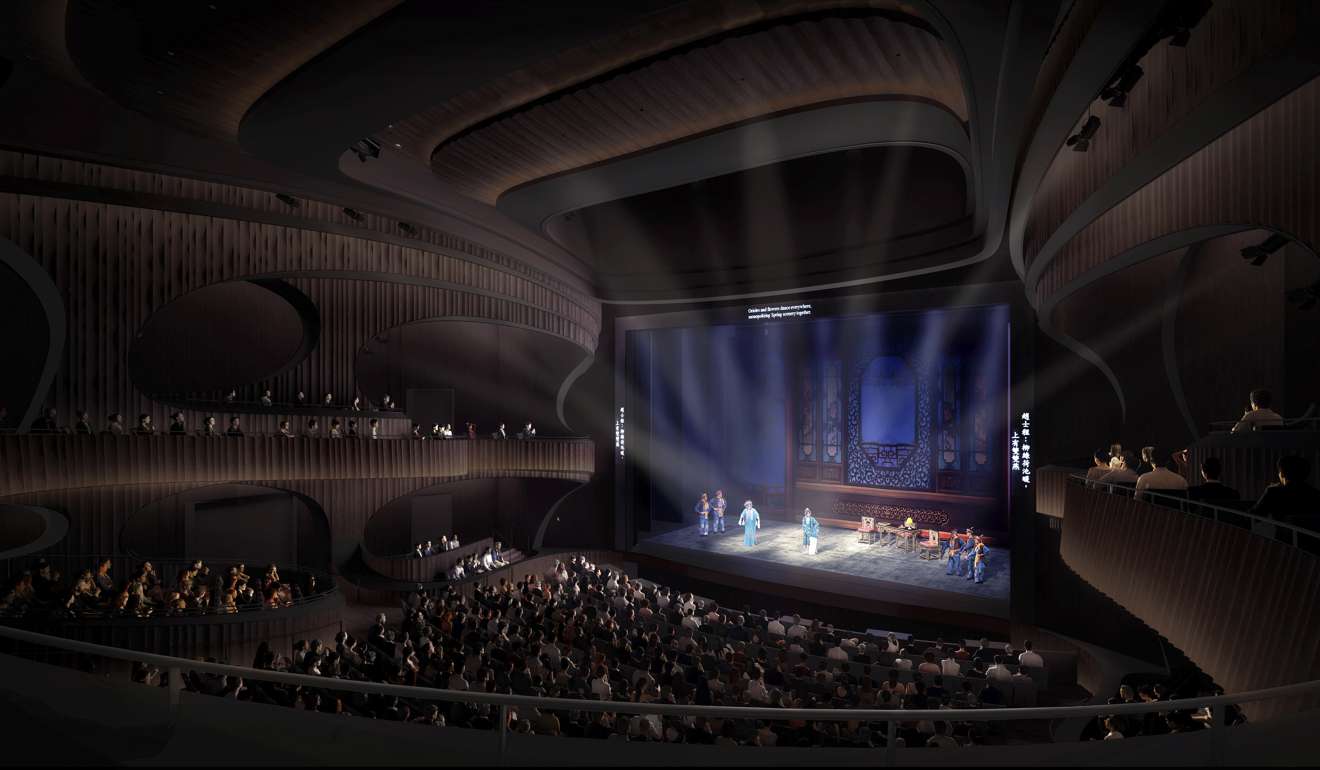 But for Louis Yu Kwok-lit, executive director of perform­ing arts at WKCDA, the funding plan is a "life saver". In an interview conducted shortly after the policy address, he said this was the "only way" to ensure that "we can have a proper cultural district".
But what, exactly, is a proper cultural district?
There has been much focus on how the design of WKCD has mutated since the 2002 master plan was laid out by star architect Norman Foster (remember the canopy?) The development of M+, the museum spanning art, design, architecture and the moving image with a 5,300-exhibit collection, is well under way but little is known about the performing arts programmes planned for the district.
All eyes on M+, and Hong Kong, as Chinese Contemporary Art exhibition set to open
A recent visit to the site provided a few clues. As of now ("You just don't know what is around the corner in West Kowloon," said an industry observer, after the Hong Kong Palace Museum revelation), timelines have been confirmed for three performing arts venues: the Xiqu Centre, primarily to showcase Chinese opera, will be ready first, some time next year; Freespace, an open-air area with a stage and an indoor black box theatre, will be completed in 2019; and the Lyric Theatre Complex in 2021.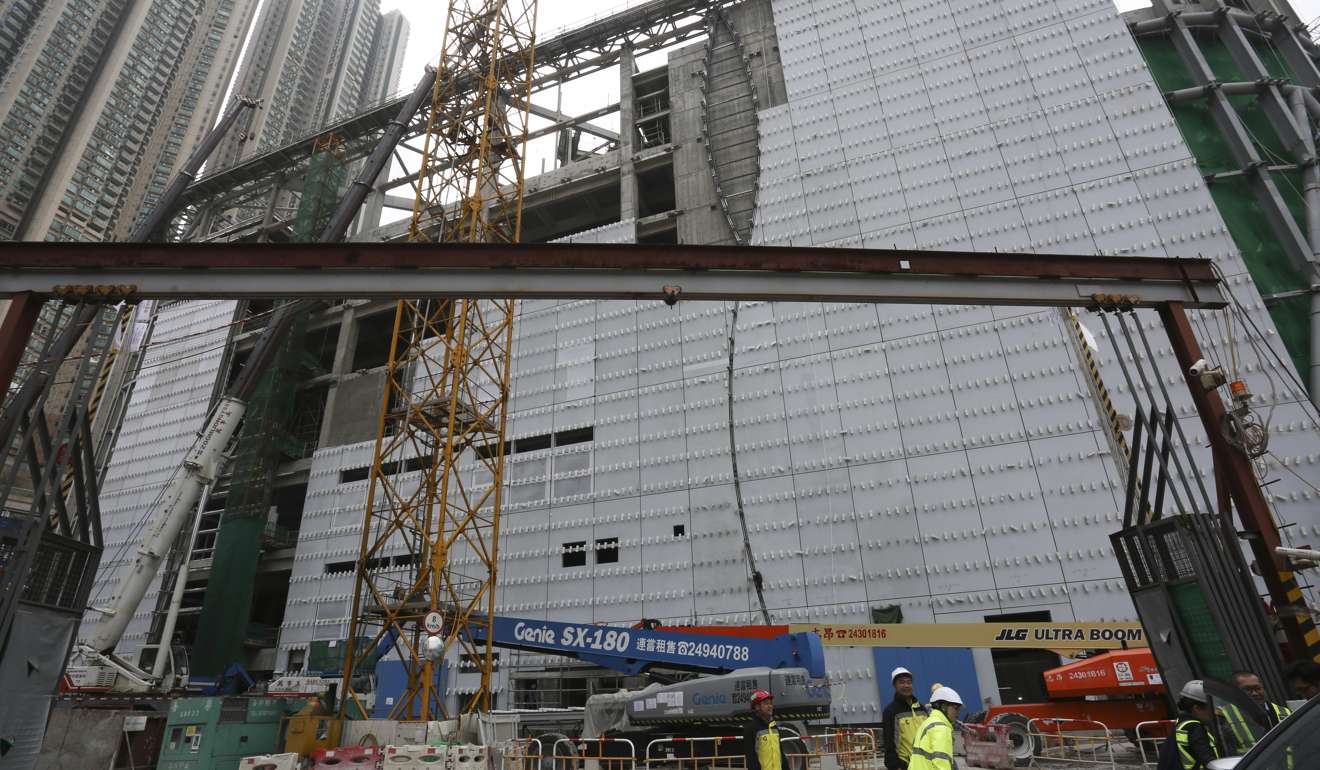 The Bing Thom Architects and Ronald Lu & Partners' shell that is becoming the Xiqu Centre, just off Canton Road, is all the more impressive when you stand in the middle of it. A huge, inverted V-shaped entrance opens into a multi-storey atrium designed to draw in passing foot traffic. On the first floor, a vast space will house a dim sum restaurant, the kitchen of which will also provide the tea and food served in the intimate Tea House Theatre, where abridged versions of Chinese operas will be performed. Unusually, the 1,100-seat main theatre will be located on the top floor.
Architect Bing Thom realises homecoming dream with cultural contract
The building is designed to coax in new audiences, says Yu: "People who are really interested in Chinese opera will be more than happy to go all the way up to see a full production. Others may want to start with a shorter, more intimate experi­­ence in the Tea House, which is located closer to the entrance, or they can just pop into the restaurant or the atrium for exhibitions and other activities.
"We really need to get more people interested in Chinese opera and the building will help us do that."
One of the highlights of the opening season will be a joint avant-garde opera by young Hong Kong and Shanghai artists.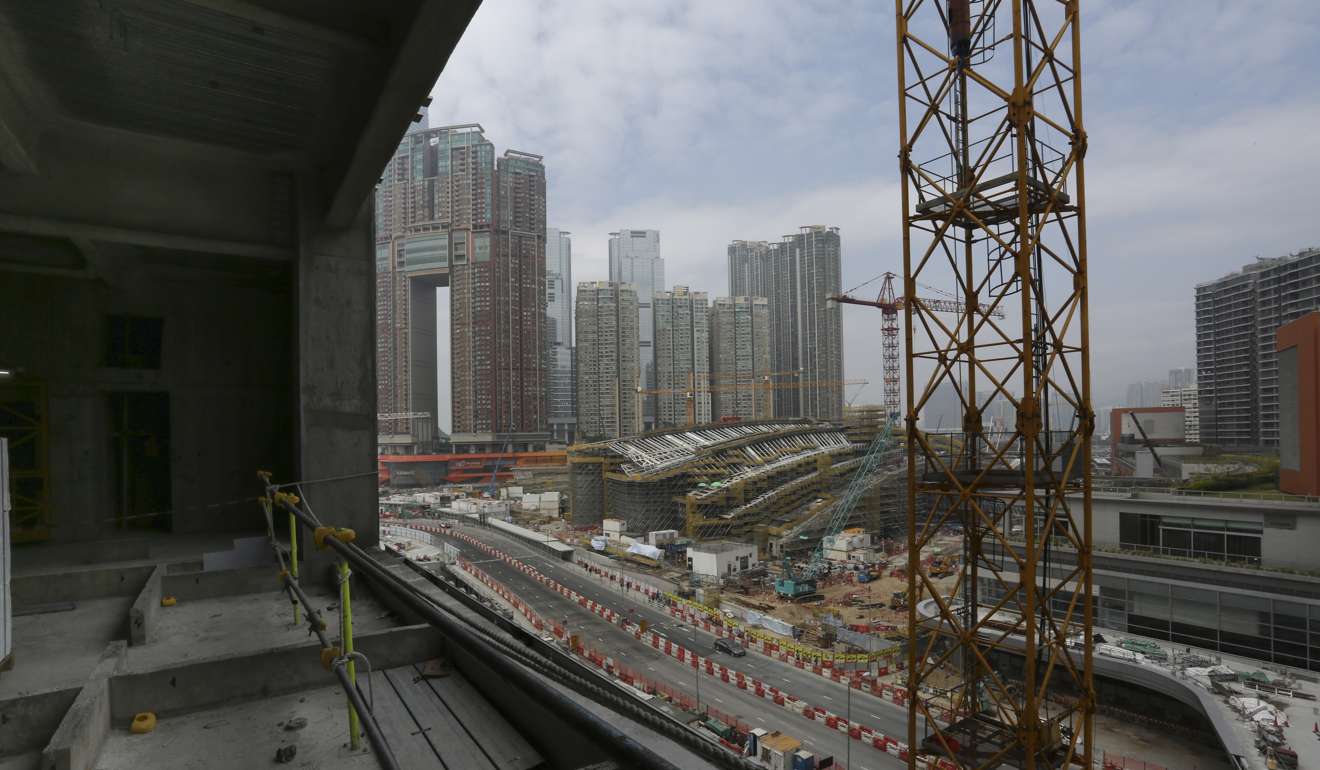 "There is a lot more experimentation in the mainland than here," says Yu, "and we hope to bring many young performers to Hong Kong to create new audiences."
Although Chinese opera is one of the most popular art forms in Hong Kong, he explains, "the vast majority of opera fans here are older women". Young performers are ready to accept the baton from ageing stars but they need an audience among their own generation to support and grow with them, he says. "Cantonese opera is on the Unesco list of Intangible Cultural Heritage of Humanity and it would be a real shame if it slips into decline."
Hallam Chow donates works to M+ to encourage other Hong Kong connoisseurs
The Xiqu Centre will no longer be the lone WKCD institu­tion promoting traditional Chinese culture. With the future Palace Museum located at the other end of the district – assuming its location will not shift as a result of the ongoing public consultation over the controversial attraction – the tone seems to have moved away from "cosmopolitan and international", as previous administrations have described it, to one that is more in line with Chinese President Xi Jinping's idea of soft power.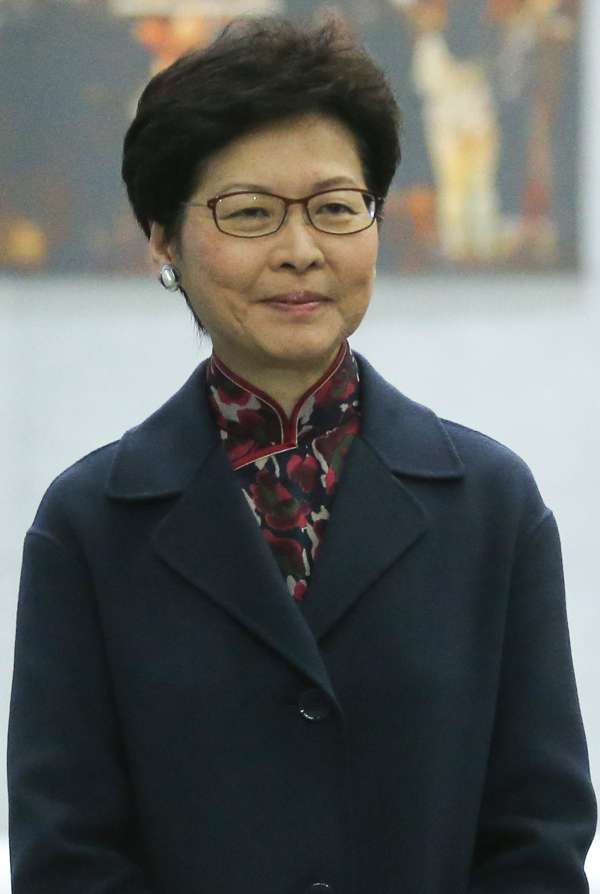 Regardless of whether Carrie Lam Cheng Yuet-ngor, a frontrunner for the post of Hong Kong chief executive, has been pushing the Palace Museum to serve her political ambition or not, Yu says it is a good idea to bookend the district with institu­tions that have a wealth of material to tap into and a ready audi­ence, given that he foresees prob­lems for some of the WKCD venues that will host Western performance art.
Freespace, which is part of The Park (or Art Park, a water­front area that will also encompass the already built M+ Pavilion and a large lawn), is still one big construction site, the building of the black box theatre now having begun in earnest. The venue is perfect for large open-air events, such as the annual Clockenflap music and arts festival, but with the Hong Kong Palace Museum – and its loan collection of exquisite Chinese antiquities – now scheduled to open nearby in 2022, might the noise be deemed too jarring?
"That is why we have started consultation with Rocco [Yim Sen-kee, the architect appointed to design the Palace Museum] regarding the noise impact," says Yu, pointing out that the black box theatre will be soundproofed. "So when designing the museum, they need to take into account the 'highly energetic' activities we have in the park and to accommodate those."
The Lyric Theatre Complex is the result of the WKCDA's attempt, in 2015, to offset delays to construction caused by work on an express rail link and spiralling project costs. Yu, once the executive director at the Hong Kong Arts Centre and then chief executive at the Hong Kong Arts Development Council, started his latest job seven years ago and has made numerous tweaks to WKCD venues for expediency, including folding two small auditoria – one described as a "medium theatre" and one from what was to be the Centre for Contemporary Performance, both of which were originally envisioned as sitting above the West Kowloon terminus of the Hong Kong-Guangzhou high-speed railway link – into the same building as the planned Lyric Theatre. The floor space that was set aside for the Centre for Contemporary Performance will now be dedicated to art education.
At present, it's no more than a hole in the ground, but the glass-fronted Lyric Theatre Complex, designed by the Netherlands' UNStudio and Hong Kong's AD+RG, will now, according to the latest plans, house a 1,450-seat "dance-friendly" theatre with full-scale rehearsal room, a 600-seat medium theatre, a 250-seat studio theatre for repertory performances and a centre with nine studios and other rehearsal facilities for resident dance groups.
"We have engaged the three main local dance groups closely," says Yu, adding that Hong Kong Ballet, Hong Kong Dance Company and the City Contemporary Dance Company (CCDC) have all expressed interest in sharing the dance centre. "Not because they want to monopolise the space but because of Hong Kong's unique situation of having groups in ballet, Chinese dance and contemporary dance that are all quite strong. Their joint presence in one centre will lead to interesting synergies," he promises.
Although some within the dance community have doubts over whether the WKCD will become the arts hub it aspires to be, given the project's pace of progression, the city's three flagship and public-funded dance companies remain hopeful.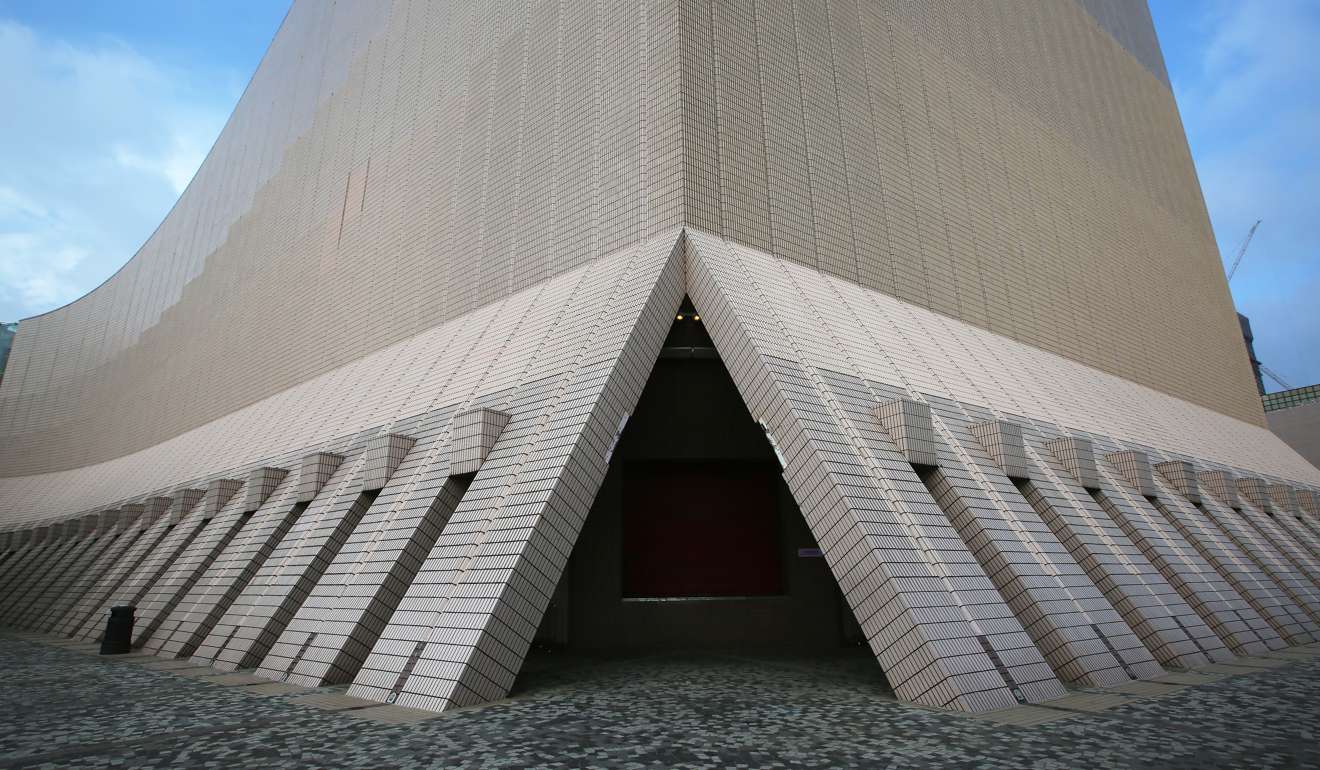 "The Hong Kong Cultural Centre has been our home since it opened in 1989 and it has been a very happy experience," says Paul Tam Siu-man, executive director of Hong Kong Ballet. "We have grown a lot in size, however, and the HKCC is starting to feel cramped." As a result, part of the company is based on Blue Pool Road, in Happy Valley, and, says Tam, it would be more efficient to have everyone under one roof. "And that roof should be the WKCD dance centre."
However, the group would need more details before committing. Rental costs and whether resident groups can tap into a smart ticketing system that would allow them to access user data and adjust prices would have to be known before it would be possible to assess what is likely to be a complete­ly different business model, says Tam.
Hong Kong Dance Company executive director David Tsui Tak-wai and CCDC managing director Raymond Wong Kwok-wai say rental costs will be the deciding factor in whether they move their bases to WKCD. The Hong Kong Dance Company resides in the 28-year-old Sheung Wan Municipal Services Building, paying "affordable" rent, while CCDC's dance centre, in Wong Tai Sin, belongs to the troupe's founder and artistic director, Willy Tsao Sing-yuen.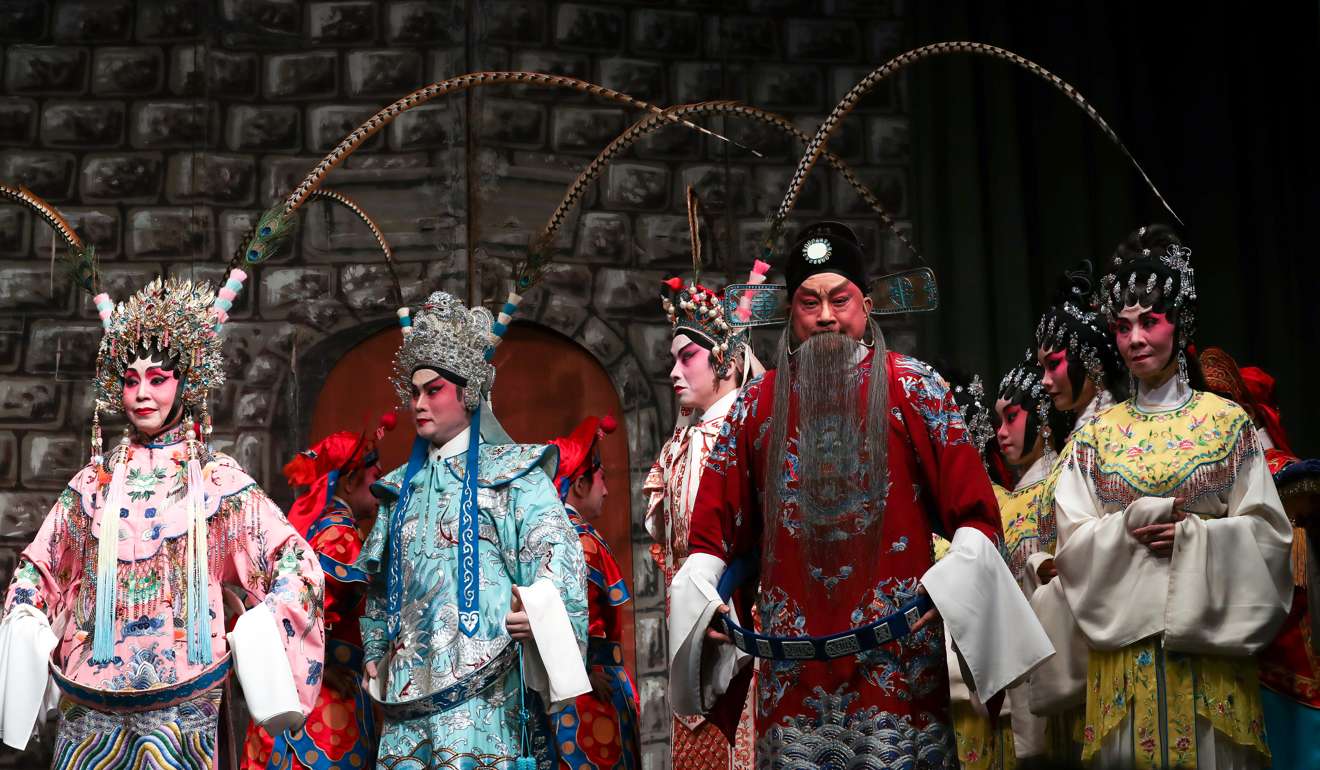 "We are excited by the possibility of moving to West Kowloon. It's a landmark location and conditions of the theatres and studios will be better, and bigger, than what we have now. All that is good for the company's professional development," Tsui says. "The question is, can we afford it?"
While Chinese opera and dance are etched into the WKCD's development plan, what of theatre and classical music, art forms that have sizeable audiences in Hong Kong?
The WKCDA has not said how much the new funding model (officially known as the Enhanced Financial Arrangement) is expected to bring in but it has already decided where that money will go first: the Music Centre. However, apart from its location on the latest ground plan, Yu says, little has been decided about the building, including a timeline and whether there will be an international archi­tectural competition to determine its look, as there was for M+ and the Xiqu Centre.
"The authority needs to work out details of the funding model and it will do that this year," he says. "It will have a concert hall, a chamber music hall [and] education facilities. The concert halls must have the best acoustics and how the building looks outside matters less."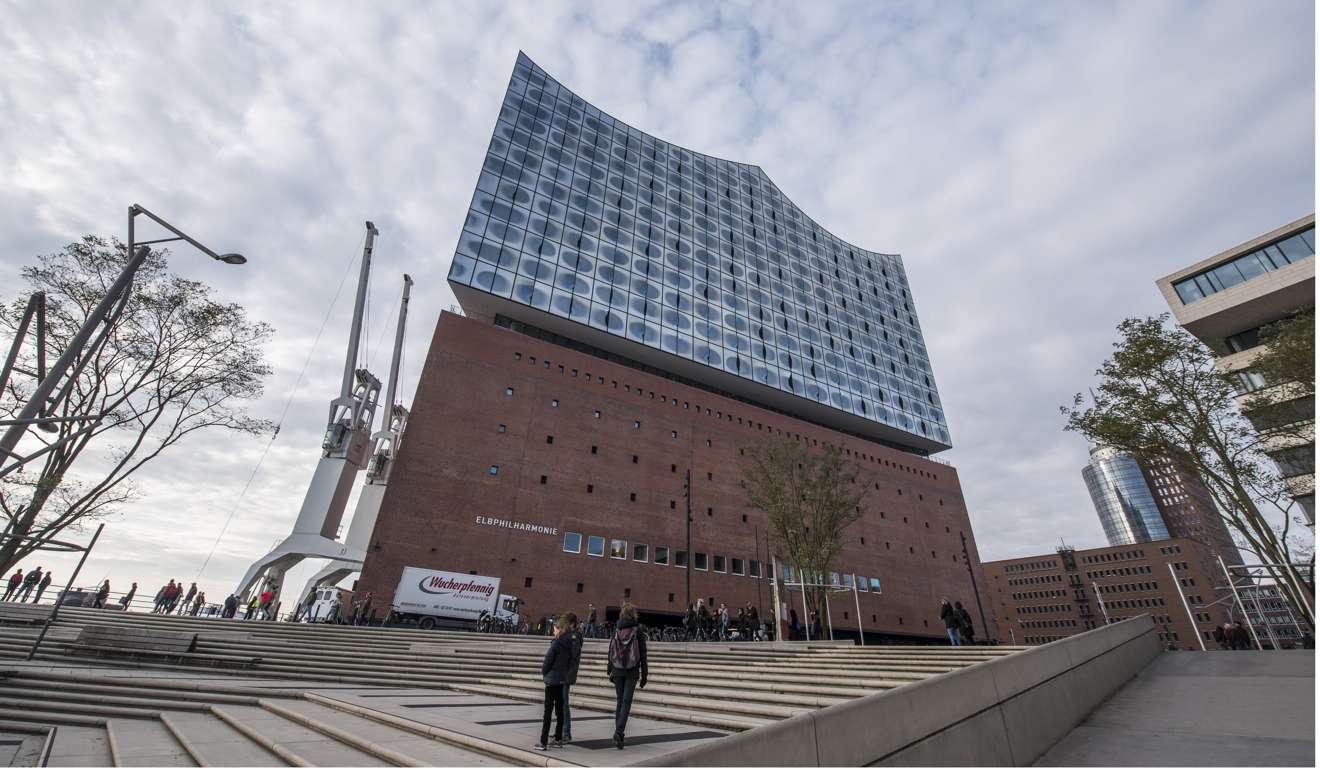 So, do not expect architectural statements such as the Elbphilharmonie or Philharmonie de Paris, nor will the Music Centre be saddled with the same runaway costs and delays, Yu says, although the venue was part of Phase One in the 2007 West Kowloon plan, so in that sense it has already been delayed.
It seems odd that a dedicated concert hall was removed from the list of priorities, especially given the Hong Kong Philharmonic Orchestra's growing international status and that the Cultural Centre Concert Hall is entering its 28th year while City Hall Concert Hall is more than half a century old.
M+ architects wanted to design a building worthy of the art inside
The building will also include a resident company centre, says Yu, and the residents will provide most of the program­ming. The resident company centre concept will also be applied to dance and theatre companies at the Lyric Theatre Complex and may replicate the Hong Kong Phil's relationship with the Cultural Centre, where the group has its office, rehearses and stages most, if not all, of its concerts during regular seasons. However, other residency models – such as groups using WKCD as a performance venue while retaining an operational base elsewhere – are being explored.
Yu won't say whether the Hong Kong Phil, lured by better acoustics and space, is likely to move to West Kowloon. Under its music director, conductor Jaap van Zweden, the standard of the orchestra has been raised several notches and their presence could certainly help bring in the crowds. The Music Centre, however, is unlikely to be up and running before Van Zweden's contract ends, in 2022.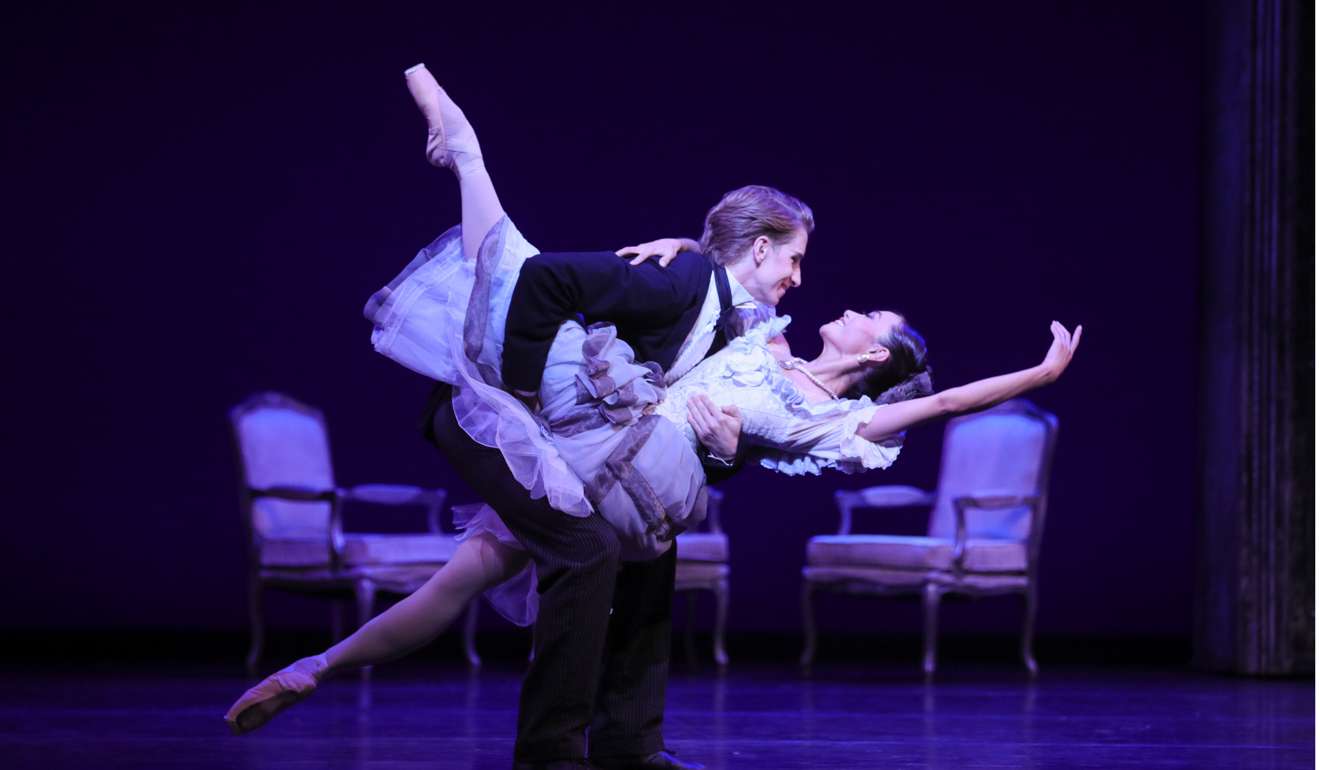 Similar discussions are being held with local repertory theatres about taking up the bulk of the bookings at the medium and studio theatres in the Lyric Theatre Complex.
"It won't be like the Metropolitan Opera at the Lincoln Centre in New York," Yu says. "Hong Kong groups, especially on the theatre and dance side, do not perform for that many weeks a year. They have told me they cannot possibly fill more than a three-month, or maximum six-month period. Also, it's important to keep venues evolving. Otherwise they stagnate."
In 2013, as chairwoman of the WDCKA, Lam said rising costs meant the public endowment could only cover the Art Park and a portion of the planned cultural facilities, namely those buildings that are under construction today. The rest – the Centre for Contemporary Performance, a standalone medium theatre, the Music Centre, the Musical Theatre, the Great Theatre, the Mega Performance Venue and Exhibition Centre – were relegated to "batch three", meaning back of the queue and not budgeted for.
Then, last summer, the 10,000-plus-seat Mega Performance Venue was dropped from the master plan altogether. The Palace Museum will stand in its place, and will perhaps have an exhibition centre as a neighbour in the fullness of time.
Completing the non-residential part of the district will be the 119,000 square metres of retail, dining and nightlife space.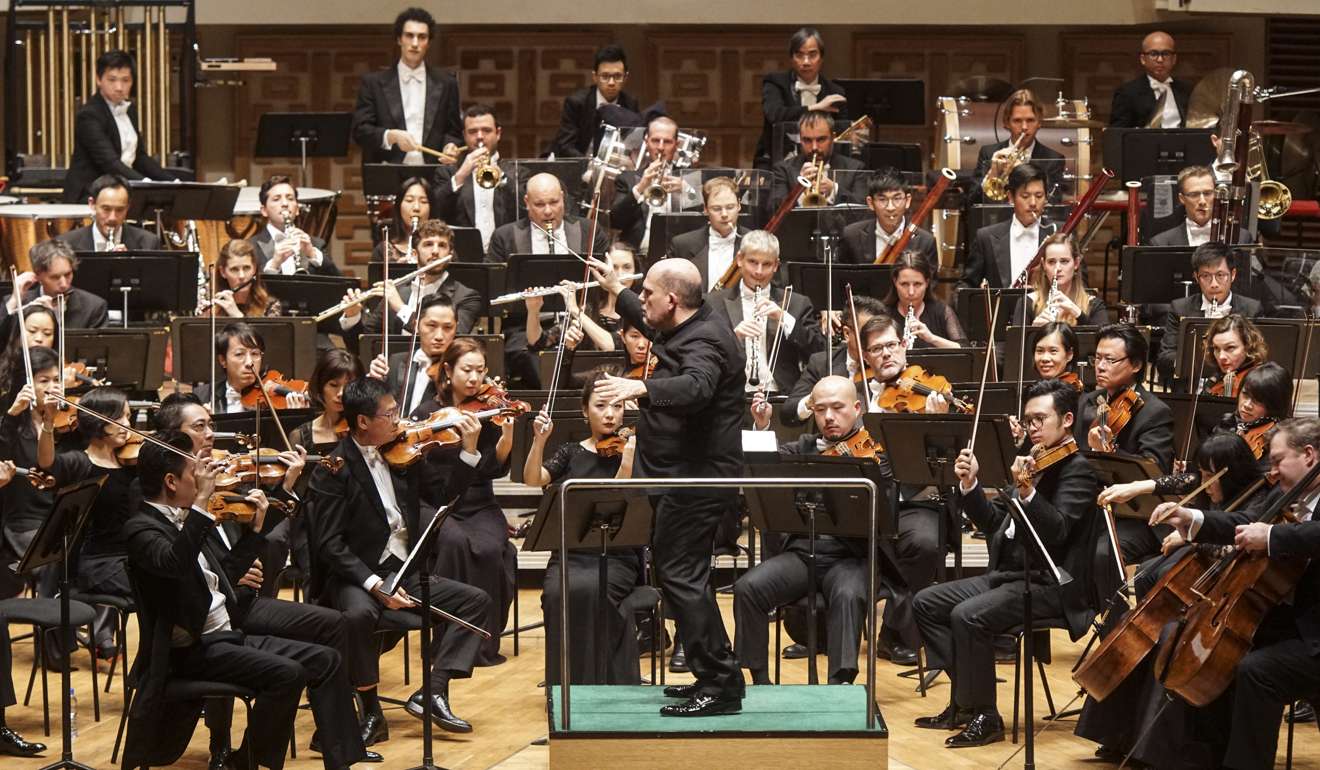 "We're not looking at this as being a site that we'll simply tender out and take the best price," said Duncan Pescod, the WKCDA's latest chief executive, on RTHK Radio 3's Morning Brew programme in September. "As we do with the art and the culture, we're going to curate the retail and the dining. The whole concept here is that this is an art district, and if we are suddenly inundated with – I won't name names – the regular high-street shops and not the more specialist shops ... The more interesting shops, the quirky shops – that's what we really want."
As do many in the city.
Ross Urwin, creative director and co-founder of Infrastructure Hong Kong, is on the panel of judges for the Leading Culture Destination Awards, which recognises the world's best international exhibitions and museums, taking into account the restaurants and retail areas that surround them.
"There is a growing movement in places like LA, San Fran, New York, Sydney and London for authenticity and experi­ences that touch the human senses. How amazing would it be to replicate some of the amazing bars, restaurants and stores of, say, Abbot Kinney Boulevard, LA. There is an energetic buzz as one walks the street, whether there to shop in [...] stores offering items from local designers, meet friends for a drink, dinner or listen to some great music. West Kowloon absolutely has the opportunity to offer this."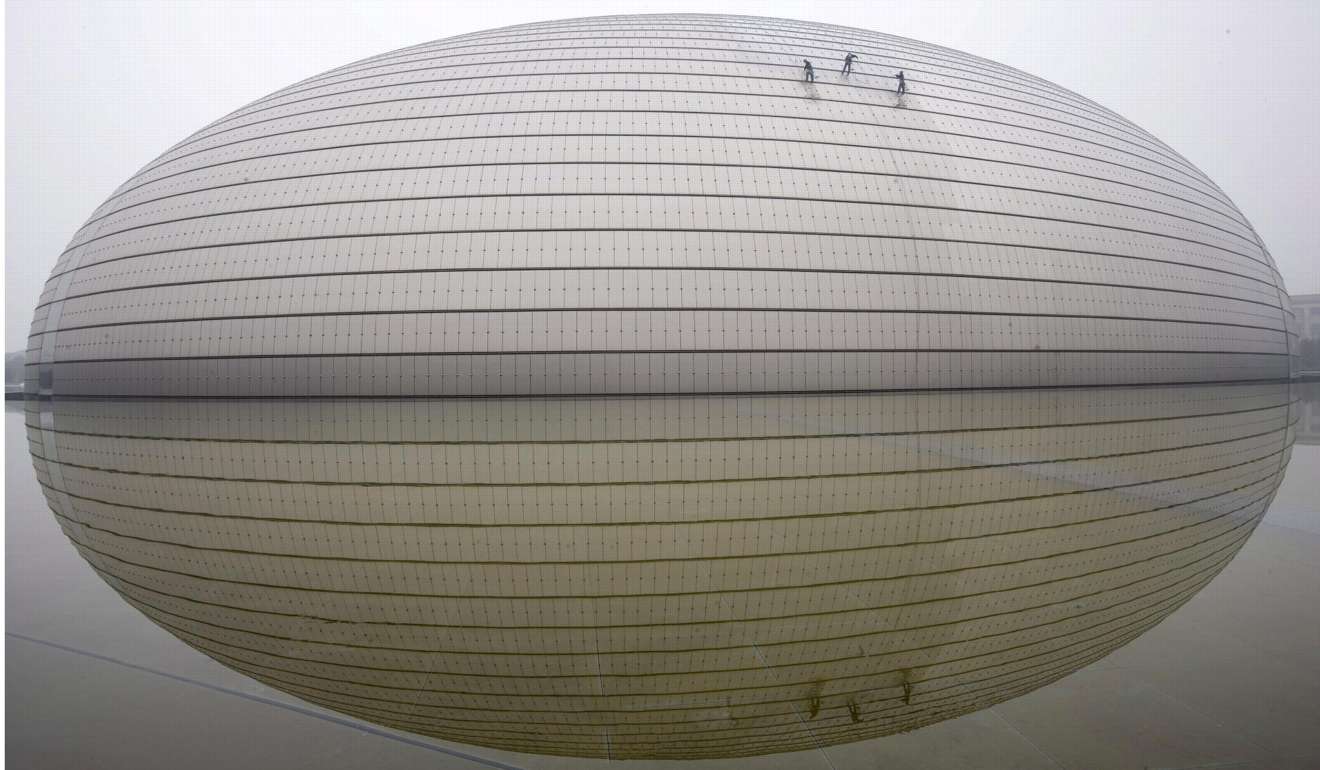 The dining and retail mix will, of course, be adjustable, but West Kowloon's more solid infrastructure, not so much. And whatever we do finally get in terms of venues, "It may take another 30 years to bring performing arts to the next level," says Yu. "There aren't that many good shows to see in Hong Kong, and very few people here ever attend cultural performances.
"It's not even a matter of bringing more high-quality shows from abroad. The Leisure and Cultural Services Department brings some really good stuff over, like Thomas Ostermeier's Richard III, in December, and ticket sales were poor.
"But at least, now, we are about to reach another hardware boom. We had one in the 1980s, when many civic centres were put up. That prompted the professionalisation of local theatre groups and the rise of Chung Ying Theatre and Zuni Icosahedron. With WKCD theatres and the East Kowloon Cultural Centre opening [around 2020-21], we are going to welcome another renaissance for local performing arts," he says.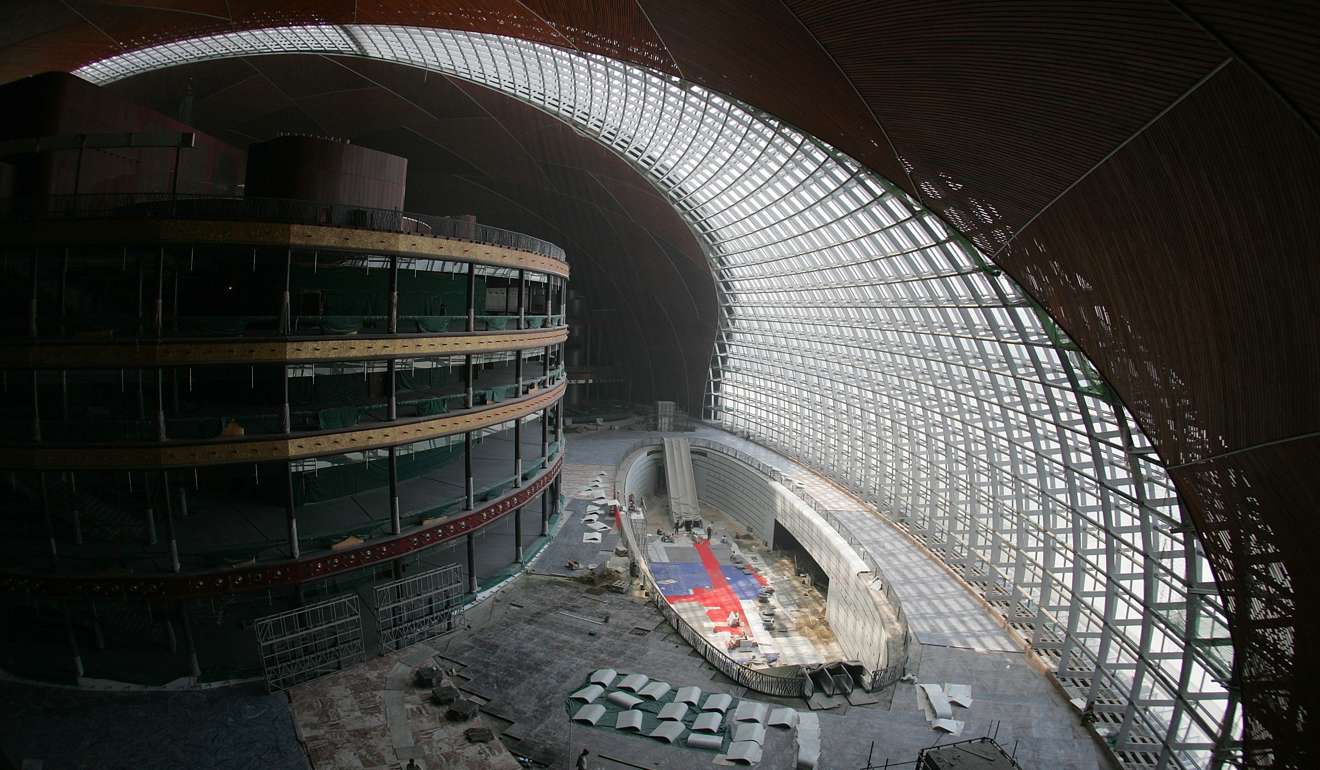 Nevertheless, WKCD will face stiff competition from other venues in the region, says theatre actress and director Perry Chiu Woon. Her Perry Chiu Experimental Theatre spends half the year in the mainland, these days, because of a lack of venues in Hong Kong, and she has been taking her Cantonese adaptation of The Golden Cangue to many of the world-class venues that have been built in Asia – including Zaha Hadid's Guangzhou Opera House (opened in 2010), the Shanghai Oriental Art Centre (opened in 2004) and, next month, Singapore's Esplanade (opened in 2002) – while the WKCD has languished on the drawing board.
"The venues in the mainland are years ahead of what Hong Kong has, and the audiences are a lot more engaged. The only benefit is that my shows don't need to go through the censors here," says Chiu.
Still, she agrees with Yu that a good next step would be to start opening buildings, however belatedly.
"It doesn't matter that Hong Kong groups are not world-class yet. Just build the venues and let young people get on stage. It's the only way to learn."
Additional reporting by Charmaine Chan