With the success of La La Land heralding a 21st-century rebirth of the Hollywood musical, Les Belles strikes a relevant note as a lavish example of how Hong Kong emulated the genre more than a half-century ago. Shot using the then-novel technologies of Shawscope and Eastmancolor (as promi­nent­ly proclaimed in the original posters), the Shaw Brothers production is a star-laden, tune-filled spectacle that is the very defini­tion of Hong Kong cinema's aspirations towards Hollywood-style escapism.
The wisp of a plot by director-writer Doe Chingused the "pen pals who don't realise they already know and detest each other" scenario already familiar to contemporary audiences via MGM'sThe Shop Around the Corner (1940) and In the Good Old Summertime (1949) – and later recycled as You've Got Mail (1998).
The Band Wagon – Fred Astaire as over-the-hill Broadway star in Vincente Minnelli's musical comedy
In this case, the antagonistic lovebirds, played by Mandarin movie superstars Linda Lin Dai and Peter Chen Ho, are members of a travelling song-and-dance troupe. The showbiz milieu, while only superficially explored, provides a rationale for the abun­dance of choreographed numbers that saturate the 113-minute running time. The underlying inspiration is Gene Kelly, whose similarly backstage-themed Les Girls was released in Hong Kong a year before Les Belles went into production.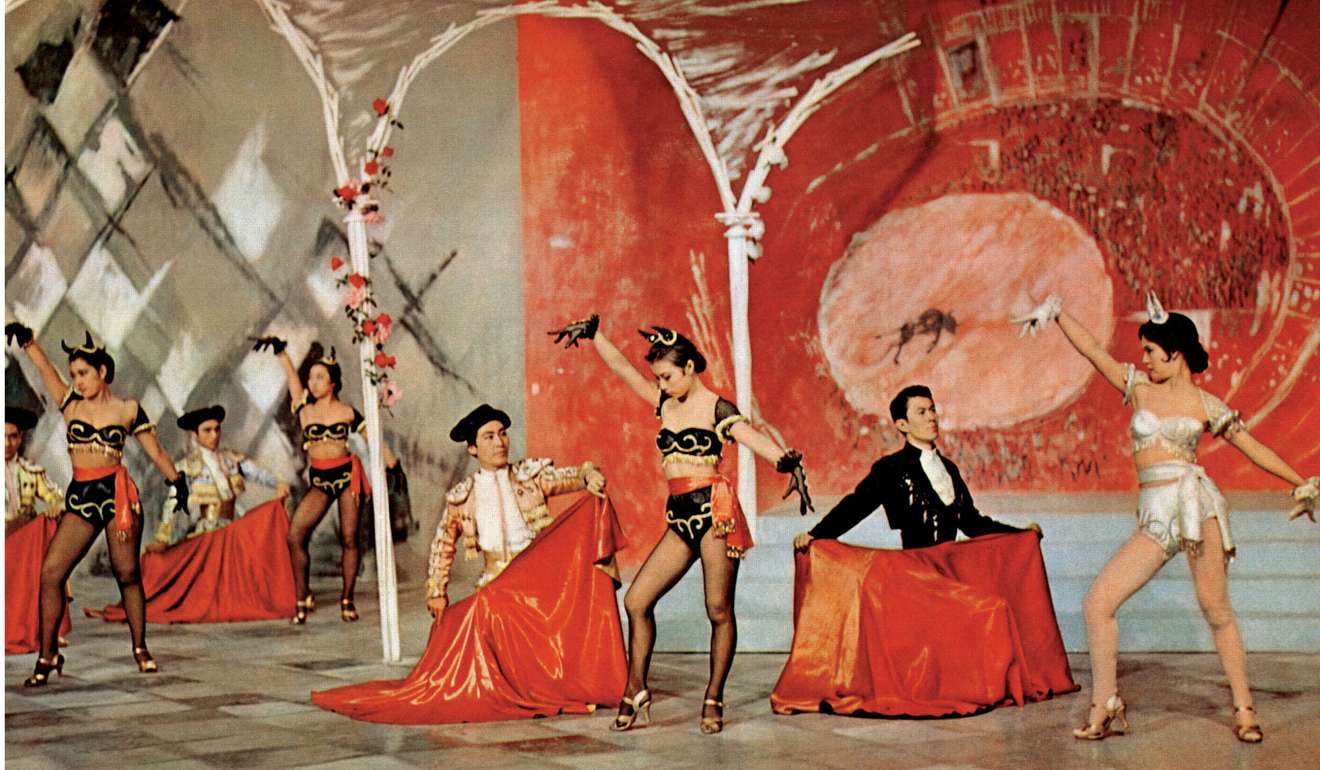 Any semblance of character development is clearly secondary to Les Belles serving as a showcase for Lin, the studio's No 1 box office draw. She is featured in every musical scene, the staging opulent but static as she performs a gamut of terpsichorean steps including Broadway tap, French cancan, traditional Thai and Japanese dances, and a classical Chinese piece that lasts a full 15 minutes.
Art house: The Lotus Lamp's box office success mostly due to the death of star Lin Dai
One of the film's most delightful aspects is its sense of style. Les Belles' depiction of metropolitan Hong Kong chic is epitomised by a sequence in which Shaw sex symbol Fanny Fan, in the role of Lin's best friend, exudes Audrey Hepburn-like glamour, donning sunglasses inside a deluxe restaurant where the background piano score tends to Chopin and Richard Rodgers.
The picture won five Asia Film Awards in 1961, including best actress for Lin, but perhaps most deservedly for the technical prizes of art direction, music, recording and editing. The lapse of 56 years has endowed the sunny proceedings with unexpected pathos due to the sad fate of the leading lady, who took her own life three years later.
Even so, Lin's radiance and the joyful spirit that infuses Les Belles have not dimmed with age.
Les Belles will be screened on March 5 at the Hong Kong Film Archive, in Sai Wan Ho, as part of the Archival Gems programme.