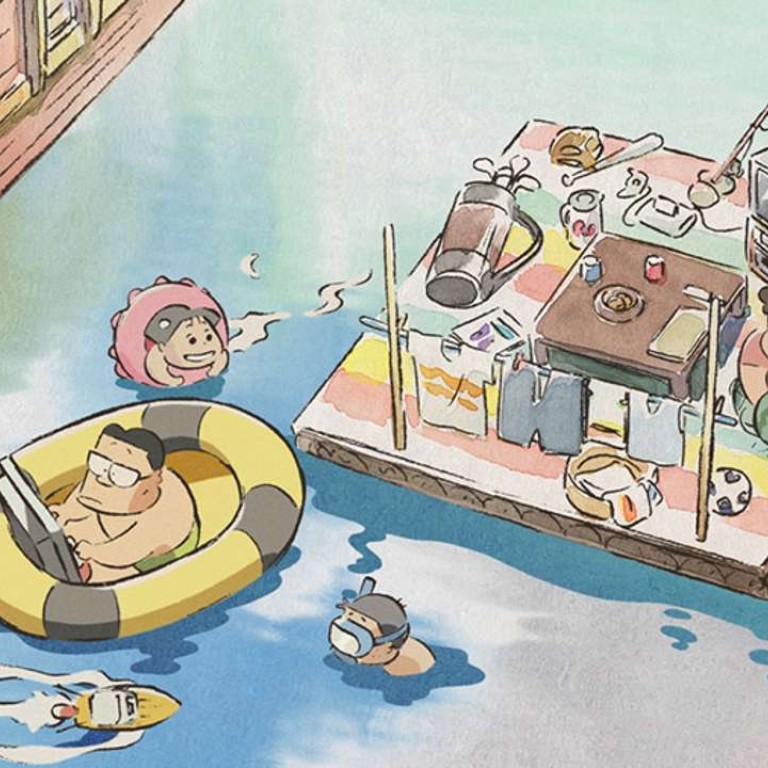 Flashback: My Neighbors the Yamadas – unusual Ghibli animation captures the little pleasures in life
Though eclipsed by other Studio Ghibli outings, Yamadas is a gently comic work with plenty of nostalgic appeal
Based on a comic by Hisaichi Ishii that has been running in the Asahi newspaper since 1991, My Neighbors the Yamadas was a box-office disappointment for Japanese animation powerhouse Studio Ghibli. Directed by studio co-founder Isao Takahata, the film made 1.56 billion yen in 1999 – about one-tenth the total of the previous Ghibli film, the 1997 Hayao Miyazaki mega-hit Princess Mononoke. Takahata did not release another film for 14 years, until the 2013 fantasy The Tale of the Princess Kaguya.
Yamadas was an experiment for Takahata and Studio Ghibli in more ways than one – ways their core audience and even fans of the comic were obviously not ready for. First, instead of the youthful protagonists of so many Ghibli films, with stories centred on journeys of self-discovery (Takahata's 1991 Only Yesterday) or fantasy worlds (Miyazaki's 1988 My Neighbor Totoro), Yamadas features the daily misadventures of an average middle-class family, presented in vignettes inspired by the comic's four-frame format.
Also, instead of the gorgeously detailed, hand-drawn look of earlier Ghibli anima­tions (though Princess Mononoke was pro­duced with digital assists), Yamadas was entirely computer generated, in a style similar to watercolours and executed with Ghibli-esque flights of fantasy. It was a precur­sor to the far more Impressionistic style of Princess Kaguya, which was critically well received.
But for its first audience, in 1999, the film may have been both too familiar, with sitcom gags that held few surprises even for non-fans, and, in its rough, pastel look, too strange. Eighteen years after its release, the gently comic doings and all-too-human flaws of the Yamada clan – the disrespected salaryman father, lumpish housewife mother, sharp-tongued grandmother, nerdy teen son and impish preteen daughter – hold nostalgic appeal.
It's not just that Japan has changed radically in the meantime, but the sort of humour that once seemed quintessentially Japanese now looks dated or simply dubious, such as Dad casually ordering around a steaming Mum as he lounges on the tatami. Even so, a wedding speech by the grand­mother, telling her daughter and new son-in-law that the greatest danger to wedded bliss is boredom, still rings true, and a duel between Mum and Dad over the control of the television that starts to look like a contest between two ninjas is still funny, even though today they would probably have his-and-her screens.
The 1999 film may not be great Ghibli, but like the lives of the Yamadas themselves, it nevertheless has a lot of little pleasures.