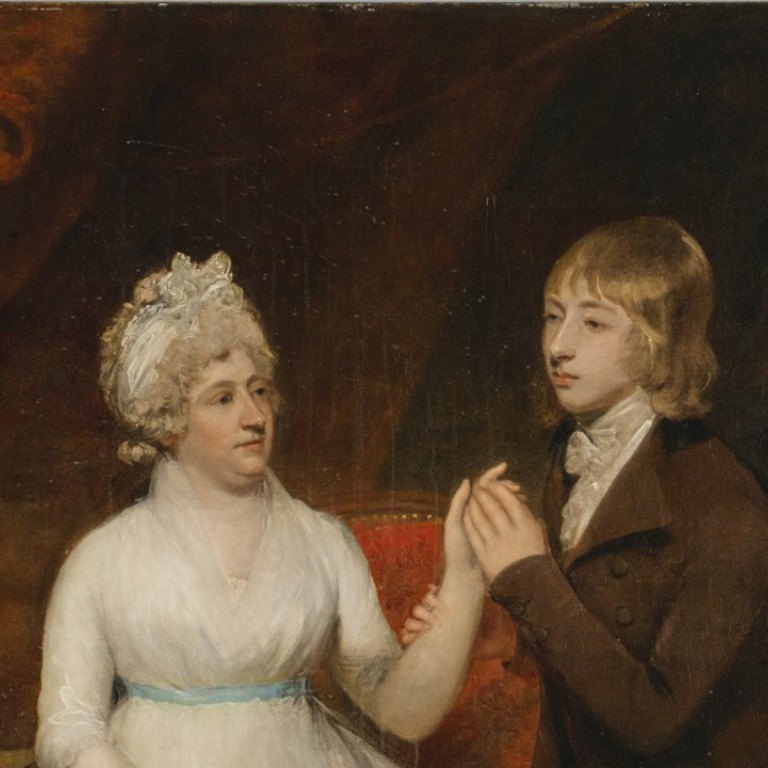 Opinion
The Collector
by Enid Tsui
The Collector
by Enid Tsui
Auction houses to persevere with selling Western art in Hong Kong - but should they move beyond big-ticket conservatism?
Despite a disappointing price for a Warhol Mao last month, some houses are intent on bringing more works by big-name artists to their Hong Kong sales – although their selections are predictable
A uction houses will continue to experiment with the sale of Western art in Hong Kong this month, when Christie's internationalises its 20th century and contemporary art evening here for the first time.
On May 27, works by Cecily Brown, Willem de Kooning, Adrian Ghenie, Gerhard Richter, Rudolf Stingel and Cy Twombly will be offered alongside Asian names more familiar in Hong Kong auctions.
The two top lots among the Western paintings are Richter's Abstraktes Bild 687-2 (1989) and Twombly's Untitled (1961), each esti­mated to fetch somewhere between HK$32 million and HK$46 million before fees.
Rival Phillips, which will hold its Asia spring auctions the following evening, has secured works by George Condo, Peter Doig, Anselm Kiefer, Richter, Ed Ruscha, Andy Warhol and Jonas Wood. It will hold a separate auction for more than 200
photographs taken by Warhol
during his trip to Hong Kong and mainland China in 1982.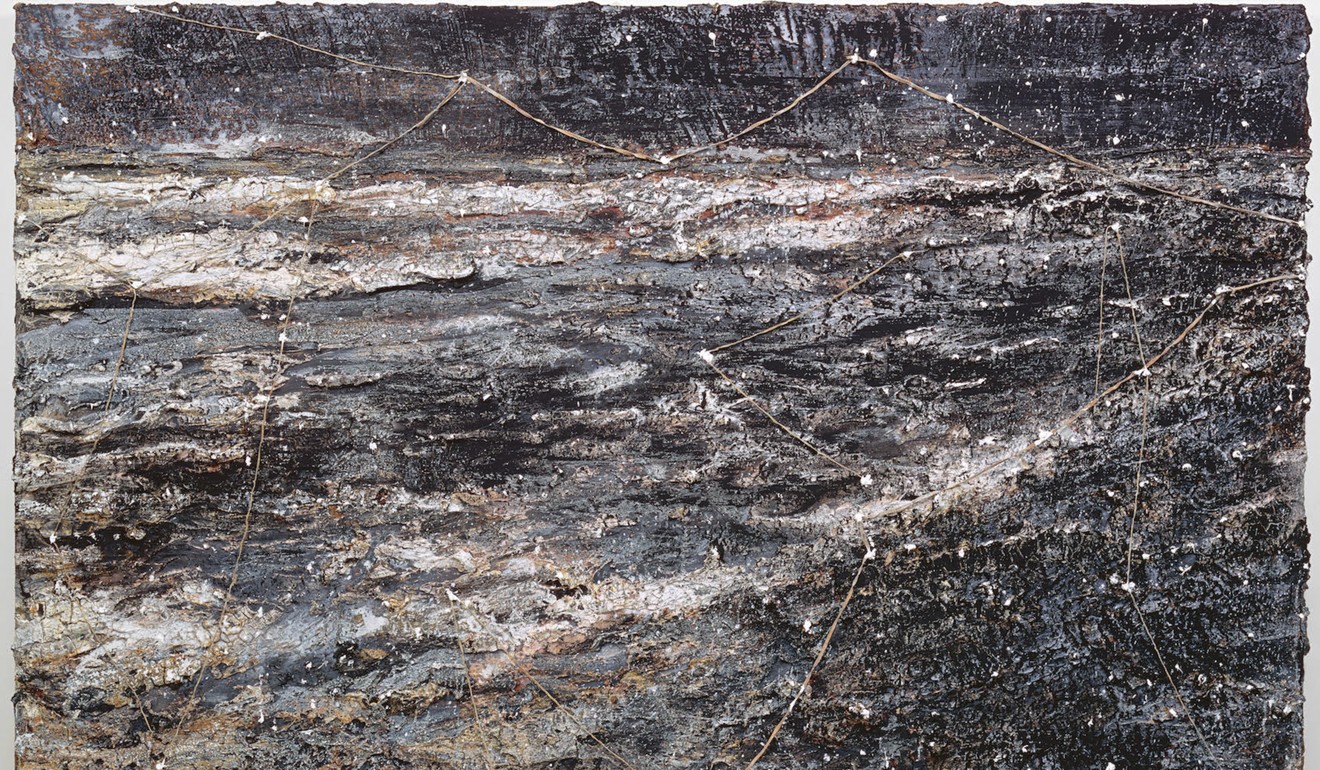 Christie's is calling its evening sale "ground­break­ing", a sale of "truly global proportions", and it is indeed still unusual for the Western art departments in New York and London to convince consignors to opt for a totally different time zone.
Bonhams started selling works on paper by Western artists in 2015, and last October,
South Korean pop star T.O.P.
included Western art for a sale he guest curated for Sotheby's, which went on to include West­ern contemporary art in its spring evening sale in March. Phillips had works by the likes of Ghenie, Roy Lichtenstein and Richter in its inaugural art and design auction in November, the same time Christie's held its "Loaded Brush" private sale of Western art.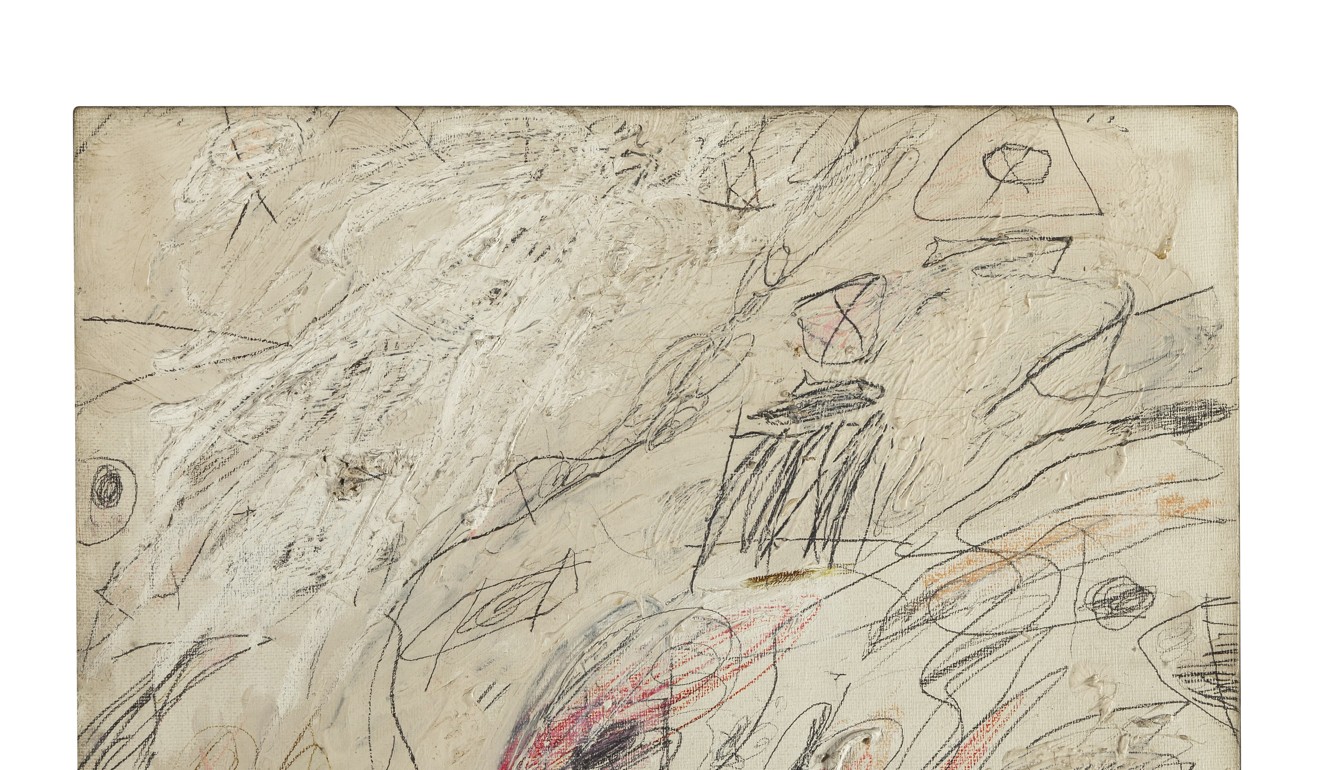 But there should be room for more diversity. Last year, Greater China became the world's biggest auctions market, but Hong Kong still holds far fewer auctions and sales than London and New York, and only about one in 10 of Christie's and Sotheby's specialist departments have permanent representatives in the city.
The selection of Western art for auctions is also extremely conservative, limited to about a dozen top-selling names in contemporary art with a well-established market and represented by powerful galleries. This is why it has become predictable that you will see a Richter Abstracktes Bild at a Hong Kong auction these days.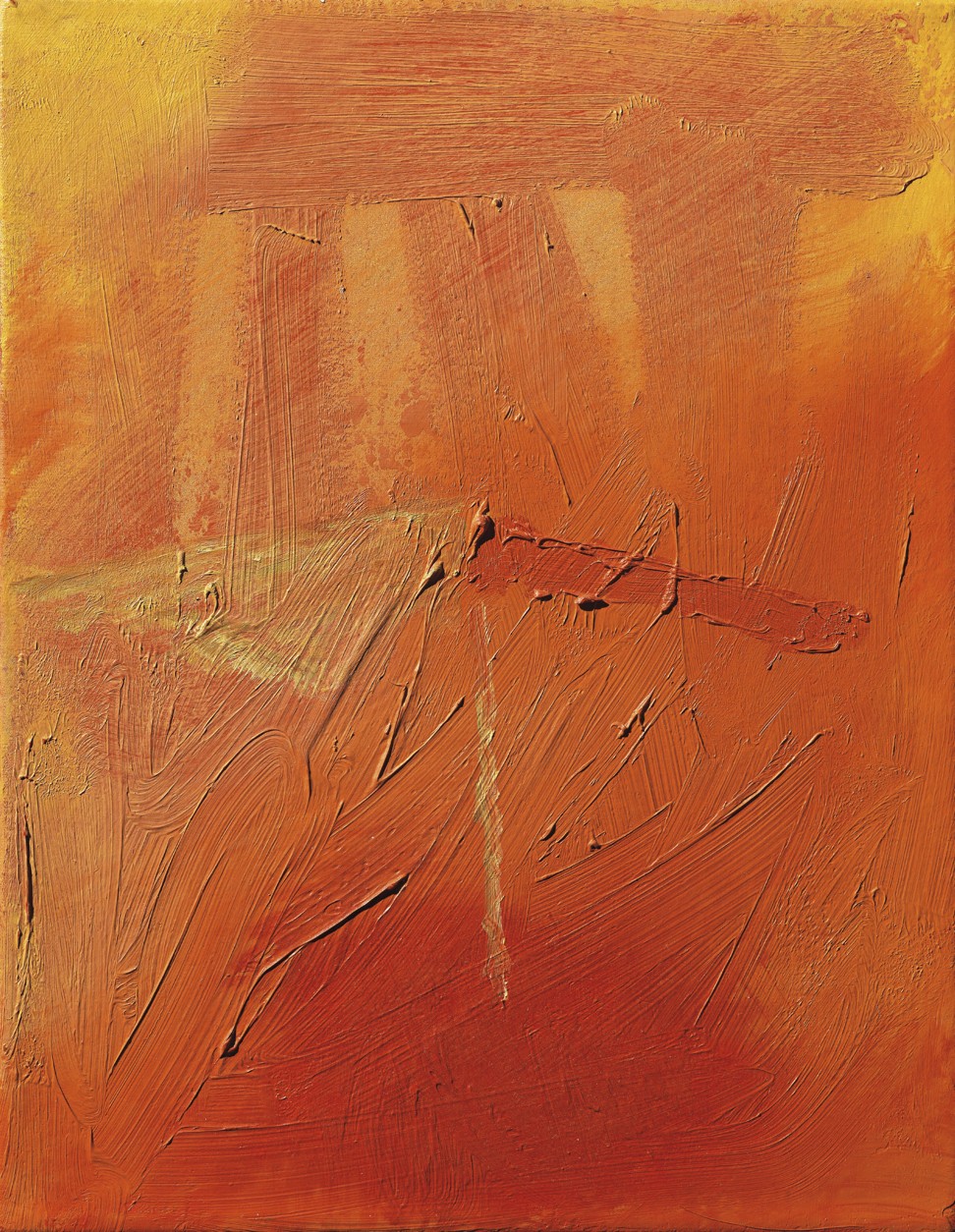 The 85-year-old German artist is known for working in multiple styles, but it is his abstract paintings that have had the most success in the market recently. His Abstraktes Bild 599, painted in 1986, sold for £30.4 million (HK$305.2 million) in a London auction in 2015, making him one of the most valuable living artists. The T.O.P. sale sold his Abstraktes Bild 850-7 (1998) for HK$12 million including fees, up US$600,000 from its last sale, in London, in 2011. Christie's included one in its "Loaded Brush" sale, as it will again this month, and Phillips is selling his 1980 work Abstraktes Bild 454-4 (estimated at HK$2.4 million to HK$3.5 million).
But bringing these big-ticket artworks to Hong Kong isn't always profitable. Last November, Richter's
Abstraktes Bild 776-1
(1992) fetched HK$19.9 million (US$2.6 million) at Phillips, significantly lower than the US$3.2 million value it achieved in London two years earlier. Last month,
Sotheby's sold Warhol's
Mao
(1973)
at a hammer price of HK$86 million, which on paper appeared to be a loss for the seller, who paid about HK$95 million, including fees, for the painting in 2014. Could the novelty be wearing off already?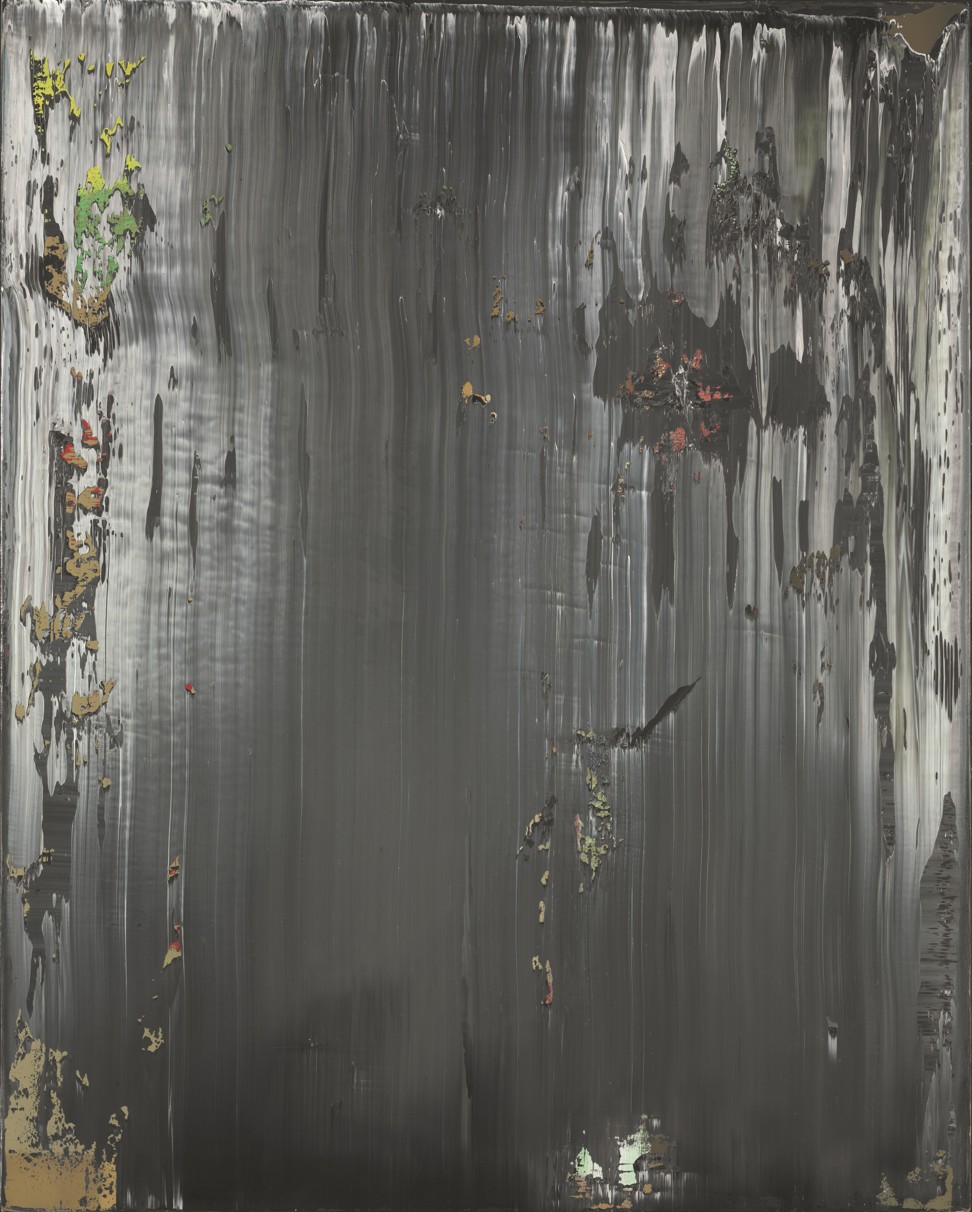 Just how well this latest batch of Western art will perform will depend on many factors, including the results of Sotheby's and Christie's major post-war and contemporary sales in New York the week before.
But here's a crazy idea for really growing the Asia auction market: most art lovers in Asia will never be able to afford a Richter or a Warhol (apart from his photographs), so how about selling lower-priced items from categories that may hold special appeal here?
A case in point is Portrait of Lady Jane Staunton with Her Son, Afterwards Sir George Thomas Staunton Baronet, And a Chinese Attendant Holding a Chest of Tea. This late-18th century work by British portraitist John Hoppner, estimated at £10,000 to £15,000, was unsold in a Sotheby's auction in London on May 3. Might it not have received much more attention in Hong Kong, where a street in Central is named after Sir George and where the figure of a Chinese attendant could have caused much post-colonial mirth? ■
This article appeared in the South China Morning Post print edition as: Focused gr oup