The greatness of 1989's My Left Foot, a biopic about Irish artist Christy Brown, is due predominantly to the acting. Daniel Day-Lewis is not only physically convincing as a sufferer of cerebral palsy – Brown found it difficult to speak, and could move only his left foot – he brings empathy and grit to an exacting role.
Well-rounded supporting performances by Brenda Fricker, as his ever-loving mother, and Ray McAnally, as his tough but proud father, expand what would otherwise be a claustrophobic drama, loosely based on Brown's eponymous autobiography from 1954. Day-Lewis and Fricker won Oscars in 1990 for their work.
Brown was born into a large working-class family in a poor area of Dublin. Although afflicted with cerebral palsy, his parents elected to raise him themselves, rather than send him to an institution.
His inability to communicate means that the young Christy is not credited with any intelligence, until he begins to chalk words on the floor with his left foot.
Christy starts to paint, and does it well, leading to an artistic career. The film charts his evolving relationship with his family and helpers, and is constructed around his first meeting with Mary Carr, the woman he would marry.
Day-Lewis, who is English, is convincing as Brown, and portrays his physical struggles with a thoughtful energy. The actor spent eight weeks in a clinic preparing for his role and the entire six weeks of the film's shoot in character. The crew cared for him on the set as if he were genuinely wheelchair-bound.
A scene in which Brown puts a record on a record player with his foot interested Day-Lewis in the role, as he thought that action would be impossible. The actor learned how to use his feet to paint, although some scenes were filmed with mirrors, as he was more adept with his right foot than his left.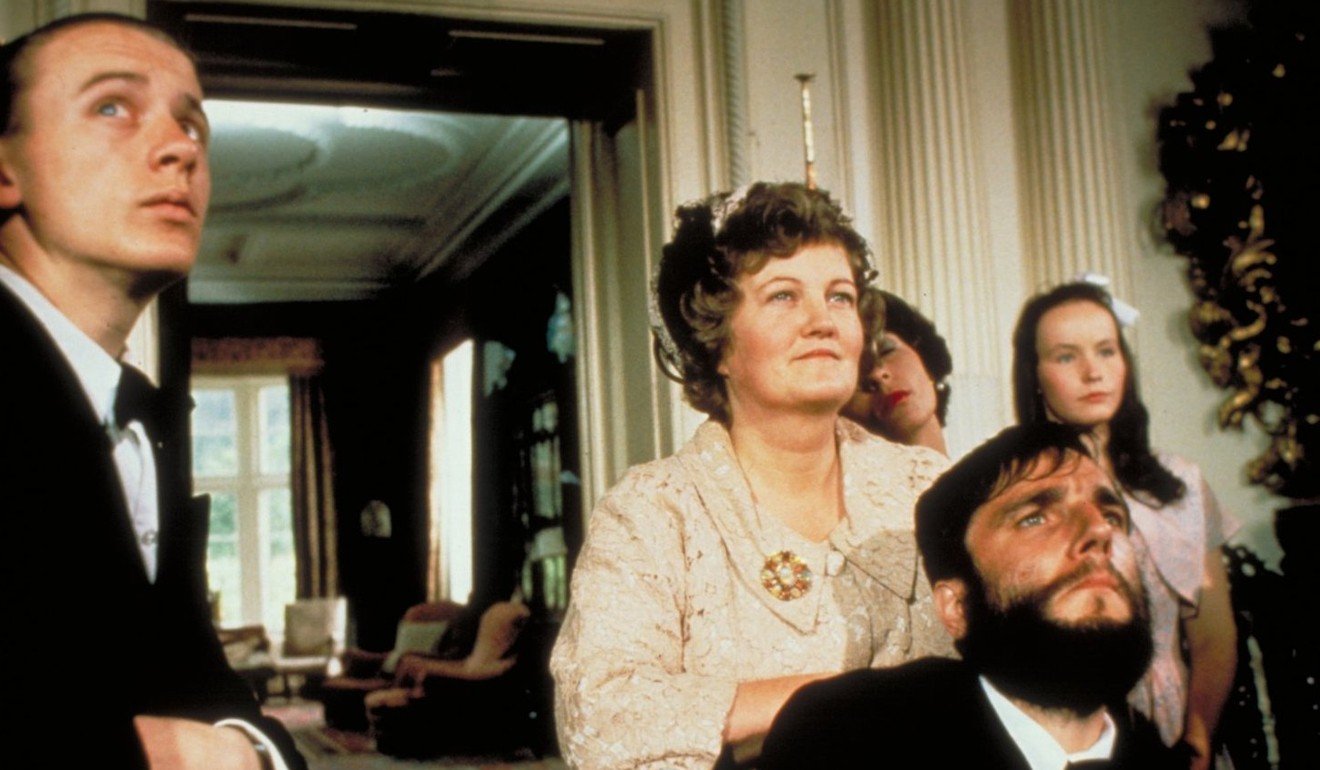 The movie came about because producer Noel Pearson once met Brown, and was impressed by his story. It began as a labour of love, as Pearson and writer-director Jim Sheridan were theatre people with no knowledge of the film industry. My Left Foot was shot for about US$1 million, and Pearson's own house was used as the location for some of the scenes.
The movie ends happily with Brown about to embark on his romance with Carr. Real life, however, was less kind, as Carr is said to have physically abused him. Brown choked to death while in her care.
My Left Foot will be screened on June 10 at the Hong Kong Arts Centre, in Wan Chai, and on July 23 at the Hong Kong Science Museum, in Tsim Sha Tsui East, as part of the Cine Fan programme.