Japanese master director Akira Kurosawa's films are renowned for their humanism, and Red Beard (1965) marks the apotheosis of this approach. The story of an arrogant young doctor who learns the value of dedicating himself to others from an older and wiser man is explicit in its humanistic message.
It was an important film for Kurosawa, who told writer Donald Richie that he had finally said all he had to say on the subject. After Red Beard, Kurosawa's work became bleaker, existential and more experimental.
Set in 19th-century Japan, the film has an unusual structure, as the story of the young doctor is intercut with vignettes about the impoverished patients he treats. Newly qualified Dr Yasumoto (Yuzo Kayama) is sent to a hospital for the poor, which is managed by the domineering Dr Niide, aka Red Beard (Toshiro Mifune). Yasumoto, who is in line to become the doctor to a shogun, can't believe he's expected to work in such hellishly deprived conditions.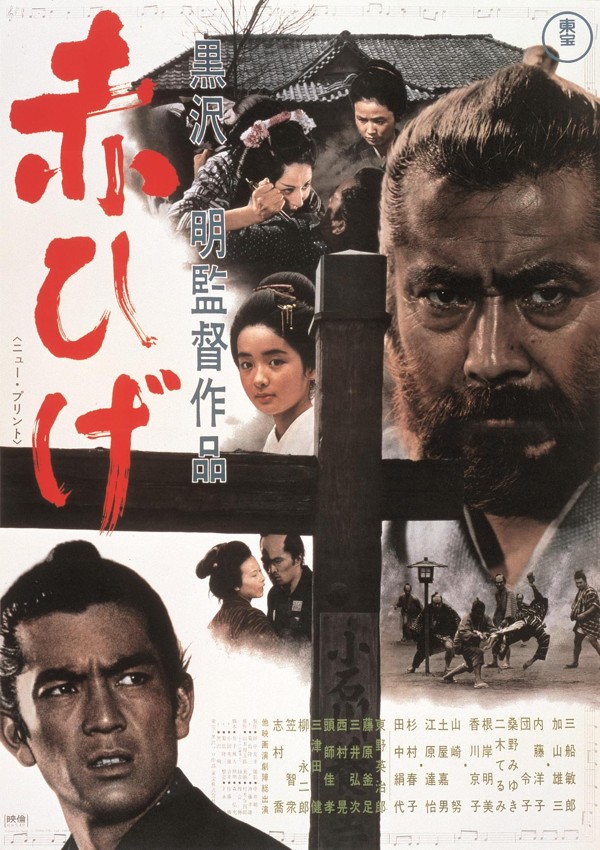 At first he rebels, by hanging back on his duties and refusing to wear his uniform. But through the guidance of Red Beard, the heart-rending stories of the patients and his treatment of an abused prostitute, Yasumoto learns that life's true reward is gained by humility and serving others.
The story is occasionally sentimental – an unusual quality for Kurosawa – and it has some odd diversions, including an incongruous martial-arts sequence more befitting a film about Wong Fei-hung than a social drama. But Kurosawa lays out the exposition with a masterful hand, and makes his point in a direct manner without being didactic.
As with all of his films, Kurosawa was meticulous in recreating the late Tokugawa era. He used roof tiles from 100-year-old buildings and wood from old farmhouses to create the sets. As a backdrop, the director built a small city, which was big enough to accommodate tour groups while the film was being shot. Interestingly, most of Red Beard is set indoors, so this impressive city is only glimpsed through doors, except in an earthquake sequence, for which Kurosawa burned part of it down.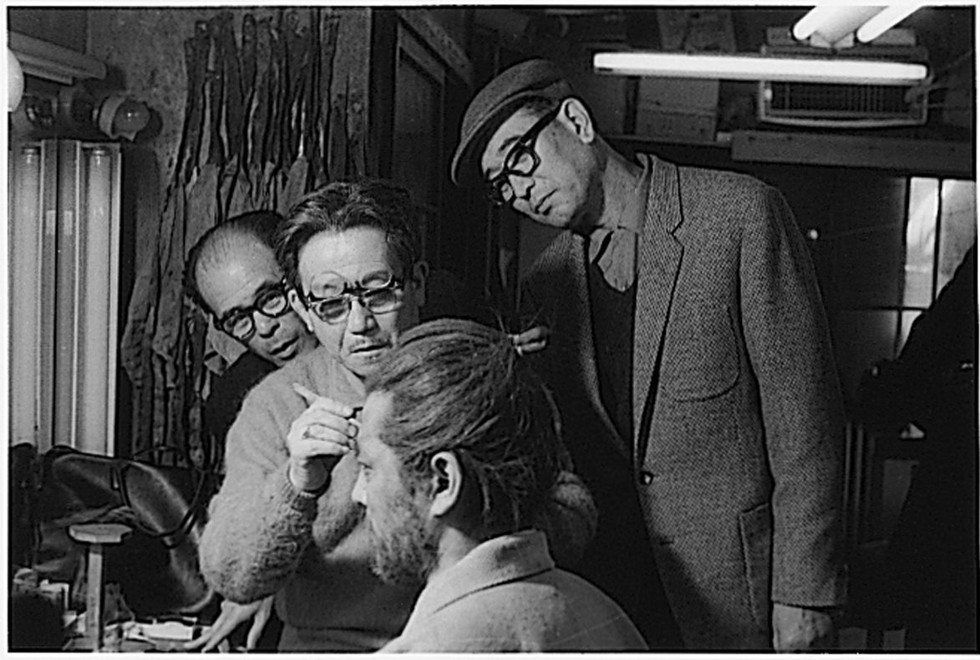 Red Beard marked a few closures for Kurosawa. It was the last film he made for Toho studios and the last of his films to feature his long-time star Mifune, who appeared in 15 others. Their personal and professional relationship came to an end after Red Beard; it is thought that each man resented the other's fame. Kurosawa didn't make another film until Dodesukaden, in 1970.
Red Beard will be screened on July 1 at the Hong Kong Science Museum, in Tsim Sha Tsui, as part of the Cine Fan programme.