At a recent film forum in Shanghai, director Feng Xiaogang slammed the latest craze among Chinese financiers of splashing out on "IP" – the shorthand for "intellectual property" and a reference to adaptation rights for books, graphic novels and games.
"Some investors said they'd got the IP for this today, and the IP for that tomorrow. But everything's pee," said Feng, a play on the "P" in the abbreviation, which sounds the same as "s**t" in Putonghua.
It's hard not to agree with him, given the recent slew of bad film spin-offs of television shows. It was even reported two years ago that a Chinese web production company had register­ed a patent for a film called Xinhua Zidian – that is, the title of the most commonly used dictionary in the country.
Chinese cinema 2016: the winners and losers in a year of disappointment
Feng himself is not immune to this craze. Just two weeks before his tirade in Shanghai, the filmmaker was in Beijing to attend the press launch for The King of Blaze, a tele­vision series created from – what else? – IP, in this case You Su-lan's popular Taiwanese manga from 1991. Representing one of the production's financiers, Feng said the project was bound to be a success because it could cash in on the support of the source materi­al's fans. He reiterated that belief again a few days later, at another press conference, for the television adaptation of Chinese gra­phic novel Dynasty of Swords, which he will produce for video-on-demand portal iQiyi.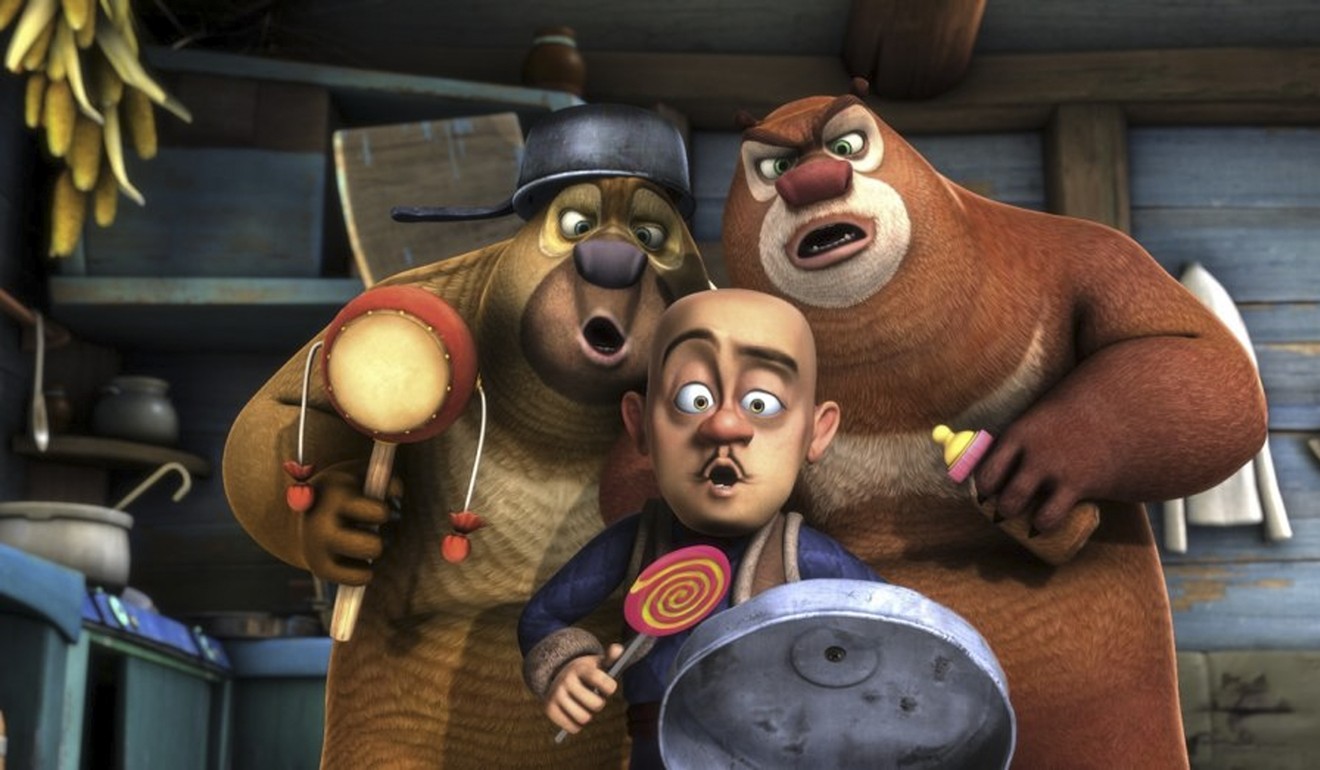 Adaptations for screens big and small are all the rage in Chinese showbiz. And it's easy to understand why – the sums involved can be phenomenal.
Take Journey to the West: The Demons Strike Back (2017), for instance. It took 1.65 billion yuan (HK$1.89 billion) at the box office, and Stephen Chow Sing-chi (the blockbuster's writer and producer) received an investment of 288 million yuan from (again) iQiyi to produce his web series adaptation of the film. The actor-director-star also pocketed 420 million yuan for the television development rights of his record-breaking 2016 Lunar New Year hit, The Mermaid .
Film review – Journey to the West: The Demons Strike Back finds Stephen Chow and Tsui Hark on autopilot
Elsewhere Boonie Bears: Entangled Worlds, the top-grossing Chinese animation movie, which has taken 522.5 million yuan this year, is based on a popular television cartoon series centred on a group of forest animals; and actor-turned-director Alec Su You-peng'sThe Devotion of Suspect X, which took 392.3 million yuan, is the first high-profile Chinese adaptation of a foreign "property" – the third instalment in Japanese crime novelist Keigo Higashino'spopular Detective Galileo series.
Stephen Chow's The Mermaid is part of an emerging trend: Chinese dominance at the box office
More recently, Lu Zhengyu's comedy The One and Lien Yi-chi's youth romance All About Secrets, both of which were released across China on July 7, are based on material that has seen success online.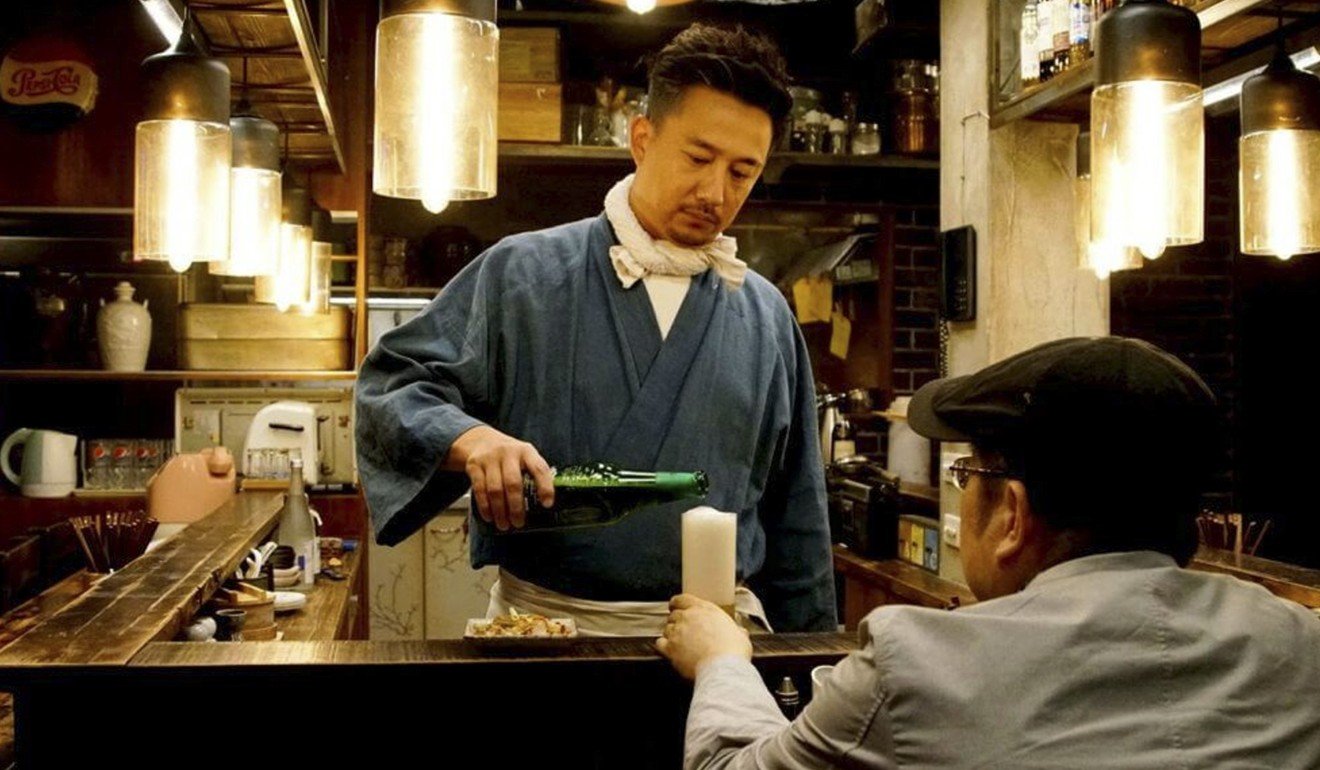 And there's more to come. Scheduled for release on August 4, Once Upon a Time is the film adaptation of Tang Qi's novel Three Lives Three Worlds, Ten Miles of Peach Blossoms (2009). Starring Crystal Liu Yifei and Yang Yang, the film follows a television series, Eternal Love (2017), based on the same book, about two star-crossed lovers caught in a war between rival deities. Featuring Mimi Yang Mi and Mark Chao Yu-ting, Eternal Love was a big hit in China during its run on Zhejiang Satellite TV and Shanghai's Dragon TV from January to March; its producers claimed the series has been viewed online "40 billion times".
The Chinese animators pushing back against the Hollywood tide
Not every IP production is guaranteed a level of success similar to that of its source material, however. Midnight Food Store, the Chinese-language adaptation of Japanese hit series Midnight Diner (2009), was roundly panned when it began its run last month. It was a surprising flop, given that the series – backed by Chinese companies and shot in Kaohsiung, Taiwan – stars revered actor Huang Lei and features walk-on parts by A-listers such as Mark Chao Yu-ting, Janine Chang Chun-ning, Ivy Chen Yi-han and Richie Jen Hsien-chi.
Film review: Midnight Diner 2 – Japanese sequel serves up another heart-warming human drama
The business potential of this IP craze is vast. Showbiz research consultants EntGroup created an online portal to assess the adapta­tion potential of Chinese web novels, analys­ing click rates and readership. However, while the analysis is interesting, the content is depres­sing, as most of the top-ranked proper­ties are fantastical stories about fighting gods or frivolous women (and sometimes both).
Maybe Xinhua Dictionary: The Movie won't be so bad after all.