In a 2005 interview with the South China Morning Post, artist Gaylord Chan Yu-sang, then 80, said he felt he was living on borrowed time having survived a bad car crash, heart attacks, strokes, lung cancer and 11 major operations.
"I am fascinated by death and am looking forward to it," he said. "In fact, I think death is fun […] I've told my friends that when I die, they should all bring a compass when they visit me. If the needle of the compass moves, it means I'm saying goodbye to them all."
Twelve years later and Chan has cheated death again. He had a stroke in June and was in hos­pital for three weeks. Now he's back at home recuper­ating. His friends are pleased to report that he hasn't lost the power of speech. "He is a tough man. I really admire someone with such a will to live," says Ian Findlay-Brown, editor and publisher of Asian Art News.
When Hong Kong had no galleries: 1970s art revisited in show
Findlay-Brown says Chan's art is never about any specific issue but, he believes, it is a way for the artist to deal with the deep psychological scars he has carried since the Japanese occupation of Hong Kong, when he was in his 20s, as well as his frequent struggles with health issues. "You cannot bring up the war with him – he still gets very emotional about it," the editor says. "One expects some kind of rage to come through art by someone who has struggled with his memories. But it surprises me that the toughness is not there."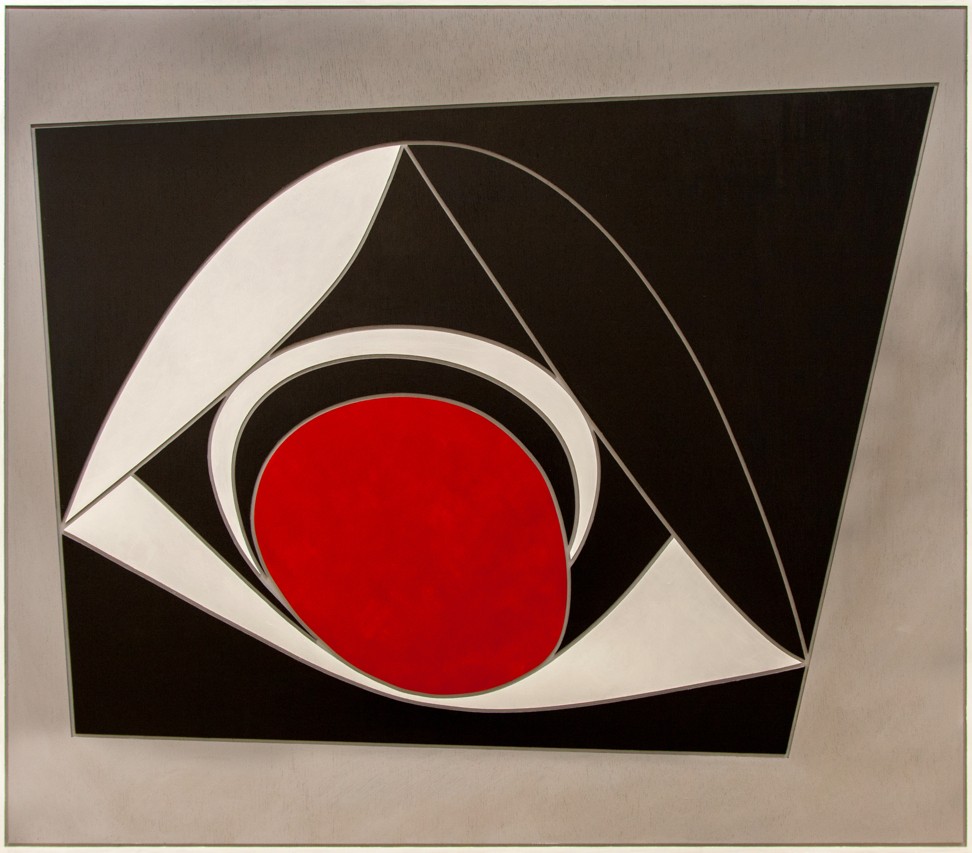 Sadly, the recent hospital stay meant Chan missed the opening of his new exhibition, at Hanart TZ Gallery. "Gaylord Chan: Painting at 90" includes artworks from the late 1980s until 2009, when the artist could no longer use a brush with ease, as well as digital creations made for the show.
Hong Kong artist, 95, on teaching himself to draw, his Sunday painting box, and his big break
Exuberant colours, which says Findlay-Brown – along with a sense of fun and a striking sense of vitality – are central to Chan's work, are what hit the viewer first. Abstraction has been the artist's preferred visual language since he studied under designer Ho Tao and artist Hon Chi-fun at the University of Hong Kong from 1960-1971. (Chan was a full-time engineer at Cable & Wireless back then, and a mature student at 42.)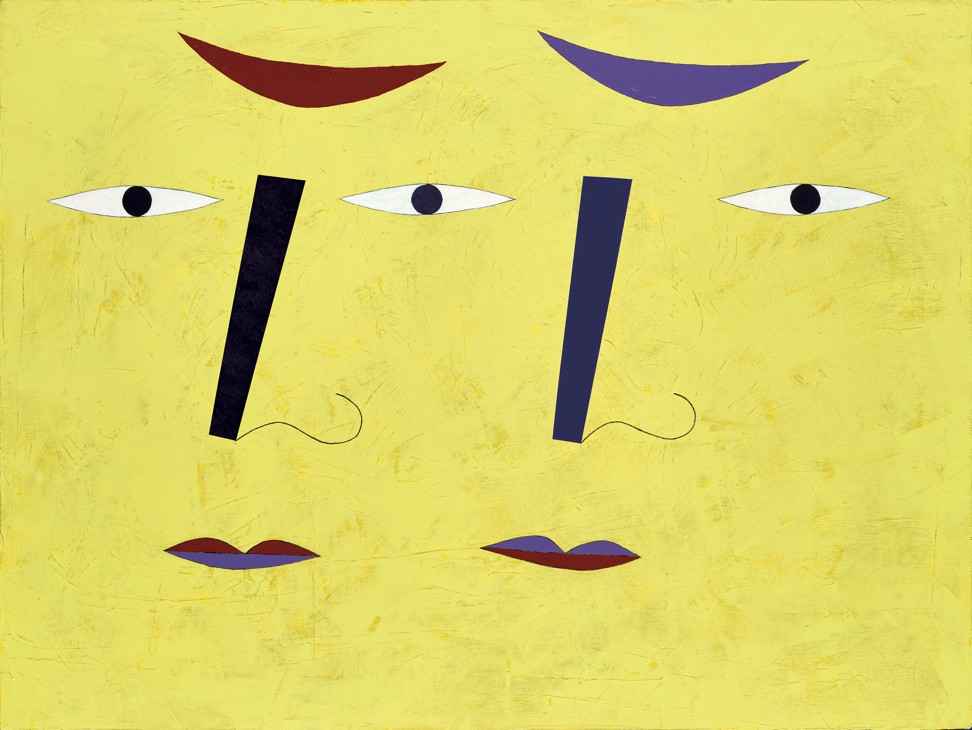 Unlike Hon, who is about the same age, Chan's approach to the abstract form is intuitive rather than scholarly, according to Hanart TZ's owner, Johnson Chang Tsong-zung, who has exhibited his work for decades. Chan has never been one to set firm boundaries for himself or the many students he and his wife, Josephine Chow Suk-fan, have taught at their Culture Corner Art Academy, a private art school started after Chan retired from Cable & Wireless, and where contemporary artist Lee Kit was once teaching assistant. Ho Sin-tung, one of Hong Kong's most promising young artists, is an alumna.
Many styles of painting are included in the new exhibition, in fact. Works such as Half Yellow Moon (1989), with their narrative-free geometrical shapes, let viewers' imaginations roam freely, as do Chan's primordial paintings of anthropomorphic beasts.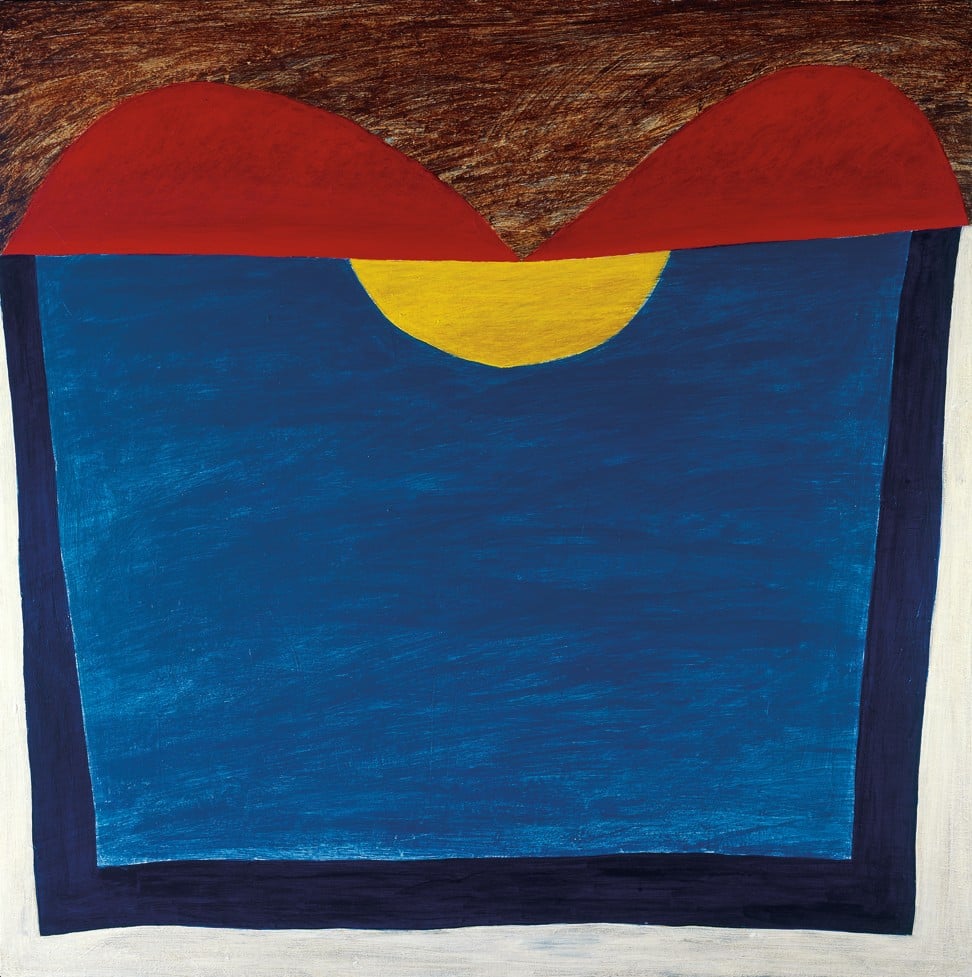 Others are unapologetically sexual – shapes resembling male and female genitalia are recur­ring motifs in paintings such as Here I Come (1993) – and Chang says the nonagenarian can never resist a bit of schoolboy humour. He is not above joking about the slang word for penis – which sounds like the number seven in Cantonese – in his 1995 work 7 to the Nth Power (not included in this exhibition). By contrast, paintings such as Bifocal (2009) – two elegant, abbreviated faces against a bright yellow background – have a philosophical tranquillity about them.
A new-found world: Hong Kong artist Ha Bik-chuen's legacy
Chan hasn't painted with a brush on canvas since a stroke partially immobilised him shortly after he created Bifocal. That's when he started experimenting with a computer, and the limited-edition printouts in the current show are exactly what they look like: jagged drawings made with the Microsoft Paint programme that comes with all Windows machines.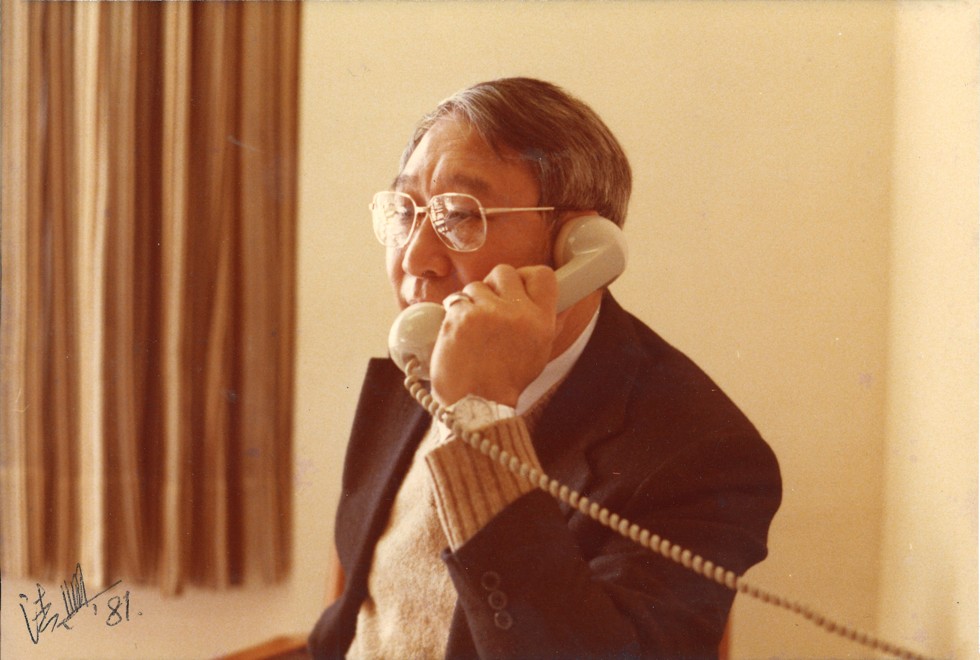 Chan has said he does not want these images to look polished, and that he likes the rawness of his new medium.
That may be so, but he has also asked others to help transfer the digital images on to other surfaces, such as the flags he made for the Bamboo Theatre, in the West Kowloon Cultural District, in 2012, and wood (the design is etched in and painted over with acrylic). One example is Ring (2017), a work on wood that is a stunning realisation of a beautiful concept from a still-passionate and vigorous mind.
"Gaylord Chan: Painting at 90" will run at Hanart TZ Gallery, 4/F, Pedder Building, 12 Pedder Street, Central, Monday-Friday, 10am-6.30pm, Saturday, 10am-6pm, until September 2.