Chinese filmmaker Jia Zhangke likes to slow things down so that they can be clearly observed. For Platform (2000), Unknown Pleasures (2002) and The World (2004) – the trilogy that will probably stand as his masterpiece – he adopted a slow pace to depict the lives of those who had been left behind by the country's rapid modernisation.
Still Life (2006), Jia's film about the mass social dislocation caused by the building of the controversial Three Gorges Dam, brings some documen­tary techniques into the mix. The film was shot in Fengjie (an ancient city in Chongqing municipality that's now submerged) against the background of the demolition of the towns in the area to make way for the flooding, and Jia used many local residents as actors. The combination of real lives, fictional characters and demolition makes for thunderously powerful viewing.
The story focuses on two characters from the northwest who are searching for their spouses – both disappeared during the forced evacuation of Fengjie. Han Sanming (played by actor Han Sanming, who gave his name to the character), a miner from Shanxi, is looking for his estranged wife, whom he has not seen for many years.
Film review: Mountains May Depart – Jia Zhangke takes a leap from China's capitalist present
A second storyline features Shen Hong (played by Jia's actress wife, Zhao Tao), a nurse also from Shanxi whose husband came to Fengjie, became a demolition industry boss and stopped calling her.
Although the focus of the film is the destruction and despair caused by the evacuation, Jia is too good a filmmaker to ignore the plot, which features some unexpected revelations and some emotionally resonant confrontations.
Still Life has an unusual genesis. Jia originally went to Fengjie to make a documen­tary about the painter Liu Xiaodong, who was painting portraits of the demolition workers in the area.
Faced with large-scale devastation that resembled the aftermath of a nuclear attack, Jia decided to shoot a feature about the effects of the dam at the same time. The documentary, called Dong (2006), provides an informative complement to the feature, and Jia has said they can be watched together so that the viewer can form a deeper understanding of the social upheaval caused by the dam's construction.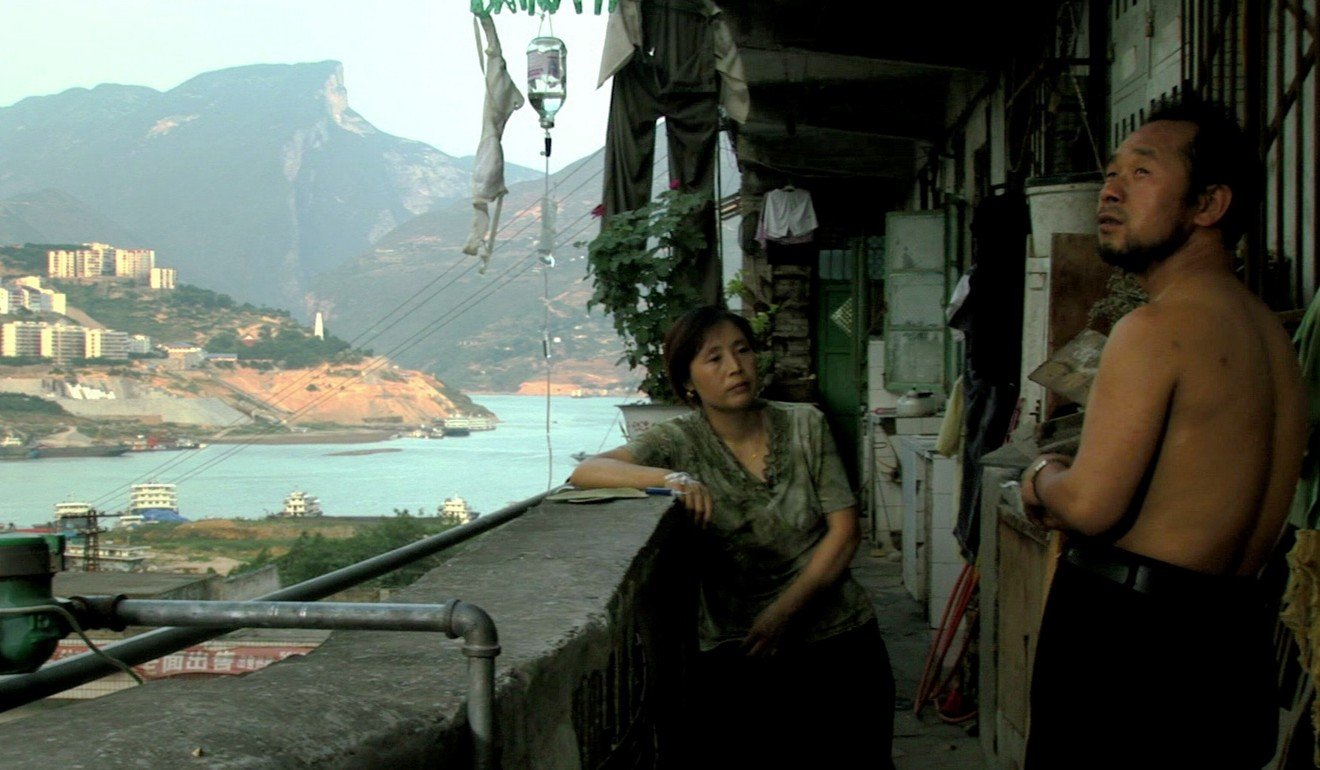 Unexpectedly, Still Life was approved for release in China. Jia thinks this was because people knew so much about the Three Gorges Dam by 2006 that the film's content was not considered controversial by authorities. Outside China, Still Life won the Golden Lion for best film at the Venice Film Festival in 2006.
Jia Zhangke: why my films are received differently in China and abroad
Still Life will be screened – together with short film Lunar Dial (2016) – on August 5, at Broadway Cinematheque, in Yau Ma Tei, as part of the M+ Screenings: City Limits programme.