The FIRST International Film Festival prides itself on being a platform for new and groundbreaking Chinese filmmakers – its awards come in the form of acrylic bricks. This year's festival, the event's 11th edition, began on July 21 in Xining, capital of the northwest­ern province of Qinghai, on a defiant note.
Delivering a seemingly impromptu opening speech to a packed cinema at a downtown multiplex, the festival's chief executive, Li Ziwei, recalled how detractors had been telling her the festival was "dead meat". But her team were fighters, she said, adding: "The atmosphere this year is different, but you've got to do what you have to do."
The objective of the festival, she said, was "merely to survive", and she ended her emotional address with a plea: "Leaders, please let us continue."
Li's speech appeared to substantiate reports that have circulated in recent months suggesting that FIRST – which was founded in 2006 in Beijing as the Student DV Festival, before reinventing itself in Xining in 2011 – would be curtailed or even shut down by the authorities in the run-up to the Communist Party's 19th National Congress in the autumn.
Coup at Cannes gives art-house cinema in China a boost
Li and her team were understood to have engaged in delicate negotiations with the authorities all the way up to the start of the festival.
While a much smaller event than its counterparts in Shanghai (established in 1993) and Beijing (2011), FIRST has become the benchmark of Chinese cinema's development for both local and overseas curators. The festival's content makes up for its lack of cosmopolitan clout and glamour: bold enough to include first-timers whose films might veer away from the official social and political narrative, FIRST boasts a stellar record in propelling films to bigger things.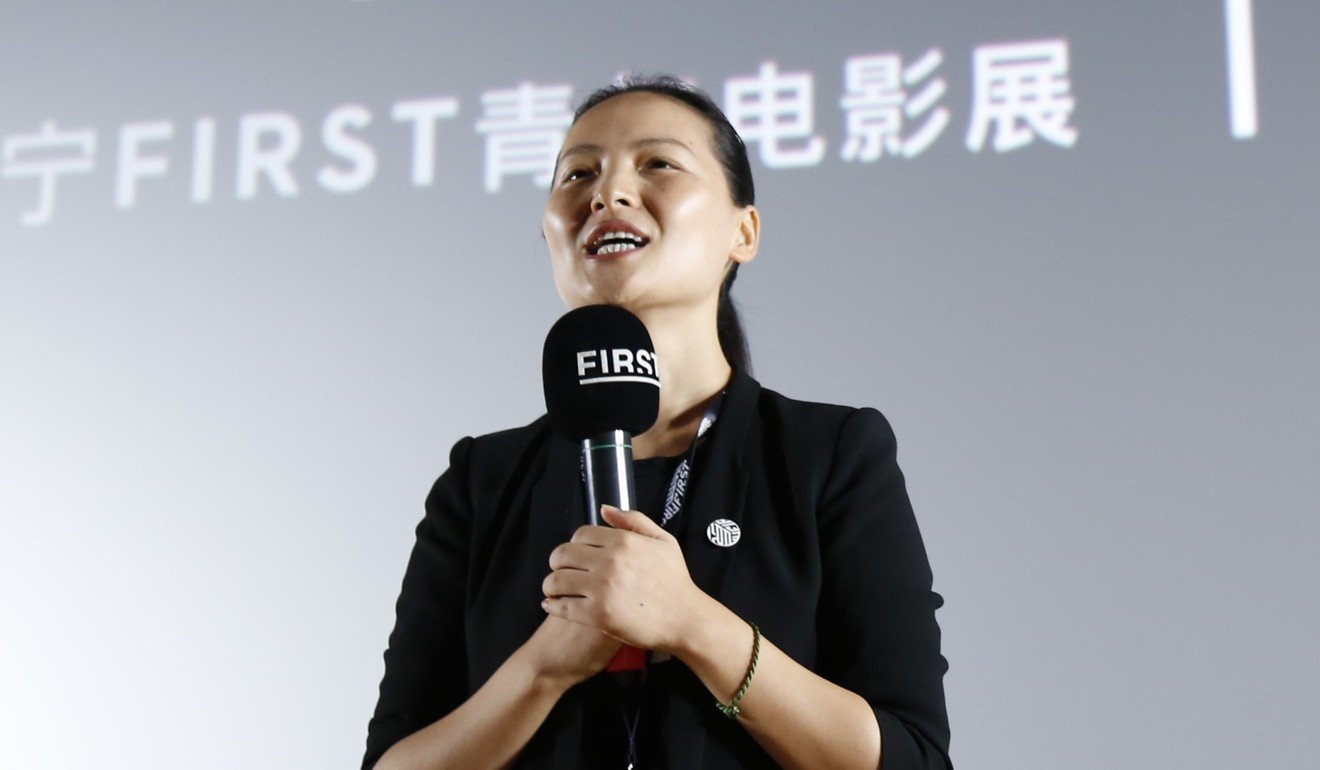 In 2014, first-time director Xin Yukun sprang to fame by winning the festival's best film and best director prizes with The Coffin in the Mountain, a success that led to the film's international debut at the Venice Film Festival. (Grateful for FIRST's role in launching his career, Xin premiered his follow-up, Wrath of Silence, at Xining this year despite interest from other, bigger festivals.)
The following year, Degena Yun's A Simple Goodbye followed up its award-winning debut in Xining by winning the Spirit of Asia Award at the Tokyo International Film Festival.
Chinese films conspicuously absent from Hong Kong festival
But it was 2016 that was FIRST's break­through year. Zhang Tao's double prize­winner, Laughing to Die, about an ailing old woman's slow and painful demise as she is moved between her children's homes, eventually appeared in a reworked version at the Cannes Film Festival's ACID sidebar – one of only two Chinese-language films that graced the Croisette this year. And Zhang Dalei's The Summer is Gone was shown extensively around the world following its debut at Xining, scooping best feature film at Taiwan's Golden Horse Film Festival.
That's a tough act to follow, and FIRST's 2017 crop of films is not as visually powerful or nuanced as entries in previous years. Even so, some have stories, characters and themes that would be unlikely to feature in the more controlled and officially sanctioned environments of festivals and film programmes in bigger cities less distant from Beijing.
How the West may be helping to shape Chinese cinema's next new wave: two emerging filmmakers tell their stories
Filmed in a 4:3 aspect ratio and mostly in black and white, Cai Chengjie's Shaman is set in a snow-covered village where an abused, homeless widow fakes mystical powers to earn a living – and discovers she really does have magical abilities. Instead of playing it as a dark revenge comedy, Cai shows how the villagers – and Chinese society in general – wouldn't hesitate to exploit or persecute saints in their midst.
As the protagonist says: "You couldn't escape from your doom even if you could predict your future right."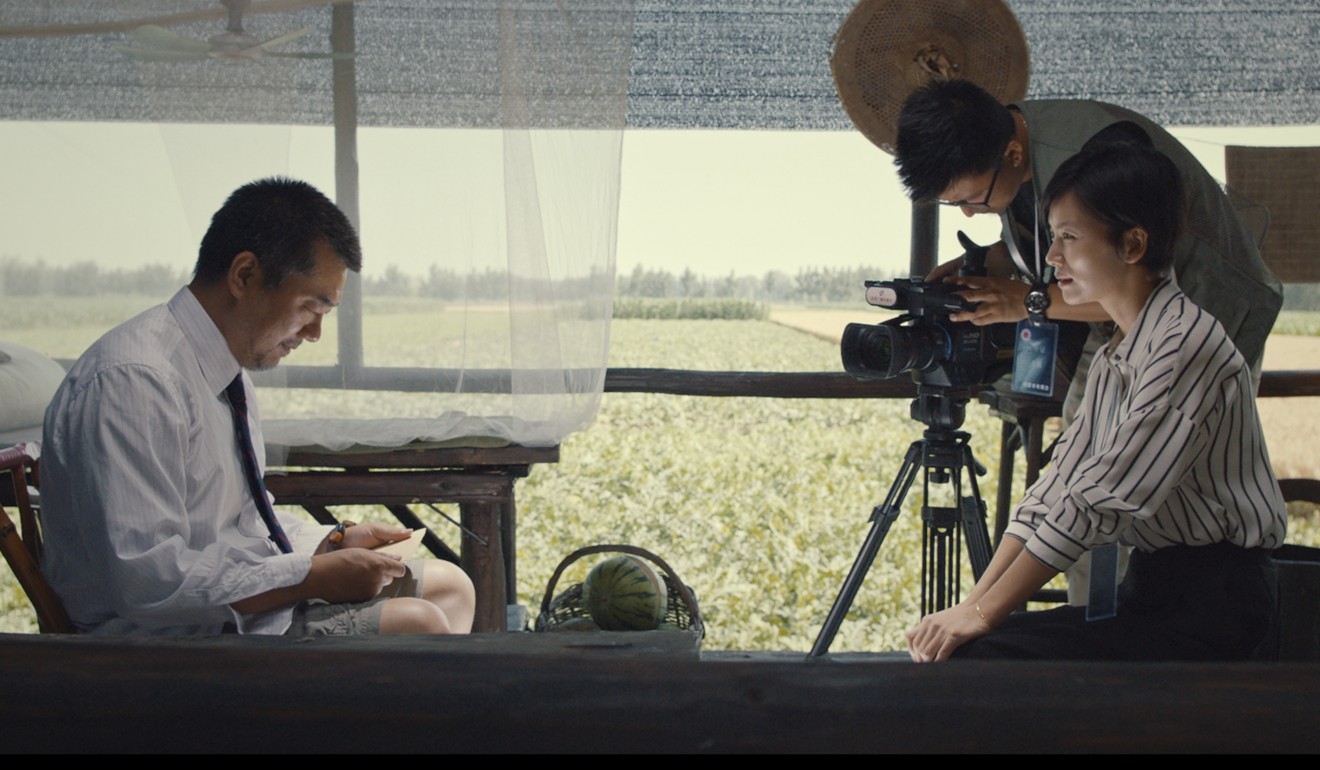 Small-town moral corruption is also at the centre of To Kill a Watermelon, which is based on a novella about a roadside fruit vendor forced to rethink his world view after playing a part in the arrest and execution of a man who took up arms to resist a corrupt official and his bullying family.
While most Chinese adaptations would water down anything controversial in the source material, director and screenwriter Gao Zehaoadds elements to the original story to up the political ante of his film.
One of its villains, a village chief, speaks explicitly about how ordinary people should comply with their leaders. After experiencing an epiphany, the disgruntled protagonist burns a 100 yuan banknote – a vote of no confi­dence in those in power, given how a previous close-up of the same bill revealed the image of the Great Hall of the People on its back.
Lights, camera, action in the Hollywood of China
Zhou Ziyang's Old Beast was originally titled Old Bastard– and its protagonist certainly lives up to that. Played by veteran actor Tu Men, Yang is a pensioner who would stay out all night at massage parlours, secretly sell a best friend's only source of income – a camel – to buy gifts for his mistress, and steal the money marked for his wife's operation to pay his own debts.
His antics eventually lead to a violent showdown with his dismayed offspring, a scuffle that leads to another stand-off between them in the courts.
All this is set in Ordos, the lavish, under­populated megacity in Inner Mongolia once notorious for its empty boulevards and apartment blocks – all of which viewers see as Zhou's lead character travels around the city on his various escapades.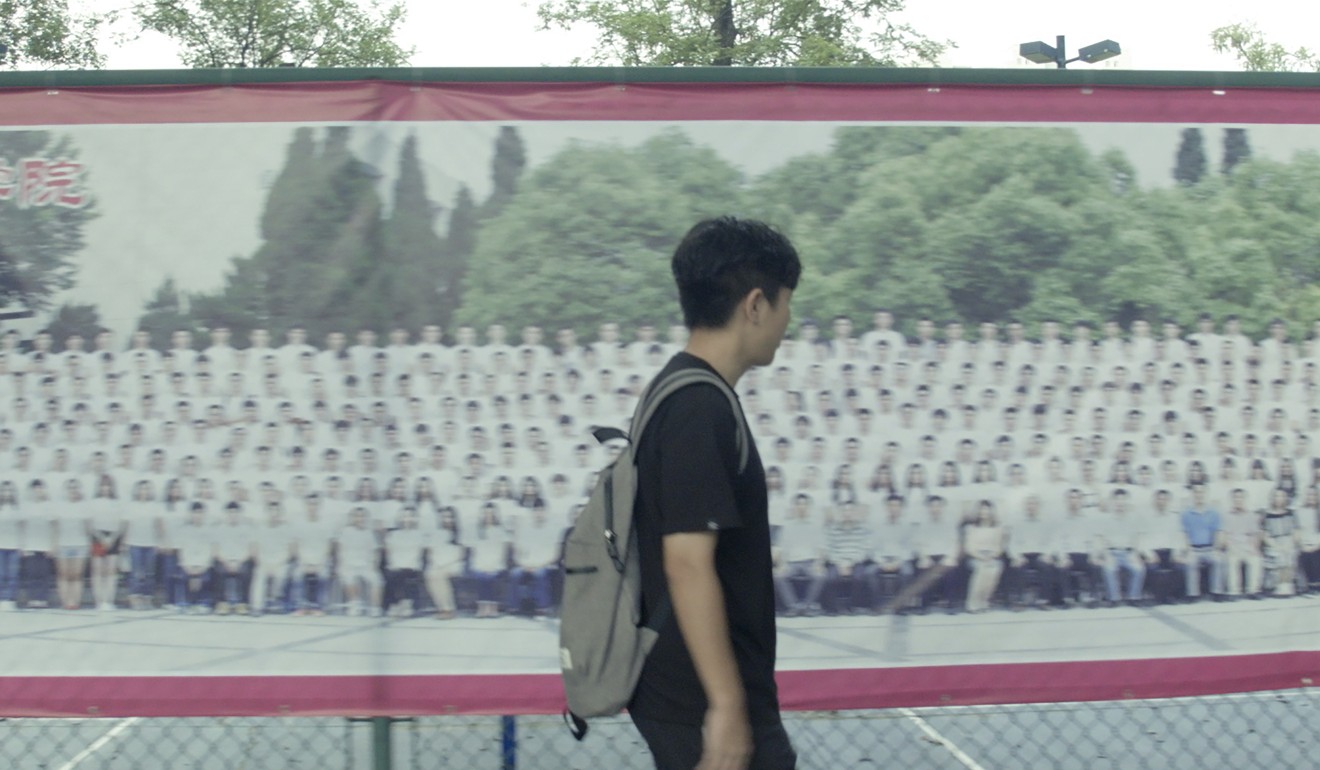 The old man's near-amoral attitude towards his family ("Lock them up for a few years for all I care," he tells a judge about what he wants the court to do with his children) is a reminder of the dysfunctional relation­ships spawned by the Cultural Revolution – a topic the film's producer, the "Sixth Generation" auteur Wang Xiaoshuai, has frequently visited in his own work.
Some films show a younger gener­ation of filmmakers increasingly looking abroad for inspiration. Zhang Wenlong's A Mix of Oil and Water is a film of two halves. First, there's a black-and-white film-within-a-film about three university students in Nanjing; 40 minutes into that and after a title card, colour appears and the story starts again with the characters now appearing as their real selves, people who have been used as models for a student's film.
Chinese filmmakers feel the political heat at Rotterdam film festival
Made on a budget of 4,000 yuan (HK$4,600) and probably with the unpaid services of the director's friends, A Mix of Oil and Water reveals influences from far and wide: elements and sentiments from Wong Kar-wai's Happy Together (1997) along with Apichatpong Weerasethakul's bifurcated storytelling structure and Jean-Luc Godard's penchant for tracking shots.
A Mix of Oil and Water – like its more subversive counterparts this year – exemplifies FIRST's foundational ethos of breaking barriers. With its link-up with the International Film Festival Rotterdam and Hungarian director Béla Tarr's presence as the mentor of its training camp, the festival has also consolidated its standing beyond China's borders, a sign that this year's FIRST shouldn't be the last.