Few people have ever been able to deliver a one-liner with the skill of Groucho Marx, and the verbal barbs in 1935's A Night at the Opera remain incisive today. What's more, this lavish MGM production provides large-scale props for Harpo Marx to deploy in surreal acrobatic gags that are as hilarious as they are bizarre.
Humour usually dates as fashions change, but A Night at the Opera demonstrates the longevity of the Marx Brothers' unique brand of humour.
The Brothers – here a trio, rather than the quartet of their earlier movies – were already major stars by 1935. Brilliantly funny films such as Animal Crackers (1930) and Horse Feathers (1932), made for Paramount Studios, were anarchic and anti-authoritarian, and became popular hits. But their previous work, Duck Soup (1933), a political satire now considered a classic, performed less well at the box office.
A Night at the Opera came about because Irving Thalberg, head of MGM, a studio known for its lavish productions, suggested they make some films together to revive the Brothers' career. The Brothers' inexpensive Paramount works traded on processions of gags set within a slim storyline. Thalberg's idea was to increase the production values so the films looked more glamorous, and set the jokes in fully wrought stories that included big musical numbers, and a bit of romance.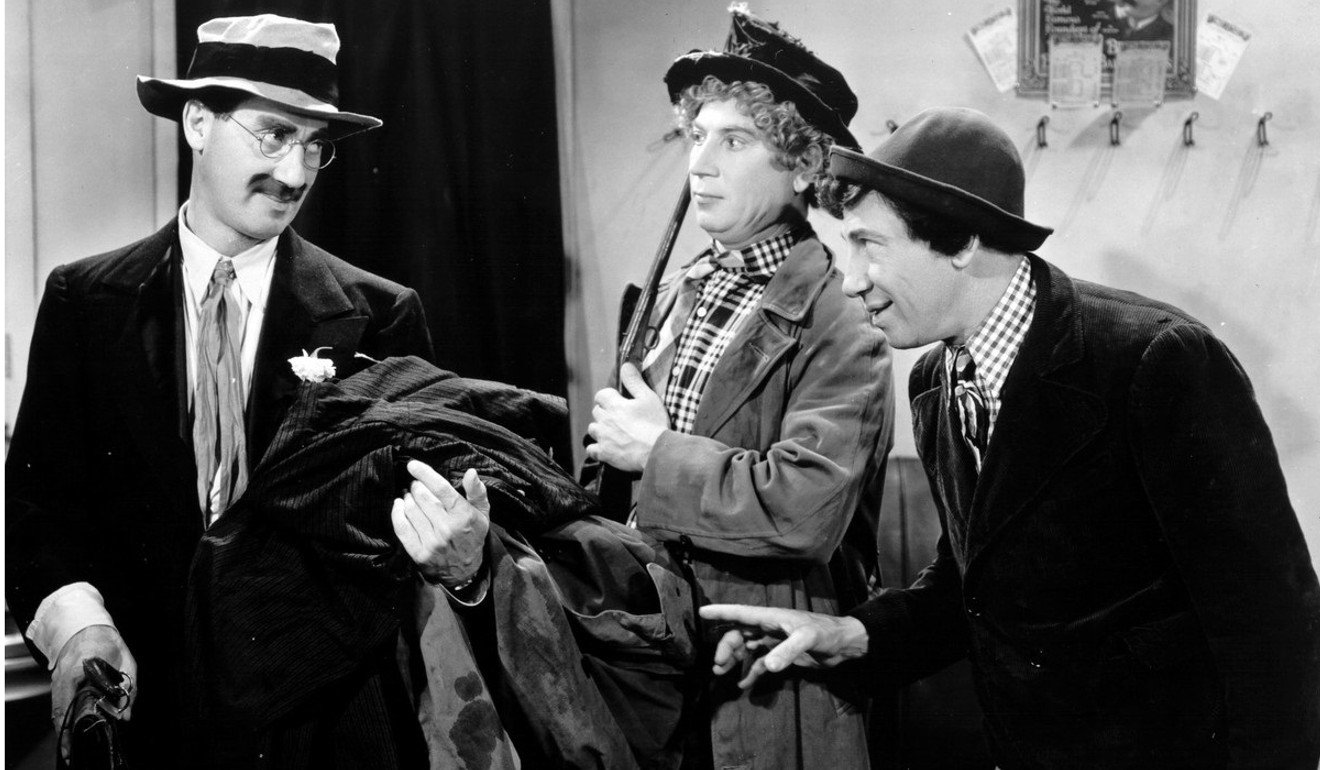 The approach worked, and A Night at the Opera and A Day at the Races (1937) were big successes. Critics have debated whether Thalberg's conventional approach watered down the anarchic humour or provided the Marxes with a solid base on which to anchor it. Either way, A Night at the Opera is a comic masterpiece.
As in 1931's Monkey Business, a good portion of the film is set on a ship, with the remainder inside an opera house. Groucho plays Otis B. Driftwood, a wheeler-dealer who acts as a kind of PR to the rich patron of an opera company. After some dealings with the shifty Fiorello (Chico), he decides to co-manage an opera star himself, and use his quick-fire wit to get his man a lead role. Alongside the humour, there are opera performances and a youthful romance.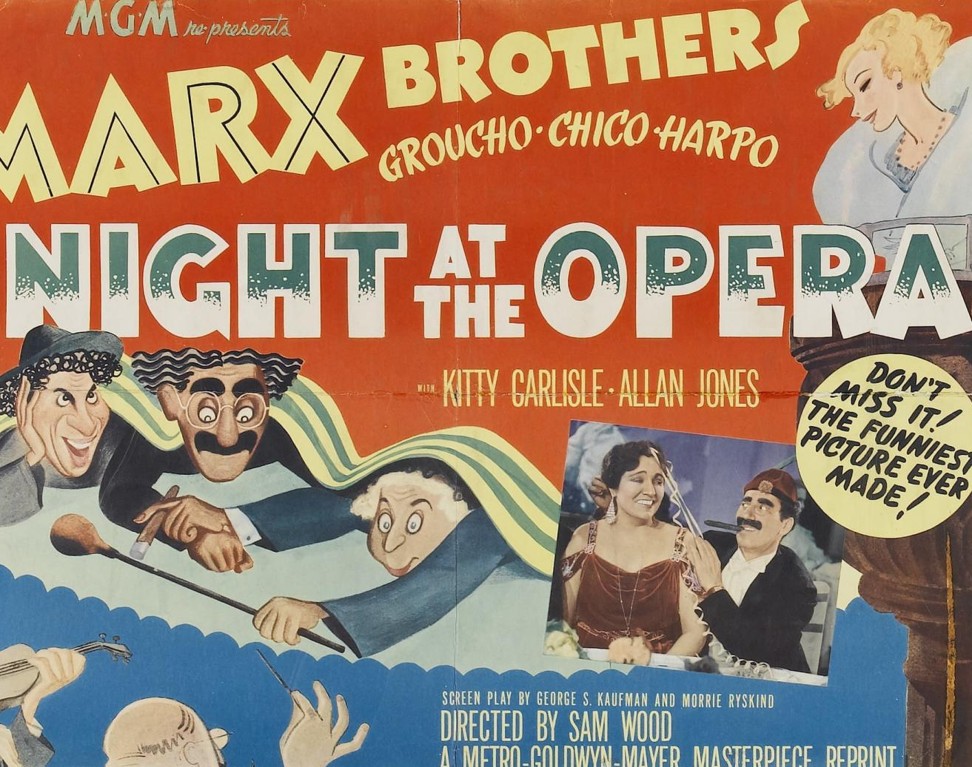 In spite of the short dramatic interludes, the gags come thick and fast. A highlight is a scene, designed by comedy genius Buster Keaton, in which an endless array of ship's workers pack themselves into Groucho's minuscule cabin and try to carry out their various duties.
A Night at the Opera will be screened on August 20 at the Hong Kong Arts Centre, in Wan Chai, and on August 25 at The Sky Cinema, in Tai Kok Tsui, as part of the Summer International Film Festival.