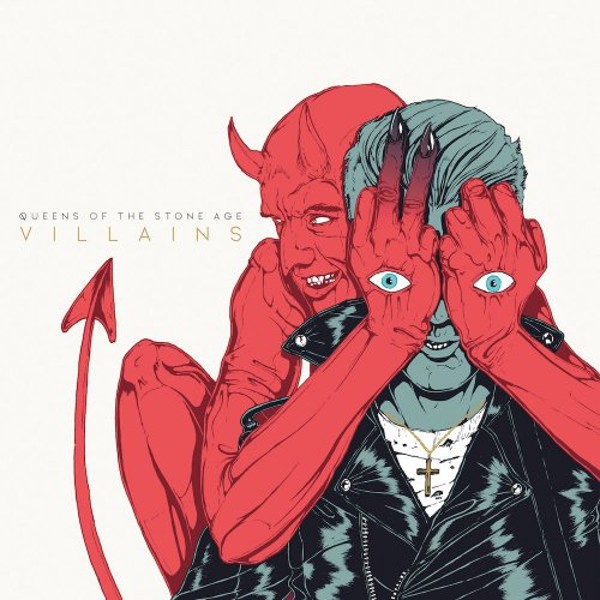 Queens of the Stone Age
Villains
Matador
Like a gigantic ginger Elvis, Josh Homme approaches his music with a hip-shaking swagger. Whether it's the strip-club sleaze of The Eagles of Death Metal, the bass-driven Them Crooked Vultures, or the slinky grooves that flavour the fiery riffs of his Queens of the Stone Age day job, the towering desert rocker knocks out tunes that make you boogie as easily as they break your nose.
For the seventh QOTSA album and the follow up to 2013's … Like Clockwork, Homme has turned to DJ/producer Mark Ronson. While the Uptown Funker may seem an odd choice for the rock behemoths, it makes sense as soon as Michael Shuman's pulsing bass and new drummer Jon Theodore's battered snare kick in on head-nodding opener Feet Don't Fail Me.
It's hard to tell how much influence Ronson had over these nine tracks, as there's no needless retro brass sections or an overload of synths. It could be that the beatmaker added a little more pop sensibility – after all, this is Homme's not-so-subtle reminder that rock 'n' roll is always meant to be danced to.