Officially, a record 30,000 people attended Photofairs Shanghai this month, though the real number is likely to be higher, given the many touts outside the venue reselling used VIP passes.
Most attendees were only looking, but dealers were encouraged by the number of visitors who expressed an interest in buying one day.
"Photographs are cheaper than paintings, and there are a lot of new homes, offices, hotels that need art on the wall," says Leo Xu, founder of Leo Xu Projects, in Shanghai, who had sold 30 prints by the third day of the four-day fair.
I don't like abstract photos. I prefer a more figurative image with a story behind it
As in any art market, it is the serious collectors rather than casual home decorators who will have the most impact on prices. One "decorator" turned collector is Jenny Wang Jinyuan, chairwoman of the Fosun Foundation and wife of Guo Guangchang, the billionaire co-founder of Chinese conglomerate Fosun International.
"I first became interested in collecting art when I visited other people's offices and homes across the world and realised the possibilities of living with art," she said in a panel discussion about collecting, held at the fair. Today, her main job is collecting art for the non-profit foundation, and that includes buying photographs.
"I began with watercolours and oil paintings. I only started buying photographs a few years ago. I like images backed by a good concept, such as works by Jiang Pengyi, whose 'Everything Illuminates' series are pictures of ordinary objects that deal with our search for light in life," she told the audience.
Can Shanghai photo fair persuade Chinese art collectors to invest in contemporary works?
There was a special exhibition at the fair that showed photos owned by well-known Chinese collectors. There, Wang revealed that she also owns pictures such as Eikoh Hosoe's classic Ordeal by Roses No. 32 (1961) and French "guerilla" photographer JR's JR At the Louvre, La Pyramide, 17 June 2016, 9.13 (2016).
In China generally, photographs that fall into traditional categories remain more popular than abstract, conceptual ones: so-called "salon" images taken in studios with a heavy focus on technique, docu­mentary and news images of key events and personalities, and pictorial photography resembling Chinese ink paintings – a style pioneered by the late Long Chin-san.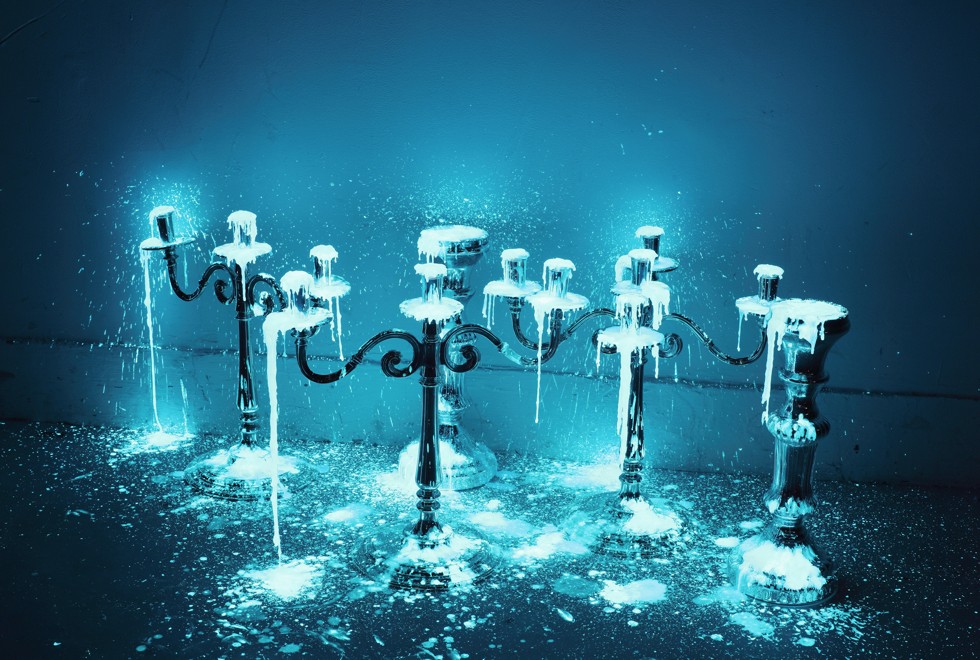 Thomas Shao Zhong, chairman of Modern Media Group, admitted to having an old-school view of photography. "I don't like abstract photos. I prefer a more figurative image with a story behind it. With abstract images, I might as well buy a painting. To me, photography remains tied with a sense of record, a moment in time. That may have something to do with my background as a magazine publisher," he told The Collector at the fair.
His collection includes works such as Rong Rong and Inri's Liu Li Tun 2003 No. 1 Beijing (2003), Zhang Kechun's People Drink Tea by the River (2013) and a Hosoe portrait of Japanese artists Yayoi Kusama from 1965.
Despite owning a large number of photographs (mainly by photographers his company has worked with), Shao said he didn't think China would become a major market for the medium.
Singapore gallery mounts Yayoi Kusama retrospective on a suitably grand scale
"Chinese people just don't place much value on photos. You are not going to get that many people willing to spend tens of thousands of yuan to buy a print," he said.
Others go so far as to say that the golden days of photography are over. David Chau, the 30-something founder of art promoter CC Foundation, is more excited about moving images and new media.
"The impact of photography has changed in the age of social media," he says. "There's a lot of exciting images that strike you every day. Lasting images need to be a dialogue, an engagement or an enigma, rather than just something that strikes you temporarily."
He finds more innovation in videos, art that uses new technology such as augmented reality, and the so-called post-internet movement, which uses materials found online.
Chinese collectors buy into contemporary photography
Shao said he was bemused by the number of young visitors to the fair who wanted to learn about collecting.
This is what he had to say to them: "Don't worry about buying art when you are young. Try living with art first. Go and see lots of exhibitions. Develop your own sense of aesthetics. In China, it's more difficult because the Cultural Revolution destroyed entire strata of culture. Most importantly, work hard and save enough money. Otherwise, you won't be able to collect anything."