In the run-up to its release, Sky Hunter was hyped as a potential landmark for Chinese cinema – it was either China's Top Gun, the next Wolf Warrior 2 , or an on-screen celebration of the high-profile romance between two of the country's A-list stars.
But the film's commercial performance lagged way behind competitors during the National Day holidays – when overtly patriotic films usually flourish.
Sky Hunter, which opens in Hong Kong on October 19, has stumbled and stuttered since hitting China's screens on September 30. It has taken just under 270 million yuan (US$41 million) during the past two weeks, and ranks fifth among films released during the lucrative Golden Week window, losing out to a body-swap farce (Never Say Die), a Jackie Chan thriller (The Foreigner), a Hong Kong-set gangster flick ( Chasing the Dragon ) and a comedy about young small-town musicians (City of Rock).
Donnie Yen talks about gangster epic Chasing the Dragon and reuniting with Wong Jing for Enter the Fat Dragon
With his directorial debut slammed by critics and fans across China's online movie portals, Li Chen – who also starred in the film alongside his real-life paramour Fan Bingbing – may struggle to establish a behind-the-camera career any time soon.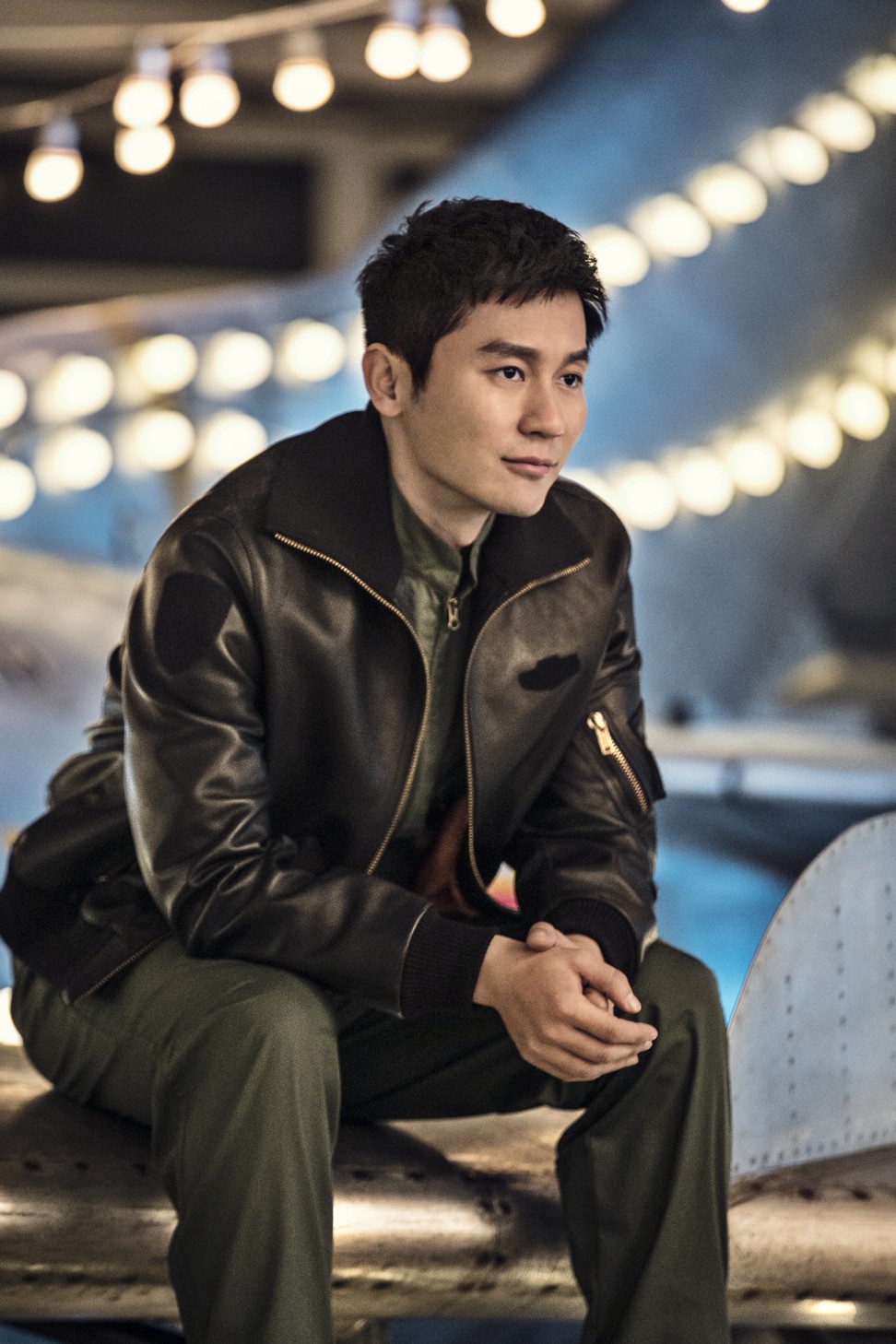 While Li and producer Lu Jianmin have taken a hit – Lu had predicted the film would earn 1.5 billion yuan in Chinese cineplexes – so have the military propaganda chiefs who hatched the idea with the producer. According to reports, Sky Hunter was born out of a discussion between Lu and the leaders of the Chinese air force's promotional bureau. The production was dependent on the help of the authorities, who gave Li and his crew access to the country's most advanced fighter jets.
Wu Jing on Wolf Warrior 2's record-breaking run, his cinematic roots in Hong Kong and Wolf Warrior 3's story direction
With Sky Hunter credited as a joint presentation between the Chinese air force's own production studios and Lu's Spring Era Films, officials were prominent in the promotional blitz for the film. Amid Wolf Warrior 2-induced military-blockbuster mania, Sky Hunter was launched at a ceremony attended by top-ranked military officials at Beijing's Chinese Aviation Museum.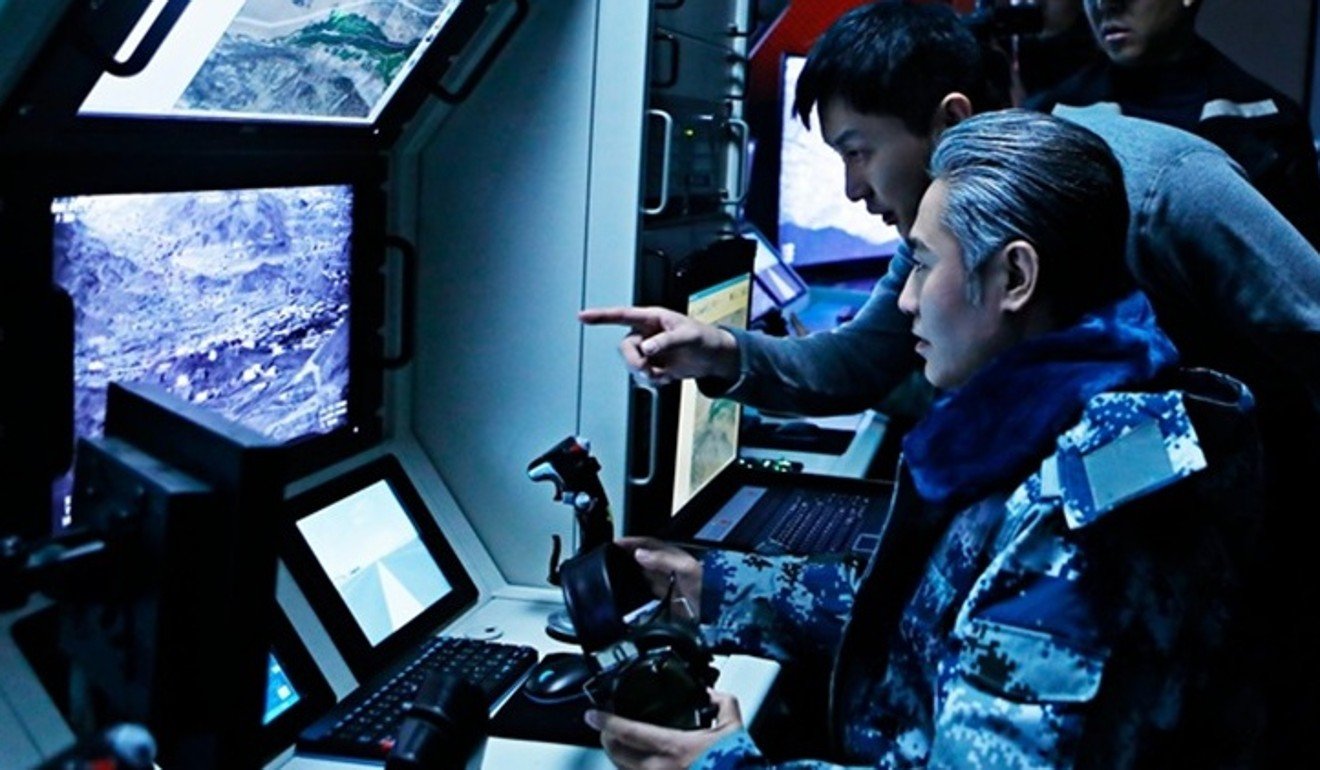 Written by Zhang Li, an air force lieutenant colonel, Sky Hunter is a showcase of the country's latest high-flying arsenal, and military commanders would have been happy with what they saw. Beyond that, there's little storytelling or nuanced characterisation to back up the high-octane spectacle.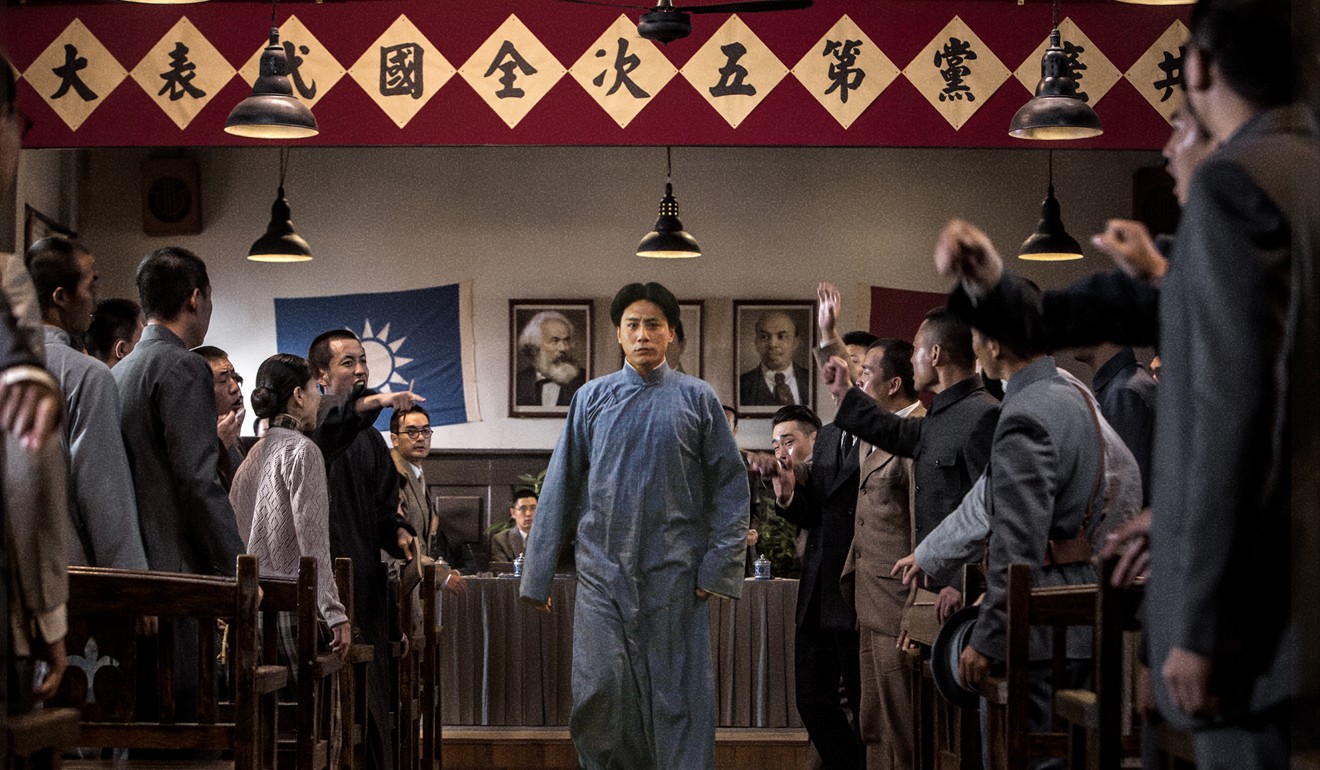 There's a sense of déjà vu to all this. When the Chinese army's August First Film Studio rolled out The Founding of an Army with much fanfare in July, it also fell flat. Directed by Hong Kong's Andrew Lau Wai-keung (of Infernal Affairs fame) and featuring established actors and young heart throbs, the film was supposed to convert a new generation of film-goers to the legacy of the 90-year-old People's Liberation Army.
The Founding of an Army loses China box office battle to another bombastic action film about Chinese military heroism
While Wu Jing's rowdier but no less patriotic Wolf Warrior 2 has broken box office records with takings of 5.6 billion yuan, Founding has only generated 400 million yuan. Lau said ahead of the film's release that the screenplay had been a challenge with a team of official historians breathing down his neck.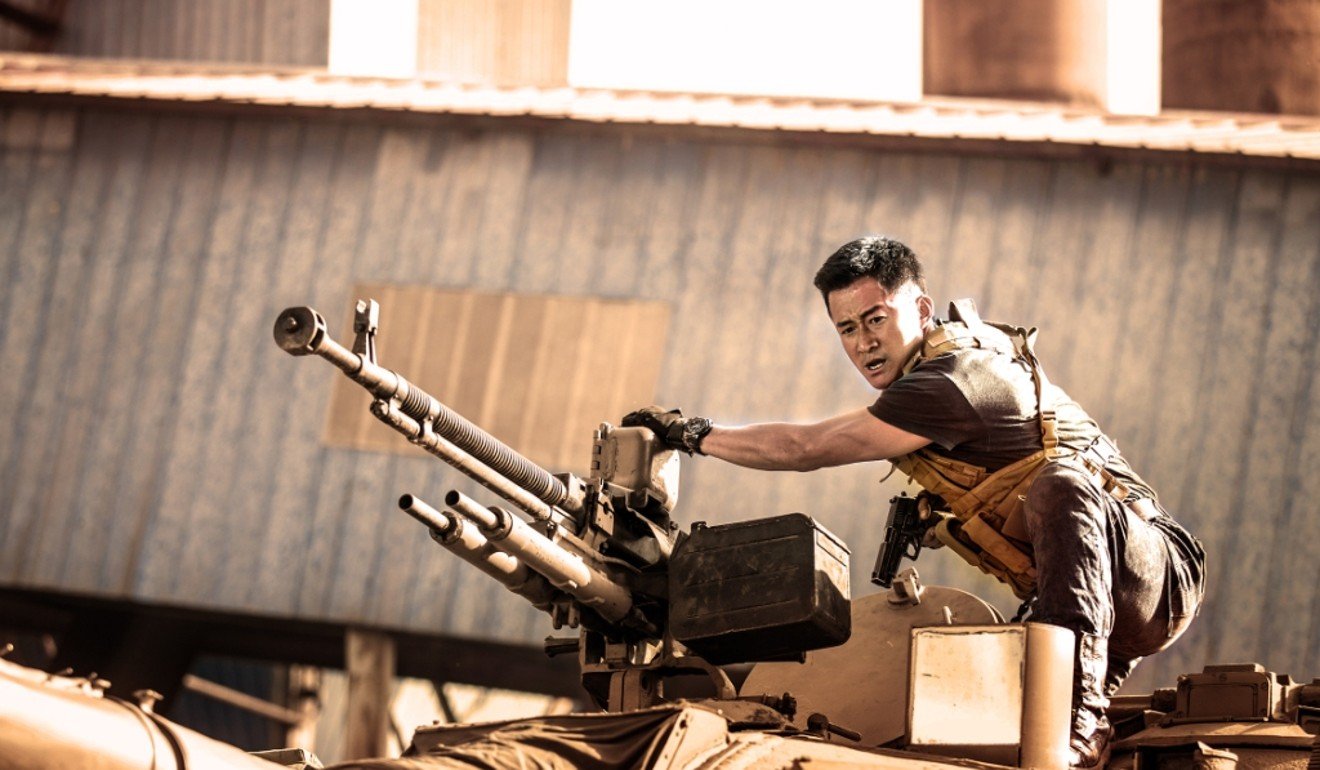 August First's productions have had limited success in Chinese cinemas during the past few years, with Tsui Hark's 2014 hit The Taking of Tiger Mountain (882 million yuan in ticket sales) and The Hundred Regiments Offensive (2015, 413 million yuan) being more the exceptions than the rule.
Hong Kong film great Tsui Hark on Stephen Chow's ego, his lifetime achievement award and Detective Dee 3
Unlike the more geographically defined, state-backed studios, the military-backed ones such as the 65-year-old August First remain rooted in their ways. A July 17 conference on the prospects of military-themed films at August First Film Studio highlighted the different approaches.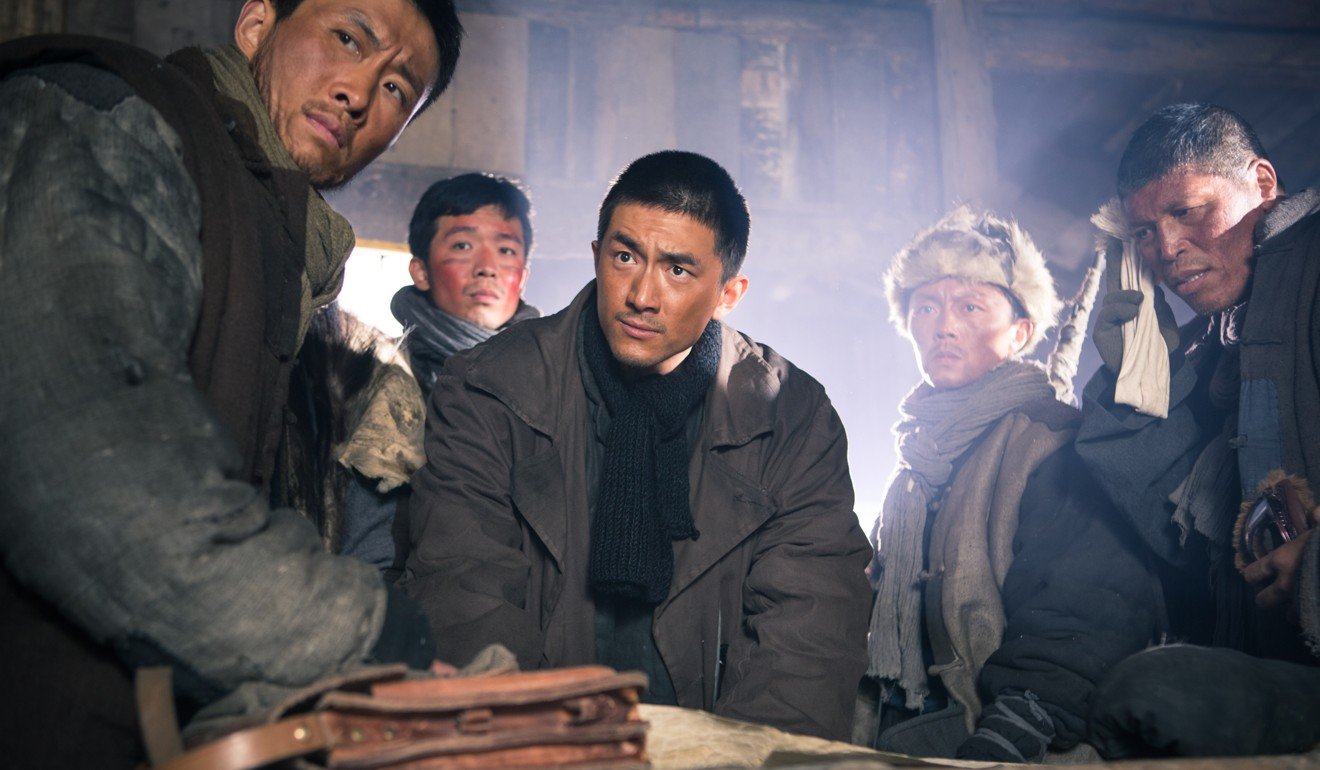 A report in the studio's official publication, Zhongwai Junshi Yingshi (Chinese and International Military Film and Television) quoted political commissar Zhang Fangjun as saying the studio's focus should still be on making military films with "a more intense smell of soldiers and battles". Zhang Pimin, a former deputy director of the State Administration of Press, Publication, Radio, Film and Television, spoke of the need for films to connect with "new circumstances and new audiences" on the ground.
How did Hong Kong mobster movie Chasing the Dragon get past China's censors? By bashing the British
Zhang Dong, a former editor at the studio's literature planning department, described "shortcomings" in the studio's productions. While films emphasise acts of heroism, she said, there's a shortfall of the "little emotions, stories and ideals" of ordinary soldiers and the common people.
Given 2015 military reforms which strengthened the Central Military Commission's control of the People's Liberation Army, the film studios will be as representative of the armed forces as they are of the Chinese Communist Party. With more post-Wolf war films beckoning, the ideological battle continues.