Coming between a trio of movies that dealt with coming of age in rural Taiwan and epic A City of Sadness (1989), Hou Hsiao-hsien's 1987 drama Daughter of the Nile was overlooked until this digitally restored version started to appear at film festivals.
But the film is certainly more than a curio, demonstrating many of the strengths of the master director (his understanding of everyday people, his insight into the social changes that have occurred in Taiwan), as well as his aestheticised style. It was an unusual work for Hou at the time, casting a critical eye over contemporary Taipei rather than focusing on rural areas and historical contexts. Hou would not return to the modern-day city until his less successful Millennium Mambo in 2001.
Daughter of the Nile covers similar ground to fellow director Edward Yang De-chang's better-known Taipei Story (1985), in which Hou played the main character. Both films deal with the confusion that Westernisation was wreaking on the city, and the difficulties of squaring traditional Chinese values
with modernity.
Flashback: Taipei Story (1985) – urban alienation in Taiwanese auteur Edward Yang's second feature
Whereas Yang's characters are middle class and suffering from listless ennui, Hou's are working people who respond to the changes with hedonism, crass consumerism and decadence. Both films prominently feature the city of Taipei, but Yang's is situated in new developments and upmarket bars, while Hou's is set in garish nightclubs and a Kentucky Fried Chicken restaurant.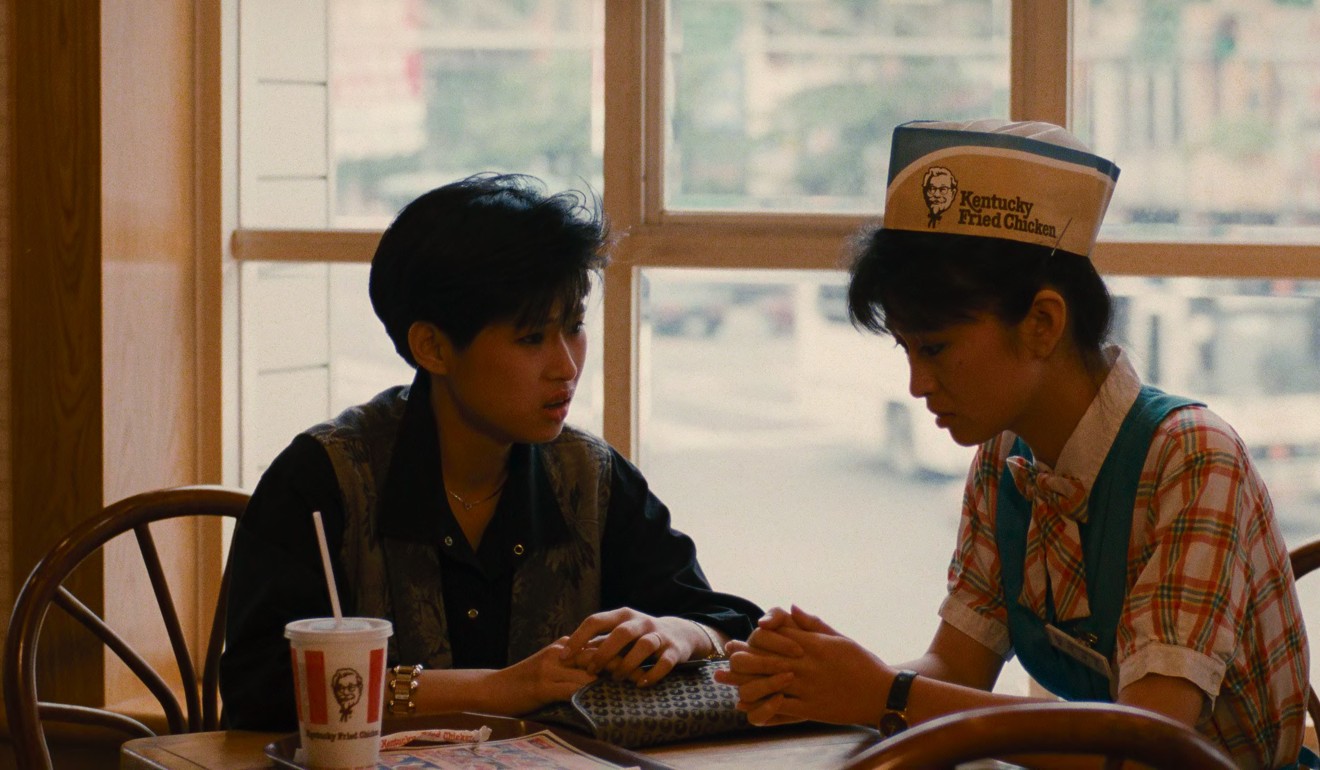 Daughter of the Nile's story depicts a family coming apart at the seams. Hsiao-yang (Yang Lin) is a young fast-food worker who must care for her family because her mother is dead and her father is working in the south. She has a crush on a friend of her brother Hsiao-fang (Jack Kao). The object of her affection is a gigolo who's having an affair with a mobster's moll. As her grandfather (Li Tien-lu) is a gambler and Hsiao-fang is a petty criminal, money has become the only reason to live.
Film review: The Assassin, Hou Hsiao-hsien's masterful wuxia drama
Everyone in the film is rootless, and family and social structures have broken down. The title Daughter of the Nile refers to a Japanese manga that Hsiao-yang reads.
The film came about in an unusual way. Taiwan's film establishment had attacked the stylised approach of Hou's two previous films, and claimed he had no talent. Daughter of the Nile was his attempt to make a more conventional and commercial film. At the time, Hou felt like he had failed.
"I wanted it to be more commercially inclined, more earthy, and more emotional," he said. "But look at the finished version. It has the same degree of stylisation."
Daughter of the Nile will be screened on November 5 at Broadway Cinematheque, in Yau Ma Tei, and on November 11 at The One, in Tsim Sha Tsui, as part of the Hong Kong Asian Film Festival.