I often walk through the mess of Aberdeen Square on my way home, but I have never paid much attention to the sculpture in the middle of the sitting out area that is, more often than not, obscured by festive lights and community banners.
Now that I know more about the artwork, I feel like parting the waves of diners that spill from the fast-food joints around the faux-traditional garden, squeezing through chattering old folk at the water fountain that's rarely turned on, wading through the shallow pond and giving the sculpture's pair of brown sails a reverential rub.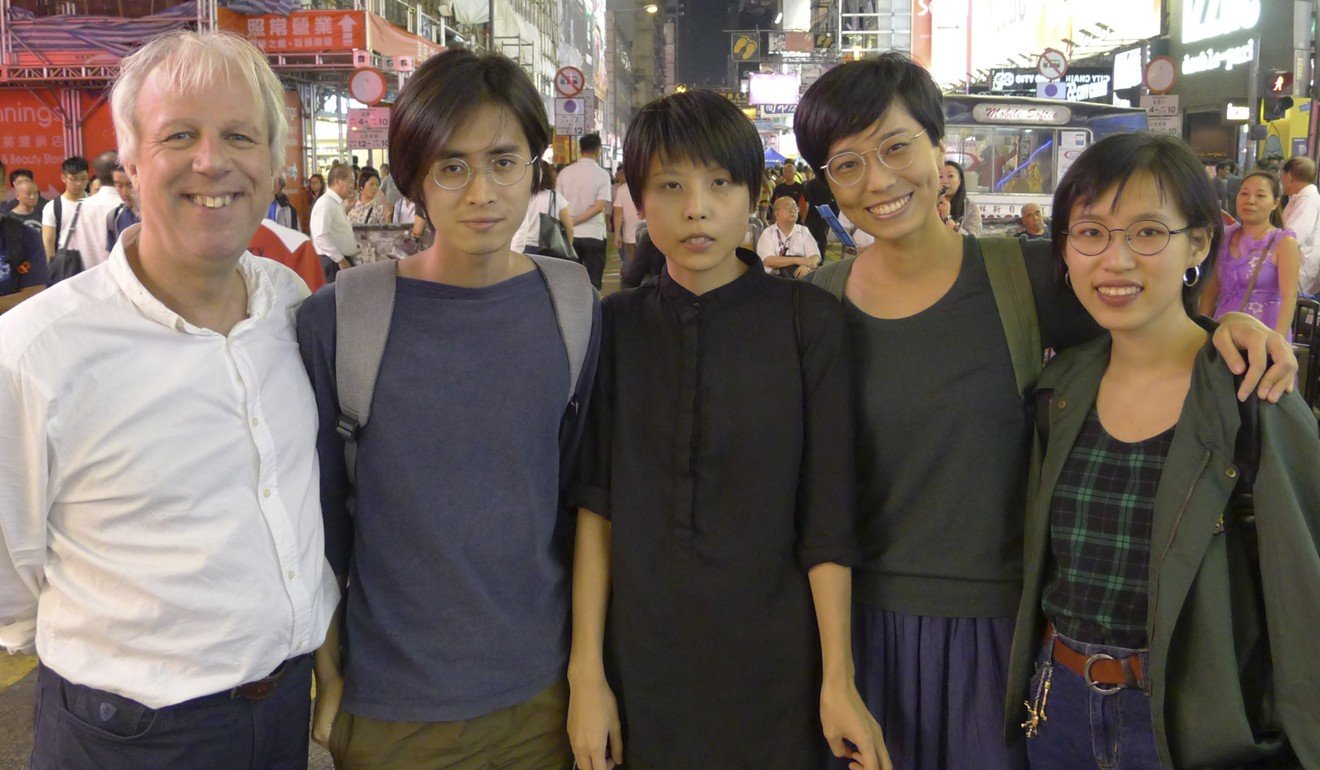 Sailing in the Sun (1979) was made by Ha Bik-chuen, an artist best remembered for his substantial contribution to Hong Kong's art scene from the 1960s up to his death, in 2009. The sculpture doesn't just represent the self-taught artist, who worked in a wide range of media, including relief prints, photography and paintings. It is also a testament to a time when art was more grass roots and access­ible, and creativity poured out of the dour industrial buildings of nearby Wong Chuk Hang, long before the term "creative economy" was coined.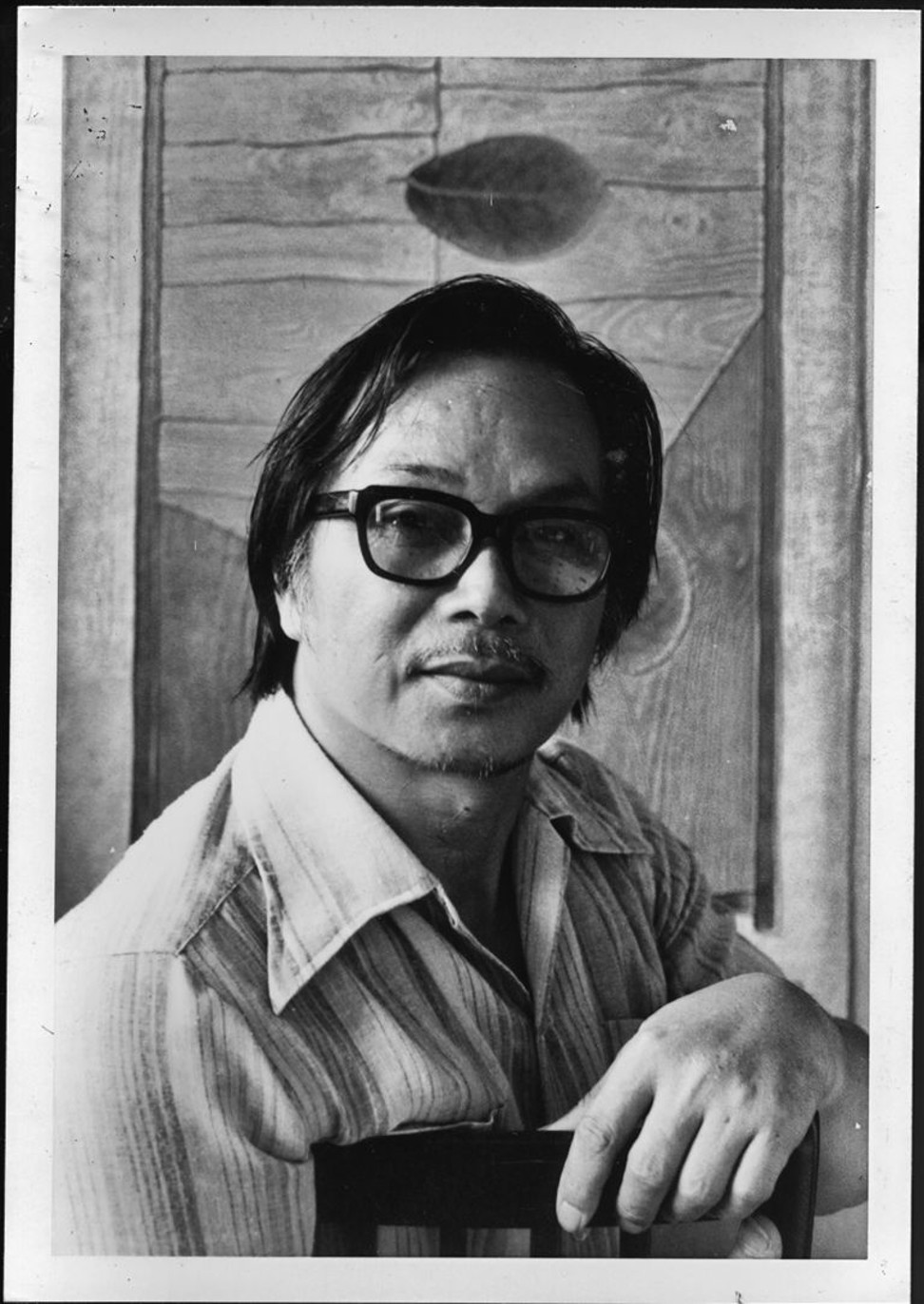 Art critic John Batten and a team of researchers have pulled these strands together in an exhibition called "John Batten x Ha Bik Chuen Archive" at Spring Workshop, a non-profit art space in Wong Chuk Hang that is spending its final months exploring Hong Kong's modern history through artists' eyes.
A short film explains how Sailing in the Sun was Ha's big break as an artist. In 1978, Hutchison Whampoa organised a competi­tion to design a sculpture for the public square in the middle of Aberdeen Centre, its new residential development. At that time, Ha was not well known in the arts scene, earning his living from making paper flowers, greeting cards and decorative relief paper prints, but he was determined to be recognised as a serious artist.
He entered the contest – and won the top prize of HK$12,000. His abstract design featuring sails under a red sun was put in place the following year, perhaps to compen­sate for how the new buildings blocked any view of the sea.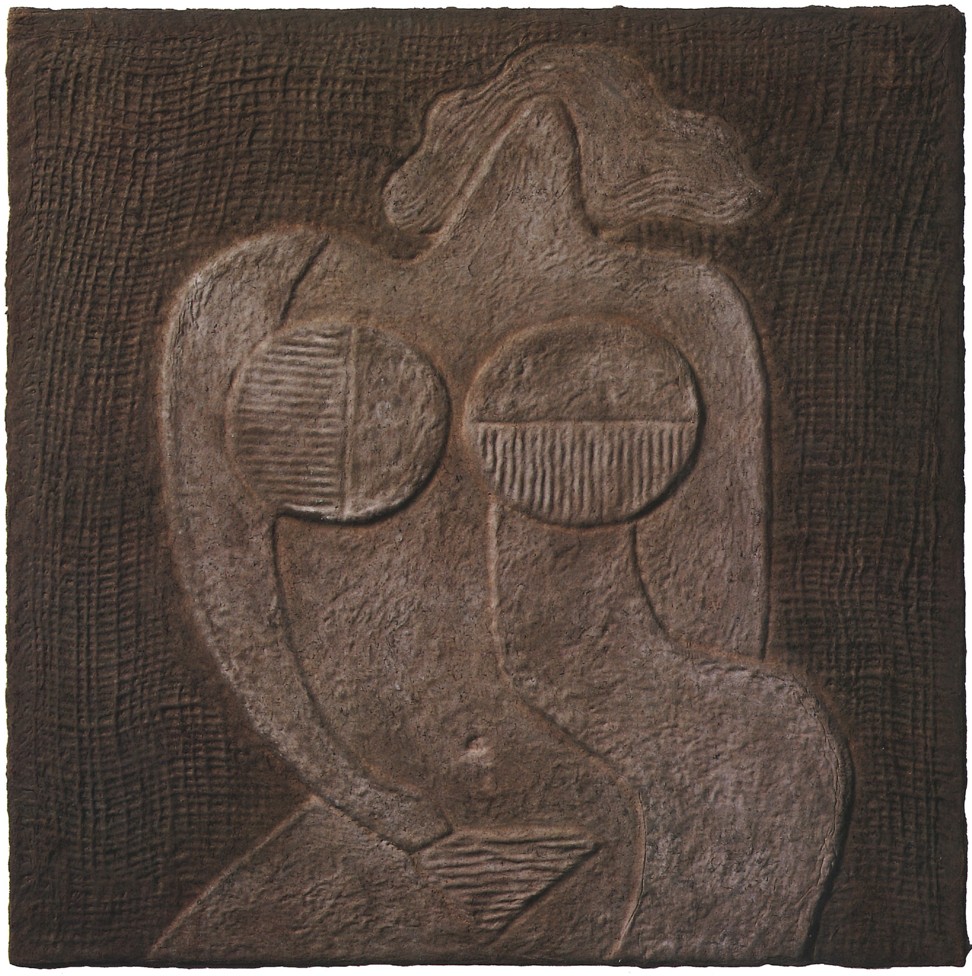 Ha eventually became a full-time artist, holding a number of solo exhibitions in Hong Kong, Taiwan and North America. But he is a difficult creative to pigeon-hole, having leapt from Picasso-esque prints and collages, using images from lifestyle and soft-porn maga­zines, to installations of found objects in an Arte Povera manner. It is a measure, perhaps, of how underappreciated he was that Batten recently picked up an artist proof of one of Ha's prints for HK$200 in the Oxfam shop in the basement of Jardine House.
The new exhibition includes prints, the original design and model for Sailing in the Sun, examples of the things he collected (including lists dating back to the early 1970s of artists who didn't bother to thank him for his Christmas cards – Ha wasn't one for letting things go), wood blocks he used for making relief paper prints, and a series of vertical banners designed by Suze Chan that reference recurring motifs from Ha's works.
There is a video interview with Norman de Brackinghe, a Hong Kong-based artist who was part of Wong Chuk Hang's booming design industry from the 60s to the 90s. "I want to include this because Spring Work­shop is in Wong Chuk Hang, and because the area is changing so quickly," Batten says. "All these industrial buildings may soon disap­pear and be replaced by office blocks, hotels and housing for the middle class. Artists and galleries may soon be priced out of what has long been a district full of creativity."
In such a fast-changing city, it is perhaps surprising that Ha's sails still stand in a square untouched since the 70s, though the setting is tacky and the sculpture, defaced by bird droppings, appears somewhat unloved.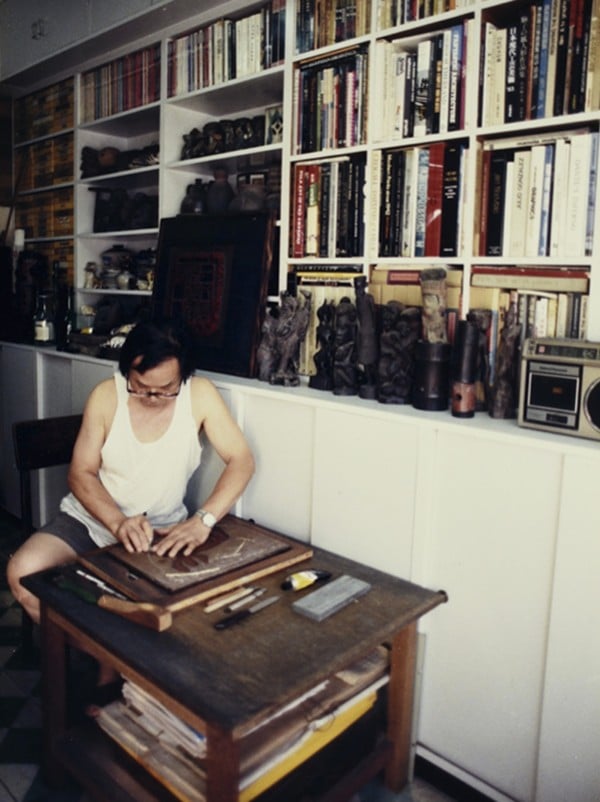 The square itself is an incongruous mix of shop signs, classical Chinese architectural elements and endless brown tiles, with the tall, modernist sculpture at its centre. But it is well used, and where the elderly from surrounding flats and old people's homes congregate for fresh air and gossip.
Sailing in the Sun was one of the first public art commissions given to a Hong Kong artist. Today, it competes for attention with McDonald's and KFC. But as regulars in the square point out, its presence is a source of comfort, a constant through the years.
Until December 10, "John Batten x Ha Bik Chuen Archive" will be shown concur­rent­ly with two other exhibitions, by artists Tiffany Chung and Koki Tanaka, that respectively explore the experience of Vietnamese refugees in Hong Kong and the history of the city's social movements.
Spring Workshop is open Tuesday to Friday; 12pm to 6pm, at 3/F, Remex Centre, 42 Wong Chuk Hang Road, Aberdeen.