Everyone who is anyone on the Indonesian art scene gathered in Jakarta recently to celebrate the long-awaited opening of the Museum of Modern and Contemporary Art in Nusantara (other­wise – and considerably more snappily – known as Museum Macan).
At the opening party, held on November 3, well-wishers surrounded Jim Supangkat, a leading curator and sculptor – and a founder of the groundbreaking, experimental Gerakan Seni Rupa Baru (New Art Movement) in the 1970s – while octogenarian calligraphy artist A.D. Pirous and many younger creatives (including those of Bandung-based collective Tromarama) mingled with collectors and overseas museum directors.
Melissa Chiu, director of the Hirshhorn Museum and Sculpture Garden in Washington, DC, attended, as did Eugene Tan, director of the National Gallery Singapore.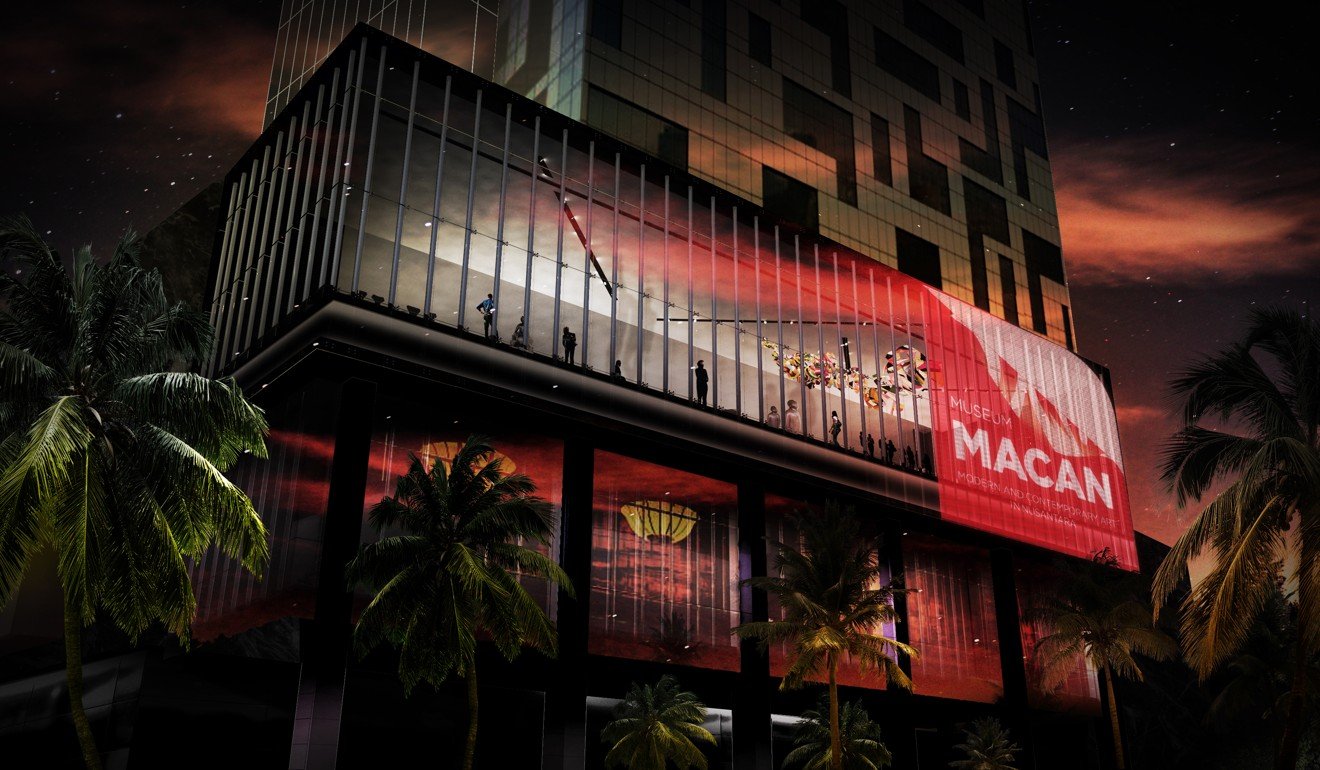 Dealers were out in force too, with local representatives of Christie's and Sotheby's, and gallery owners Jasdeep Sandhu and Lim Wei-Ling, from Singapore and Malaysia, respectively, clinking glasses with major collectors such as Oei Hong Djien (founder of OHD Museum, in Central Java), Museum Macan's founder and Indonesian business­man Haryanto Adikoesoemo, and his daughter, Fenessa Adikoesoemo, chair-
woman of the Museum Macan Foundation.
Taken from Old Javanese, "Nusantara" is the contemporary local name for the Indonesian archipelago, and the museum's nod to its expansive, populous and diverse homeland. The opening may not have been
as big a deal as that of Louvre Abu Dhabi a week later, but there was great excitement as guests agreed Museum Macan could become Indonesia's first world-class modern and contemporary art museum.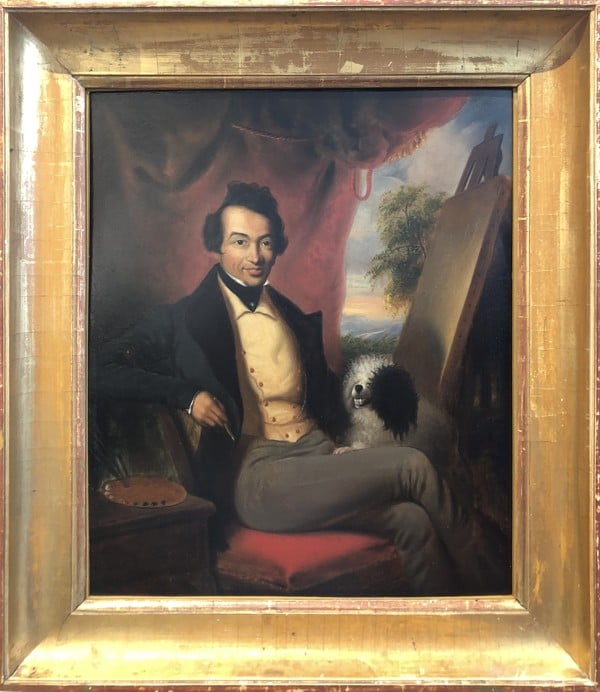 Sure, the National Gallery of Indonesia holds works by 19th-century artist Raden Saleh (considered the pioneer of Indonesian modern art) and contemporary artists such as F.X. Harsono and Krisna Murti, but public museums are notoriously underfunded in the Southeast Asian nation.
So, in much the same way that private collectors in mainland China are increasingly promoting art in their country, Haryanto set aside an entire 4,000 square metre floor of his AKR Tower office building for Museum Macan. As well as exhibitions and a children's art area, cutting-edge perform­ance art, explor­ing social and political issues, is planned for the high-ceilinged space.
A great deal of hype was generated before the opening. Through the summer, the museum's director, Aaron Seeto (formerly of 4A Centre for Contemporary Asian Art, in Sydney, and Queensland Art Gallery & Gallery of Modern Art), organised a series of pop-up shows. These included a three-hour performance of Eins und Eins (2017) by Melati Suryodarmo, who spat ink onto the white floor and walls surrounding her to symbolise the oppression and violence hidden within a disgruntled nation.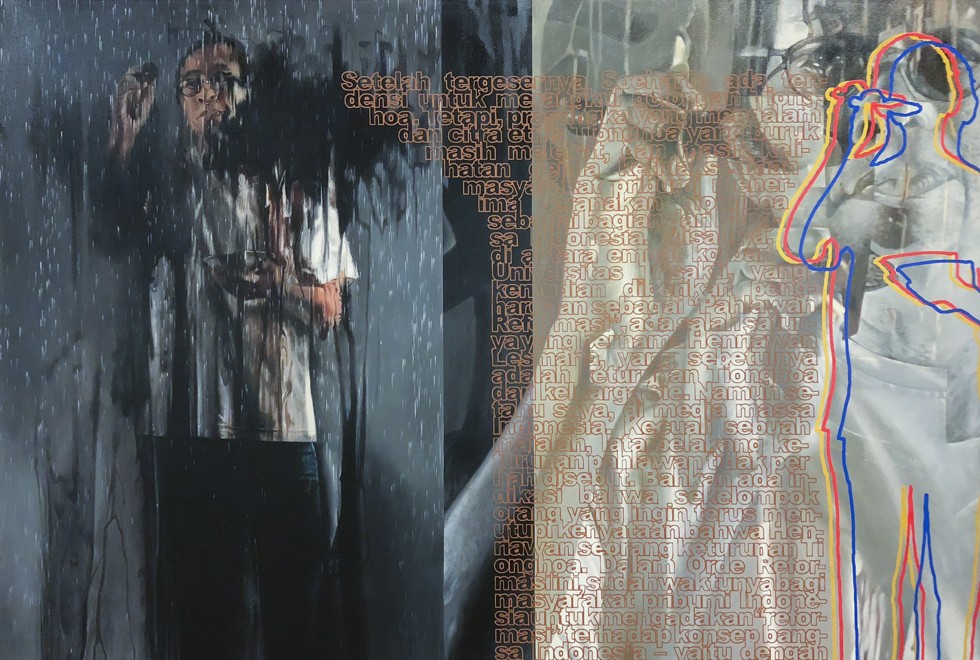 Harsono's live performance Writing in the Rain (2017) was staged. A re-enactment of an older work, it saw him repeatedly writing his Chinese name on a glass wall while the ink characters were washed away by water – a reference to how Chinese-Indonesians were pressured into abandoning their Chinese names under the Suharto regime.
Museum Macan's opening exhibition, titled "Art Turns, World Turns", is a chance for Haryanto to show off some of his personal collection, which includes about 800 pieces spanning two centuries and artists from across the globe.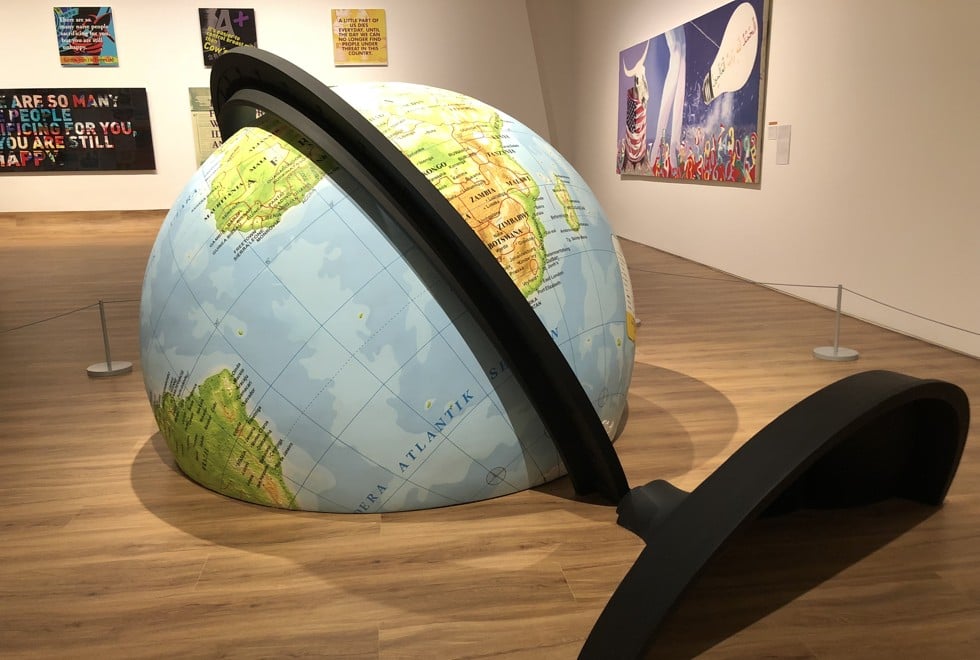 Guest curators Charles Esche and Agung Hujatnika extracted 90 pieces from the collection to create a convincing, chrono­logical introduction to Indonesian art history from the early 19th century. It begins with Western-style oil paintings by Saleh, who left Java for the Netherlands in 1829, and stayed in Europe for more than a quarter of a century, and ends with a section titled "The Global Soup", which integrates contemporary works from Indonesia and beyond.
Here, I Nyoman Masriadi's Run Until You Burn (2010) and Rudi Mantofani's The World Falls to the Earth (2008), both artists being from Indonesia, are displayed alongside works by British enfant terrible Damien Hirst and American pop-art pioneer Robert Rauschenberg, as well as those by Chinese artists such as Wang Guangyi and Zhang Xiaogang.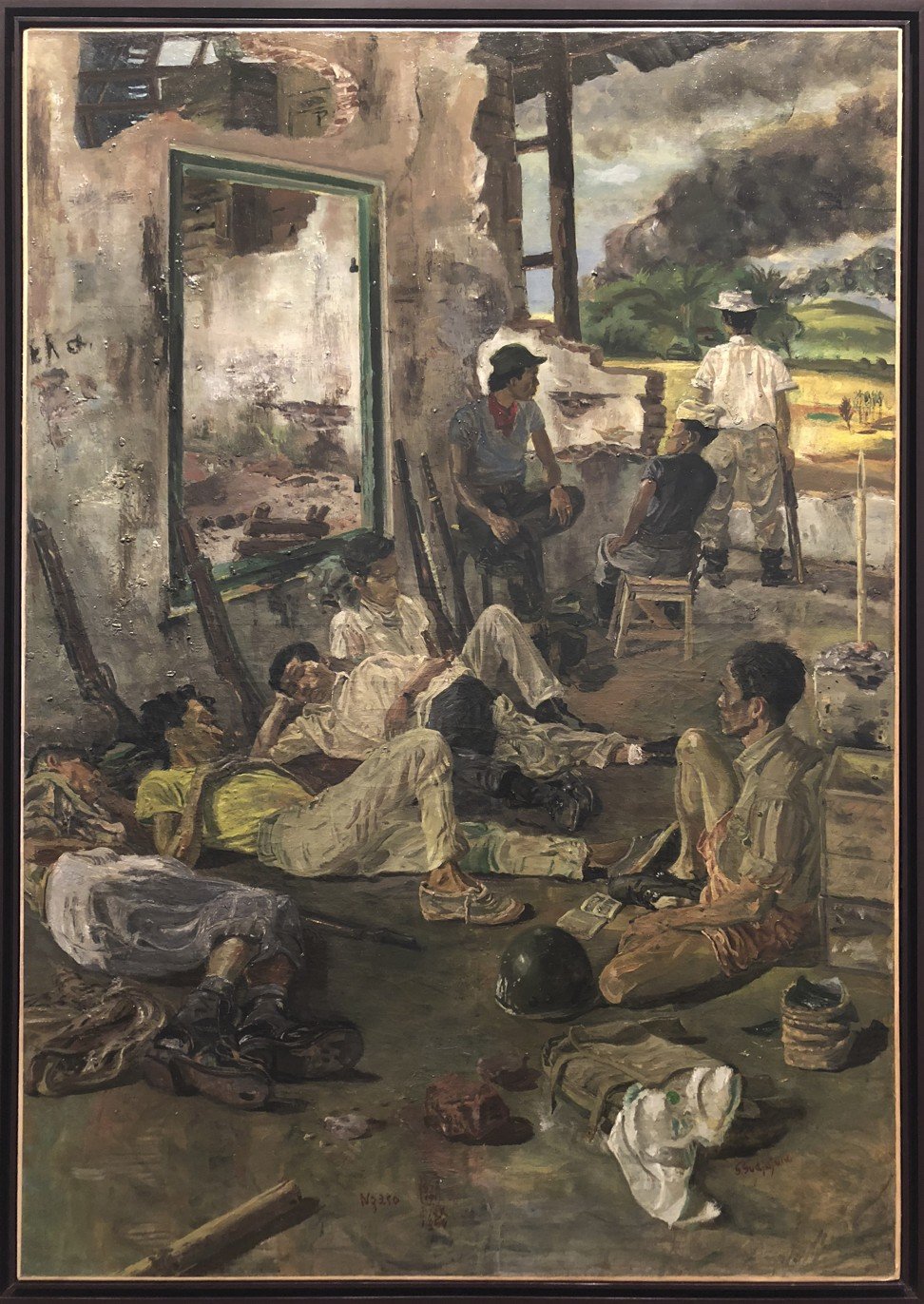 In between are works by realism painters such as S. Sudjojono, whose Resting (1964) presents a quiet moment in Indonesia's long fight for independence from the Dutch, while Arahmaiani Feisal's Lingga- Yoni (1994) is a powerful image for which the artist received death threats when it was first exhibited. The painting depicts male and female genitalia set against a background of Arabic script, which infuriated Islamic hardliners forcing Feisal to flee to Australia. It was only recently that Seeto told the artist that her work – which she had assumed to be lost – now belongs to the museum.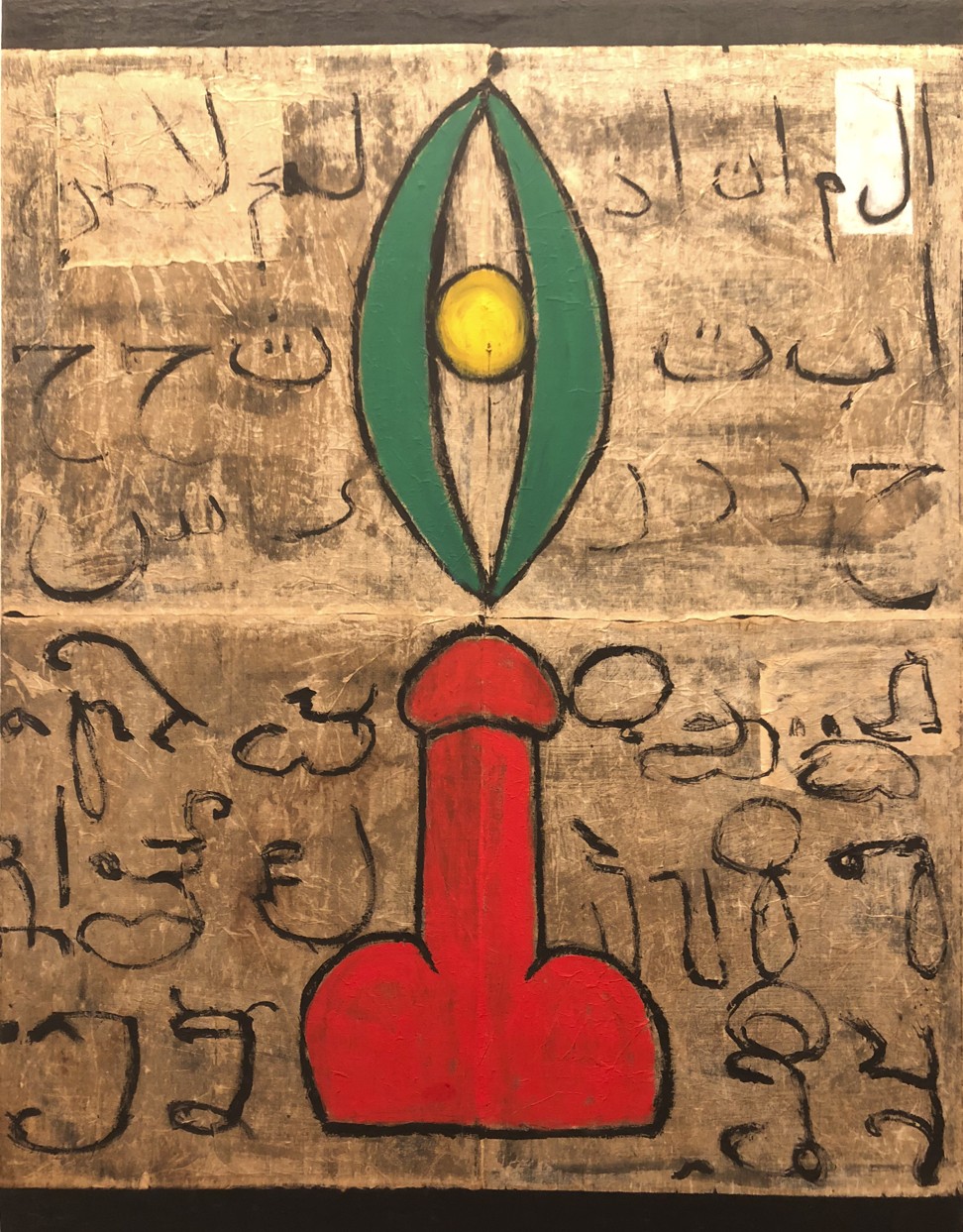 As an inaugural show, "Art Turns, World Turns" is more than a promising start for a museum with a progressive message and which aims to supplement exhibitions with research and the archiving of Indonesian art. But what lies ahead?
Apparently, relying on the permanent collection is not in the programming plan. We know that Haryanto as a fondness for big international names, as confirmed by Museum Macan's "Sculpture Garden" section, which features controversial crowd-pleaser Jeff Koons' Hulk (Wheelbarrow) (2004–13), last seen in Hong Kong's Gagosian Gallery, and a colourful flower sculpture by Japan's Yayoi Kusama.
Here's hoping that future programmes will bring as much insight into Indonesian art, and its place in the world, as the inaugural show.
"Art Turns, World Turns: Exploring the Collection of the Museum of Modern and Contemporary Art in Nusantara", will run until March 18 at AKR Tower, Level MM, Jalan Panjang No 5 Kebon Jeruk, Jakarta, Indonesia. Monday-Sunday, 10am-7pm.