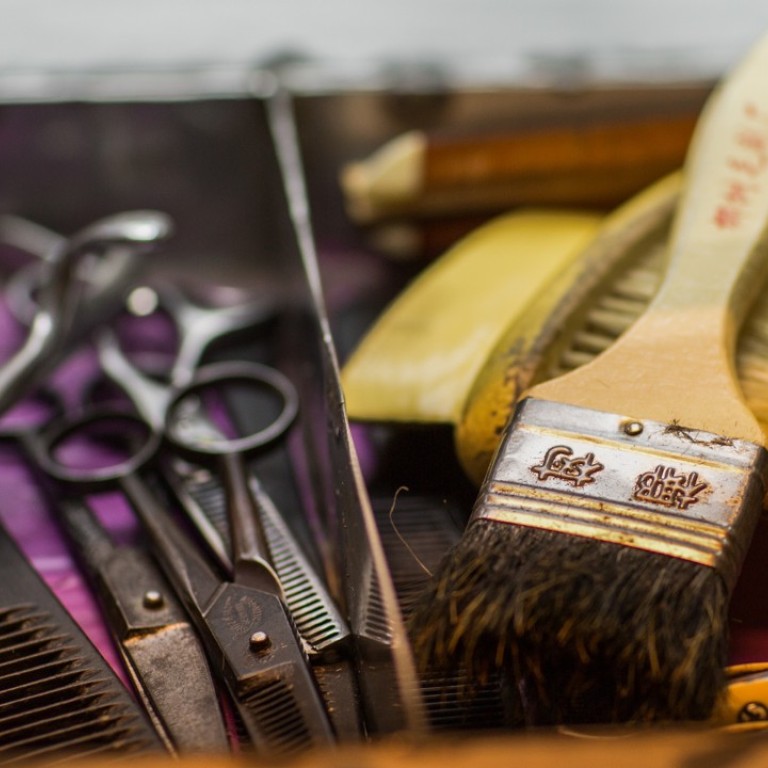 Hong Kong's old-school barbershops captured on camera by Dutch photographer before they die out
The city's backstreet barbers provide a glimpse into the past, along with the haircuts and shaves, Saskia Wesseling finds as she searches for 'glamour in the unglamorous'
It had been a frustrating day of trying to find "anything appeal­ing to the eye" before Saskia Wesseling stumbled across Chun Kwai-bo's shop, in the backstreets of Mong Kok.
"'Shop' is a big word," says the Dutch photographer, who was searching for inspiration for an upcoming exhibition in Sai Ying Pun. "I found the two square metres where he works as a barber in an alley. The first thing that caught my attention was Mao on a shower curtain. I started to take photos and Mr Chun helped me by hanging the curtain straight."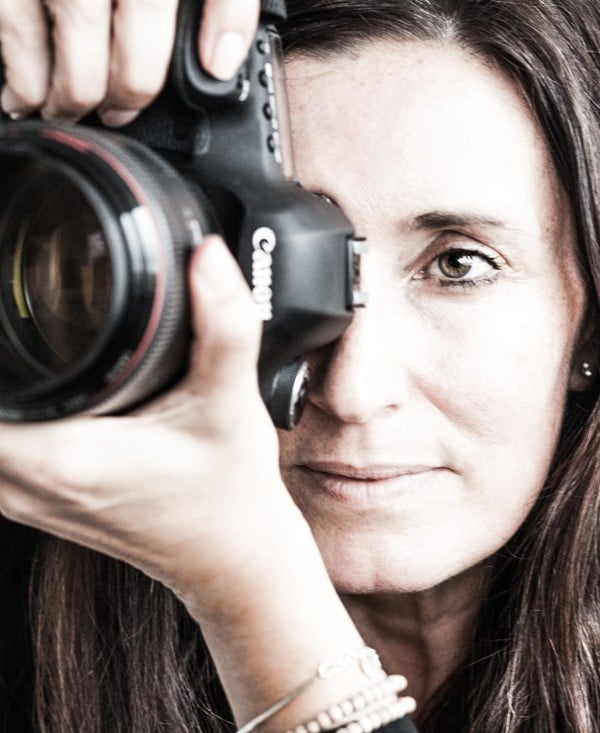 Wanting to know more about this back­street barber, Wesseling enlisted an interpreter and returned, but his story remained unclear.
"What I did understand was that he had been an actor but that he gave up his career to make sure his dad's barbershop could stay open. Their family moved from Shanghai to Hong Kong in the '50s," she says.
"I tried to get more information, but he had a customer, and he kindly asked me to leave."
Wesseling might have left with only half a story but she also had a whole new idea for a photo series: "I was intrigued it was possible to make a shop in neglected alleys and on forgotten street corners."
Over the next 12 months, the photographer, who lives in Repulse Bay and has called Hong Kong home for four years, searched out the city's small-time barbers, those "without an official entrance, no doorsteps, just an alleyway".
In Wan Chai, she met Mark Lau, son of the man who first started giving cuts and shaves at the Oi Kwan barbershop, in 1962.
"It took time to connect with Mark and his mother, but after coming back three times, they told me their story," says Wesseling, who made radio documentaries when she lived in the Netherlands.
Lau's father had died two years earlier, he told the photographer, and Lau felt he had to continue the man's work, despite dirty tricks being employed – the alleged interception of mail in the hope the business owner will default on permits and licences – to try to force the barbershop out of what has become valuable real estate. With money donated by well-wishers, Lau has established a new Oi Kwan, in a more secure location, just in case the forces of property develop­ment win out.
Wesseling's next find was in Yau Ma Tei. "They were less keen on letting me take pictures, let alone tell their story," she says. "This shop literally has no daylight, but that doesn't bother many, as there is a big social life going on around the store. Mahjong is fanatically played without spectators in the shop, and with spectators outside the shop."
Then there's the man in Sheung Wan who cuts hair next to a public toilet. He has been doing so, in roughly the same spot, for 60 years, apparently, but he doesn't keep regular hours, so finding him for a haircut – or to take pictures – is a hit-and-miss affair.
"I realised these shops will disappear in the coming years, one way or the other," Wesseling says, "either because there is not a son or daughter to take over the business or booming construction will take over [ …] what once was only a back alley of little use to anyone else. So I feel the need to show the beauty of those who worked hard to find a new life in Hong Kong after leaving China", as many of the barbers who set up these shops did, in the 1950s and '60s.
"They are part of Hong Kong's history and I appreciate the vibrant part they play in contemporary street life."
Saskia Wesseling's "+852: finding glamour in the unglamorous" exhibition will take place at Off Limits, 127 Second Street, Sai Ying Pun, on November 23 and 24. None of the images shown here will feature.