With its patriotic peasants, self-sacrificing communist partisans, inept Kuomintang soldiers and lecherous Japanese villains, The Chinese Widow is politically correct to a tee, and ends with an English voice-over describing its titular protagonist as "a hero of the Chinese people". It's no surprise that the Shanghai International Film Festival picked this second world war drama over Ann Hui On-wah's similarly themed Our Time Will Come as its opening movie in June.
It was equally unsurprising to see The Chinese Widow released domestically on November 10, just as Donald Trump finished his three-day visit to China. Parallels can be found in the film's story, about a grounded American pilot receiving a lifeline from new-found Chinese friends, and the way that the beleaguered United States president left China with what he described as "incredible job-producing" agreements worth US$253 billion.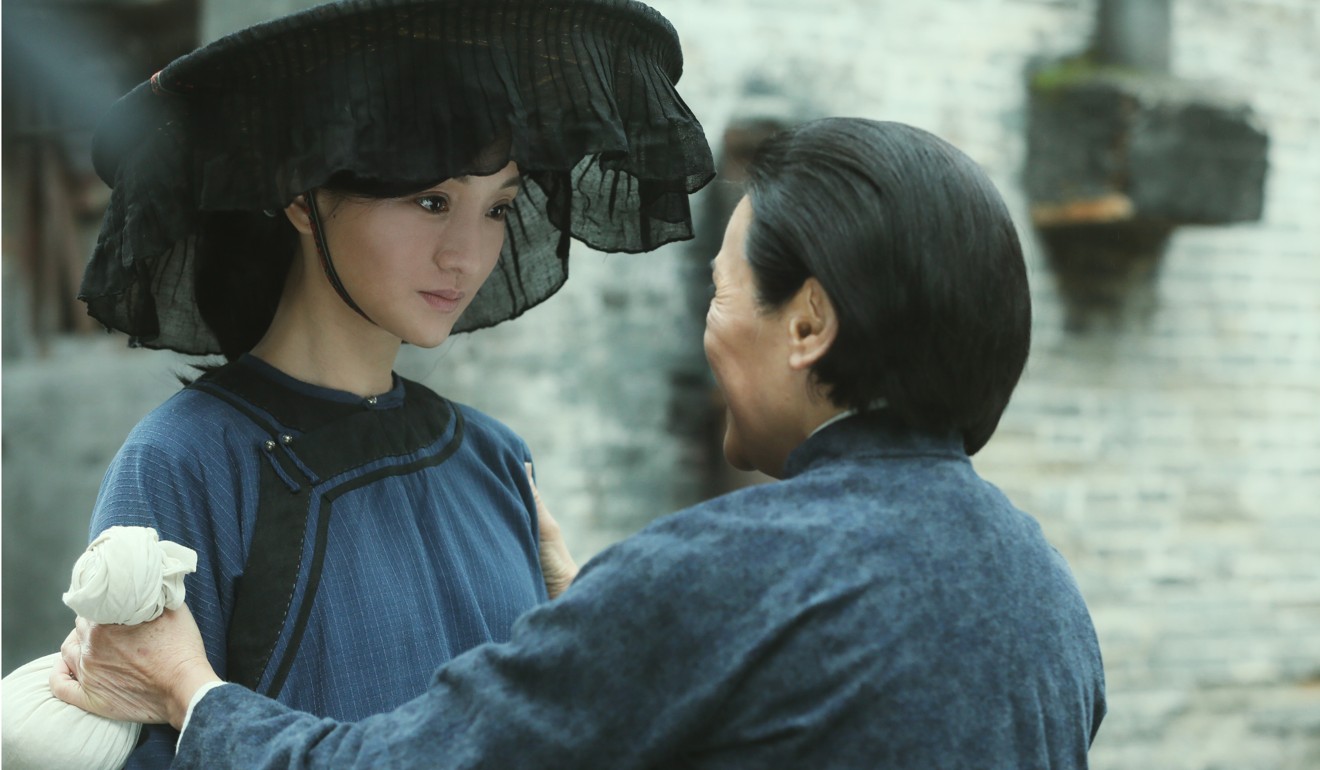 The Chinese Widow tanked, however, taking just 12.8 million yuan (HK$15 million) on its opening weekend – yet another stark reminder of the perils of foreign co-productions.
The Chinese Widow has international pedigree aplenty, with Hollywood name Emile Hirsch (Into the Wild [2007]; The Autopsy of Jane Doe [2016]) and Chinese A-lister Crystal Liu Yifei (The Four [2012]; Never Gone [2016]) in the starring roles, and two-time Palme d'Or winner Bille August (Pelle the Conqueror [1987]; The Best Intentions [1991]) from Denmark as director. That's not to mention South African screenwriter Greg Latter, German composer Annette Focks, Swiss cinematographer Filip Zumbrunn – all regular collaborators with August, most recently on Night Train to Lisbon (2013).
That team, however, had never before worked on a film about China, and it shows: August's depiction of wartime life is far from convincing.
In the film, Liu plays Ying, a valiant young silk weaver who is always neatly dressed and groomed, and somehow able to wander around safely and at will even when in enemy sight. Ying insists on selling her silk rather than using it to barter for daily necessities – a strange choice given that banknotes were probably less useful than food and goods in 1942. Her daughter talks and throws tantrums like a 21st-century schoolgirl, and interacts with her mother through awkwardly phrased lines.
Hirsch plays Jack Turner, an American pilot who crash lands in China after a bombing raid on Tokyo, and – incredibly – Ying's love interest. The rushed romance between the two, who cannot understand each other, is devoid of nuance. In short, The Chinese Widow is what we could call a "Sino-dumpling", the Chinese equivalent of a "Europudding" (a European co-produc­tion that, through multinational involvement, ends up being incoherent).
Another example of a Sino-dumpling is The Great Wall (2016), Zhang Yimou's fantastical action blockbuster starring Matt Damon as an 11th-century warrior somehow walking into (and then participating in) a do-or-die battle against monsters trying to invade China.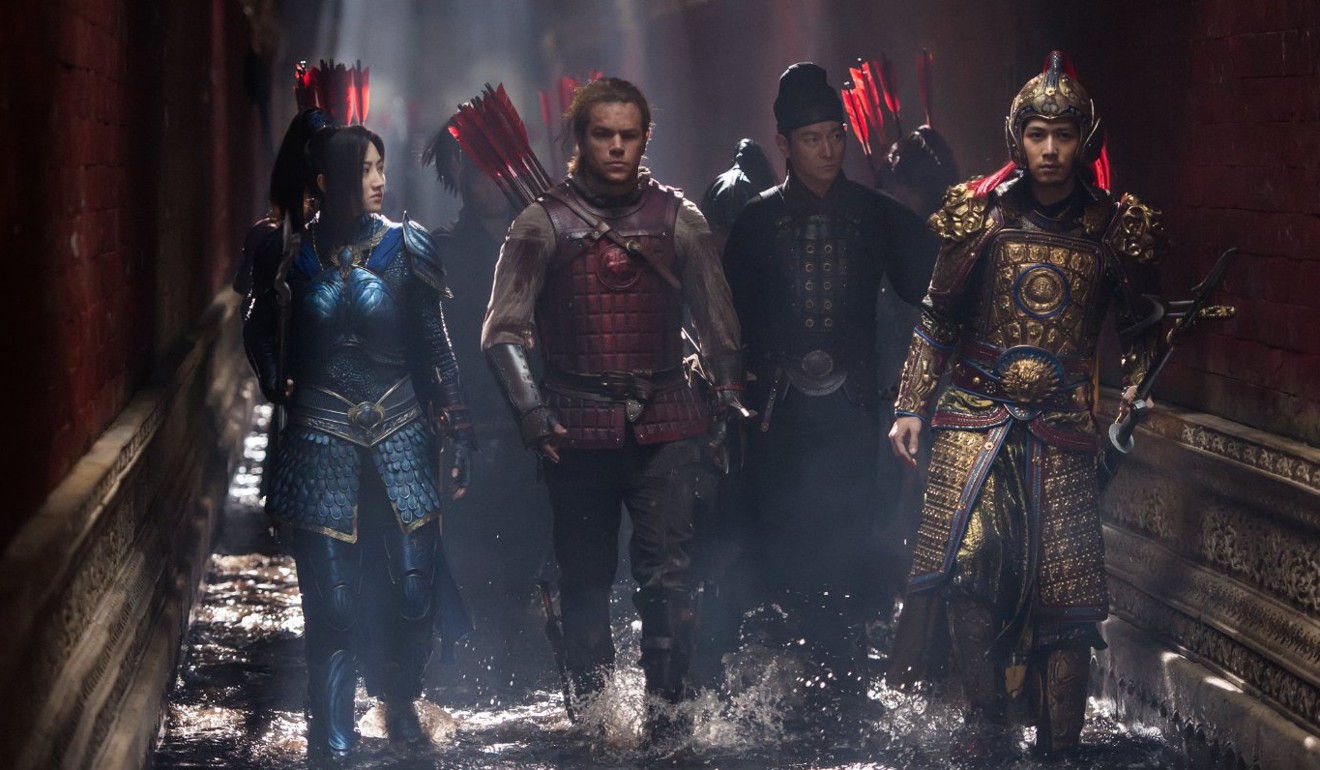 Co-produced by Chinese-owned Legendary Pictures, China Film Group and Le Vision Pictures, and American-owned Atlas Entertainment, the mostly English-language film was conceived and penned by US writers, with Zhao Xiaoding (co-director of photo­graphy) being the only Chinese member of its main technical crew.
The film failed to set cinemas alight when it was released in China last December, and bombed in the US, its investors taking a reported hit of US$75 million. The Great Wall was criticised for its bizarre merging of cultures: some Chinese generals speak US-accented English (a millennium ago?) due to their tutelage under another foreigner.
Damon's character, who starts out as a cynical mercenary, has his head too easily turned, partly by a female commander, played by Jing Tian, but mostly by the courage of Chinese soldiers.
Zhang Yimou talks The Great Wall, China's most expensive movie ever, and again defends Matt Damon's casting
In The Great Wall's case, one wonders exactly how much director Zhang brought to the table (not much, judging by the result: just another cacophonic monster-battling blockbuster). With The Chinese Widow, however, the opposite is true, the director's imposed aesthetic and perspec­tive failing to fit with the film's wartime-romance roots.
In coming months, veteran directors such as John Woo Yu-sum and Chen Kaige, and unknowns like Wan Lifang, will unleash their own multinational goods on Chinese audiences. (Manhunt in the case of Woo; Legend of the Demon Cat from Chen; and Paris-set Lumière Amoureuse, a Sino-French response to Twilight, from Wan.)
And thus the quest to make a feasible co-production continues. We're not holding our breath.