Life bursts forcefully from the screen in French director Jean Vigo's 1934 film L'Atalante. Often quoted by critics as the apotheosis of film art, it is a fascinating blend of realism and unbounded flights of the imagination. Anticipating the future developments of cinematic art in about 88 minutes (the length varies in differ­ent prints), the classic contains romance, comedy, drama, pathos, startling moments, exuberance and even musical sequences, but remains homogenous throughout.
L'Atalante was Vigo's only full-length feature, coming soon after 1933's controversial short Zero de Conduite. Sadly, it was also his last – the director contracted tuberculosis near the end of shooting, and died the year of the film's release, at the age of 29.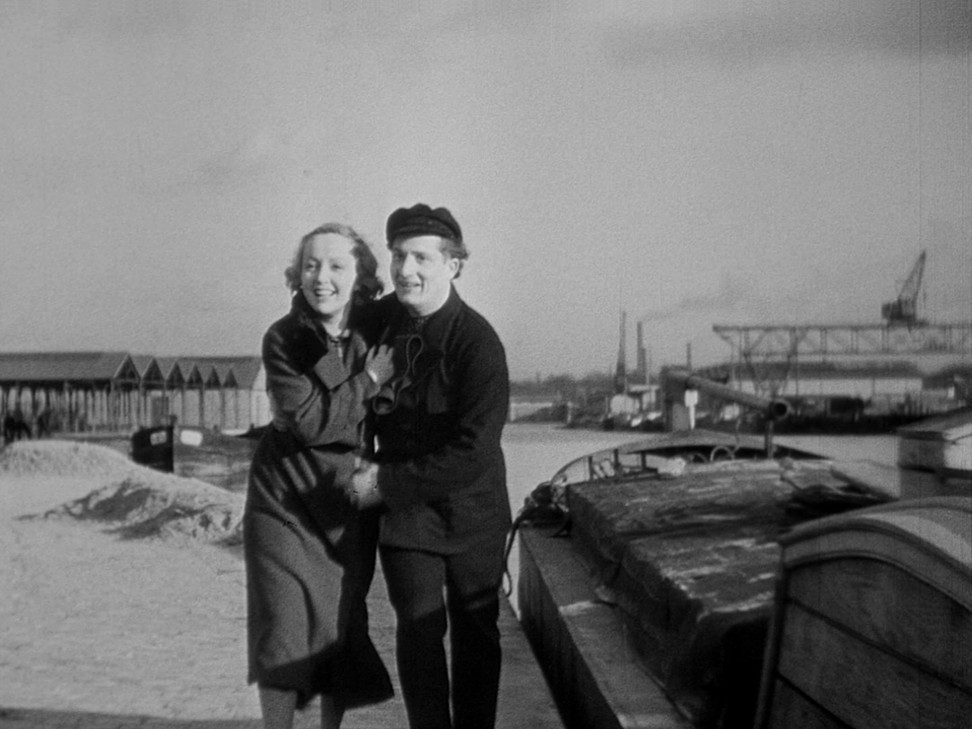 L'Atalante's storyline is straightforward. Jean (Jean Dasté), the skipper of the barge L'Atalante, marries Juliette (German actress Dita Parlo), who goes to live on the barge. Her shipmates are Pere Jules (the prolific Michel Simon), a Falstaffian and paternal old sailor, a young cabin boy, and Jules' 12 cats – as well as the hand of Jules' deceased friend, which is preserved in a jar.
The film focuses on the difficulties of the early years of marriage, with drama arising when Juliette flirts with a peddler in a bar and is abandoned by a jealous Jean, who sets sail without her. It's left to the good-natured Jules to find Juliette and reunite the two lovers.
As with the films of Orson Welles, the produc­tion and release of L'Atalante were fraught with difficulties. Vigo had made a strong impression with Zero de Conduite, but its criticism of the French educational system had led to a government ban.
L'Atalante was the idea of French distri­butor Gaumont, which wanted him to make
a commercial film to take advantage of a popular interest in barge songs. Vigo was given a script, which he rewrote extensively to reflect his own sensibilities.
The shoot was problematic, as Vigo was ill, and it snowed towards the end, making it difficult to match shots with the earlier scenes. The expression­istic shots of the camera looking upwards were constructed to keep the snow out of the frame.
Gaumont hated the initial version, changed the title, and cut it for release. Since then, various restoration projects have tried to recreate Vigo's version. Back in the day, Vigo and his films were quickly forgotten, and he disappeared from cinema history until he was rediscovered by critics in the United States in the late 1940s.
He became a major influence on the French New Wave, with François Truffaut especially admiring the insouciance and vitality of his work.
L'Atalante will be screened on December 3 and 16 at the Hong Kong Arts Centre, in Wan Chai, as part of the Cine Fan programme.