Hong Kong resident and rock superstar Michael Hutchence is cruising through an interview backstage at Singapore's pristine indoor stadium. He sips a glass of wine, smokes several cigarettes, and gives surprisingly witty answers to a range of questions he's probably heard before. We deal with the banner headlines, the beautiful girlfriends, the big bikes. He's so relaxed and affable, it's quite easy to bring up the latest "scandal".
So, here goes: Michael, did your recent motorcycle accident in Copenhagen really leave you impotent?
There is a considerable pause. This long-time veteran – and victim – of the tabloid press is genuinely stunned. "Is that what they're saying now? Oh, that's a killer." The 34-year-old INXS lead singer doubles up with laughter. "That would be God getting me back for my sins. Have you seen the smile on Helena's face? Ask her if you need any proof."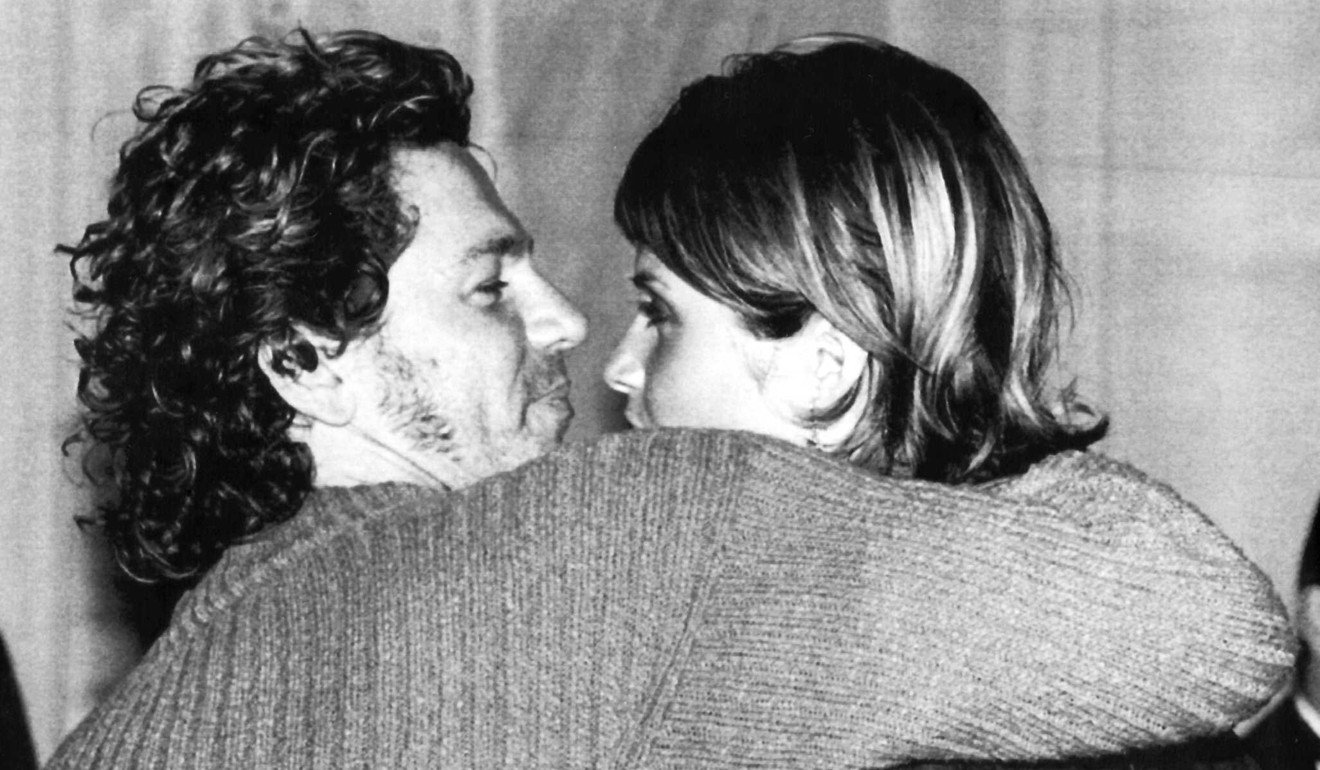 Helena is Helena Christenson, sweet-natured supermodel and long-time girlfriend of Michael Hutchence. She's travelling with the band as far as Bangkok on their first Asian tour, but will miss Michael's big homecoming in Hong Kong at the Queen Elizabeth Stadium on Wednesday and Thursday. Even she seems quite shocked by this rumour. "What can I say," she laughs. "It was quite hard for us …" The entire band – Michael, the brothers Andrew, Jon and Tim Farriss, Kirk Pengilly and Garry Beers – cracks up. Michael says: "I assure the nation, it is working."
It may sound funny, but the latest rumour about Hutchence is just one of a long line of half-truths and exaggerations which bother him greatly. "It was a bad accident, but not as bad as I first thought," he said. "It left me with a four-inch scar on my head, but that's all. I think the impotence story may have come from the fact that I had damage to my sense of smell and taste, which has basically all healed up. That was gone, 90 per cent, for quite a while. And your sense of smell is a sexual primal sense and it acts as a trigger. One in four people who suffer that lose their sexual drive." He shrugs.
"Bad boy" Hutchence first hit the British tabloids when he dated Kylie Minogue, and he's stayed gossip column fodder ever since. "I've lost a lot of control over my public persona," he says. "You only have to do a couple of little things and you become a cartoon. It ends up that I start working for newspapers to create an image that's not really me. I've been doing my damnedest over the last year trying to change all that. But you just don't have too much control over it in the end."
He has an example: "I'll tell you a scenario. I'm down in Melbourne. It's my birthday. Helena, who works very hard and a lot – she's the breadwinner in the family – can't be there. She has a contract and she has to fulfil her obligations. Kylie happens to be in town; I'm having a party; she turns up. I say, 'Hi, how are you doing?' And this turns into a gigantic snowball of front-page 'Helena dumped for Kylie' headlines. It's really sad, not only for me, but especially for Helena, who reads this in Europe. It's bullshit. And that can mess with you – with your private life – if you're not careful. It really hurts. And it makes me look like a scumbag, which I'm not, most of the time.
"It's this machismo, girls and drugs reputation. There's some truth in it, but I'm much more than that. I've always been a multifaceted person. But it's easy for them to home in on it; it sells papers."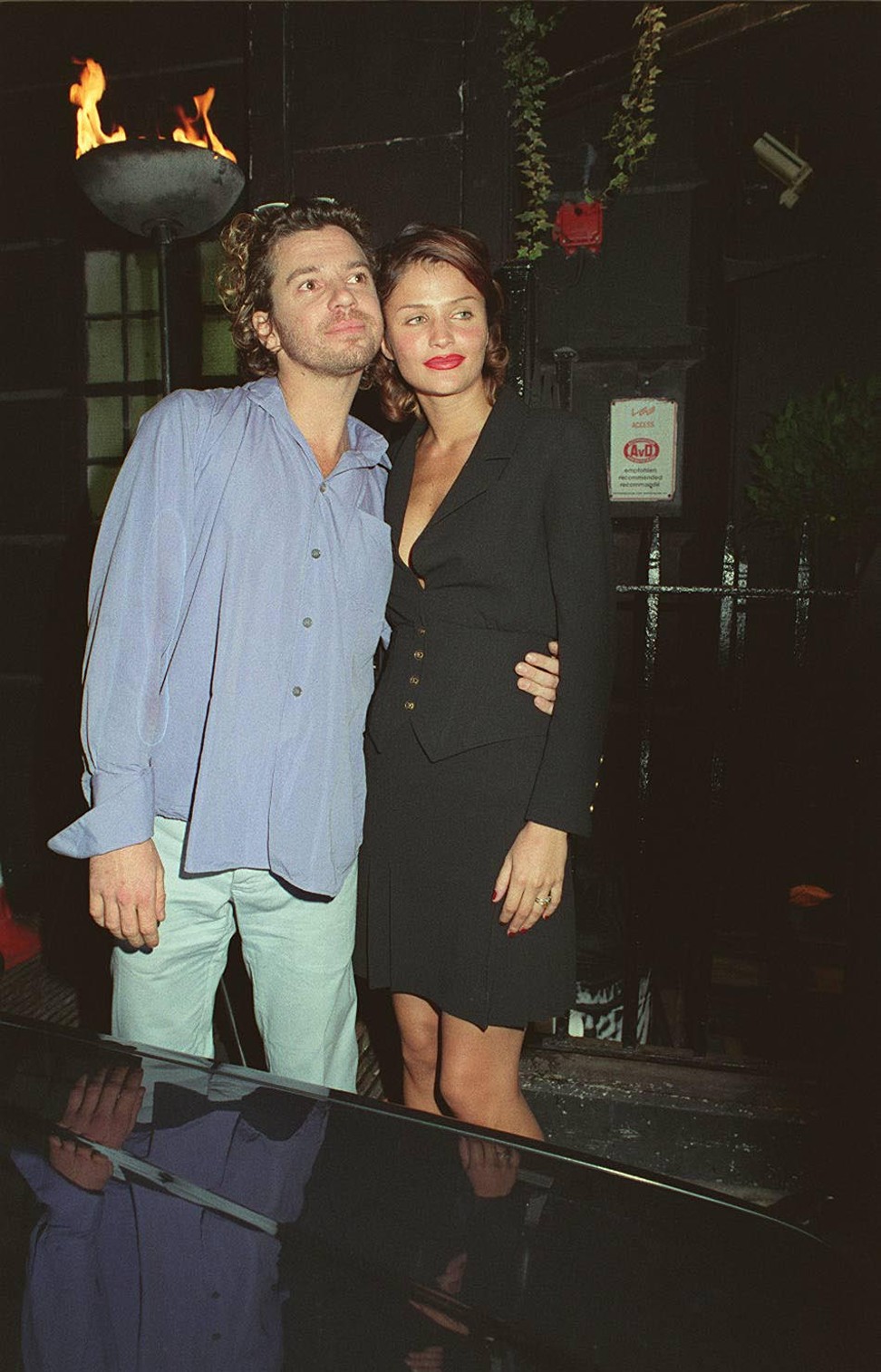 As far as rock stars go, Michael Hutchence is Hong Kong's most famous export. And the territory doesn't have such a tenuous claim to him, either. The star first moved here at the age of three from Sydney when his father landed a job as an importer of Scotch and champagne. He left at 13 after a year at KGV, and became a resident again five years ago along with INXS drummer Jon Farriss. They shared a garden flat in Tai Tam for a while after the worldwide success of their Kick album, and Hutchence still owns a flat here. They both still regard Hong Kong as their "home", which sounds odd at first but makes sense when you consider their hectic worldwide touring schedule.
"I am very, very privileged to have grown up in Hong Kong," says Hutchence. "It's odd to look back on it now, partly because it feels like a strange way to have grown up. To live like most white people, or expats … It's that strange colonial autocracy, run from on high. Mother England and all that. And then you grow oblivious to the fact that the rest of the world doesn't live that way. Now it's even more confusing to look at it because of what's happening with China, but I'm lucky to have grown up in classrooms that resembled the United Nations. I was a minority, which is a whole different way of growing up in the world, especially for a white male. I thank God for that, because I don't have any concept of bigotry or racism because of it."
Hutchence's entire life has been shaped by his experiences here. He remembers the 60s as a "crazy time for my parents. There were a lot of parties. We lived in Stanley, which was considered odd, and my father drove an MG. My mother was a mega party-thrower, and I grew up with all sorts of interesting people around me. And a lot of my musical influence comes from that – Motown and soul music going on all night. They had good taste, my parents."
But they weren't always good times. Eventually the family pulled out of Hong Kong because of fears about the territory's future which started at the time of the riots.
"Our house got painted with slogans, and a friend of mine was blown up and they used to leave bombs in the playground. It was a paid campaign of subversion.
"I remember sitting in the Hilton bar on Hong Kong Island – we had moved out of our house into the hotel because of the security factor. And I saw this guy running down Garden Road. It was the middle of curfew, the streets were quiet. And behind him was a whole bunch of rioters, so-called Communist sympathisers, chasing after him. My Dad was sitting in the bar, probably getting pissed with his mates, when they realised this guy was in trouble. So they pushed past the security guards and grabbed him off the street and pulled him in. I remember that really clearly, he was so frightened."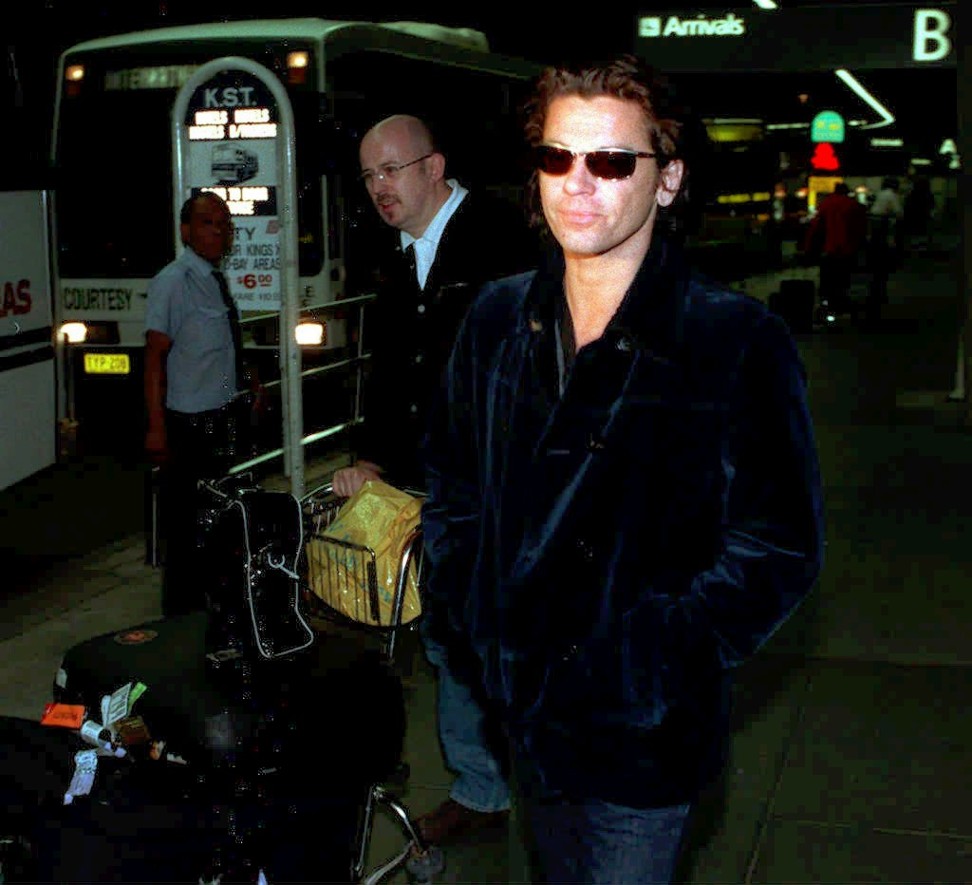 The Hutchence family moved back into their home, but the Hong Kong sojourn was to end a few years later. "They were strange days," says Michael. "Six months before that, I was having fun, being a kid. And then politics came into my life. That was my first realisation of the physicality of politics – that it can go beyond a distant figure of England and the local pushover government and the Governor walking around in a silly hat. And I knew that I was on the edge of this vast country, this great power."
The move back to Sydney wasn't entirely smooth. "It was such a shock to come back," says Hutchence. "It was a sea of freckly red-haired kids and blonde kids and it was really quite odd. Hong Kong was regarded as being very English and a bit plummy and I did very well at school and there was a certain amount of roughness shown to me. Australia is a very young rough place, and I've grown to love that, but for me, I went from a very sophisticated modern society to cowboys. And that's hard. Suddenly I had to learn to fight, and then I got into a band and once a week there'd be fist fights and jumping off the stage and that's really tough, gruelling. But it's a great way to cut your teeth. I remember it fondly."
Michael met INXS keyboardist Andrew Farriss on his first day of school in Sydney. With Andrew's brother Tim playing guitar and Jon on drums, Kirk Pengilly on guitar and sax and Garry Beers on bass, The Farriss Brothers was formed in 1977. The line-up has remained unchanged to this day, and it has now come to the point where band members have spent more of their lives in the group than anywhere else. In 17 years, the most time they've spent apart was the year after Kick in 1988.
"It depends on how you take it all – how good you are at looking at yourself and the state of the band; whether you've turned into a habit or a financial situation or a bloody waste of time," says Hutchence. "I'm very passionate about my music and it means so much to me. I really respect what we've done, what we've achieved. I really respect that six of us, as long as we're interested, can get together in a room and still create something exciting. And as long as we can do that, I expect we'll carry on."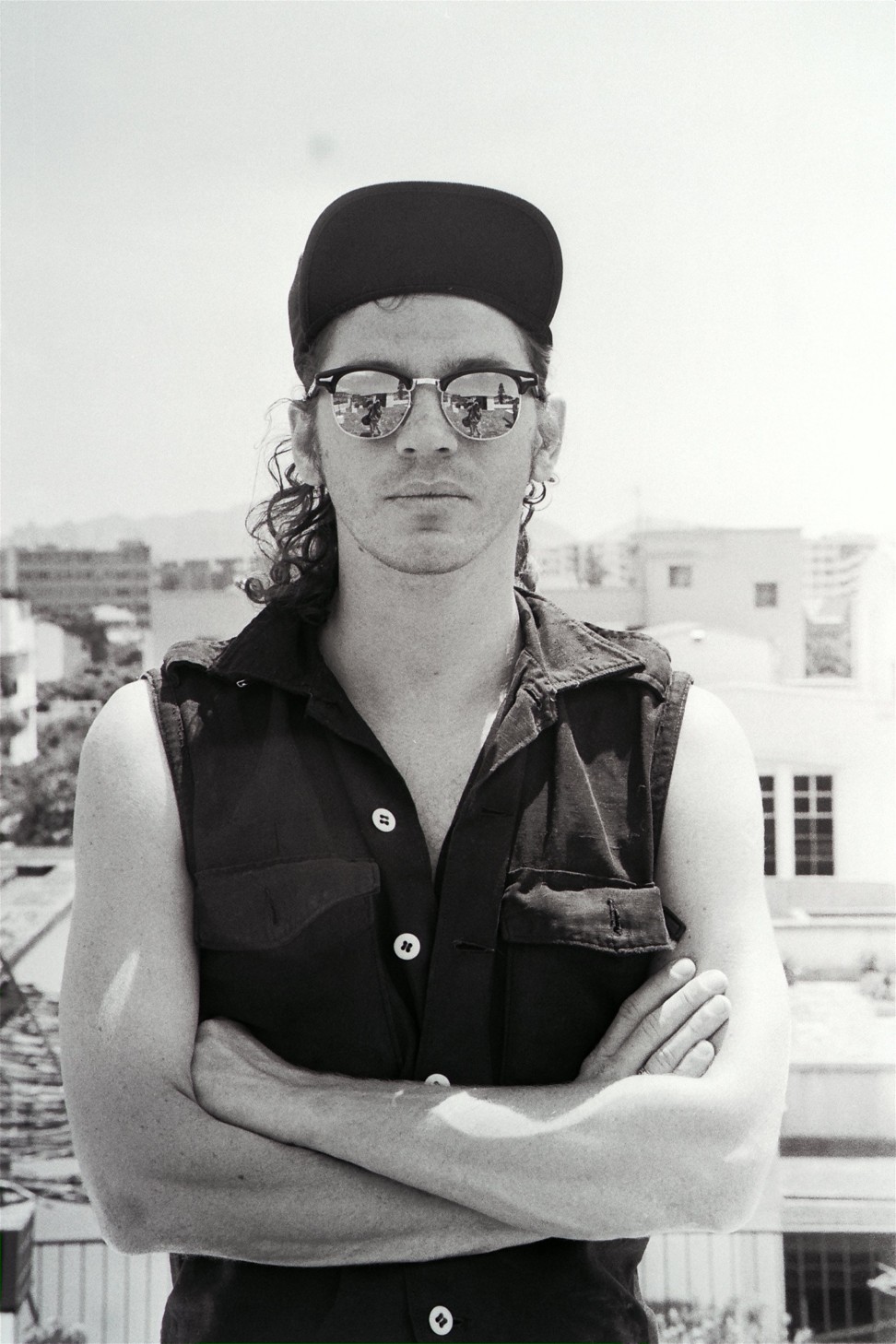 And Hutchence? Will he continue on the fast track with his Harley Davidsons and huge headlines? He reaches for another drink. "I've been in the process of changing, toning down my life, over the years. But I find myself arriving at a place now where values change, and what is really important becomes very obvious.
"I've never been pro-marriage. People take marriage very lightly these days, but to me it means a lot. That feeling is there for me now. I don't need the certificate or God. And children would be wonderful. I'm 34 now so it's about time. What can I say? Helena and I are very happy together."
The band is waiting; it's time to start the show. Hutchence downs a quick vodka, and takes to the stage for two hours – 25 songs – of invigorating showmanship. The band is a smooth, tightly gelled unit and their lead singer is very much the focal point; posturing, running, gesturing and clambering dangerously over stacked amplifiers. "We're sorry it took so long to get to Asia," he tells the 3,000-odd crowd. b"We have no excuses. But we're really happy to be here now."
Could he have become a star if he'd stayed on in Hong Kong? "I don't think I would have developed in the same way. There's not really a scene there. Everybody has sad tales of having to be a cover band, going 'plicka, plicka, plicka, what's the latest hit, let's learn it'. Hong Kong – which has always been my home really – is a strange enough place for me to be based in, music-wise. If you go to New York or LA you get caught up in the whirl and I didn't want that to happen to me. Hong Kong is an antidote to all that."