Released in Japan in 1997, Kiyoshi Kurosawa's psychological thriller Cure was part of a new wave of Japanese cinema that crested in what was, in retrospect, a miracle year. Hayao Miyazaki's animation Princess Mononoke smashed box office records, Takeshi Kitano's cop-on-a-mission drama Hana-bi (or Fireworks) won the Golden Lion at the Venice Film Festival, and Hideo Nakata's big-hit shocker Ring (or Ringu) launched the J-horror boom.
Film review: Creepy – neighbours hide deadly secrets in atmospheric thriller
In this company, Cure was something of an outlier. Unlike Kitano and Miyazaki, both big names at the time, Kurosawa was a little-known director who had spent years labouring in the straight-to-video vine­yards. And in contrast to those three widely released films, Cure played in rela­tive­ly few cinemas, while falling into no clear genre.

After two decades, however, the film appears more formally daring and socially prescient than its contemporaries. It has horror elements, including Gary Ashiya's ominously thrumming electronic score, but uses little in the way of standard genre scares. Instead, Kurosawa – who also wrote the script – raises goose­bumps with under­stated atmospherics (water puddling on a dirty floor; a flimsy curtain rustling in a long-abandoned building) and a moving camera that follows characters from a discreet but somehow unsettling distance, like a trailing ghost.
Film review: Journey to the Shore – Kiyoshi Kurosawa summons the dead for wistful human drama
Kurosawa's terror-raising villain is a puffy-faced young man in a long coat who can't remember his name and annoys his police interrogators, including an irritable detective (Koji Yakusho), with his repeated questions: Who are you? Where am I?
But the detective, together with a hip­ster psychologist, suspects that this amnesi­ac, eventually identified as Mamiya, knows more than he lets on, and is remotely orches­trating a series of horrific murders, whose victims are gouged with an "X" across their throats.
Meanwhile, the mind-controlled murder­ers can remember nothing of their crimes. And they in turn infect others. The detective begins to fear that his mental­ly unstable wife may become Mamiya's next victim, but can't stay away from him. Moth, meet flame – or rather, pocket lighter, seemingly Mamiya's tool for hypnotising his targets.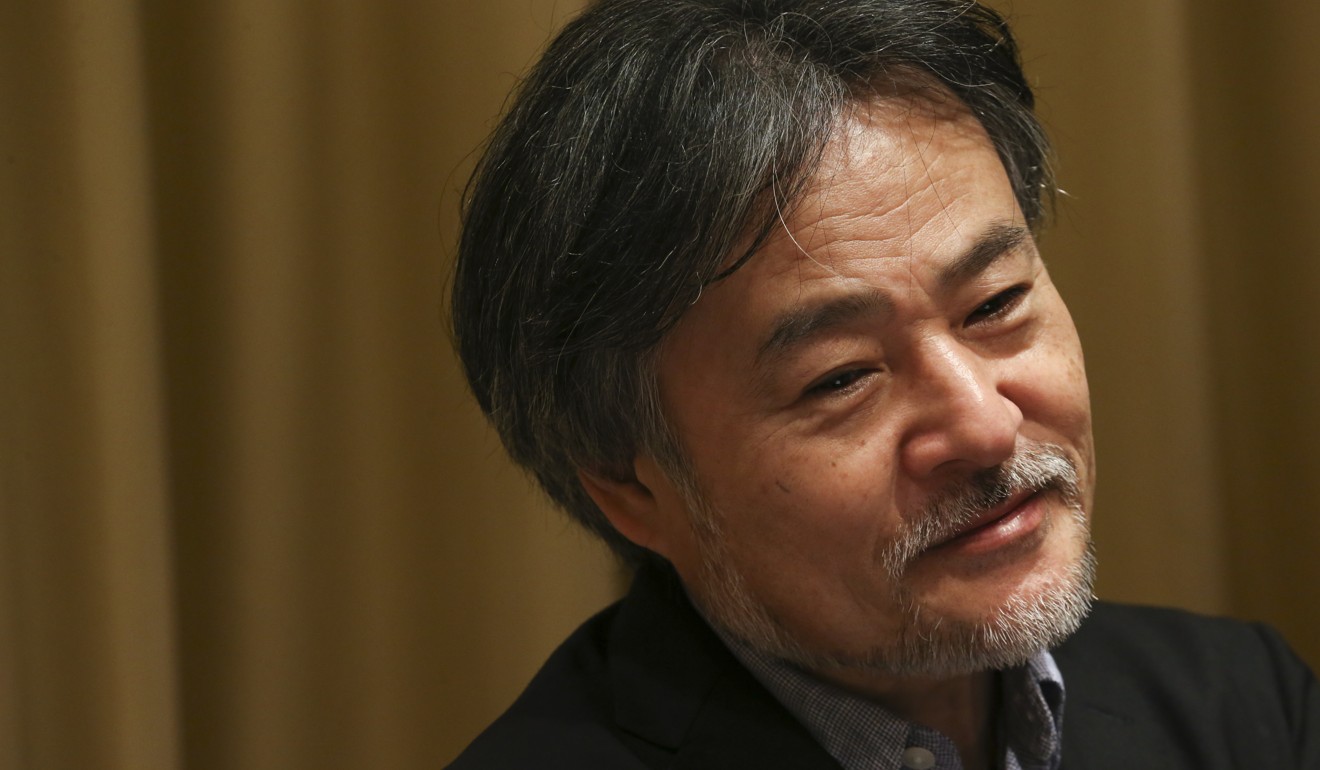 Kurosawa would use many of these elements in his later films (the curtains are still rustling in his latest, the alien invasion film Yocho "foreboding" [2017]) but in Cure they have a queasy fresh­ness. The film's psychology is question­able and its mystery is hardly mysterious, but like the best of Kurosawa's work, Cure seems to exist in a nightmare world of its own, at once alien and infec­tiously familiar. You'll never look at that puddle in the shower the same way again.
Cure will be screened on December 10 and 17 at the Hong Kong Film Archive, in Sai Wan Ho, as part of the Critics' Choice 2017 – Cinema of Occultism programme.