Looking back on 2017, the Hong Kong film industry's premier torch-bearer was indisputably Kara Wai Ying-hung, who began the year by scoring her third best actress prize at the Hong Kong Film Awards, this time for her role in Happiness (2016), and ended the 12 months by winning a Golden Horse for her perfor­mance as a manipulative, well-connected Taiwanese matriarch in this year's The Bold, the Corrupt and the Beautiful .
In between, Wai not only salvaged uneven action thriller Mrs K with her agile turn as a homemaker confronting her criminal past, but also appeared in Luc Besson-produced fantasy blockbuster The Warriors Gate , decidedly trashy Death Ouija 2, romcom 77 Heartbreaks and suspense thriller The Mysteries Family.
Only one other Hong Kong movie veteran has been able to match the 57-year-old in terms of productivity in 2017. Across the border, an actor six years her senior has graced cineplexes as a treasure-hunting archaeologist in India, a patriotic partisan in China and a grieving father avenging his daughter's death in a terrorist attack in Britain. He has also lent his voice to Mandarin versions of The Lego Ninjago Movie and BBC documentary Earth: One Amazing Day.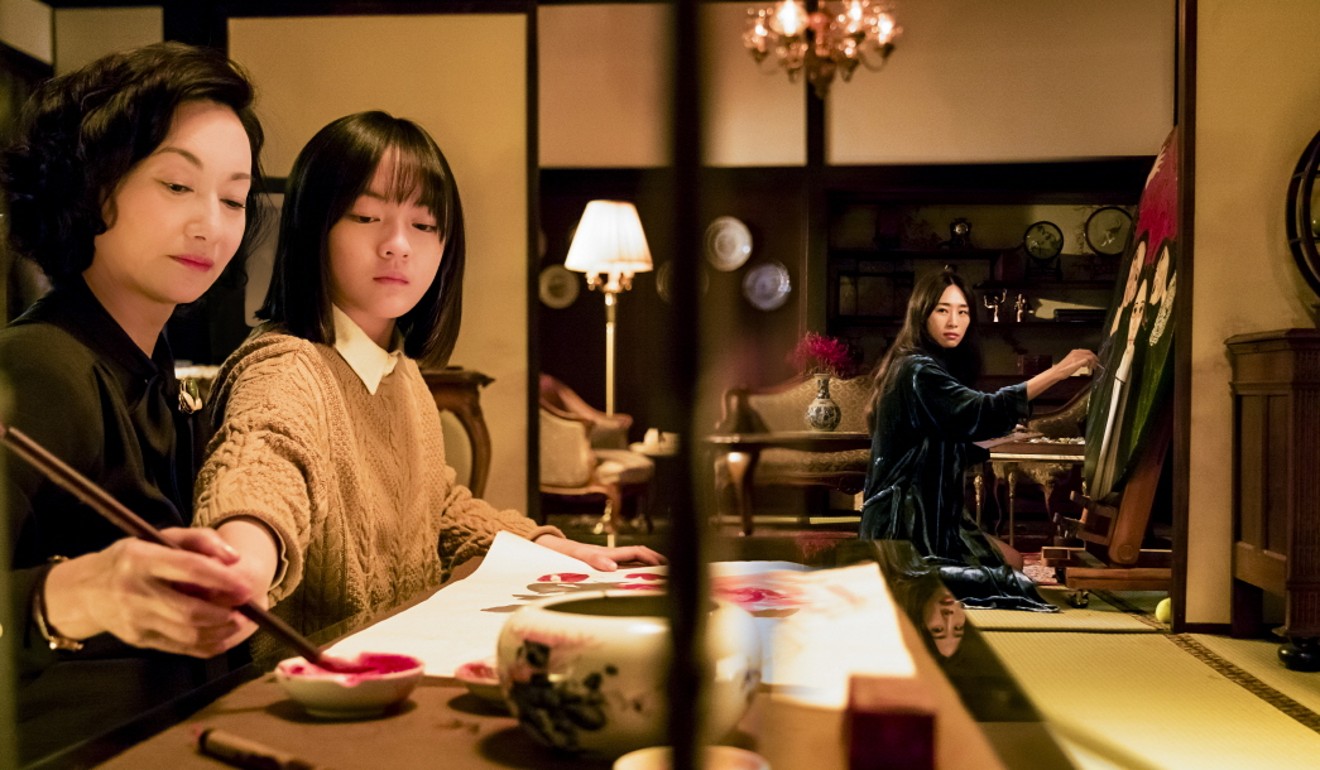 As you're reading this, he has two films on release, playing a special agent in futuristic action-thriller Bleeding Steel , and an old shopkeeper in the Chinese adaptation of Japanese novel Miracles of the Namiya General Store .
If not for a shuffle of China's film release schedules, he would have scored a hat-trick of appearances during the lucrative New Year's Day holiday with a cameo in Dante Lam Chiu-yin's military blockbuster Operation Red Sea.
The 25 worst films of 2017 released in Hong Kong, from The Founding of an Army to The Emoji Movie
Take a bow, Jackie Chan.
The action-film icon has had an extremely busy 2017, not appearing in as many films in a single calendar year since 1985, when he enjoyed leading roles in five blockbusters that grossed a total of HK$120 million at the local box office – a figure which, even before being adjusted for inflation, remains astounding. Four of those films – My Lucky Stars; Twinkle, Twinkle Lucky Stars; Police Story; and Heart of Dragon – ended the year at the top of Hong Kong's box office charts.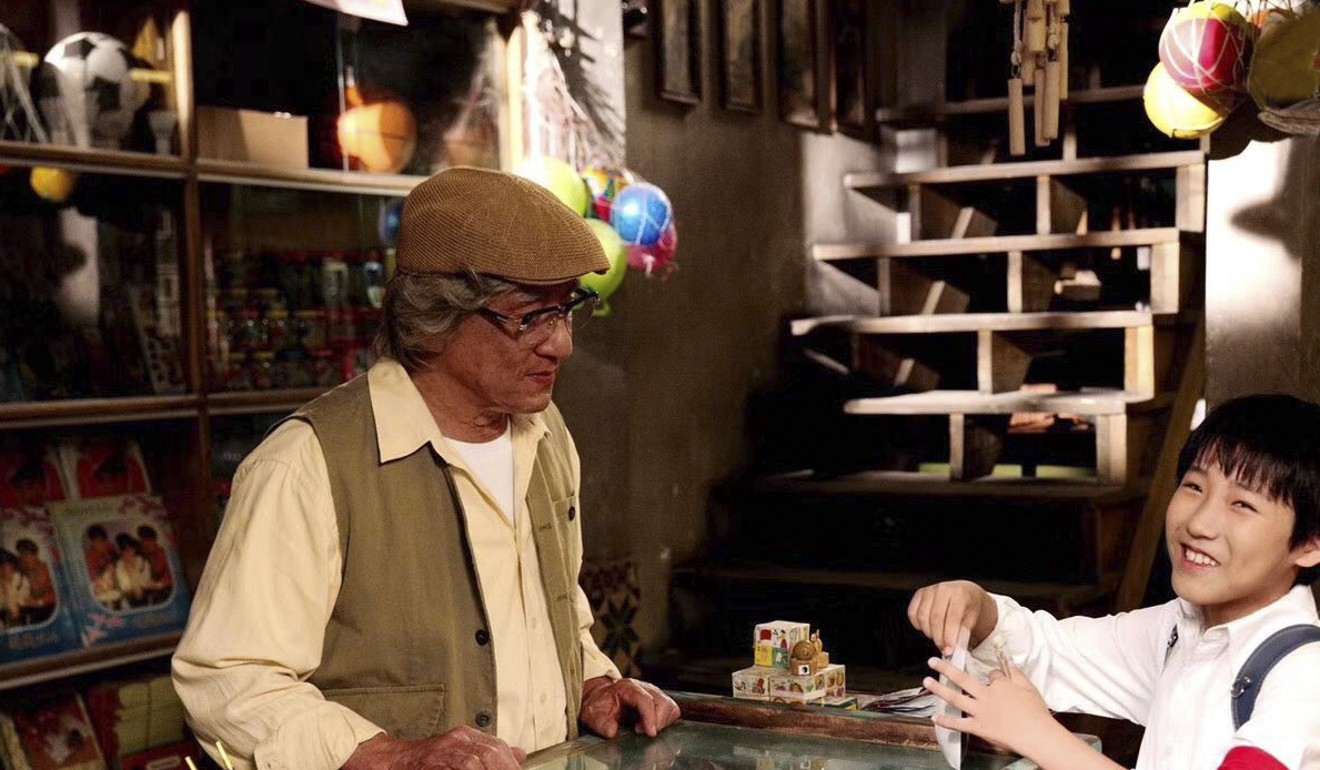 Now perceived as passé and pompous in his home city, Chan – whose real given name, Kong-sang, translates as "born in Hong Kong" – appears in the news mostly for the wrong reasons. Once fawning over his every move and referring to him as Dai Gor ("big brother"), the local entertainment press now treats him with scorn: his frequent and invariably denigrating outbursts against Hong Kong have proven to be of much more interest than, say, his acceptance of an honorary Oscar.
Not that he seems to care, given the way he has endeared himself to consumers in China. His films Railroad Tigers (2016), Kung Fu Yoga (2017) and The Foreigner (2017) have generated 3 billion yuan (US$460 million) in ticket sales this year, with Bleeding Steel and Miracles of the Namiya General Store expected to add another billion.
If not for Jacky Wu Jing's record-breaking Wolf Warrior 2 , Chan could easily have been China's highest-grossing film star of 2017.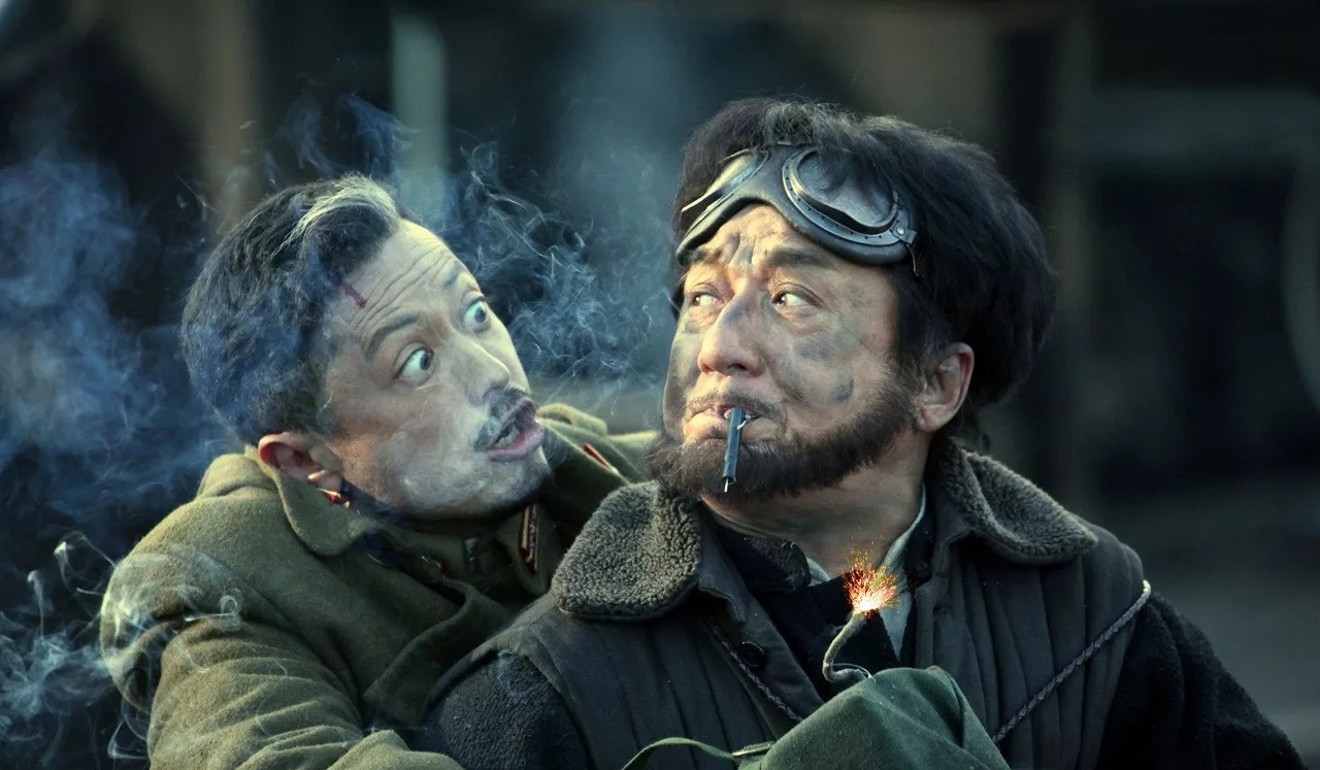 Far from being an anomaly, China's embrace of Chan speaks volumes about consumption and behavioural patterns, his success illustrating China's demand for globetrotting, sensationalist entertainment.
By any measure, Sino-Indian co-production Kung Fu Yoga is tacky and culturally tone deaf, with its comical rehashing of Indiana Jones tropes and warped caricatures of Indian culture. Released over the Lunar New Year holiday, the film eventually trumped Tsui Hark's Journey to the West: Demons Strike Back at the Chinese box office, taking in nearly 1.75 billion yuan.
While Kung Fu Yoga might have benefited from its extended run in cinemas, as well as its release as China was courting India for the "Belt and Road Initiative", China's plan to grow global trade, there were many complimentary comments online about its car chases, slapstick-fuelled choreography (Chan still kicks people in the crotch), and exotic settings (India, Dubai) and characters (gaudy snake charmers and photogenic Indian actors).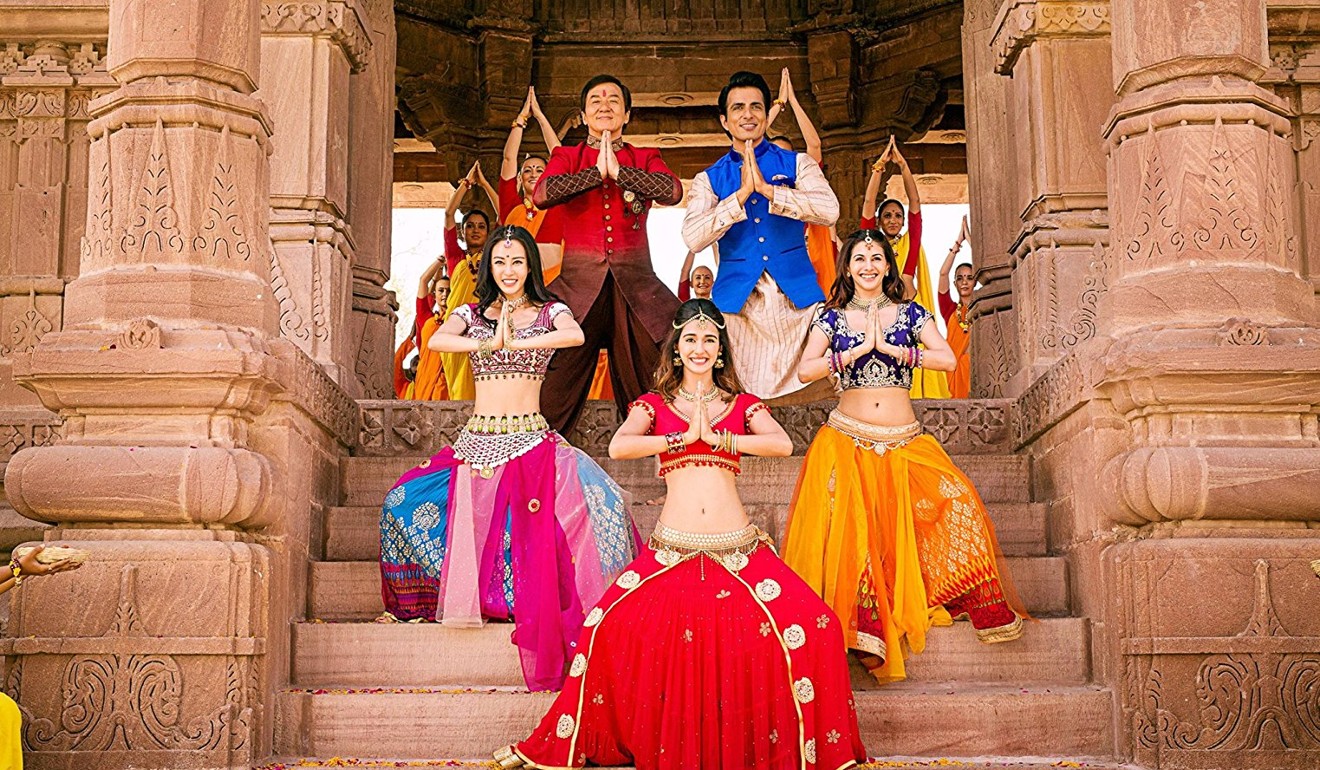 Just as importantly, audiences appreciate how Chan's heroes beat the living daylights out of foreign villains – a tendency, perhaps, that echoes China's rise. He outwits Indian mercenaries in Kung Fu Yoga, dispatches inhuman Japanese soldiers in Railroad Tigers and runs rings around rogue paramilitary units and politicians in Northern Ireland in The Foreigner. In Bleeding Steel, Chan's special agent is up against a cyborg played by Australian actor Callan Mulvey.
It's easy to snigger, but all this would seem like déjà vu to those who were around during Chan's heyday of the 1980s and 90s. True to the vogue of that time, his Hong Kong block­busters could be as jingoistic as his newer China-oriented output: Chan lectures morals to corrupt expat police officers in Project A (1983), for example. He conquers Spanish hearts and cuisine in Barcelona-set Wheels on Meals (1984), and defeats a cult in Yugoslavia in Armour of God (1986). Remember Rumble in the Bronx (1995), with all those over-the-top gangsters? Then there was that battle with crooked CIA operatives in Rotterdam in Who Am I? (1998).
Ultimately, Chan's films seem to say as much about the people making them as the people watching them – and the values with which they empathise. Maybe that's where Chan's relevance – for both industry researchers and sociologists – lies today: he is a barometer of who Chinese cinema-goers are, and of what they want.
Roll on then, Jackie.