Japanese animation has long borrow­ed from Western sources, directly and indirectly. One of the more outré West-to-East anime produc­tions is director Eiichi Yamamoto's Belladonna of Sadness. The 1973 feature languished in obscurity for decades until the debut of a digital restoration at the 2015 Japan Cuts festival in New York launched a theatrical run.
Based on Satanism and Witchcraft, an 1862 non-fiction book by Jules Michelet, and produced by manga and anime pioneer Osamu Tezuka's Mushi Production as the third part of its Animerama adult anime trilogy, the film is an odd mix of R-rated medieval folk tale and feminist manifesto. It concludes with a still frame of a bare-breasted Marianne striding over the barricades in the 1830 Eugène Delacroix painting Liberty Leading the People.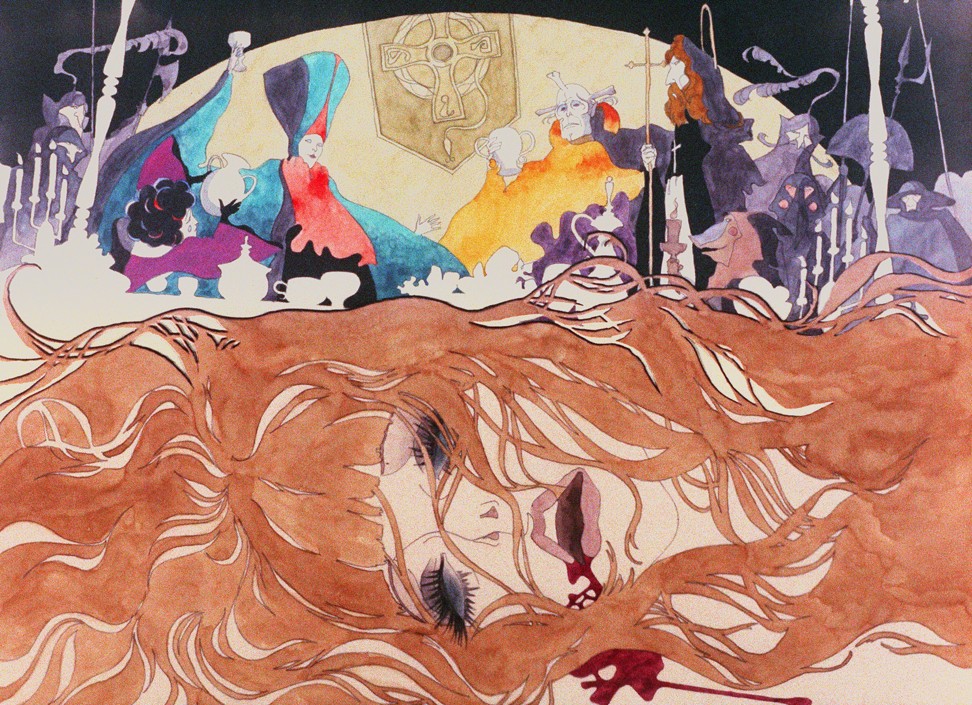 Its heroine, however, is Jeanne, a French peasant girl who is head over heels in love with the long-limbed, long-nosed, long-locked Jean. But a wedding night rape by the local baron – a scene illustrated with a blood-red, spear-shaped phallus that cleaves her in half – leaves her traumatised and in pain. Jean pleads for her to forget while an evil spirit appears before her to urge revenge.
When Jean proves an ineffective provider – he fails as a tax collector and loses a hand, courtesy of the baron, as punishment – Jeanne, with the help of the spirit, becomes a successful money lender. When the baron returns from the wars, his envious wife has Jeanne persecuted as a witch and drives her into the forest, where she makes a pact with the spirit, who reveals that he is, in fact, the devil. In return Jeanne gains magical powers.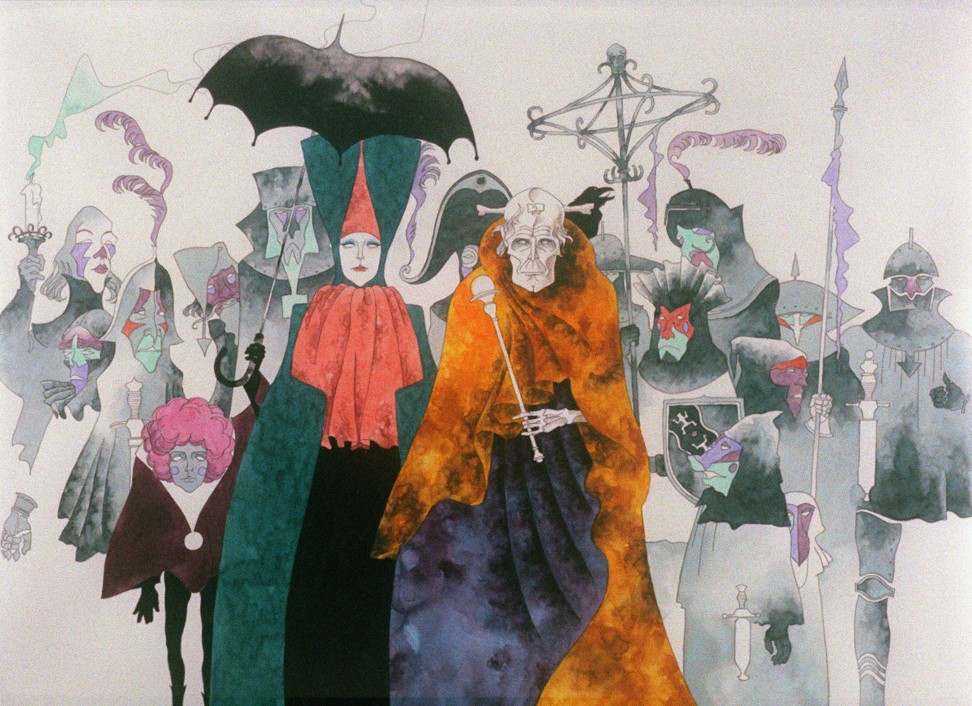 This may sound stirring, but the story is animated with slow side-to-side scrolls of still images that recall everything from the high-art erotica of Gustav Klimt to kitschy 1970s album covers. These are interspersed with more dynamic, if surreal, animated scenes, including a stylised village orgy seemingly inspired by pornographic paper dolls.
Jeanne is less a powerful feminist icon than a passive fantasy object for the film's target male audience. With her bouncy curls, fluttery eyelashes, pouty lips and abundant curves, she is more reminiscent of Jane Fonda in Barbarella than anything in Grimms' Fairy Tales.
Nonetheless Belladonna of Sadness has moments of hallucinogenic beauty and strange­ness, informed by an uninhibited Eros impossible to find in the period's mainstream anime. Given the current climate, it's hard to imagine anyone making anything like it now, save for the anime porn market. Marianne would never have made the final cut.
Belladonna of Sadness will be screened on January 7 at UA Cine Moko, in Mong Kok, and on January 13 and 21 at UA Cine Times, in Causeway Bay, as part of the Osamu Tezuka 90th Birth Anniversary Film Retrospective.