German auteur Werner Herzog is best known for a trio of films he made in the 1970s and 80s – Aguirre, the Wrath of God (1972), Fitzcarraldo (1982) and Cobra Verde (1987) – all of which featured Klaus Kinski playing unhinged adventurers who battle the elements in extreme physical and psychological situations.
Despite its setting, a parochial German town (actually in the former Czechoslovakia), Woyzeck (1979), which also features Kinski, covers similar emotional terrain. The differ­ence is that Woyzeck shows Kinski as one of the oppressed, rather than an oppressor – a working-class soldier who is forced into committing a crazed action by circumstance, rather than a wild Wagnerian hero who acts because he has a taste for excess.

Herzog's film is based on a play written by Georg Büchner in 1836. Büchner's work, one of the first plays to examine the plight of the underprivileged, exists only as a series of fragments with no established order – although that has not stopped it from becoming a popular performance piece.
Herzog's version shows the titular character as a hardworking soldier who is oppressed by his superiors. He's forced to do menial work by his commanding officer while a doctor wants to carry out psychological experiments on him. Woyzeck's only joys are his beautiful wife, Maria (Eva Mattes), and his young child. When Maria, bored with drudgery, starts an affair with a dashing sergeant-major, Woyzeck's mental instability combines with his jealousy to send him down a disastrous path.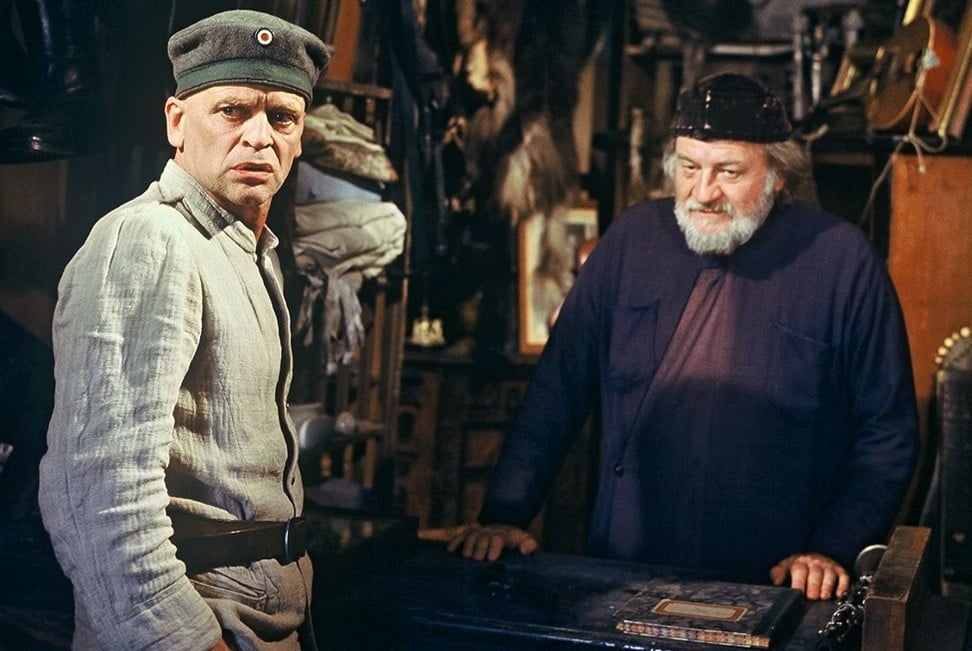 Herzog shot Woyzeck immediately after Nosferatu the Vampyre (1979), his mysterious remake of F.W. Murnau's classic 1922 vampire film. Nosferatu featured Kinski as Dracula, and Herzog kept Kinski and the crew on the payroll for Woyzeck. Everyone was reportedly exhausted from Nosferatu, and this works to its advantage, imbuing Kinski's performance with a genuine sheen of tired despondency.
Herzog chose to shoot in an atypical classical style to suit the film's 19th-century setting, although the realism of the scenes gradually breaks down as the film plays out, to reflect Woyzeck's mental deterioration. In common with all of Herzog's work, Woyzeck is non-judgmental. He does not take the easy option of attributing the character's heinous actions to his mistreatment by his social betters, although they play a part, preferring instead to explore the character's primitive emotional drives.
Flashback: Nosferatu the Vampyre, directed by Werner Herzog (1979)
According to Herzog, who's known for shooting in difficult and remote locations, Woyzeck is the kind of film he likes to make because he hates to make difficult films. "I hate to have all these problems," he said. "That's the reason I liked making Woyzeck so much. I shot that film in just 18 days, and edited the film, an entire feature film, completing the final cut in only four days."
Woyzeck will be screened on February 2 and 10 at Hong Kong Arts Centre, in Wan Chai, as part of the Cine Fan programme.