In 2017 alone, Chinese video artist Zhou Tao had works shown at prestigious art venues and events that included the Guggenheim Museum and the Lincoln Center for the Performing Arts, both in New York, and the Venice Biennale. Next month, the 41-year-old Changsha native will attend a screening of his latest piece, The Worldly Cave (2017), at the Tate Modern, in London, and at the Centre Pompidou, in Paris, the following evening.
But before that, Zhou is the subject of a retrospective at the International Film Festival Rotterdam, which opened on Wednesday. With its long tradition of holding multimedia spin-off exhibitions in venues across the Dutch city, the festival will not only feature The Worldly Cave, but also five previous titles by the artist, all grouped into a programme called "Zhou Tao: The Time Keeper".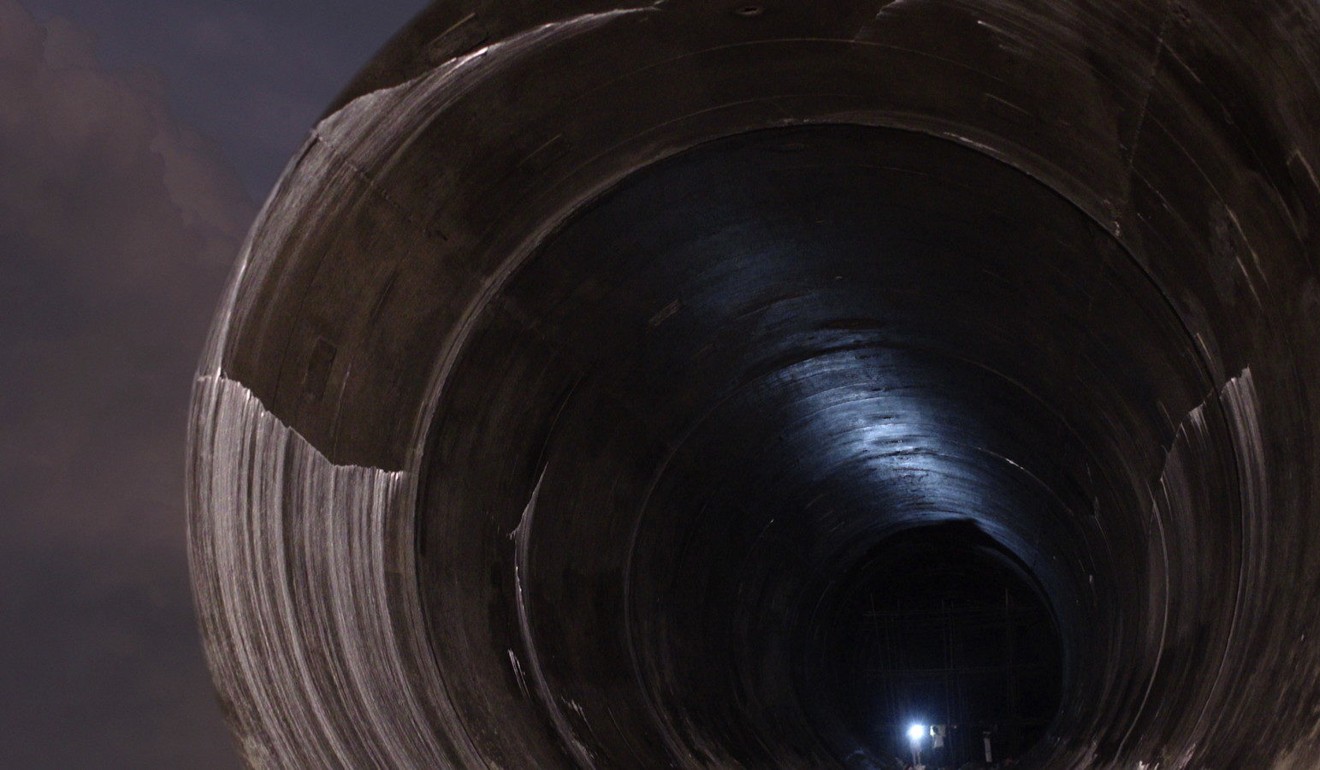 Zhou has come a long way since his first video short, a four-minute-plus piece called Barking, which was included in an indepen­dent group exhibition held in a residential complex in Guangzhou in 2002.
The Rotterdam showcase is centred on The Worldly Cave, says programmer Julian Ross. "It's a film with an absorbing, cinematic quality that we really wanted to bring to the big screen," he adds.
And Zhou says his pieces suit a film festi­val. "The cinema symbolises a ritual where you have to be very focused in both heart and mind, as you sit down quietly and prepare to enter another world," he says. "At a museum, you look at things as you move along, and it depends on the viewer's choice."
Chinese filmmakers feel the political heat at Rotterdam film festival
Chicken Speak to Duck, Pig Speak To Dog (2004), the oldest of Zhou's works being shown in Rotterdam, is a modest and quaint affair. To make the piece, Zhou invited live­stock farmers to Guangzhou and filmed them making animal noises while perching in the branches of a tree at night. With the perform­ers framed as if in a tableau, Chicken Speak to Duck harks back visually to Zhou's training in oil painting; sonically, it expands on Barking, in which Zhou imitates a dog.
The title alludes to a Cantonese saying about how people fail to communicate with each other, and the work gave birth to a theme that Zhou would revisit repeatedly: people falling out of sync with their geographical and social surroundings.
Filmed in night-vision mode, Chicken Speak to Duck unfolds like a snippet from a feverish nightmare. In contrast, Zhou's 1234 (2008) deploys a more lighthearted app­roach. With footage of hairdressers, sales women, security guards and chefs going through headcounts before their day begins in various Chinese cities, it is a comical take on workers being reduced to mere numbers.
In Times of New York (2009), Zhou tracks his personal routines by allowing a ball of string in his back pocket to unspool as he moves around his apartment over a couple of days. The result­ing web is a tangible record of time and space.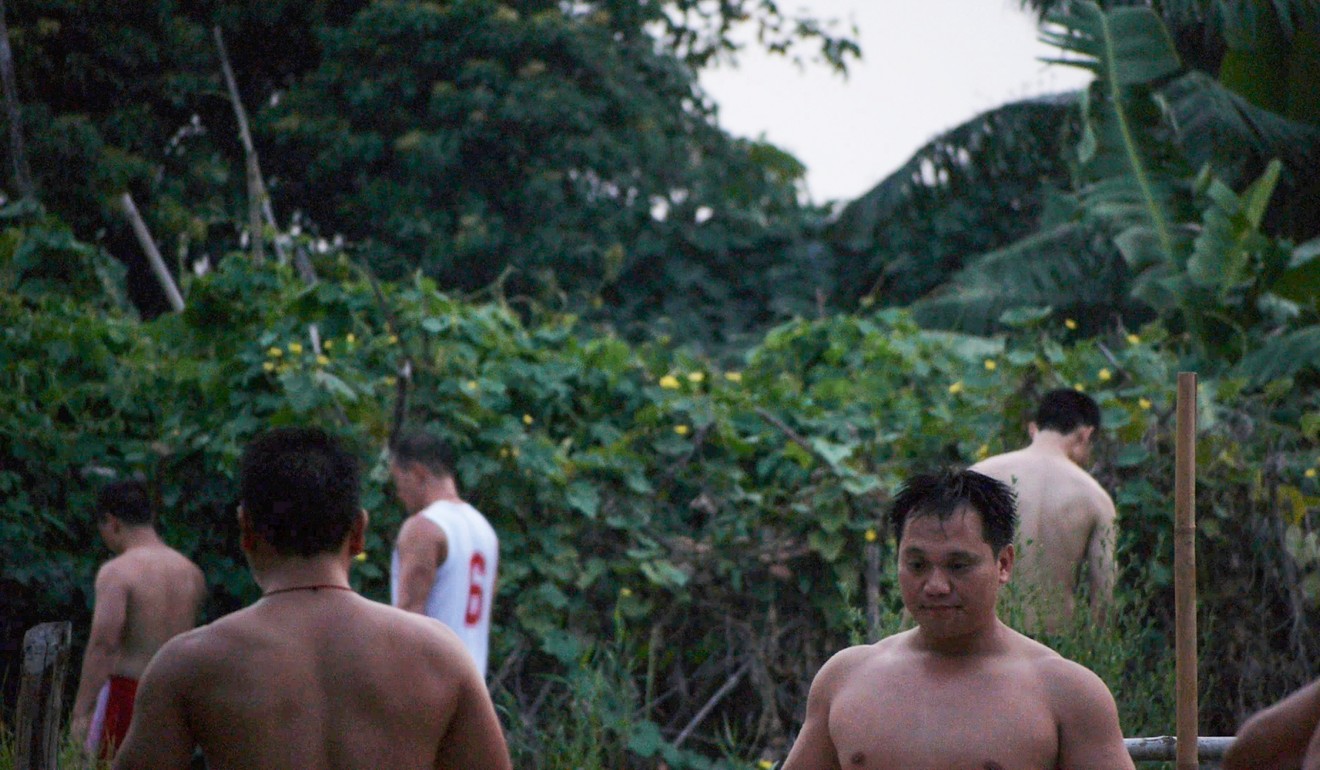 And then there are Zhou's larger, more recent pieces. Combining imagery gathered in rural China and France, After Reality (2013) is a poetic reflection on obscure human activi­ties, variously taking place in tropical savann­as, on sand dunes and amid wintry land­scapes: it begins with half-naked dragon boat rowers heading for a river, and ends with Zhou himself lugging a spotlight through snow.
Blue and Red (2015) zeroes in on life in urban public spaces. Initially, it is difficult to tell the location of each shot be­cause Zhou shows people shuffling around and even sleeping beneath a massive fluorescent glow. As muffled speech creeps in and the screen fills with a street lined by tents, the context is slowly revealed: what we see are snapshots of anti-government demon­strations in Thailand in 2013 and 2014.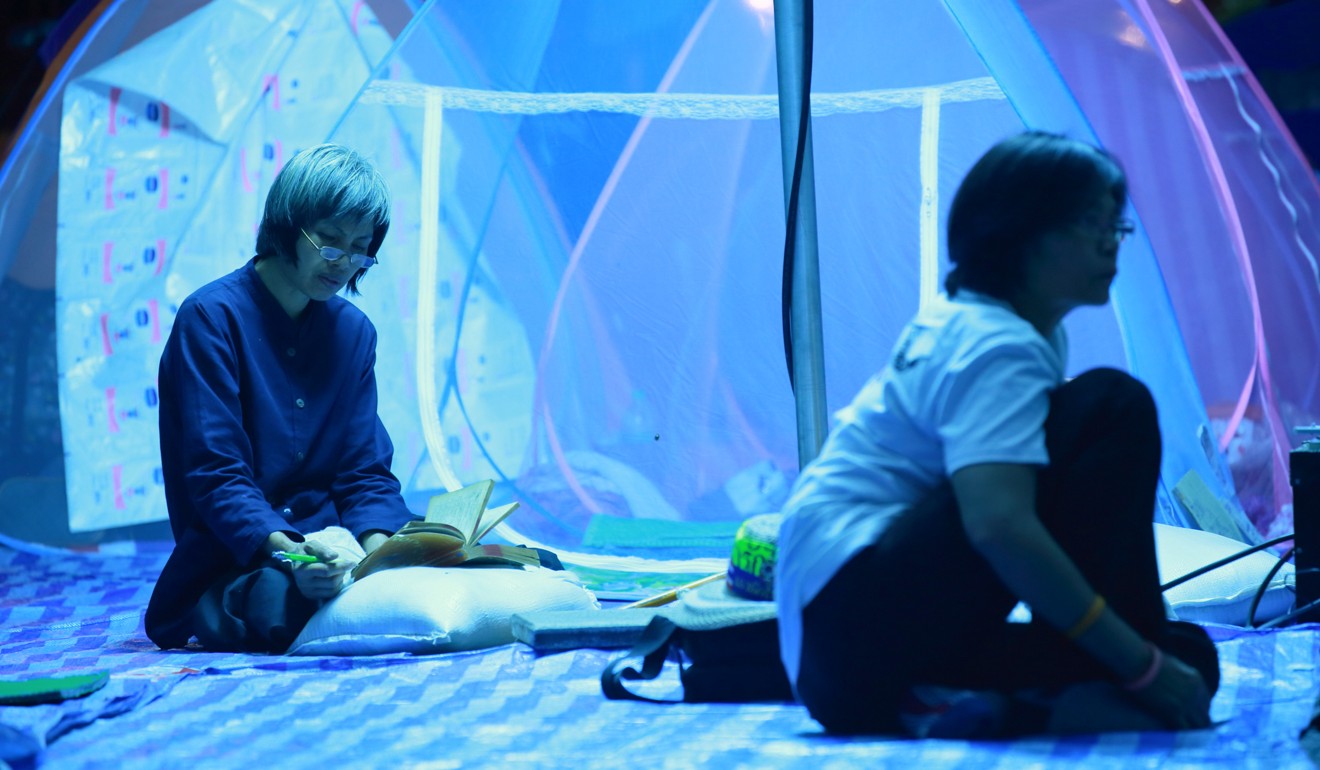 Blue and Red ends in a manic energy that is nowhere to be seen in The Worldly Cave, in which people hang out and swim beneath a motorway, rescue work­ers rest on a muddy river bank having saved victims of a landslide, ran­dom humans and a buffalo wander beside industrial washing machines in a wasteland, and the magnifi­cent Sonoran Desert, in the United States, is shown scarred by a past mining boom.
"We can peek at the real face of humanity through these abandoned landscapes – places where modernity converges and dissipates," Zhou says.
Signs of ominous human intervention abound, in fact, including grainy images of gun-toting soldiers, soundtracked by a perturbing drone. The Worldly Cave ends with a car disappearing into the dark while a fire roars in the background.
It's a collage very much open to interpreta­tion, but the gloomy images point to a world out of balance.