A mid the din of drawbridges being pulled up around the world, an Italian aristocrat is using her contem­­porary art collection to try and open unofficial diplomatic channels between countries.
"Contemporary art is not just a way to decorate our houses. It is so much more," says Patrizia Sandretto Re Rebaudengo. "It may not be easy to understand contemporary art but it opens your mind and makes you think. It helps us better understand each other."
The 58-year-old from Turin is going to show part of her contemporary art collection at Shanghai's private Rockbund Art Museum (RAM), founded by Hong Kong-based billion­aire Thomas Ou Yaping, from March 24. Museum director Larys Frogier will select the items, which will include works by Western and Asian artists as well as a newly commi­ssioned piece by Shanghai-born Zhang Ruyi.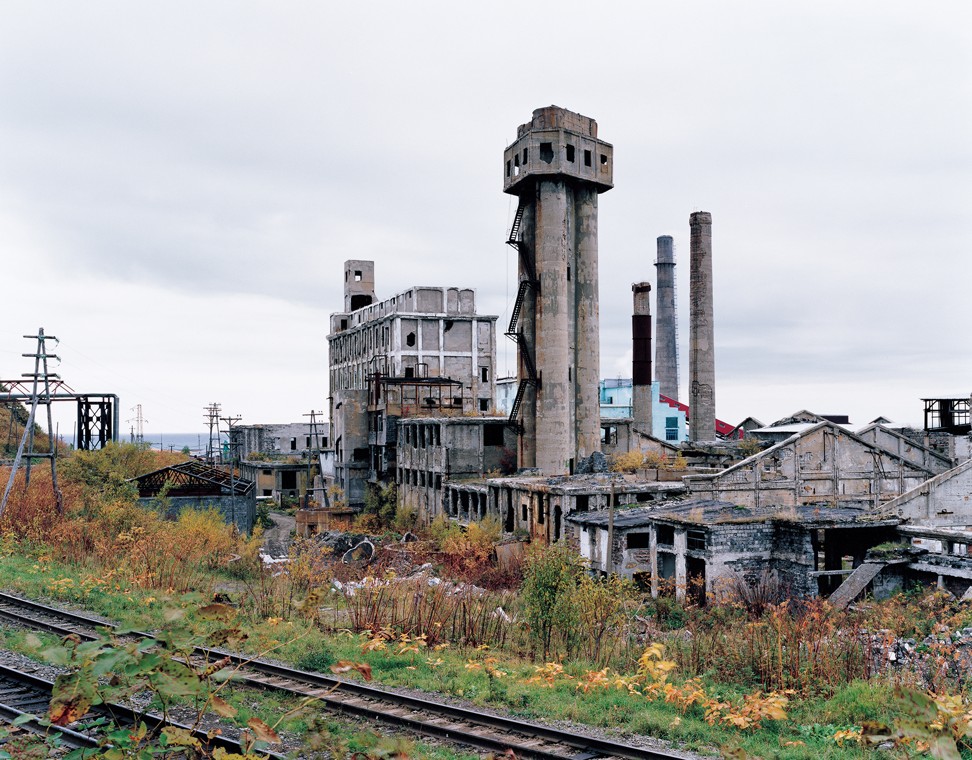 In June, the other half of the exchange will see RAM taking a new version of a 2016 group exhibition by Asian artists to Turin's Fondazione Sandretto Re Rebaudengo museum. That show, curated by Amy Cheng and Ramen Hsieh Feng Rong, involves artists from all over Asia who tell little-known stories about the development of their home countries. For example, Thai artist Apichatpong Weerasethakul's Fireworks (Archives), a video installation from 2014, takes the viewer on a surreal night journey through a temple in the border region of northern Thailand that references the region's tumultuous history. Japanese artist Tomoko Yoneda's conceptual photography captures the history of the disputed Sakhalin Island, where empty Japanese factories sit in eerie silence. An installation presenting an imagined map of Hong Kong in the future, titled Hong Kong Is Land (2014), by Map Office, is also going to Turin.
Philippe Parreno's Synchronicity rethinks art, as Shanghai exhibition space becomes immersive centrepiece
"Europeans rarely get the chance to see works by these Asian artists," Sandretto Re Rebaudengo says. "Some of the art­ists will also be going to Turin for an exchange programme."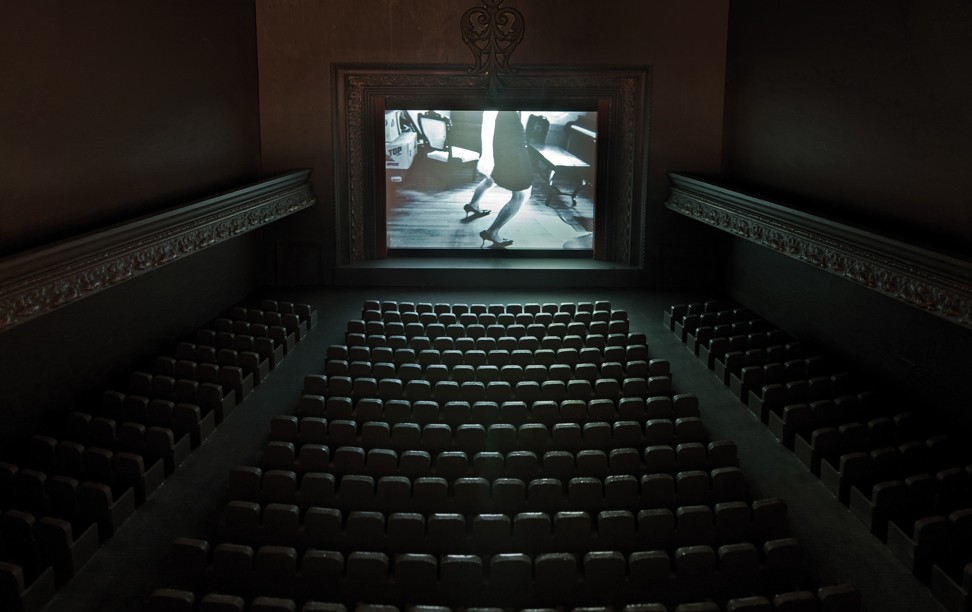 This is all part of a collaborative partner­­ship that Sandretto Re Rebaudengo and Frogier have forged since the former was invited to be a judge at the museum's annual Hugo Boss Asia Art Award in 2015 – the year Filipino artist Maria Taniguchi won. Since then, Sandretto Re Rebaudengo has sat on the museum's advisory board, one of a number of such posts she has occupied around the world since she set up her art foundation, in 1995. (She is also on the international councils of the Tate, in London, the Museum of Modern Art, in New York, and the Philadelphia Museum of Art.)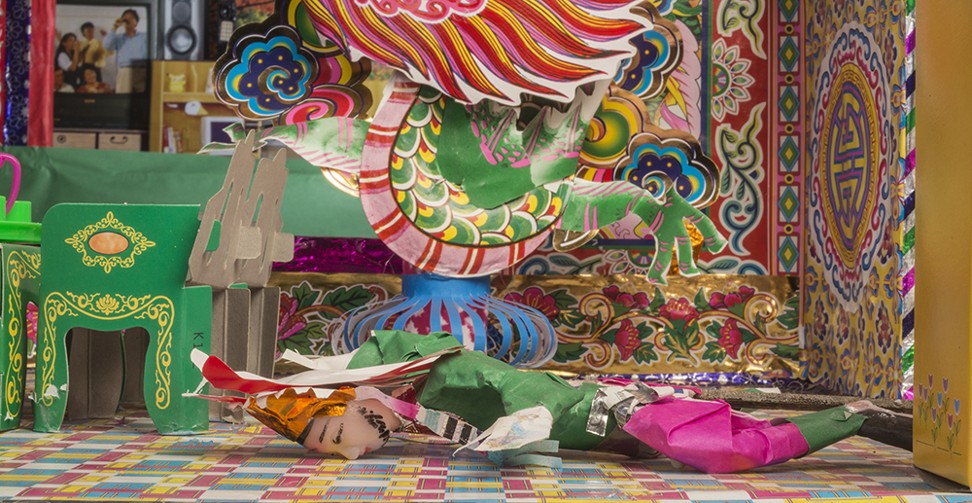 Sandretto Re Rebaudengo, a business and economics graduate, is married to Agostino Re Rebaudengo, an Italian businessman who invests in energy and agricultural projects. She started filling the family's 18th-century palazzo near Turin with contemporary art after an epiphany in 1992, when she was taken to galleries and artist studios by a friend in London. She had been collecting from a young age – she owns hundreds of pill boxes and thousands of costume-jewellery pieces – but contemporary art came as a revelation to someone who grew up in a family that was interested only in antiques.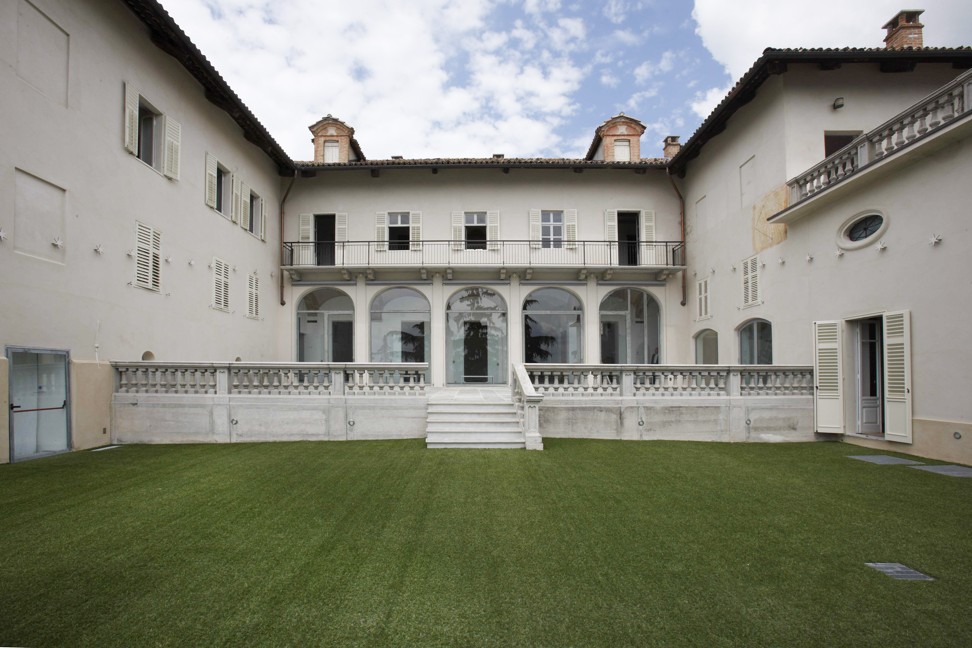 "The great thing about contemporary art is that you can talk to artists directly, and art deals with politics and social issues of today," she says.
Sandretto Re Rebaudengo's collection includes more than 1,000 pieces from artists such as Anish Kapoor, Julian Opie, Maurizio Cattelan, Tony Cragg and Asian names such as Song Tao, whose works she first acquired in 2006, when the Chinese artist was included in "Alllooksame? / Tutttuguale?", a group exhibition of Chinese, Japanese and Korean art that was shown at her foundation in Turin. She also sees herself as an art patron who helps artists realise ambitious projects. For example, she co-produced Zidane: A 21st Century Portrait (2006), a French documen­tary film by Douglas Gordon and Philippe Parreno, and Alicja Kwade's One in a Time, a large installation the Polish artist made for the 2017 Venice Biennale.
The jet-setting lifestyle means Sandretto Re Rebaudengo meets artists and picks up works from all over the world.
"My collection is a list of works, not a list of names of well-known artists," she says. "I speak to the artists. I decide on all the acqui­sitions myself."
Despite enjoying a close relationship with artists, she still insists on working through the gallery system.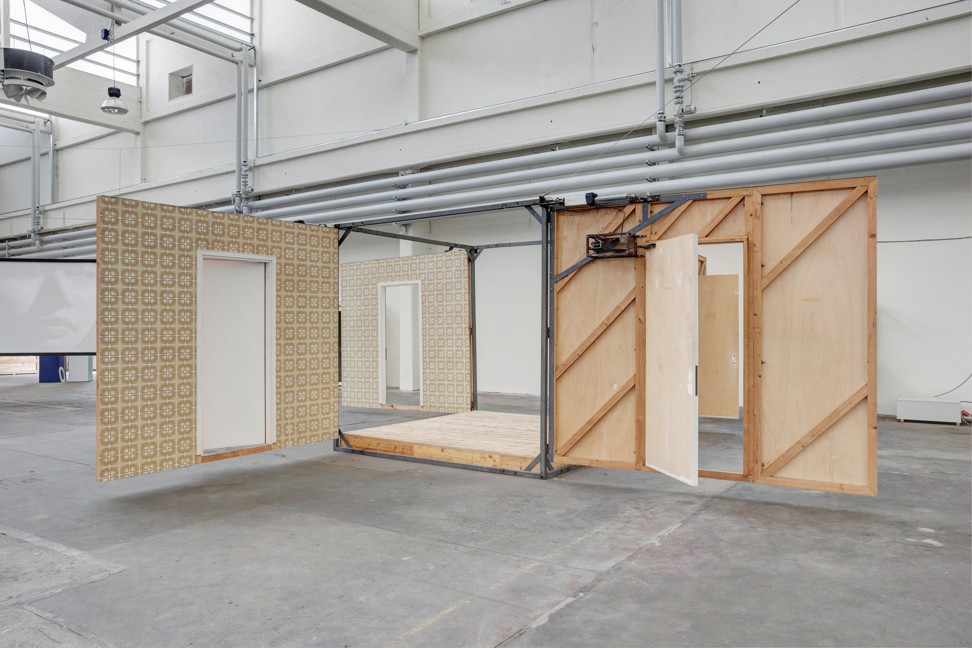 "I always buy works through galleries. I believe in their roles," she says. "I commis­sion works and have an open, direct rela­tion­ship with artists, but when it comes to the eco­nomic aspects, I talk to their gal­ler­ies. That's because galleries follow the art­ist's career closely, do their exhibitions and pay attention to their development. Also, when we commis­sion works for an exhibition, we fund the production but don't always buy them after­wards. The galleries can take them back."
A river runs through it: Hong Kong exhibition looks at the countries shaped by the mighty Mekong
For her, art is a common language that can encourage cultures to understand each other.
"In the beginning, I was just a collector. But I soon wanted to be more involved: to give opportunity to artists and to collaborate with other institutions all over the world," she says. "RAM shares my vision of how collaboration can contribute to the develop­ment of contemporary art and I hope to see more exchanges with China from now on."

"Walking On The Fade Out Lines", an exhibition of the Sandretto Re Rebaudengo Collection, will be shown at the Rockbund Art Museum, in Shanghai, from March 24 to May 27.