Switzerland did not give women the vote until 1971, much later than other European countries. Even then, it was a tough battle, as women had to convince men to vote "yes" in a referendum in which females were barred from taking part. Petra Volpe's The Divine Order (2017) manages to tell the story of the vote in a personal manner, without skimping on the politics, and that's something of an achievement.
The film melds intimate drama, politics and history into a homogenous whole that illustrates the feminist rallying cry, quoted in the film, that "the personal is political". The result is a satisfying movie that packs hefty emotional and philosophical punches.

Nora Ruchstuhl (Marie Leuenberger) lives with her husband, Hans (Max Simonischek), and her two sons in a small Swiss village. Conflict arises when Nora tells Hans she wants to return to work, and he forbids her – under Swiss law, a woman needed her husband's permission to take a job. Nora quickly becomes attuned to the sexism and gender discrimination that exists in the village, and is politicised by an encounter with a feminist group in a nearby city.
Opinion: The rise of women in Hong Kong
The group introduce her to the literature of writers such as Betty Friedan, and teach her about personal empowerment and the sexual revolution. With the help of a few friends, Nora tries to mobilise women in the village to agitate for emancipation in an upcoming referendum on the issue. But all the men, her husband included – and even some of the women – are hostile to her efforts.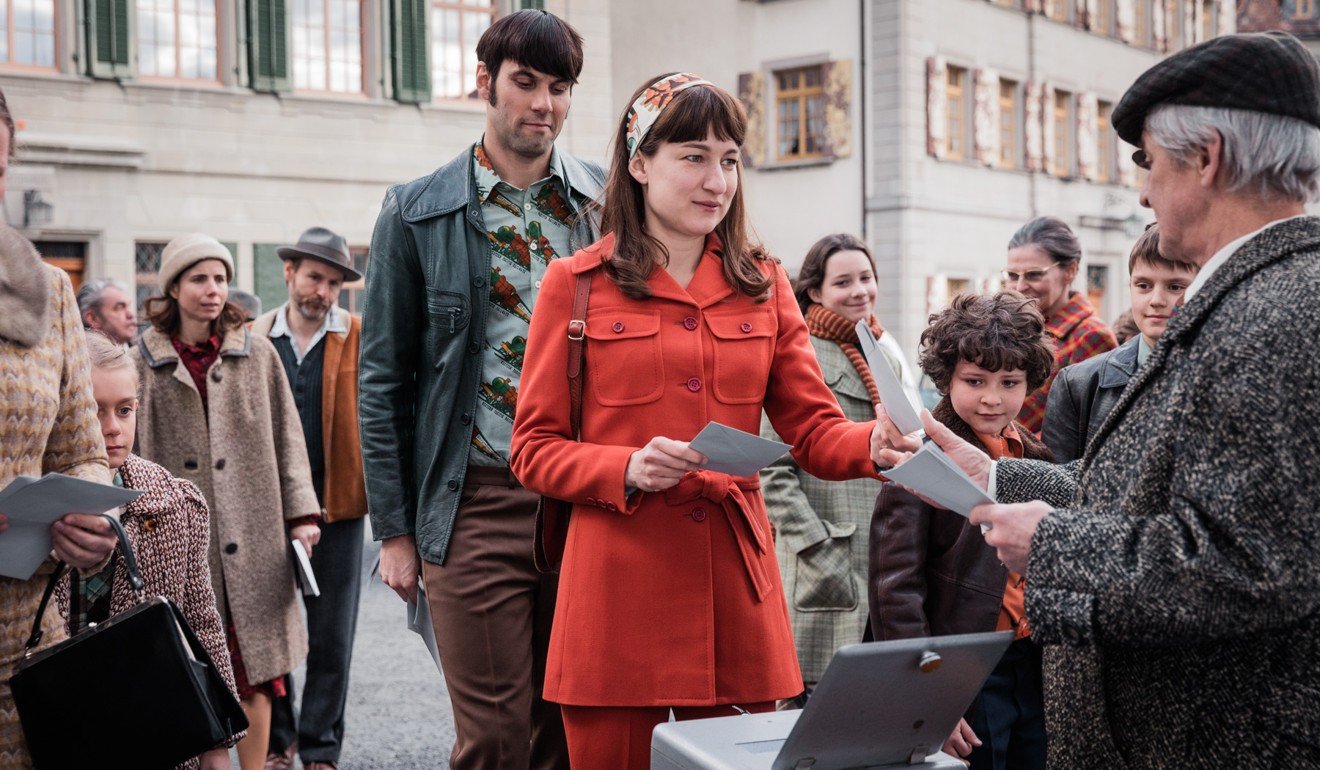 Good direction and thoughtful lines make Nora much more than a cipher for political ideas. Gracefully played by Leuenberger, she's a fully rounded character who wants a just outcome to the referendum, and is committed enough to go the distance to help achieve it. Volpe also manages to avoid stereotyping the men, setting them in an antediluvian religious tradition that claims the Bible mandates that women should be ruled by their husbands – the "divine order" of the title.
Saudi women 'will be allowed to ride motorbikes and drive trucks', but other repressive rules remain
Careful attention to period details – all the household goods, for instance, look like the real thing – gives the film an authentic feel, and this increases its power.
Volpe says that all the characters are based on research in historical archives. "To this day, women and men are limited by their gender roles," the director notes. "There is a deeply rooted internalised sexism in our society. This is detrimental to our societies on economic, social and political levels. The more equal a society is, the better it does – that is a statistical fact."
The Divine Order will be screened on March 1 at Movie Movie Cityplaza, in Taikoo Shing, and on March 2 at Broadway Cinematheque, in Yau Ma Tei, as the opening film of European Union Film Festival.