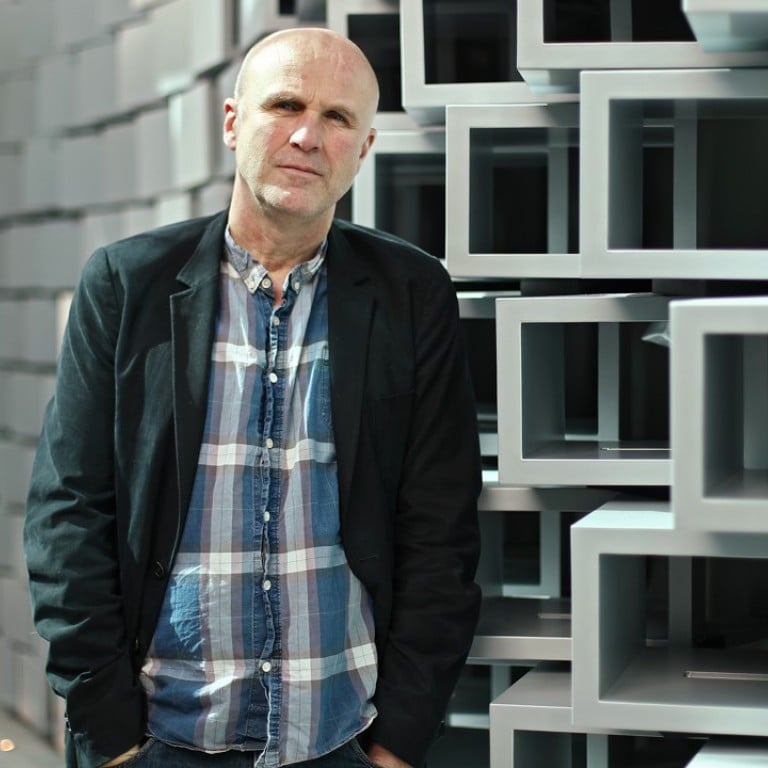 British playwright on his humiliating 'soft-porn' role and Hong Kong's colonial overhang
Tim Crouch, author of plays such as My Arm and An Oak Tree, reflects on his more desperate times and why 'pompous English prigs' strike a chord in Hong Kong
Born in Bognor I was born in 1964 in Bognor Regis, a small seaside town in southern England. Eighteen years I spent there, and then ran away as fast as I possibly could. My parents were English teachers. My Dad is a profound Shakespeare scholar – I'm sure the (performing) infection comes from my folks. I'm the youngest of three boys and then there's a much younger sister.
I knew as a child that I wanted to become an actor; a new teacher came to the Bognor Regis Comprehensive School when I was about 12 and blew my mind. She was Scottish, she was rude, she swore, she smoked a lot, she was brilliant. I later studied drama at Bristol University, where I met my wife, who was a year above me.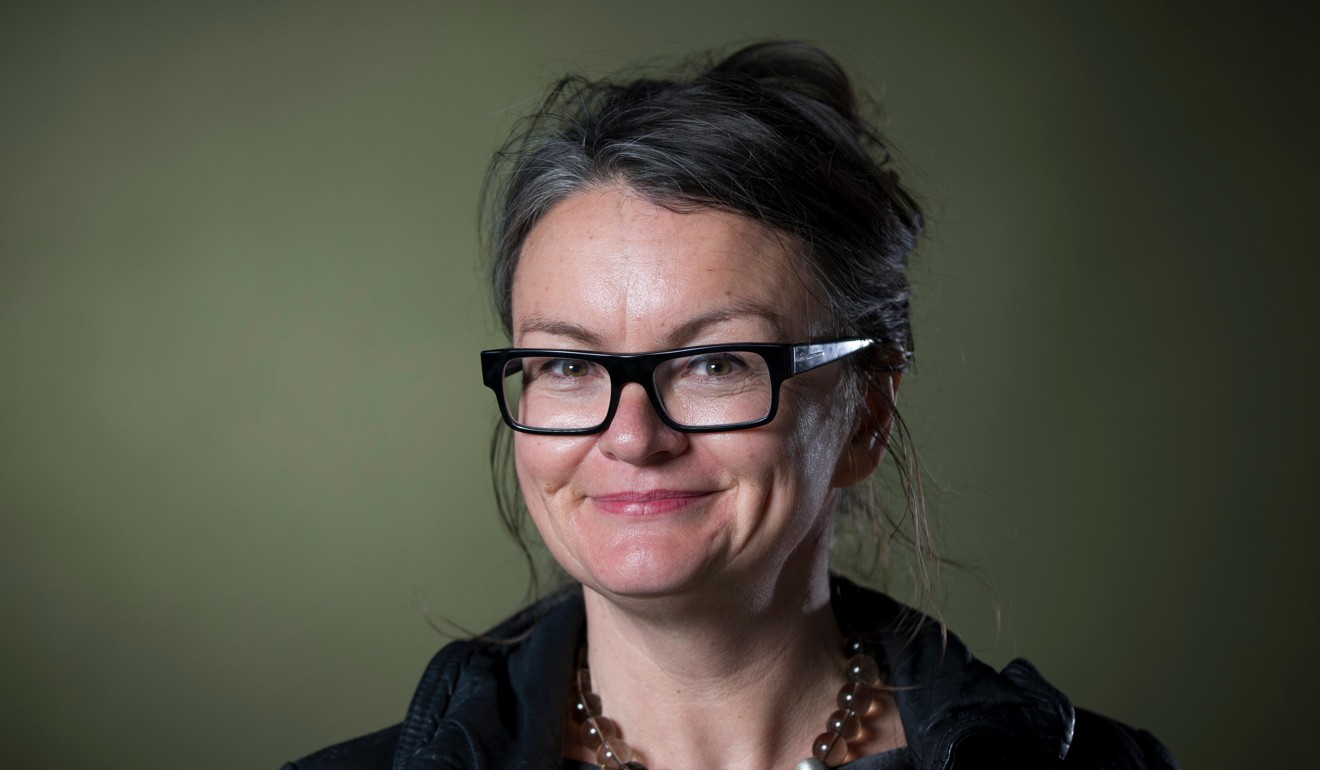 Freedom in public parts
At the end of my second year, we formed our own company and started creating our own work – it was called Public Parts Theatre Company. They were quite politically engaged shows; we made one about striking sweet-factory workers in Bristol in the 19th century, and a show about women who disguised themselves as men and went to fight in the British navy in the 18th century.
We were very free. Then, at 29, I went to the Royal Central School of Speech and Drama in London for a year. Then I was a professional actor for seven years. I didn't enjoy it very much. I hadn't realised how privileged my 20s had been in terms of creating my own work.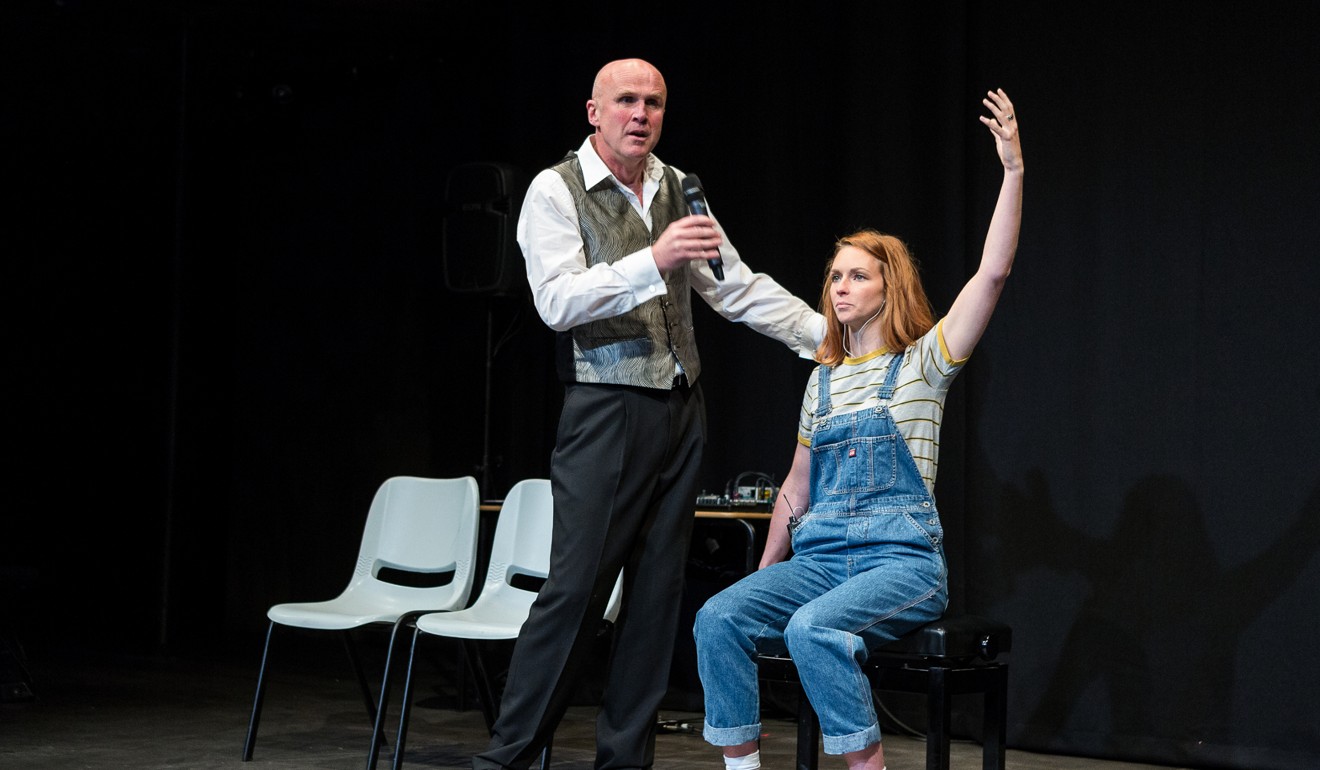 A leather thong and a captain's hat
Acting is really hard. You sit around for long periods waiting for your agent or somebody to give you some engagement in the world. It's usually work you're not that interested in but you can't say no, and the fear of not working again is invasive, pervasive and toxic.
The last paid acting of this kind I did is what I would term a soft-porn television show for Sky Television (Mile High; 2003-05). I auditioned thinking it was a comedy. I played a randy airline captain called Richard Beardsley. In one scene, I appear in nothing but a leather thong and my captain's hat. I was so humiliated by the whole process.
Desperado I started to write as an act of desperation. I wrote the play My Arm in five days over a couple of months (in 2002), during the time I was doing bits in that terrible series. It was the beginning of me in a way. I sent it to Caryl Churchill, who is a respected British playwright. We did a preview of it at the Hayward Gallery, in London. It's about a boy who puts one arm in the air and (out of sheer bloody-mindedness) keeps it there for 30 years. No, I never raise my arm – that's auto suggestion on the part of the audience. I do as little as possible, so the audience co-author the work with me.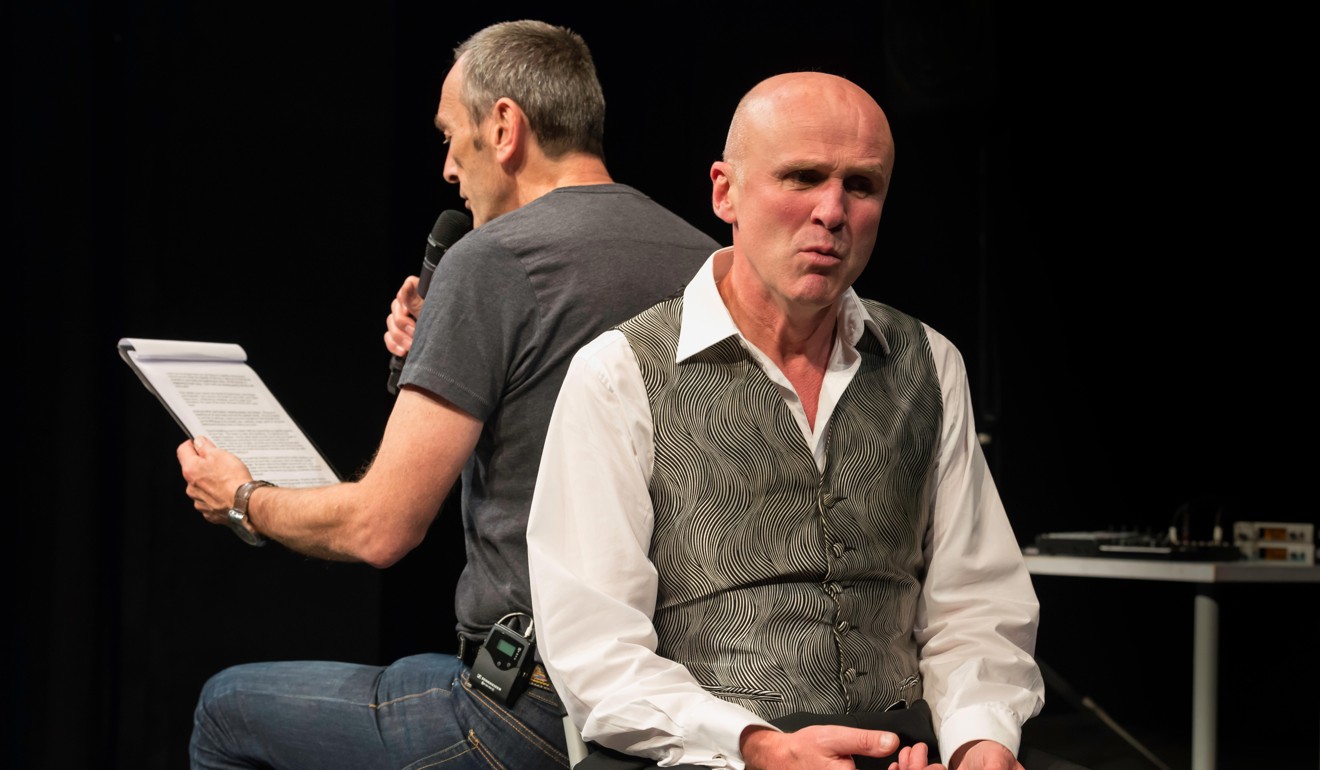 Losing control
I live in hope of losing control of a show. The most successful one of mine is
An Oak Tree
. There are two actors in it; I'm one of them (a hypnotist). In each perfor­mance the other part is played by a new actor who has never seen the script.
An Oak Tree is about two men: the actor who doesn't know the story plays the father of a daughter who has been killed in a car accident. I am the character who has killed her accidentally. They discover the play at the same time as the audience and it is quite harrowing and emotional.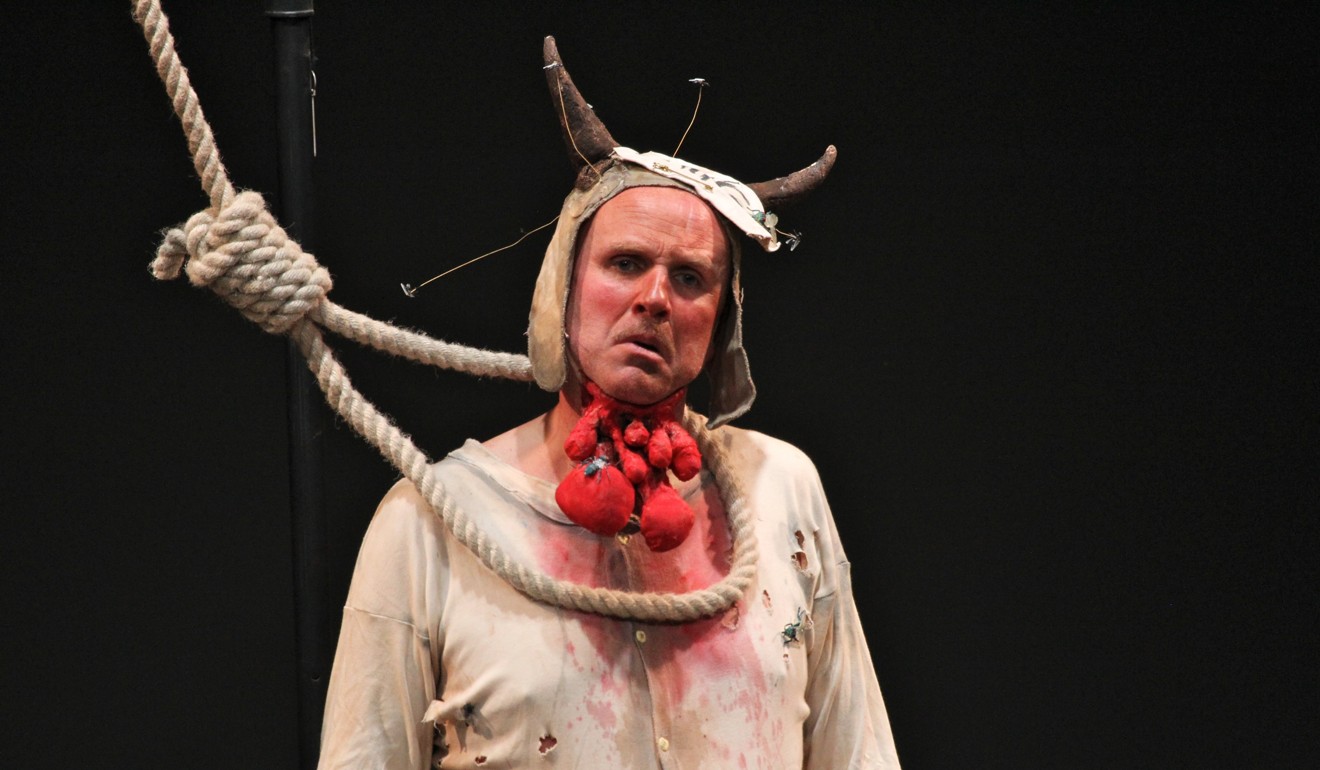 Out of 340 performances, maybe half of the second actors have been women – including Frances McDormand and Alanis Morissette. I always say that a woman playing a male character is no more strange than a male actor saying they are the Prince of Denmark. Among all the prizes, it was special to win an Obie (off-Broadway Theatre Award, in 2007) when
An Oak Tree
ran for four months in New York. I had some amazing actors come to do the show, Oscar winners and actors no one's heard off. To have it capped with an Obie award was very special.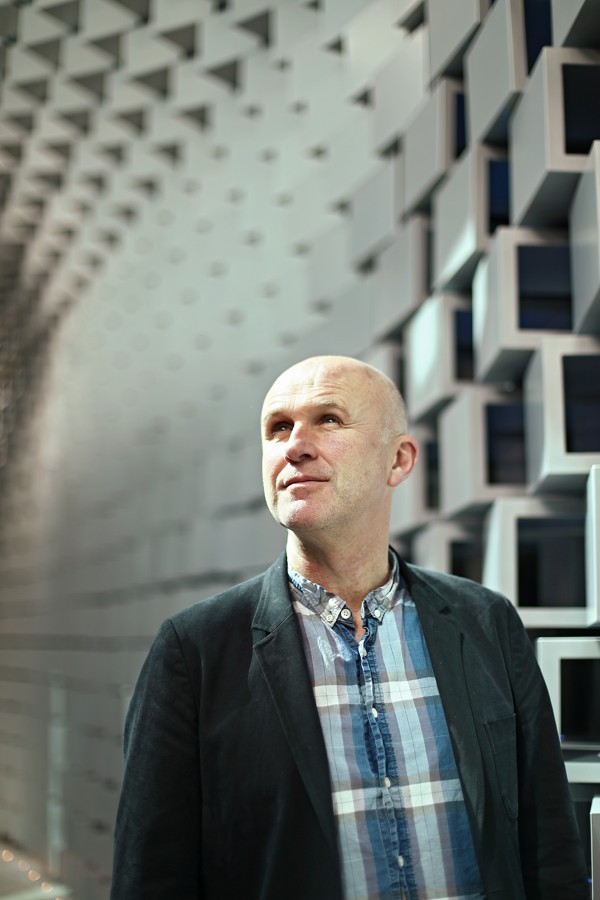 Hong Kong player
I never thought China would respond to
I, Malvolio
(the one-man show about a character from William Shakespeare's
Twelfth Night
that Crouch brought to Hong Kong in October) in the way it did. Maybe in Hong Kong there's a colonial overhang around pompous English prigs. It's great because I ask the audience to make fun of me, to ridicule me, mock, kick and attempt to kill me – and it's also very funny.
Kowloon culture I was teaching (in Hong Kong) in January as a soft opening to the West Kowloon Cultural District. It's going to change the cultural heart of the city and I hope it's going to be used by everyone. I also like concepts like ArtisTree, in Quarry Bay, which provide a cultural space in business and shopping areas. Hong Kong does that connection rather well.
Staged walkout There's a play called The Author, which I wouldn't have anyone under 18 read. I don't want people to walk out but I have a plant in the audience who walks out as an idea of a model of response. The play has no stage – the acting happens in two banks of seats facing one another, the actors are seated in the audience. The story is about responsi­bility and cruelty. I hope The Author might come to Hong Kong – it's a powerful piece of theatre.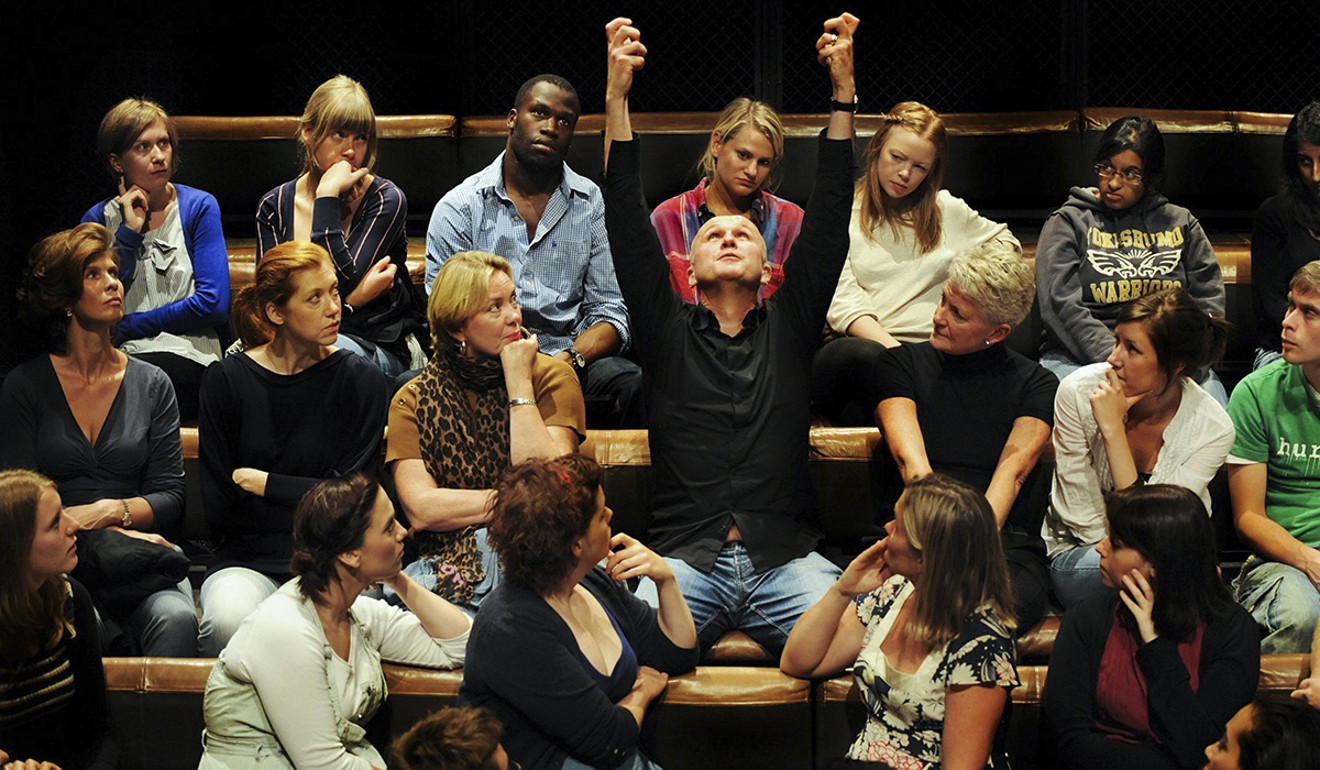 Keeping it in the family
I have three children. The middle one, Owen, is a musician. He played Fleance in my play
I, Banquo
(one of three Crouch shows introducing Shakespeare to young audiences), when it started in Brighton and ran in London, at the Unicorn Theatre, and then on tour.
My daughter, Nel, toured with me in China last year – she's a theatre director with the Royal Shakespeare Company. And my youngest son, Joe, I wrote a piece for when he was 10 for (British writers' theatre) the Royal Court. My wife, Julia Crouch, is a novelist and has published five books. She is the coiner of the genre "domestic noir". We've been together for a horribly long time.