Tough decisions need to be made if you are to get through Art Basel week in Hong Kong. Here's The Collector's brutally whittled down must-see list for both inside and outside Asia's biggest contemporary art fair, which opens to VIPs on March 27, and to the public two days later.
The "Encounters" section of the fair is a good starting point. Among 12 large instal­lations spread across two floors will be 7 Curtains (2017), a work by Ulla von Brandenburg that consists of huge, colourful stage curtains. Subodh Gupta's Start. Stop (2008) is a large sushi conveyor belt trans­porting tiffin boxes and brass pots, and Chou Yu-Cheng's Refresh, Sacrifice, New Hygiene, Infection, Clean, Robot, Air, Housekeeping, www.ayibang.com, Cigarette, Dyson, Modern People (2017) features giant-size plates, bowls and chopsticks.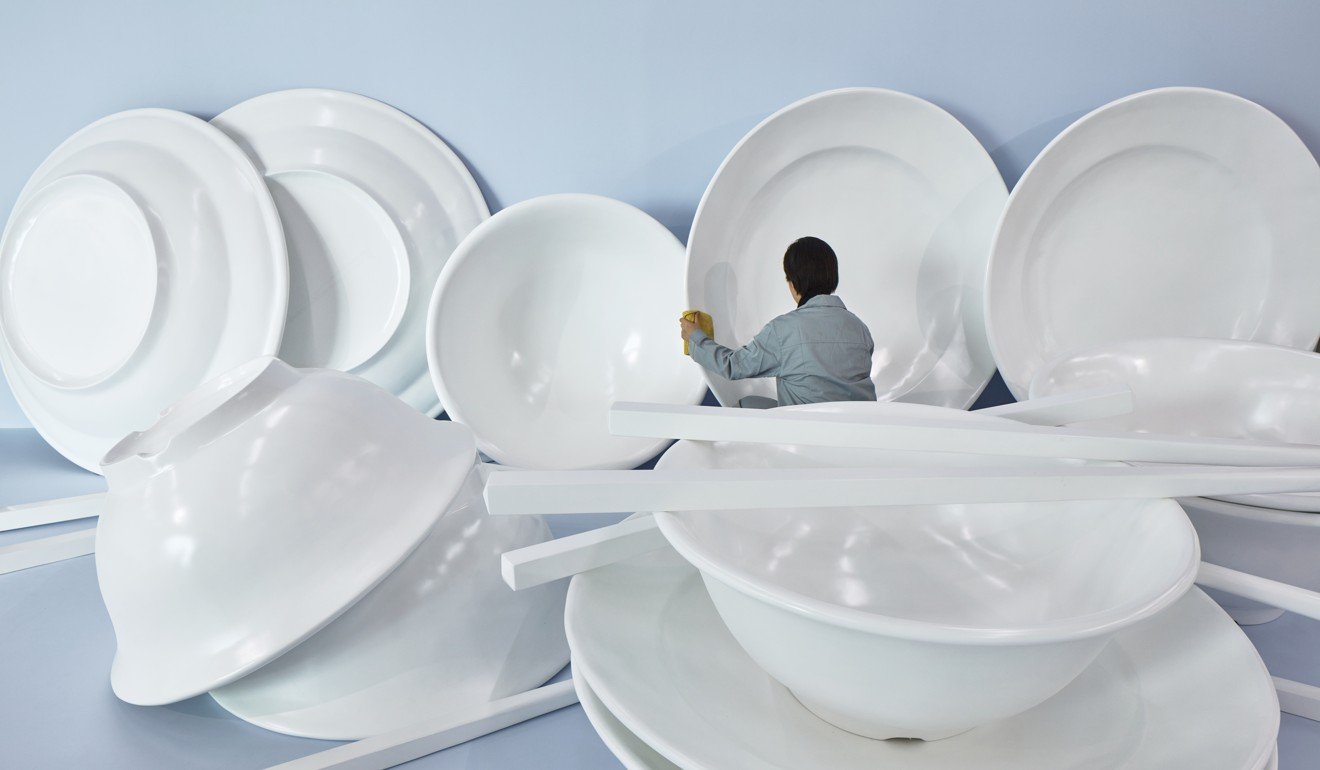 Jeff Koons' stainless-steel "inflatables" aren't everyone's cup of tea, but his exhibition at David Zwirner's booth will offer a chance to establish why you hate or love his expen­sive kitsch. (The artist will be there some of the time.) And Jeffrey Deitch – formerly director of the Museum of Contemporary Art, Los Angeles – has curated an exhibition of post-war European art for Luxembourg & Dayan's booth.
Among the many Asian artists represented at the fair, I would seek out Chiharu Shiota's works at Galerie Templon (her Japanese Pavilion at the 2015 Venice Biennale was breathtaking) and those of Yu Hong at Long March Space, which will include a virtual reality work called She's Already Gone (2017).
Top 5 Venice Biennale Highlights
There will be more VR at the fair's HTC Vive booth, with immersive works by two art-world heavyweights – Marina Abramovic and Anish Kapoor – that can be seen through special headsets. This will be open to anyone who books in advance. Also free to the public are all the Art Basel talks this year, including my "Art Market Talk" with art economist Clare McAndrew on March 28. All of the sessions will be streamed online.
My most anticipated event of the week is the Guerrilla Girls' appearance at the University of Hong Kong. The anonymous art activists promise a "gig" in gorilla masks on March 26, followed by a public lecture titled "Not Ready to Play Nice". They will also speak at the Asia Art Archive booth at Art Basel on March 27 as part of the "Women Make Art History" programme.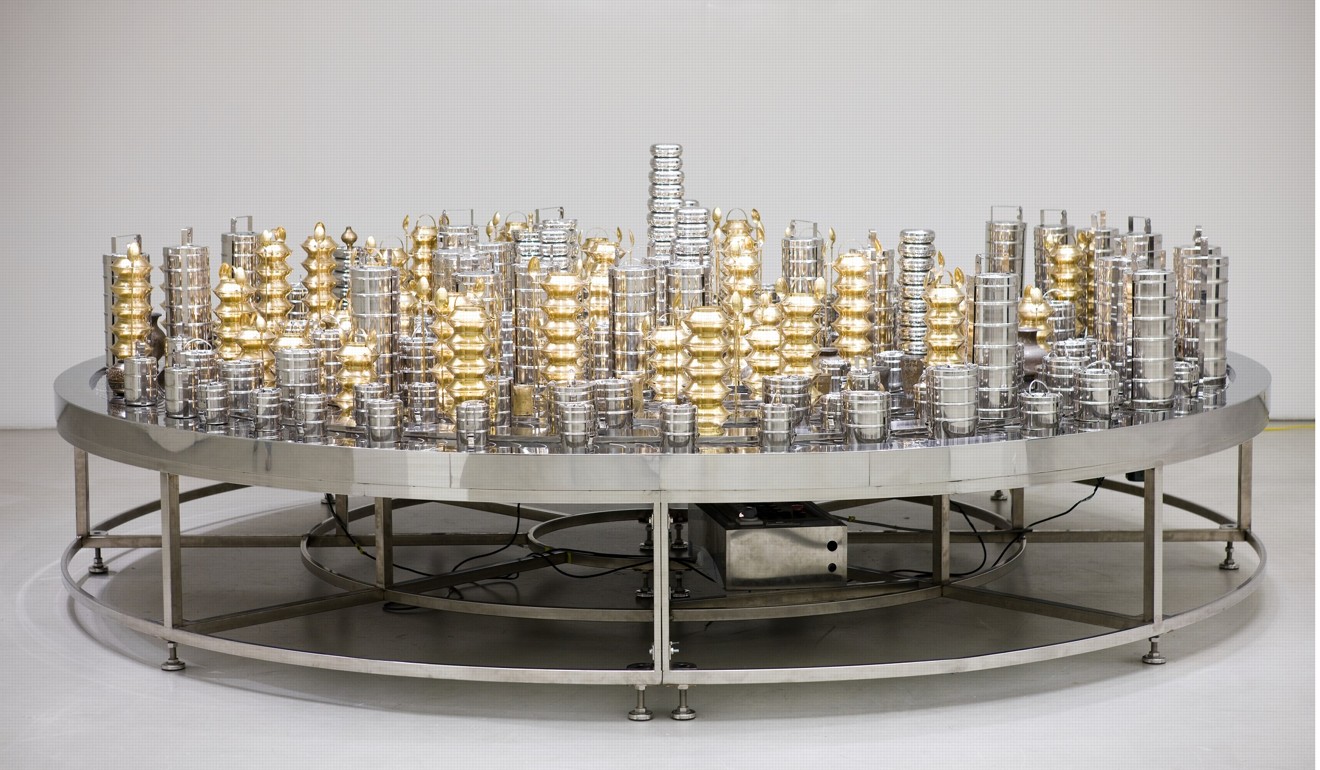 "A Beast, A God, And A Line", at Para Site, is an ambitious group show with dozens of top Asian artists responding to the question of whether the region can ever find unifying ideals, especially amid a waning of Western liberal democracy. Curator Cosmin Costinas first took this to last month's Dhaka Art Summit, where it received rave reviews.
The Mills does not open for another few months but its Centre for Heritage, Arts and Textile (Chat) has commissioned Takahiro Iwasaki, Jung Yeondoo and Sarah Lai Cheuk-wah for an exhibition at The Annex, in Central, remembering Hong Kong's textile and garment industry.
Preview of the Hong Kong factories turned design hub The Mills as complex nears completion
Two solo exhibitions of major Western artists are to be given space to breathe – a rarity in Hong Kong. George Condo's "Expanded Portrait Compositions" will open at the Maritime Museum, in Central, on March 27 (there is also the "Picasso/Condo" exhibition at Sotheby's, in Admiralty), and Sean Scully's "Standing on the Edge of the World" will grace Pao Galleries at Hong Kong Arts Centre, in Central, from March 28.
Venus Lau Sau-yee, formerly of OCAT Shenzhen, makes her debut as artistic director of the K11 Art Foundation with "Emerald City", a group show examining how international artists approach geometry differently.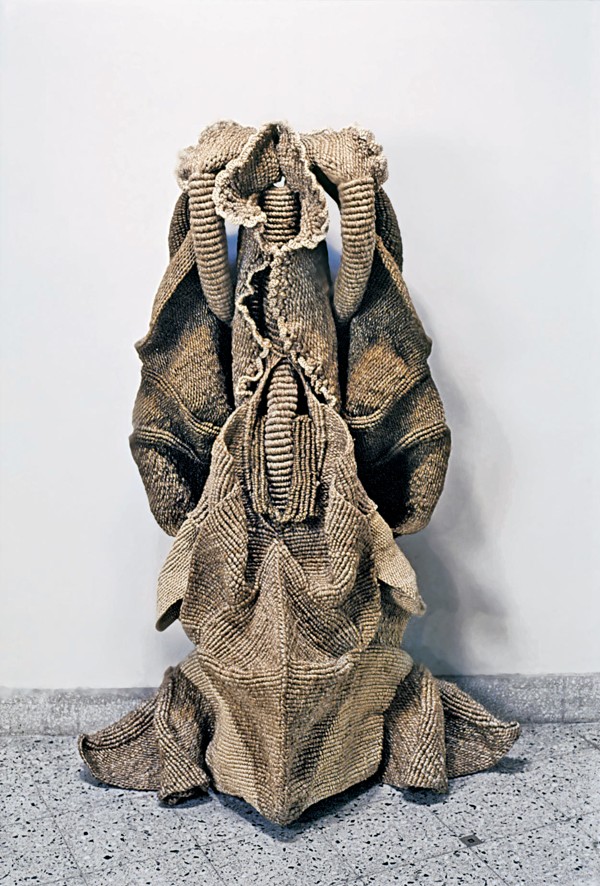 For a multisensory experience, head over to the Hong Kong Visual Arts Centre, in Central, on March 26 and 27 for local artist GayBird's "18 Scenes in a Cage", inspired by Hong Kong's 18 districts. Seats are limited but the show will be broadcast live on Facebook on the second day.
The Rotunda in Exchange Square has an exhibition for both the sighted and the visually impaired. "Central Beyond Vision", curated with social enterprise Beyond Vision Projects, uses the latest visual accessibility technology to help everyone appreciate the design of iconic buildings in Central.
New exhibitors from India and Middle East at Art Basel Hong Kong in 2018 will add to diversity of international art fair
Two of the most appealing exhibitions this month have nothing to do with contem­porary art. Liang Yi Museum explores use of the colour blue in Persian art and history, and Duddell's is showing part of the M K Lau collection of Chinese art. "A Taste of the Masters II" includes more than 50 works by 12 artists born between 1865 and 1924, such as Zhang Daqian, Lin Fengmian and Wu Guanzhong.
Satellite art fair Art Central (from March 27 to April 1) has a promising public and performance-art programme this year, with works that relate to social and political issues. And there are simply too many new shows at commercial galleries to list in full.
Popular Art Central fair adapts to appeal to high-end buyers
Here are a few highlights:
Ai Weiwei's inflatable boat with 258 figures representing refugees will be at Tang Contemporary's H Queen's gallery, in Central, in an exhibition that also explores the plight of refugees in the context of Hong Kong's history and its current tensions with China.
At David Zwirner, Michaël Borremans' paintings of cannibalistic infants will make way for topical photographer Wolfgang Tillmans' first Hong Kong show.
Pace Gallery opens at H Queen's with Yoshitomo Nara's new ceramic works, and at its old Entertainment Building space there will be a solo exhibition of Loie Hollowell's abstract metaphors for female sexuality.
Also at H Queen's, the ground-floor exhibition space will show works by Christopher Wool from J. Tomilson Hill's collection.
Antony Gormley brings new works to White Cube.
The Gagosian is displaying Jennifer Guidi's richly textured "sand paintings", and at MDC Massimo De Carlo, Doug Aitken will show new works, including a video set in a house that he built with mirrors in the southern Californian desert.
Dinh Q Le has a new series of "photo weavings" at 10 Chancery Lane that explore how internet porn has changed Vietnam's attitude to sex.
It's going to be a busy week. Enjoy!