How long has this been going on? I was born (as Clive Powell) in Lancashire, in northern England, in 1943. When I left school at the age of 15, in the summer of 1958, I went straight to work in a cotton mill as an apprentice weaver. We had a coal mine at the back of our house and, when we were kids, we'd hear the siren, run to the pit head and see them bringing up the injured miners, covering them in red blankets and putting them in the ambulances. I thought, "I don't want to go down there," so I went to the cotton factory instead. At weekends, I was working with a local band; I didn't see it as a way out. It was just an exciting thing to do.
Fame's the name - Georgie returns to Hong Kong for gig
Let the good times roll After I'd been working for a year I went to a holiday camp with a couple of mates from the factory and entered a talent contest, doing my Jerry Lee Lewis/Fats Domino bit. I was heard by a professional rock band from London that were working at the camp for the summer season, and the leader asked me to join his band as a professional musician. I'd only just turned 16.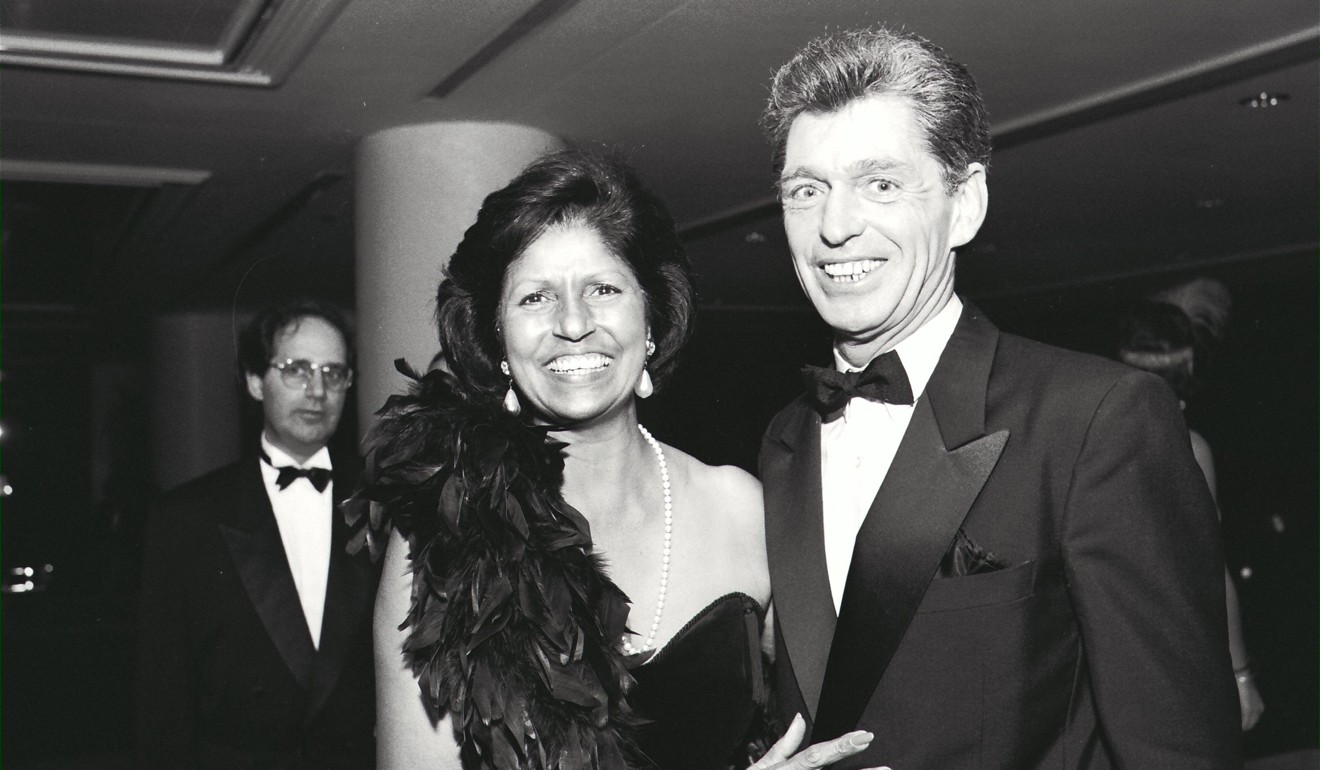 That's what I say Yeh Yeh (1964) was my first big hit and it gave me and my band (the Blue Flames) our first opportunity to play outside the United Kingdom. On the strength of this hit record we flew from London to Stockholm. We were in economy class, but we didn't know the difference in those days, we were just glad to be on an aeroplane going some­where.
When the plane arrived in Stockholm, we looked out the window and we could see dozens and dozens of beautiful blonde Swedish girls all waving and screaming, and, naturally, we thought the reception committee was for us. We'd seen the Beatles getting that, so we thought, "Now it's our turn." Alas, by the time we'd walked from the back of the plane down to the tarmac, they'd all disappeared – and the reason was that (British actor) Roger Moore was in first class.
In those days he was starring in a long-running television series called The Saint, and it was even more popular in Sweden than every­where else because he drove a Volvo sports car. I'm very grateful to Roger for stealing my thunder on the 31st of May 1965, because ever since then I've had no illusions about bloody stardom.
When Roger Moore played James Bond in Hong Kong, filming scenes at The Peninsula, Bottoms Up club, and Victoria Harbour
Name Droppin' If you are blessed with your own individual sound that is a major bonus, because you stand out from the crowd. That's what always grabbed me when I heard my favourite artists for the first time. When I first heard Mose Allison, it was the combination of the sound that he got from his piano playing and his voice. That's the magic.
When you hear Chet Baker playing, and particularly singing, he has that individual magic. It's the same if you listen to Ben Webster playing the saxophone, or Dexter Gordon, or Johnny Griffin, John Coltrane, Stan Getz, Sonny Rollins. They all play the same instrument but they all have their own individual sound, and the emotion is all there. It's the same with vocalists like Joe Williams, Sarah Vaughan, Billy Eckstine, Jon Hendricks, King Pleasure. I still love Fats Domino as much as I did in those days. I've never lost touch with that influence. I've extended my musical education, but you can always go back to the roots. I've tried to carry on improving as a musician by working with better musicians than myself.
I'm very grateful to Roger [Moore] for stealing my thunder on the 31st of May 1965, because ever since then I've had no illusions about bloody stardom
Swan songs I do concerts with my two sons. We have a good family trio and we do a couple of tours every year – 300- or 400-seaters, nothing too big, but it's fun and I play my musical history. The Blue Flames band as such is coming to the end of its life. For the last two or three albums I've put out on my own label, the name has been Georgie Fame and the Last Blue Flames. For the past couple of years, performing at (London jazz club) Ronnie Scott's, rather than with the Blue Flames seven piece I've been playing with Guy Barker's Big Band, because they can afford to pay the band. It's a luxury, and we all have a great time.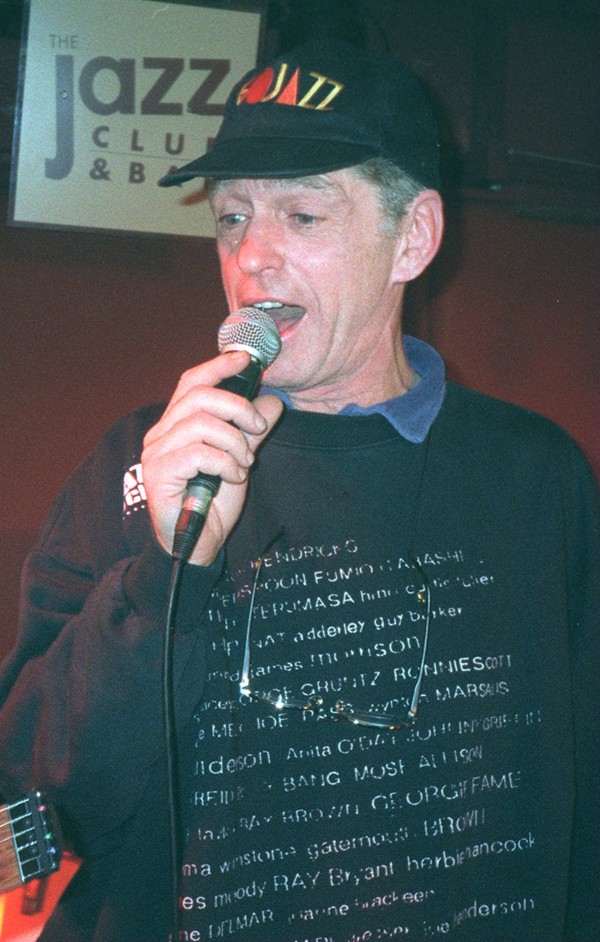 Time with Van the Man I sang with Van (Morrison) on his latest album and we did a couple of concerts where I did the first set with my family trio, then he went on with his band, and then I came on again for two or three songs. He was a bit more intense 20 or 30 years ago (when Fame played in his band). He's more relaxed now, but he's such a creative, ener­getic person. He's not a perfectionist, but he likes things to be right, and he likes you to be quick. I always found it stimu­lating. He has a reputation for being difficult, but we're all difficult up to a certain point. His reputation has been mainly created by the media because he won't talk to them. When he goes on stage he bares his soul, and it's all in his songs.
The Man enjoys home comforts: Van Morrison loosens up a little in small Northern Ireland venue
Groovin' with Bill Wyman's Rhythm Kings Bill Wyman's band was great to play in because we all came from the same generation, and we were all doing it for the same reasons. We all got started at the same time and we all got inspired by the same people, and we all started out playing small places, and that's why we're always happy to play in small places now. I quit the band about four or five years ago because I had a bad problem with my heart. I almost died. I didn't know I had pneumonia, and I was in hospital for a week. My heart was failing because of the pneumonia. My cardiologist put me on medication, but I'm still breathing, and it's not affecting my performance. I just don't run 100 metres any more.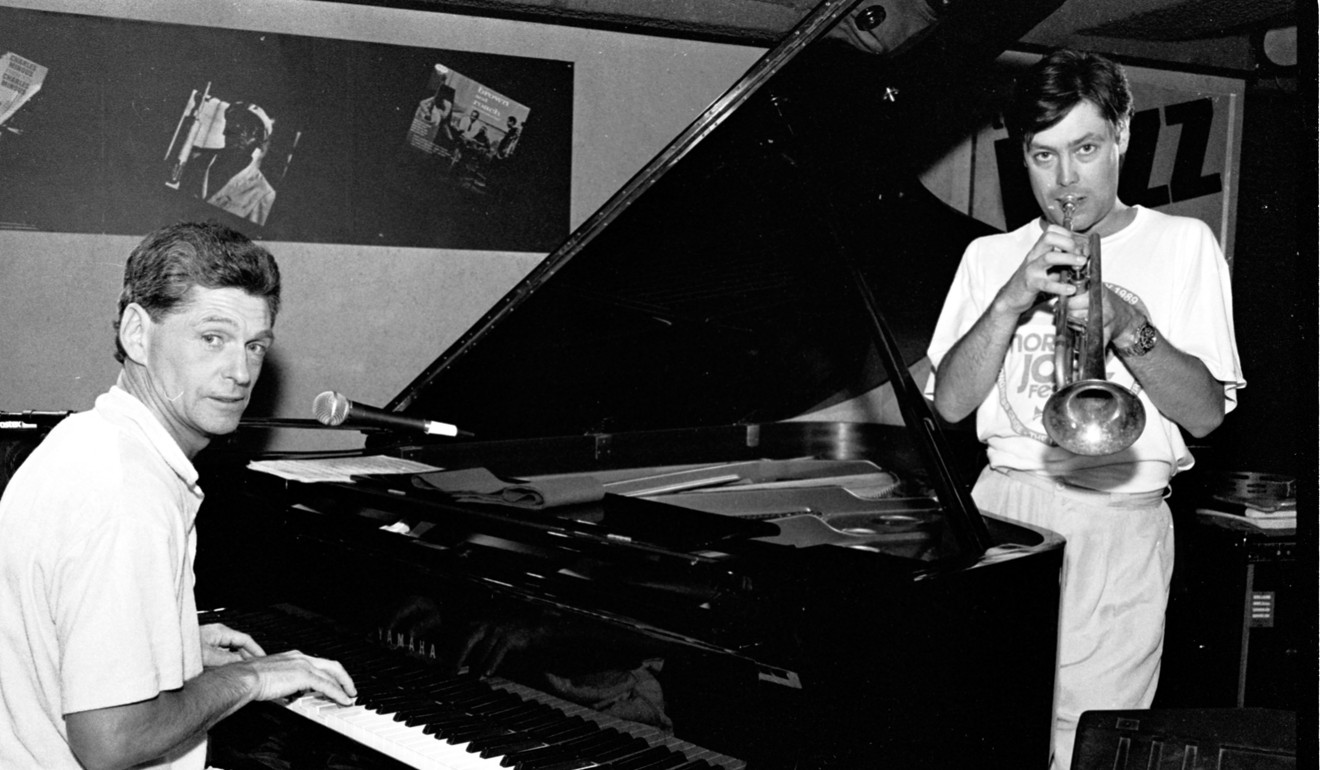 Hong Kong blues It was soon after I met (trumpeter, composer and arranger) Guy Barker that I started coming to Hong Kong (in the early 1990s), at first on my own, then he started coming, and it gelled that we were coming together every year to the Jazz Club (now closed), in Lan Kwai Fong. He's very jealous that I'm out here without him.
There's a song called Easy Street, which I recorded with (saxophonist) Benny Golson, and I changed all the lyrics as a dedication to Lan Kwai Fong and the old Jazz Club. I've been fortunate enough to travel and to make lifelong friends here through the music – like (drummer) Anthony Fernandes, (guitarist) Eugene Pao and (bassist) Paul Candelaria. It's always great to be invited back and to rekindle the relationship.
Swinging the night away: original New York jazz scene lands in Hong Kong as growing numbers discover swing dance at Grappa's Cellar
I've been coming to Grappa's (in Central) for about 10 years. Last time was about three years ago. But I was wondering whether this might be my last. Long flights get to be a strain, even in business class. But we'll see. I'll keep going so long as I keep breathing, and my heart holds out, and, more importantly, as long as I can remember the words to the songs I sing. There's no Alzheimer's at the moment. I was very sad when I saw the first signs of that with Mose. It's round the corner for us all. We just don't know when. So I'll just keep taking care of myself and keep going as long as I'm physically capable of doing it.
Georgie Fame was in Hong Kong in March for two sold-out concerts at Grappa's Cellar, Jardine House, Central.