Released in 2006, but in development for a number of years before that, Children of Men is a dystopian science-fiction thriller set in Britain that is prescient in its depiction of the anti-immi­gration frenzy that would later fuel Brexit.
The film, which revolves around a society in which mankind is unable to reproduce, is loosely based on P.D. James' 1992 novel of the same name, a futuristic social analysis that marked a departure for the British writer, who was known for crime fiction. In the hands of Mexican director Alfonso Cuarón, whose 2013 film Gravity won seven Oscars, the story becomes a dark and violent thriller that omits many of James' social observations, although it does add plenty of ideas to make up for it.
It's 2027 and no child has been born for 18 years. Civilisation is on the brink of collapse – except in Britain, which becomes an authori­tarian state. Refugees from other countries flee to the country but are imprisoned.
Clive Owen plays Theo, an activist-turned-bureaucrat who is coerced by his estranged wife (Julianne Moore) into helping a militant resistance group seeking equal rights for refugees. Theo unexpectedly finds himself on the run with the world's only pregnant woman (Clare-Hope Ashitey), who he must safely deliver to the "Human Project", the final remnant of democratic civilisation.
Mexico's cinema revival continues with latest Oscars glory
The film displays its roots in British science fiction proudly, with references to 1970s dystopian television series Survivors, George Orwell, J.G. Ballard and even Doctor Who. Some ideas, such as the Bexhill refugee camp, seem to draw on the bleak vision of comic-book genius Alan Moore in the graphic novel V for Vendetta.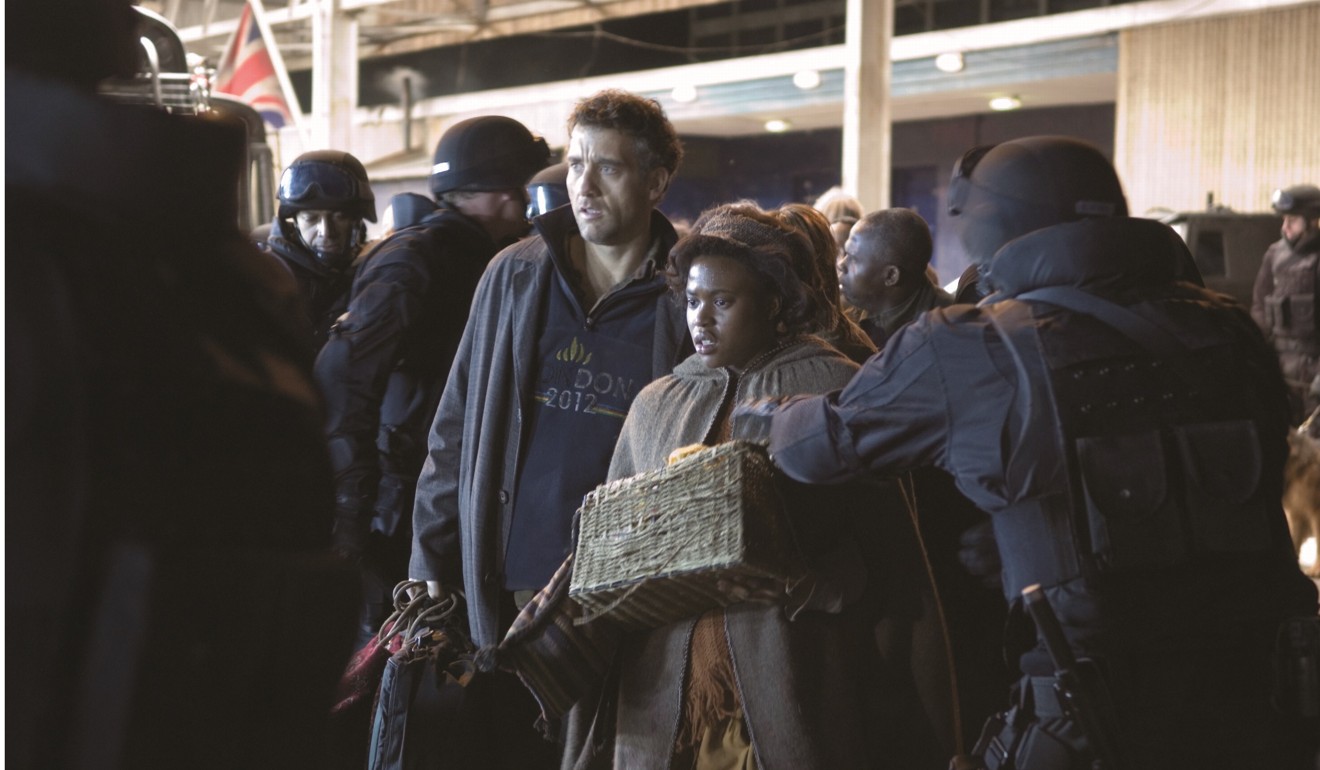 Interestingly, Cuarón sought to Mexicanise the British locations and sets by bringing a vision of contemporary poverty in Mexico to an England of the future, and that outlook is genuinely disturbing. The director calls his film the "anti-Blade Runner" and his Britain looks like a run-down version of the present, with no gadgets or flying cars.
In a grim coincidence, scenes depicting a terrorist attack on London were due to be shot at the same time the 2005 London bombings occurred, and had to be rescheduled.
Film review: Blade Runner 2049 – neo-noir sci-fi masterpiece from Denis Villeneuve
James, who died in 2014, was reportedly pleased with the film version of her work, although as The New York Times writer Caryn James notes, it has been changed so much, it bears little resemblance to the book.
Children of Men will be screened on April 15 at the Hong Kong Film Archive, in Sai Wan Ho, and on April 22 at the Hong Kong Science Museum Lecture Hall, in Tsim Sha Tsui East, as part of the Sci-Fi-Sci programme.