Hong Kong's Art Basel week opened at the same time as the start of a global stock-market sell-off, but collectors' appetites seemed undiminished. For example, Hauser & Wirth promptly sold out the Mark Bradford exhibition at its new gallery in H Queen's, and Tina Keng Gallery's booth at Art Basel also sold everything, including works by Chinese artists Peng Wei and Su Xiaobai.
The best of Art Basel Hong Kong: works and artists to look out for at the fair
The bullishness survived even when the United States and Hong Kong stock markets tanked further. By the time the first of the spring auctions were in full swing, the Dow Jones and Hang Seng indices had each dropped about 10 per cent since the middle of January.
Still, Sotheby's managed to hold three "white-glove" wine sales on March 30 and 31, fetching HK$228.3 million in total. All 1,758 lots were sold, including those from cellars of both an anonymous Asian collector and late American billionaire Jerry Perenchio. The latter's estate sale included two three-bottle lots of Henri Jayer Richebourg (1985 vintage) that sold for the equivalent of HK$328,000 a bottle, three times the pre-sale estimate when including commissions.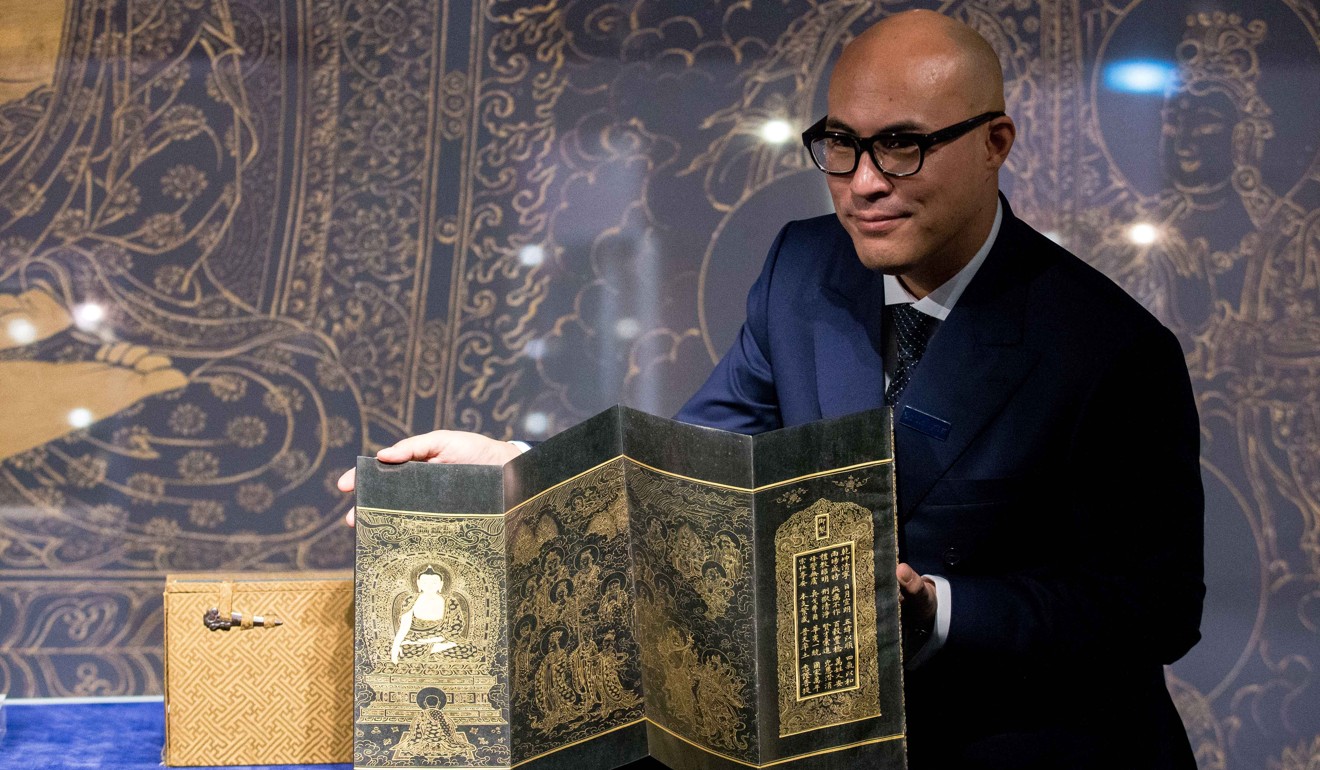 Other highlights from the Sotheby's sales included a HK$238.8 million set of Ming-dynasty (15th-century) Buddhist sutra manuscripts written in gold on paper blackened with a dye made from goat brains, a HK$239 million Qing-dynasty gold-and-pink Falangcai bowl, and a HK$147 million scroll with Ten Auspicious Landscapes of Taishan, by Emperor Qianlong's favourite court painter, Qian Weicheng (1720-1772).
Hong Kong art auctions offer quality pieces despite economic slowdown
The scroll was smuggled out of the Forbidden City by Puyi, the last emperor, and his younger brother Pujie, and only recently resurfaced after being held in a European collection for three generations. Its sale on April 3 attracted more than 100 bids and lasted for about 40 minutes. That final day of auctions took Sotheby's' tally – excluding private sales – to HK$3.64 billion, nearly 15 per cent more than in the spring of 2017.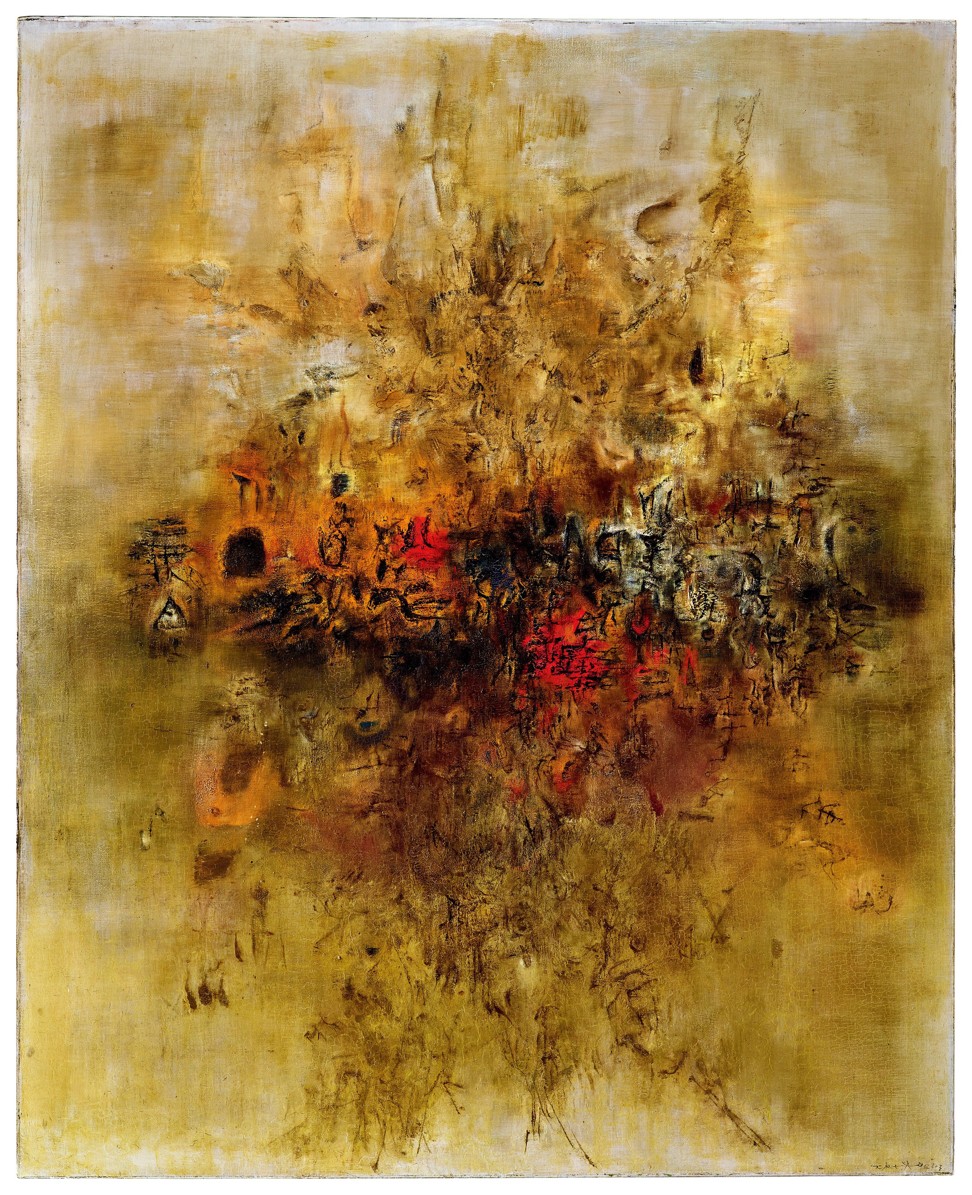 Elsewhere, Poly Auction Hong Kong's total for its spring sale was HK$1.25 billion. It sold Zao Wou-Ki's Et la Terre Était sans Forme (1956-57) for HK$182.9 million, six times more than the price it fetched in 2007, when it was last sold at a Christie's auction in Hong Kong. Other auction houses such as Guardian China, Bonhams and Seoul Auction, which held its first sale in its new gallery in H Queen's, also reported healthy sales.
So, having lagged global growth in 2017, does a better year lie ahead for Asia's auction market? (In 2017, sales from auctions in the US grew 39 per cent compared with 20 per cent in China, including Hong Kong, accor­ding to the UBS/Art Basel market report.)
In these straitened times, US$400 million for a Leonardo paints a picture of pure greed
Well, that will depend on whether the current trade row between the US and China causes serious damage to the global economy, and whether buying in the US – the world's biggest market – slows down. Since December 31, the US tax code no longer allows so-called like-kind exchanges, or the deferred payment of capital gains tax, to be applied to art. That change could have prompted a flurry of last-minute transactions that lifted sales growth in the US last year, dealers have said.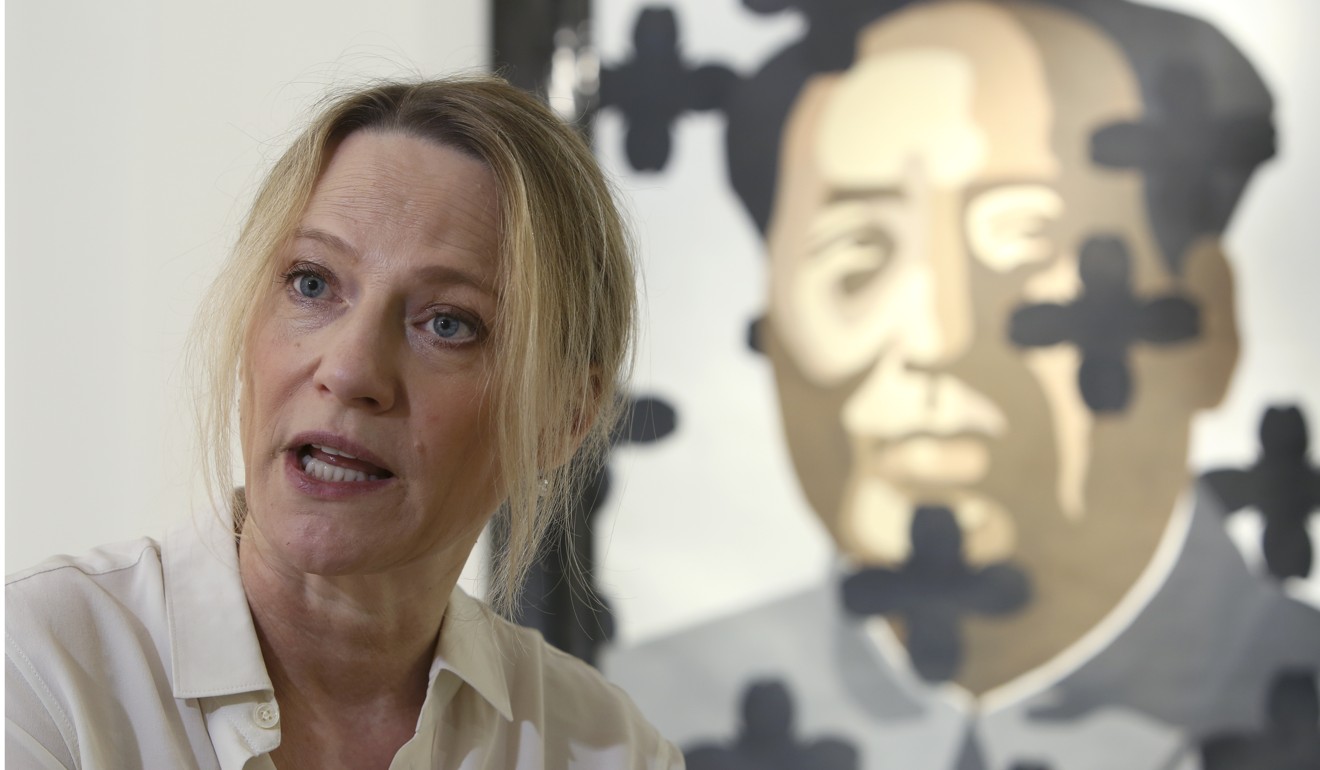 Cheyenne Westphal, chairwoman of auctioneers Phillips, told The Collector last month that this will be the year the auction house "really ramps things up" in Asia. Sales in Hong Kong came to HK$694 million in 2017, up 13 per cent from 2016 and roughly one-eighth of Phillips' global sales of US$708.8 million.
The auction house has just opened a gallery space inside its offices in St George's Building, in Central, and the team leading the region is all in place.
Asian collectors buying more Western art and setting sights higher as concerns over fakes rise and tastes diversify
"Asian contri­bution to our global sales has gone up tenfold to US$170 million since we started our Hong Kong sales in 2015," says Westphal. "We now have close to 50 people here."
Zhang Wenjia, formerly of Christie's, and Isaure de Viel Castel, who used to be in charge of the "Boundless" sales at Sotheby's Hong Kong, both joined Phillips recently. Viel Castel's expertise is in Chinese modern art collections in France (many important artists settled in the country in the 20th century). With her arrival, Westphal says, Phillips will be able to sell more paintings from that popular category, starting with works by Zao and Chu Teh-Chun in the upcoming May auctions.