Dracula is so ubiquitous in Western culture that it's easy to forget that the vampiric count is the creation of one man: Bram Stoker, the Irish writer who wrote the novel Dracula in 1897. Filmmakers have adapted Stoker's fiend to serve their own ends, with British actor Christopher Lee's portrayals in the Hammer films being the most notable. Francis Ford Coppola's 1992 movie aimed to present a version that was true to Stoker's novel, and the result is still ravishingly shocking more than a quarter of a century later.
Godfather proves a mixed blessing for director Coppola
Coppola's film, Bram Stoker's Dracula, fascinates because it jettisons the usual and arch Gothic look for an exotic approach that draws from Eastern Europe, and beyond to Byzantium, for inspiration. Sets and costumes are lavish, and the story is suffused with a folk mysticism that differs from the good versus evil of typical portrayals.
Dracula is generally played as a seducer, but Coppola's version skilfully puts an un­bridled eroticism at the centre of the film, making love and lust the driving force of the story. As one would expect of the master director, he elevates the horror to a drama of operatic majesty.
Flashback: Nosferatu the Vampyre, directed by Werner Herzog (1979)
The story closely follows that of Stoker, even though this means it gets bogged down in literary exposition. In the middle ages, Romanian prince Dracula (Gary Oldman, whose weird beehive hairdo, often attributed to Coppola, is actually taken from Stoker's description), a Christian warrior, is betrayed by God, who allows his loved one (Winona Ryder) to die. In revenge, Dracula turns to the dark side and becomes one of the undead, waiting out the ages for his lover to be reincarnated.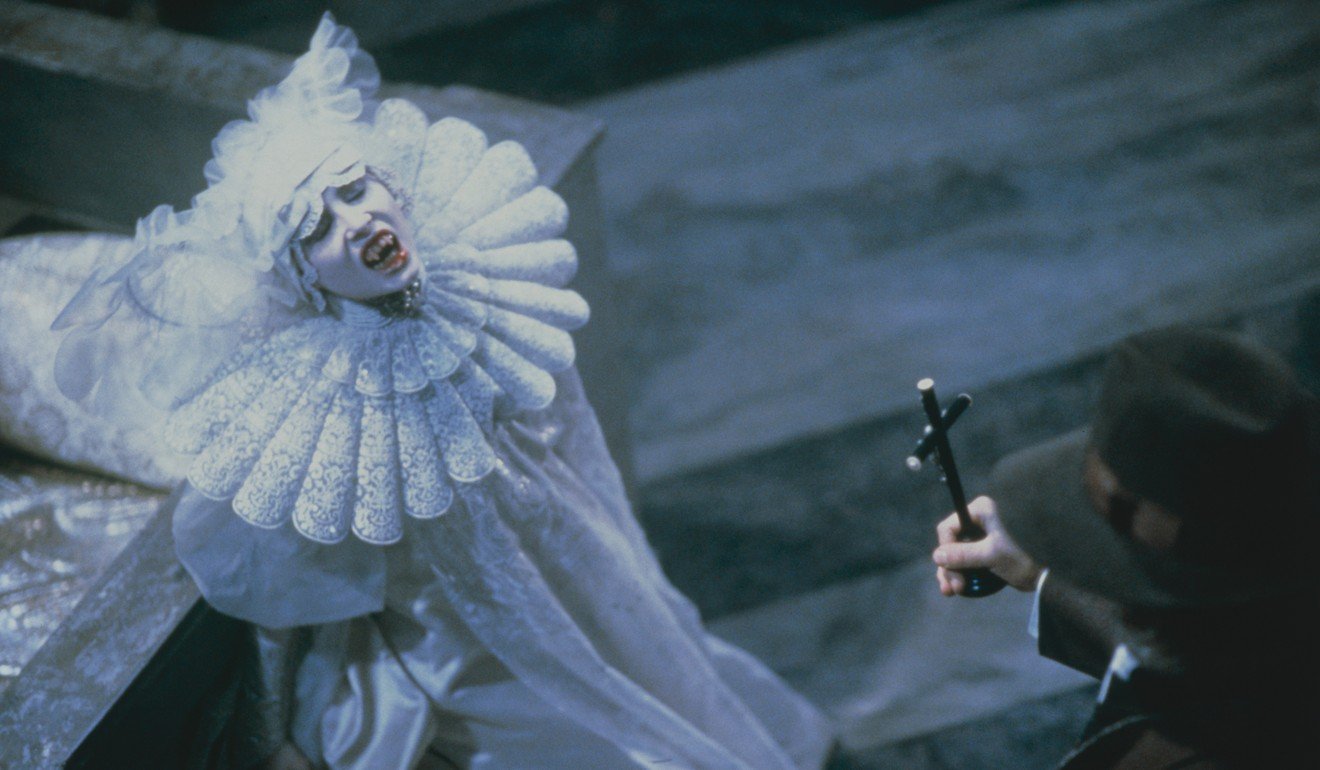 That happens in 19th-century England, where pretty Mina (Ryder again) is engaged to be married to Jonathan (Keanu Reeves). Dracula uses magic to seduce Mina and offers her eternal existence as one of the undead. Jonathan and the mysterious Professor Van Helsing (Anthony Hopkins) try to keep her in the land of the living.
Book review: Something in Blood – the story of Bram Stoker, Irish author of Dracula
Coppola became fascinated by the Dracula story when he was 17, after reading Stoker's novel. When Ryder showed him a script that was faithful to Stoker, Coppola immediately got involved.
Coppola noticed that the novel was written around the time of the invention of cinema, and planned to film it as if it were shot back in the early days. This led to a bold decision not to use any modern special effects – everything is done physically with props, make-up and celluloid treat­ments. He shot mainly on sound stages, rather than on location, which enhances the film's strange picture-book quality.
Bram Stoker's Dracula will be screened on Saturday at Festival Grand Cinema, in Kowloon Tong, and on May 20 at the Hong Kong Arts Centre, in Wan Chai, as part of the Cine Fan programme.