Wei Shujun was playing basketball when he received a call from the Cannes Film Festival organisers. His latest work, On the Border, was up for an award in the shorts category, the winner of which will be announced on May 19 (Wei's short film was awarded the Jury Special Mention). His screen­writer and cinematographer happened to be with him at the time. "We were very excited, and we immediately set about discussing what our next project should be," Wei recalls. "But we ended up spending the whole night talking about the fun things we could do at Cannes – we are so useless."
Cannes Film Festival: Chinese film industry evolution embodied by 'sixth generation' directors Jia Zhangke and Zhang Ming
Shen Di, meanwhile, says she overlooked the initial email from the festival confirming the selection of her directorial debut, the half-hourThe Storms in Our Blood, for the Cinéfondation prize. Four days later, she received another message, asking her to convert her film into a DCP – the high-quality format in which movies are shown in cinemas.
"I thought it sounded ridiculous: why would they require me to do that during the selection process? Couldn't they just watch it from an mp4 file?" she says. "And I suddenly realised, I might have made it onto the short­list. I couldn't believe it and I emailed the man at the Cinéfondation to checkif he was lying. It made him pretty exasperated."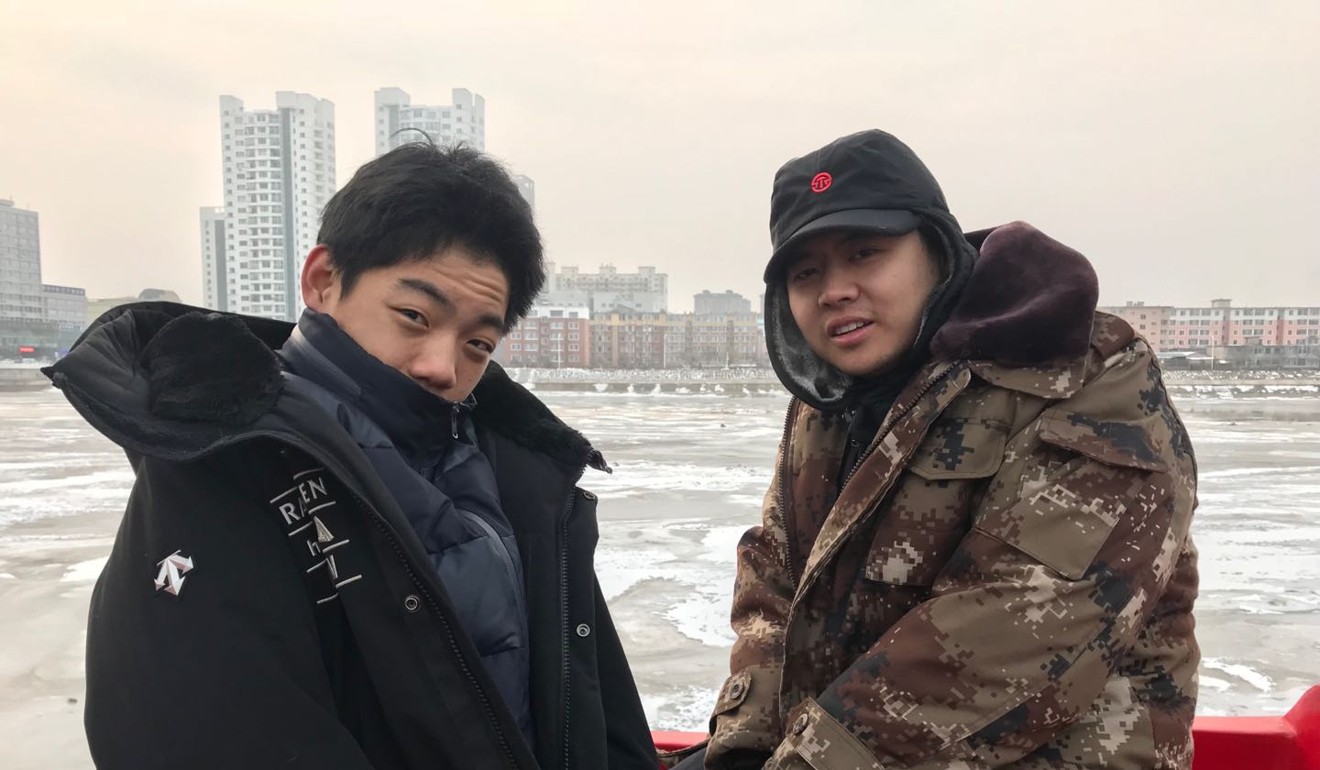 If their reactions seem comical, blame it on their youth: Wei is a sprightly 27 while Shen is 24.
While the short-film section is open to all young directors, the Cinéfondation prize is primarily dedicated to submissions made by film-school students: Chinese director Qiu Yang, for example, was shortlisted for the award in 2014, with Under the Sun, his graduate work from the Victoria College of the Arts, in Melbourne, Australia, before he was nominated for (and won) the short-film section last year with A Gentle Night.
Chinese filmmaker stuns Cannes Film Festival with documentary revealing horrors of Mao's gulags
The more experienced of the two, Wei says he began acting in his early teens. Having majored in film directing at the Communication University of China, he worked in various junior positions – from runner to assistant director to sound record­ist – before directing two documen­taries, Said in a Forbidden City (2011) and Hancheng Colours (2013). Co-written by established auteur and Cannes regular Wang Chao, Wei's directorial debut feature Duck Neck – a road movie revolving around two men and a woman, and filmed in Beijing, Dunhuang and a few places in between – received its world premiere at the Busan International Film Festival in 2016.
"There were a few meet-the-audience sessions and the local cinephiles were very responsive and enthusiastic. The sessions went into overtime and this gave me a sense of satisfaction I haven't had before – I would have loved to have shared this with my crew," Wei says. "I also widened my horizons and saw a lot of films by foreign directors."
Chinese filmmakers help next-gen features get Berlin Film Festival premieres
On the Border continues Wei's fascination with young wayward wanderers. Set mostly in the northeastern city of Yanbian, the short centres on a teenager who leaves his village to seek out his urban-dwelling father, whom he intends to ask to finance his travel plans. Unable to find the man, the teen ends up roaming Yanbian's streets, striking up a friend­ship with a young woman in the process.
Shen, a graduate from the Shanghai Theatre Academy, has also delivered a film about wanderlust – but that of a foreigner arriving in China: in The Storms in Our Blood, her graduate film written and shot in 15 days, a 22-year-old African woman arrives in a far-flung Chinese village to look for her baby's father.
The story was inspired by Shen's Kenya-born English-language tutor, who fell in love with a Chinese seaman passing through her town, and eventually left home to marry him in his village in northeastern China.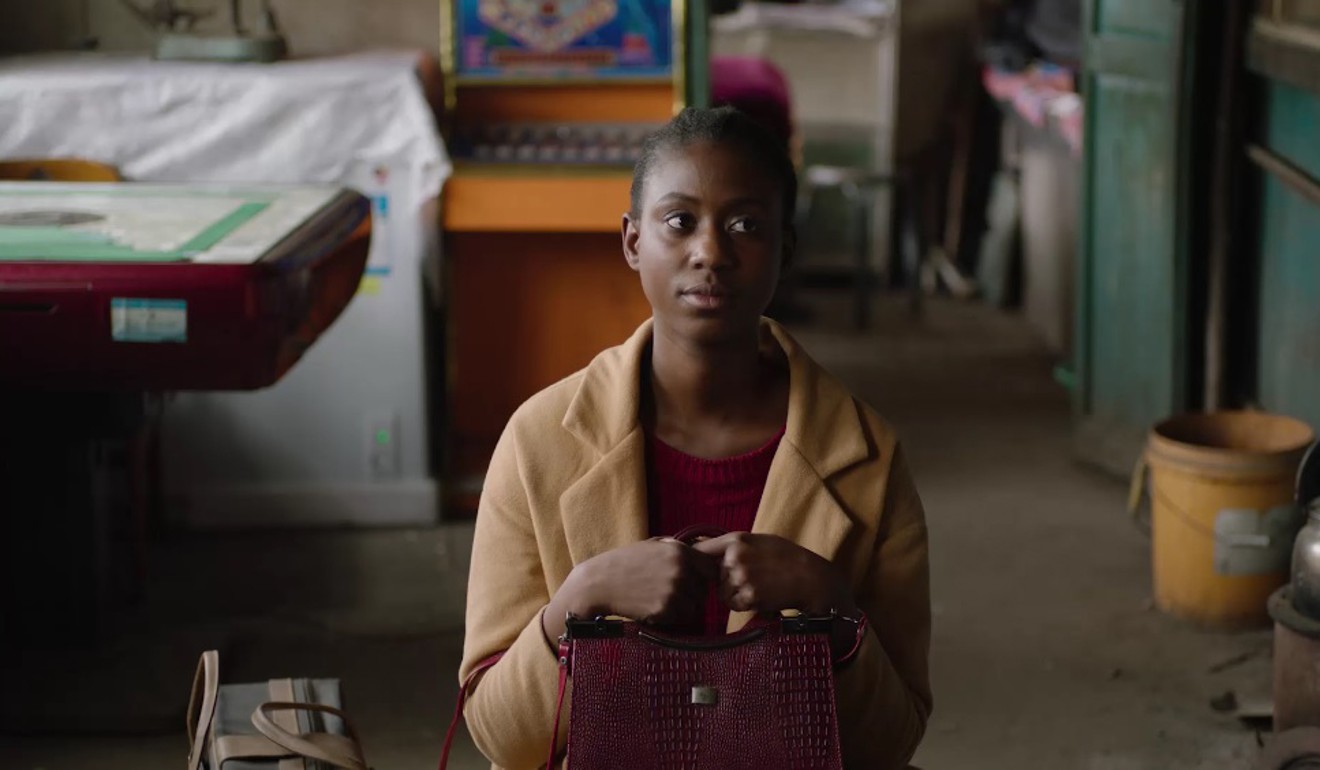 An earlier version of The Storms of Our Blood appeared at the FIRST International Film Festival, in Xining, last year. Shen says she submitted the film on deadline day – just as she did for this year's Cannes. Selection for the Cinéfondation award is competitive; according to organisers, the 17 nominees this year were picked from 2,426 applications. "But the Cinéfondation doesn't charge entry fees, so I thought I might as well have a crack at it," Shen says.
10 most influential Chinese filmmakers
Both directors say they will be content with just having made an appearance at the festival.
"Of course I have hopes of getting the [short-film] Palme d'Or, but it doesn't matter if I don't win – I'm already happy to be nominated," Wei says. "I am already negotiating with a few distributors about possible collaborations, and I hope more people get to watch the film – and like it."
Shen says she will attend Cannes primarily as a film lover. "I have a list of films I want to see," she says. "Only after that will I see myself as a creator with the hope of meeting people I could work with in the future."
The Storms in our Blood was awarded joint second prize in the Cinéfondation Selection on May 17, before being screened to audiences, allowing others to see Shen as a creator, perhaps even before she did herself.