Is Salisbury Garden part of Victoria Dockside, New World Development's (NWD) imposing commercial develop­ment on the Tsim Sha Tsui waterfront?
Officially, both the developer and the government have answered a firm no. But the reality may be more nuanced, as is often the case where public space abuts private property developments in Hong Kong.
Hong Kong property firm New World Development joins green financing trend with US$459 million loan
Salisbury Garden is the bucolic name for the urban square in between the Hong Kong Museum of Art and what used to be the New World Centre, the sprawling, unremit­tingly brown, mixed-use commercial property built in the late 1970s on the site of the former Holt's Wharf. The garden was one of those uninspiring public spaces managed by the Leisure and Cultural Services Depart­ment (LCSD), made particularly uninviting by the constant stream of traffic along Salisbury Road.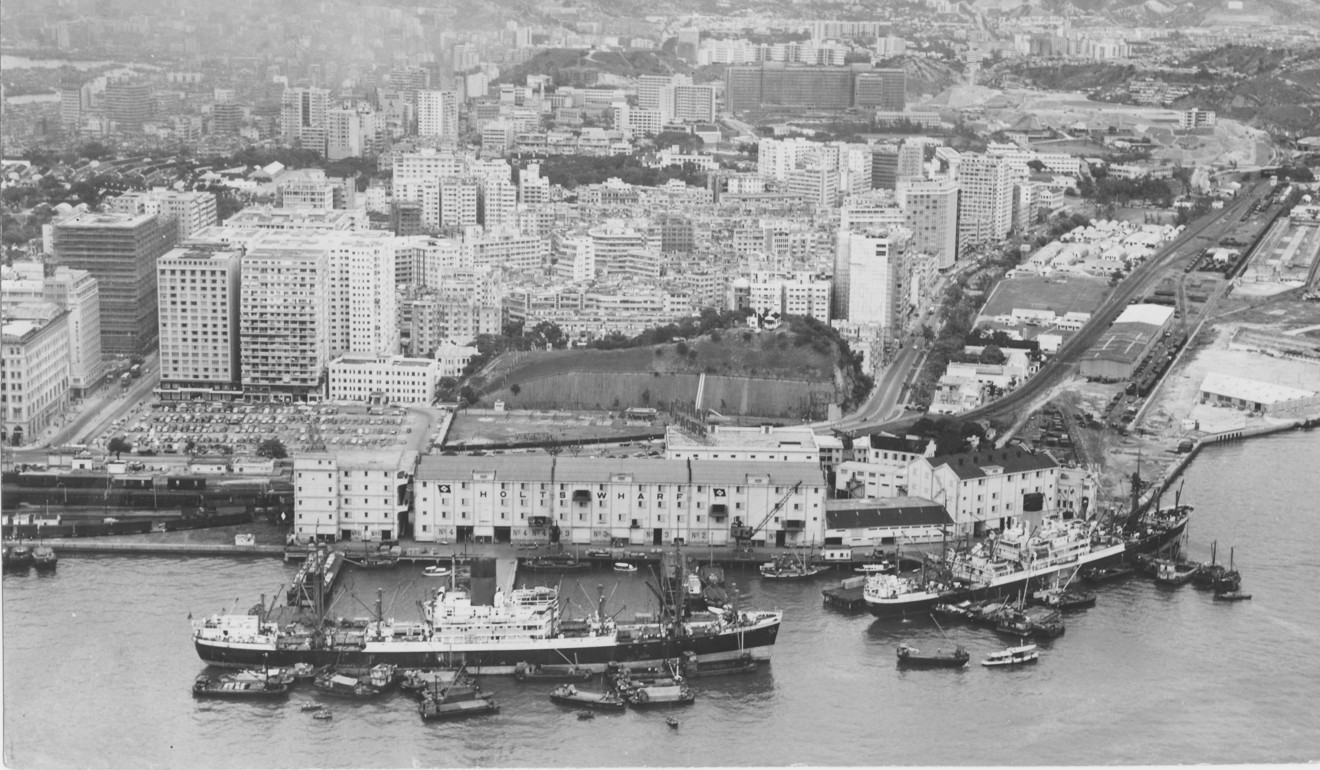 Then, in 2013, NWD started the HK$20 billion redevelopment of the New World Centre. Its flagship harbour­front property has now been turned into a 66-storey hotel-cum-offices tower block called K11 Atelier, with a shopping centre, serviced apartments and a rumoured 100,000 sq ft Chow Tai Fook (CTF) private museum attached. Some of the offices are already occupied and a Rosewood hotel will open this year. The whole develop­ment has been renamed Victoria Dockside.
The design team in charge of Victoria Dockside also remodelled the east side of neighbouring Salisbury Garden, even though it is public land. NWD paid for it, took care of construction and handed it back to the LCSD on completion.
Hong Kong government pledges to improve management of Avenue of Stars
The developer did not go out of its way to convince the government to accept its largesse, the company tells The Collector. The New World Centre redevelopment plan includes an underground mall directly beneath Salisbury Garden that the company owns. It knew that the renovation would affect the garden overhead, and that the LCSD would require any damage to be made good. And so it proposed a complete make­over that would introduce a unity of style over an area that includes the Avenue of Stars, which NWD is also remodelling. (The avenue is also public land but it is managed by NWD.)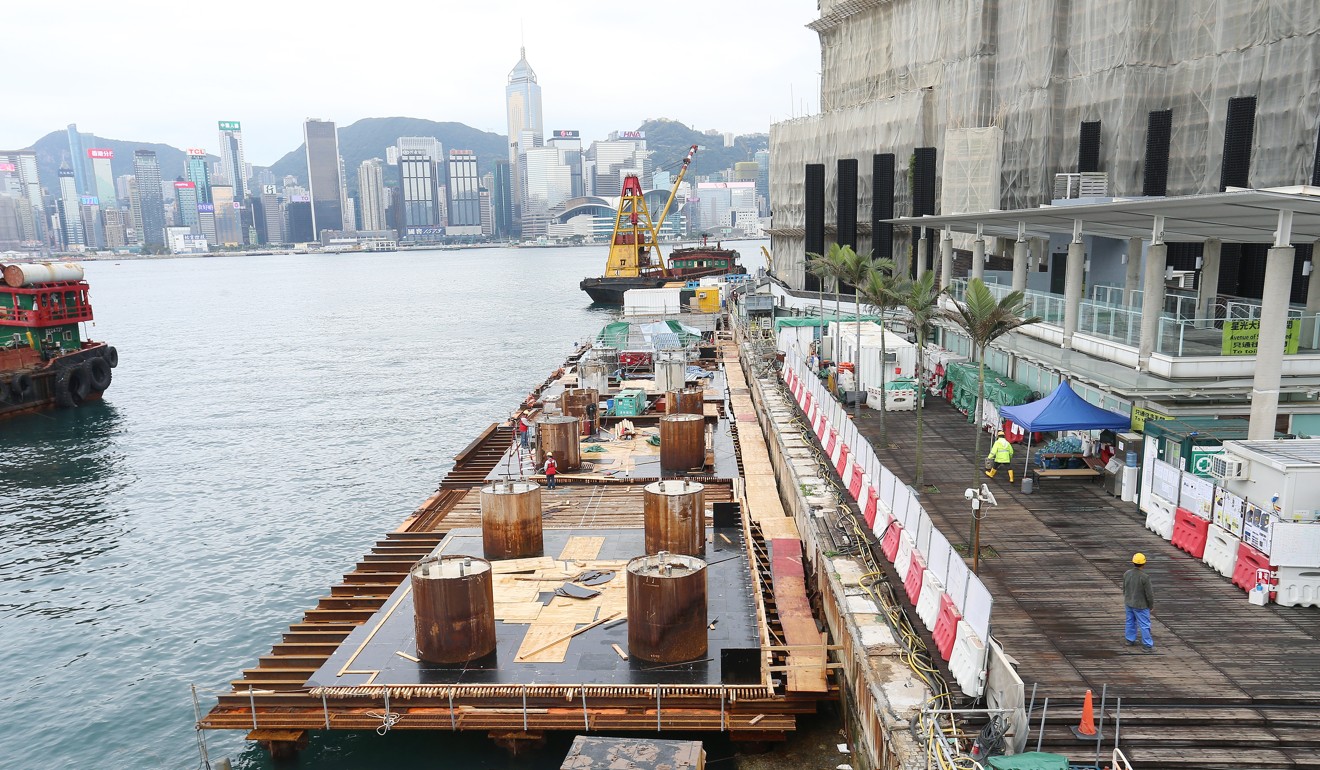 But the ownership question becomes confusing because of the way NWD is promo­ting Victoria Dockside.
The property is described as Hong Kong's new "art and design district". In an email, the company explained that the "cultural" offerings would include the garden.
"Salisbury Garden (also within Victoria Dockside) is redesigned by James Corner. The lawn area plays a triple role – rare greenery in the bustling TST, space for outdoors art and design events, movie screen­ings venue (there's a big screen next to it). At the tip of it is also an open-air performance space for live music shows etc.," it said.
Hong Kong developer New World Development to invest US$2.5b in Skycity airport retail complex
On further questioning, the company became more circumspect and insisted it had nothing to do with Salisbury Garden now that it was back under LCSD manage­ment. But a large exhibition about Victoria Dockside launched at a lavish open­ing party on April 26 included a detailed section on the transformation of Salisbury Garden, without any mention that it does not belong to the property.
It is perhaps understandable that NWD would feel a sense of ownership over Salisbury Garden. It has bankrolled its remodelling, after all, and the design team has turned it into a more pleasant space in which people can stroll and public art can be displayed.
This extension of an art theme all the way from the Museum of Art to Victoria Dockside makes particular sense given that the prop­erty development is the brain­child of art-mad Adrian Cheng Chi-kong, executive vice-chairman and general manager of NWD. The future CTF Museum will be his most ambitious cultural project yet.
Cheng's "artisanal movement" has become the tagline for the marketing of NWD's residential developments in Hong Kong, and the company continues to expand his K11 "museum retail" chain of malls.
How New World heir Adrian Cheng combines his passion for art with entrepreneurship
But NWD should have known better than to claim a public garden as its own. After all, it had to dial back its plan to extend the Avenue of Starsalong the coastline after the public and neighbouring tenants voiced concern over the project being a public-private partnership that did not go through public tender. And it would be impossible for NWD to argue that beautification around Victoria Dockside had not benefited it finan­cially. Two tenants are each paying more than HK$1.2 million a month (or HK$120 per square foot) to rent a floor in K11 Atelier, a record for Kowloon.